Willy Wonka Chocolate Graham Cracker Nut Bars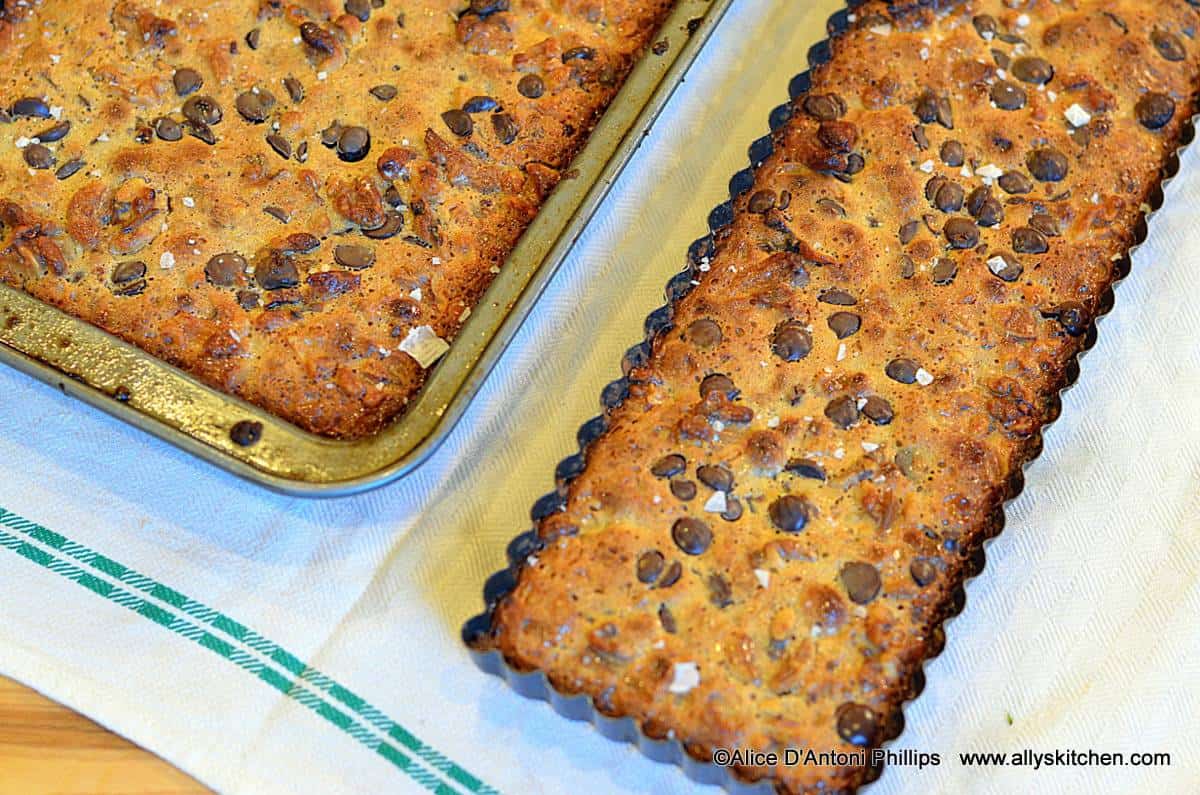 There are times in my life when I get these attacks~~as in chocolate attacks~~it's like my body craves the rich taste of this aphrodisiac taste! Now I wasn't in the mood for just smooth creamy chocolate~~I wanted it combined with chewiness, crunch, nuttiness, and, yes, saltiness. So, the genesis of these cookie bars was born. You may wonder how the graham crackers got in there?
Well, here's how my whacky Boho mind works~I opened the freezer to get some walnuts. I saw a small bag of crushed graham crackers obviously leftover and saved from having made a Croatian cheesecake (omg, to die for!). There looked to be about a cup of the crumbles. So, I thought, 'hummm, chocolate & graham crackers taste really great together…do it!' And, guess what, it worked swimmingly well!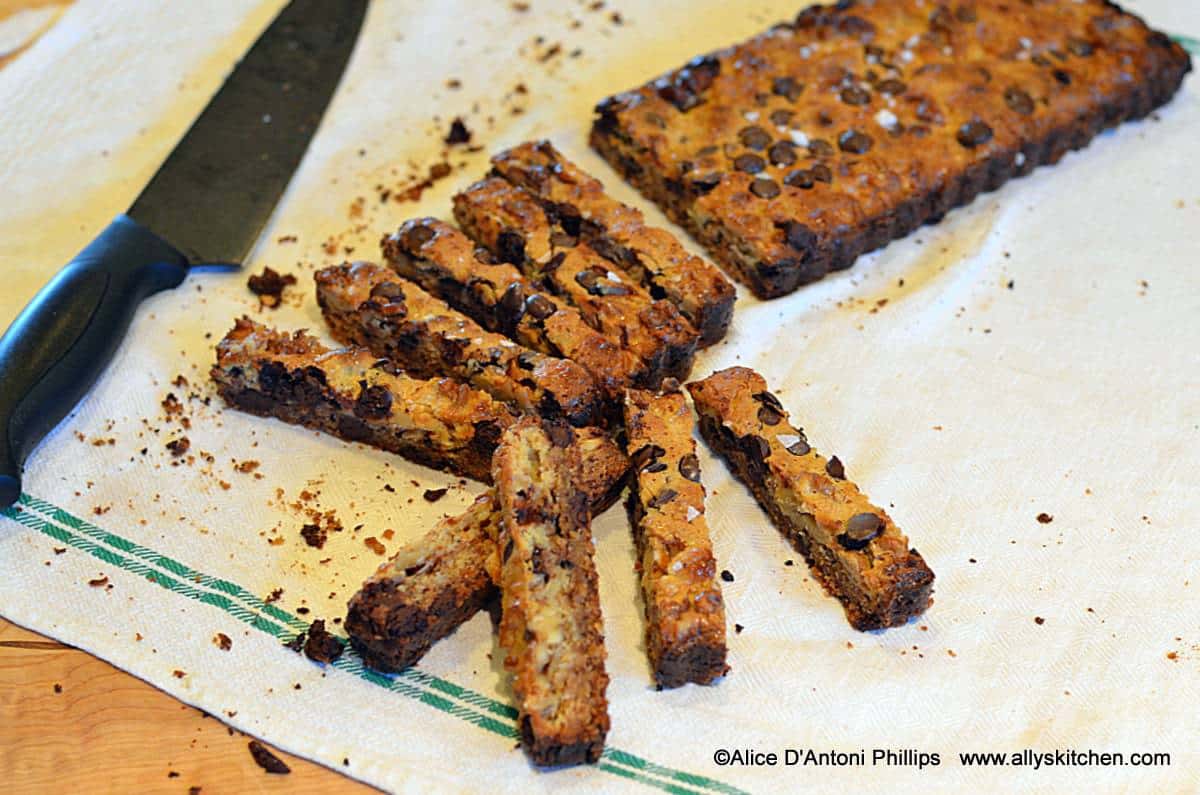 Makes: 3+ dozen
What you need & What you do~~
Layer One~~
1 ½ cups flour
3 tsp ground really great coffee (I used Frank Sumatra from Coffee on the Porch—Camden, Maine)
½ cup packed brown sugar
1 cup ground graham crackers
½ cup butter (cut into pieces)
2 tbl Crisco
Here's what you do~~
Combine the flour, coffee, brown sugar, graham crackers, 4 ounces of the chocolate chips (noted in layer 2) in a mixing bowl and blend. Add the butter and Crisco and work into a crumbly mixture with your hands.
Coat your baking dish(es) with cooking spray. Press the mixture into the pan and pat down. Bake in a 325 oven for 15 minutes. Remove and let cool about 15 minutes. Meanwhile go to layer two.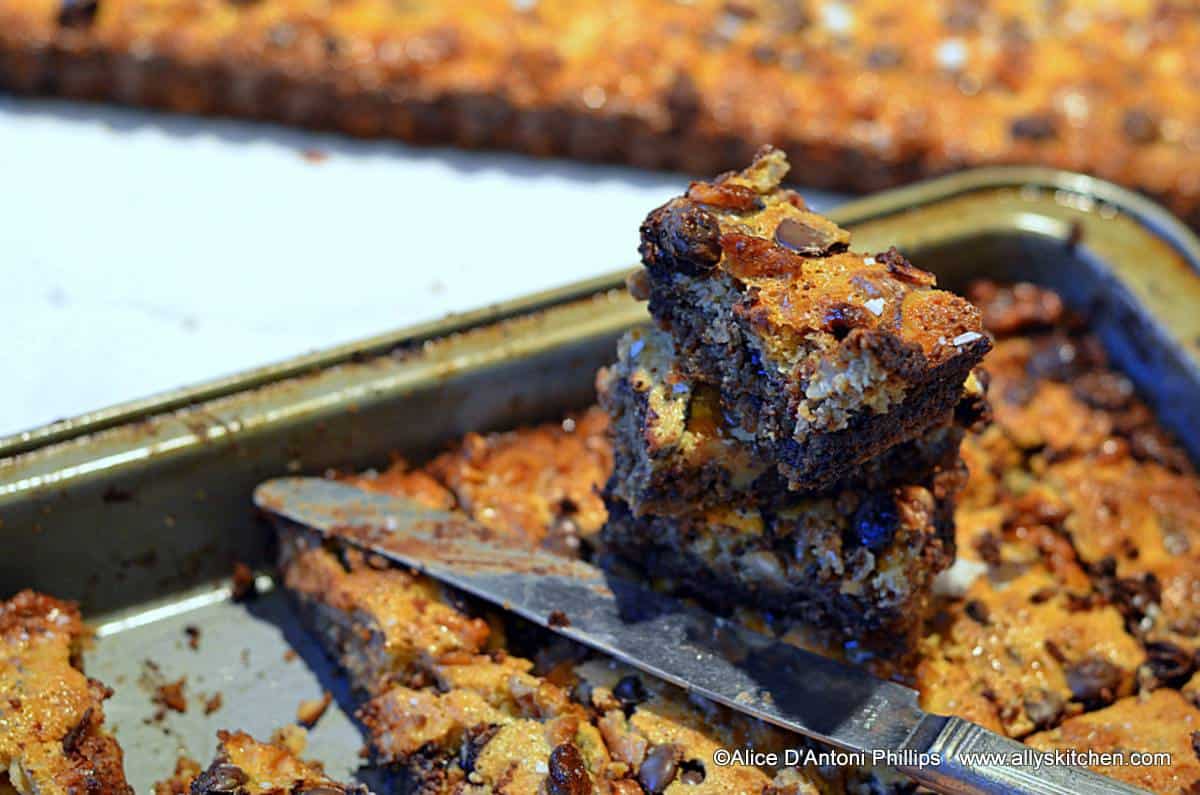 Layer Two~~
12 ounces (1 ½ cups) chocolate chips (divided)
1 can sweetened condensed milk
2 beaten eggs
1 tsp Rodelle vanilla
½ tsp Rodelle Chocolate extract
1 cup chopped walnuts
¼ cup finely minced dates
Finishing Salt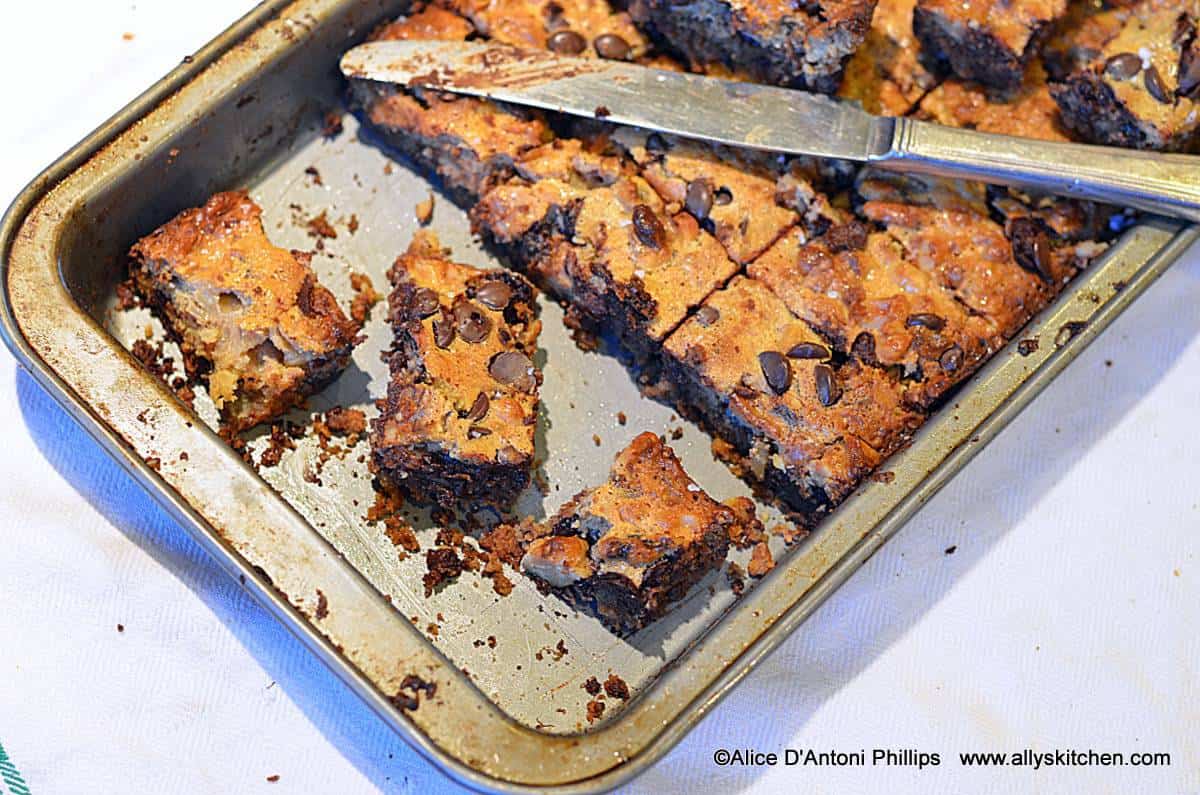 Here's what you do~~
In another mixing bowl, combine the remaining chocolate chips, sweetened condensed milk, eggs, vanilla, chocolate extract, and blend well. Add the walnuts and dates and mix in.
Spread layer two over the crust of layer one. Return to the 325 oven for about 20-25 minutes. Remove , add finishing salt and let cool about 5 minutes then slice. When cool, remove from the pan.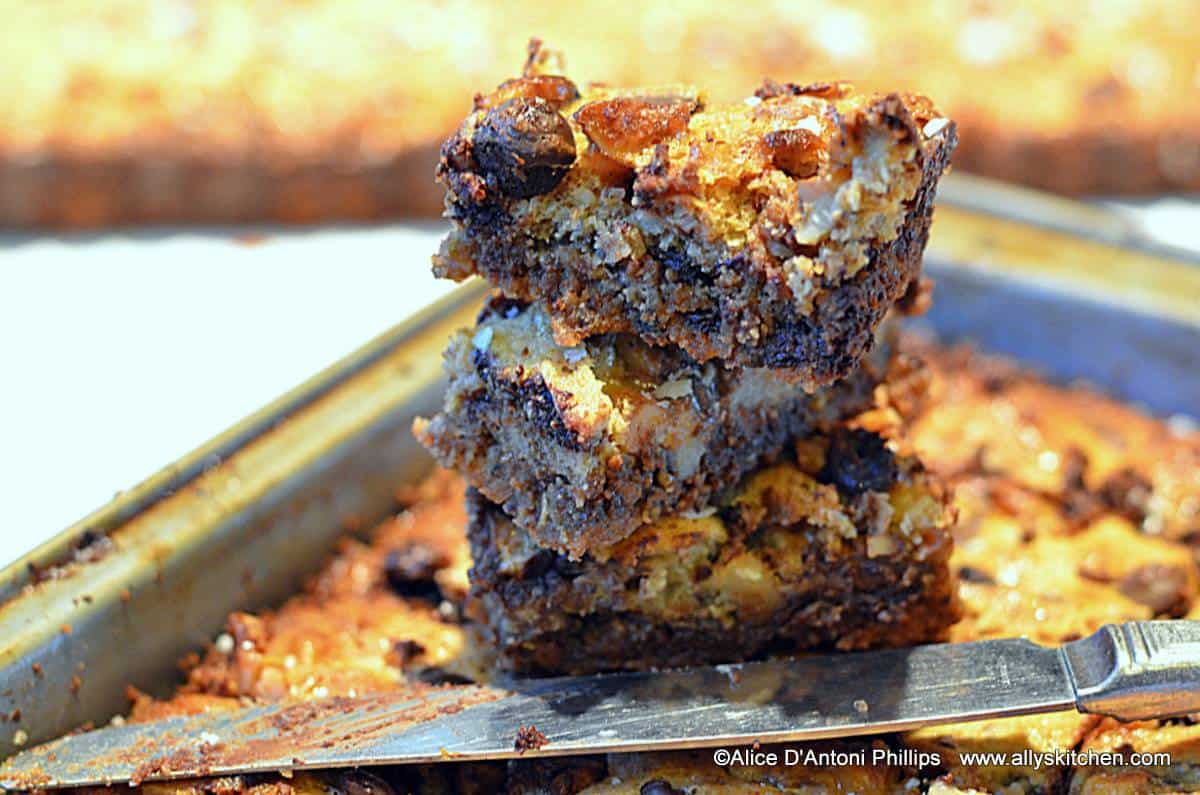 ©alice d'antoni phillips www.allyskitchen.com