16 Weeks to 70: Week 6 Challenge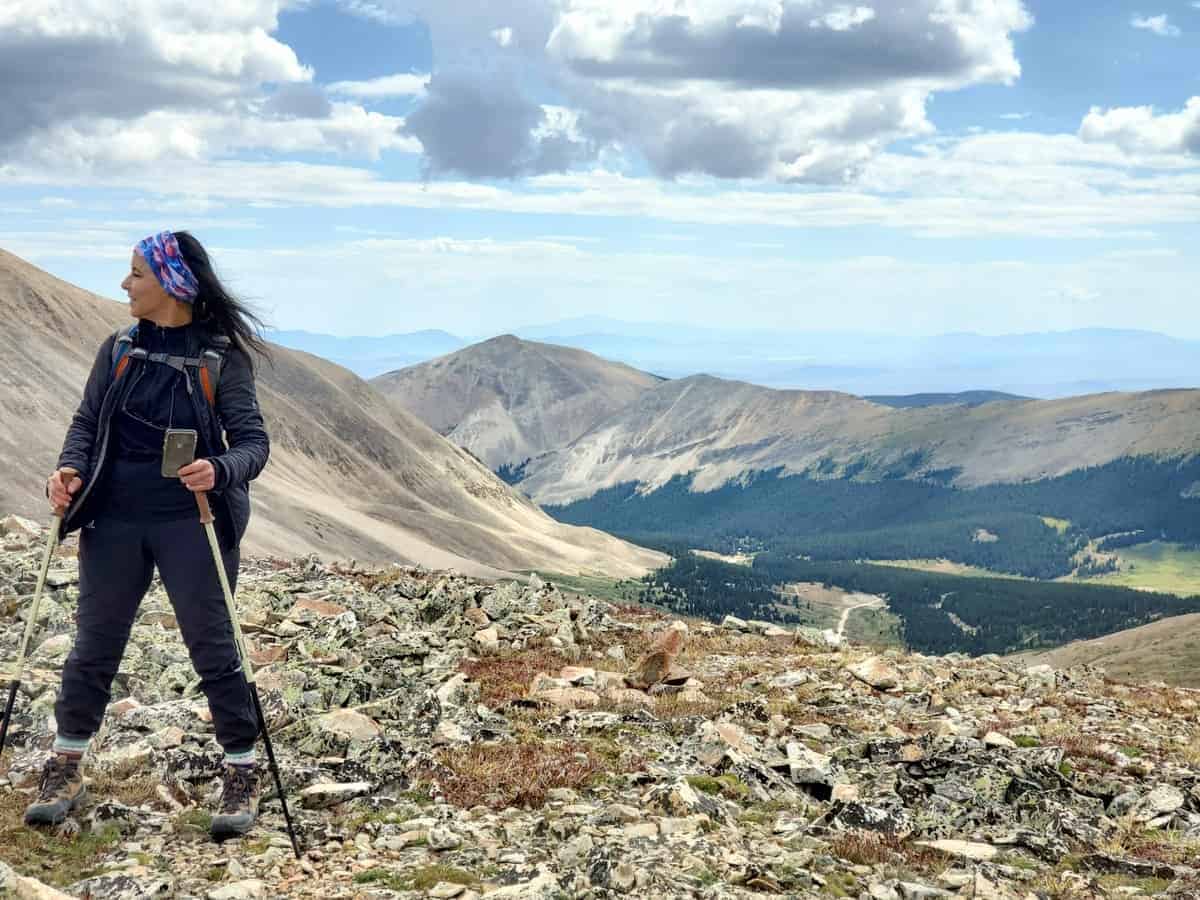 Of all the challenges thusfar in my '16 Weeks to 70′, this was hands down the MOST DIFFICULT.
If you want to check out some of my other previous challenges, click here!
It Just Happened Spontaneously
Our granddaughter, Salem, came to spend a few days with us in our Colorado home. When she walked in, always perky and happy, she announced to me that she wanted to do a 14er! In a skinny minute, I said, I do, too! And, that started this entire adventure. In less than 24 hours we would be making this dream a reality. Sometimes in life that's the way things happen, super spontaneous and unless you seize that moment, then you might not get it again.
After doing several hours of research, watching YouTube videos and reading many articles online, we had our list of what we needed. We also had selected the 14er in Colorado we wanted to scale. "The Colorado Geological Survey says there are 58 peaks that exceed 14,000 feet in elevation." Our 14er was Mt. Sherman!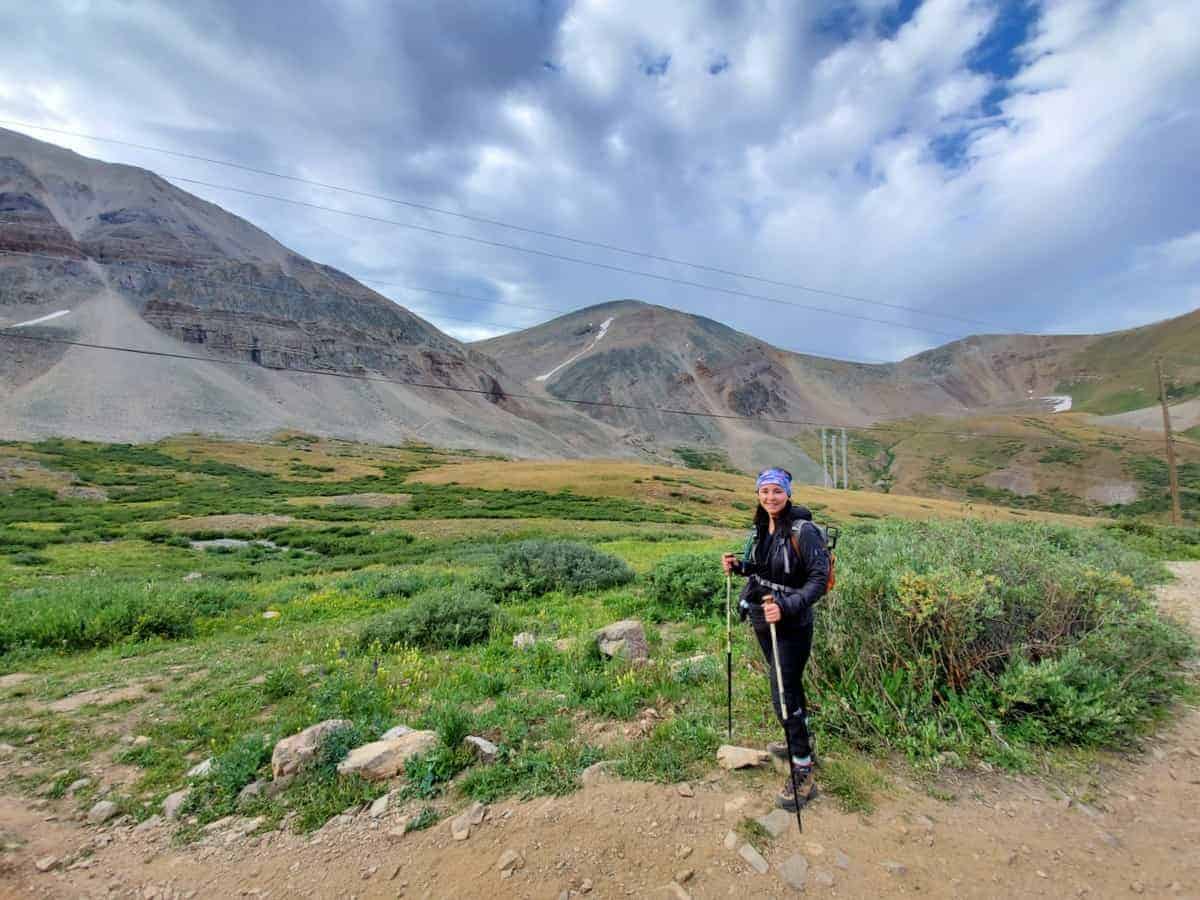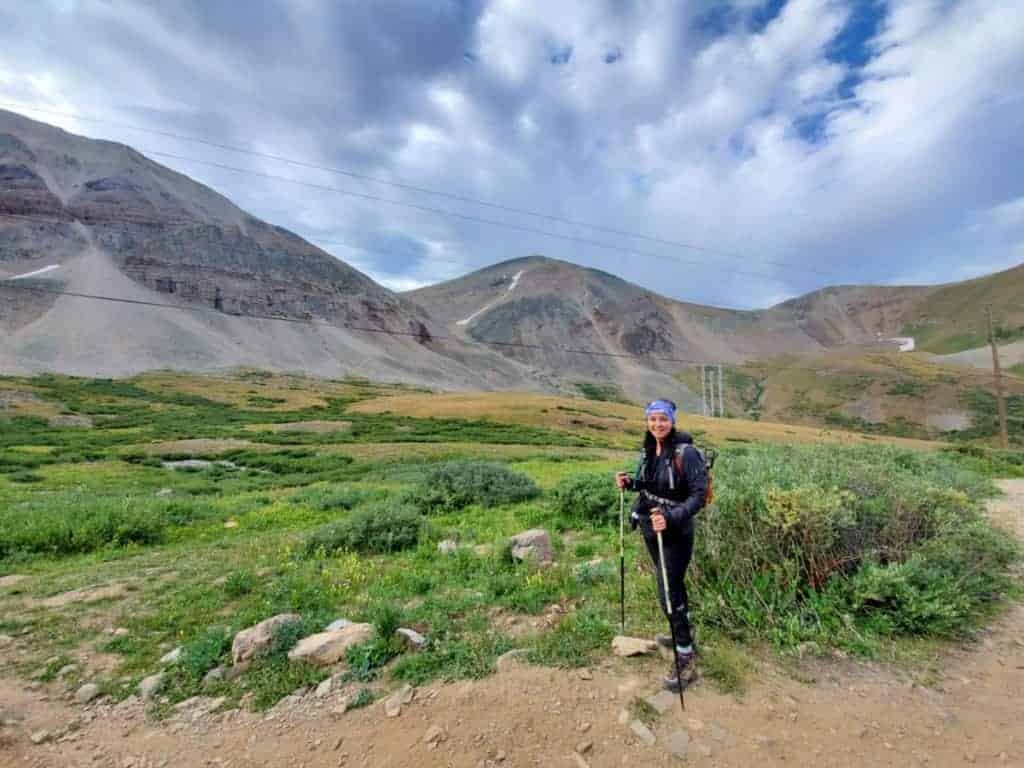 Being Safe and Smart
Since both of us are in great shape and had acclimated to relatively high altitude, about five to eight thousand feet, we felt ok about taking on this immediate challenge. However, we didn't know what to take, how to dress and all the things that we would need. That's where Pop (hubby, Ben) came in to help us and started guiding us. I quickly called a seasoned friend asking if she'd do it with us the next day (I know very short notice), but she couldn't. I did share with her we'd selected an 'easy' 14er to which she replied, 'There's no such thing as an easy 14er!' Ugghhhhh! What were we heading into!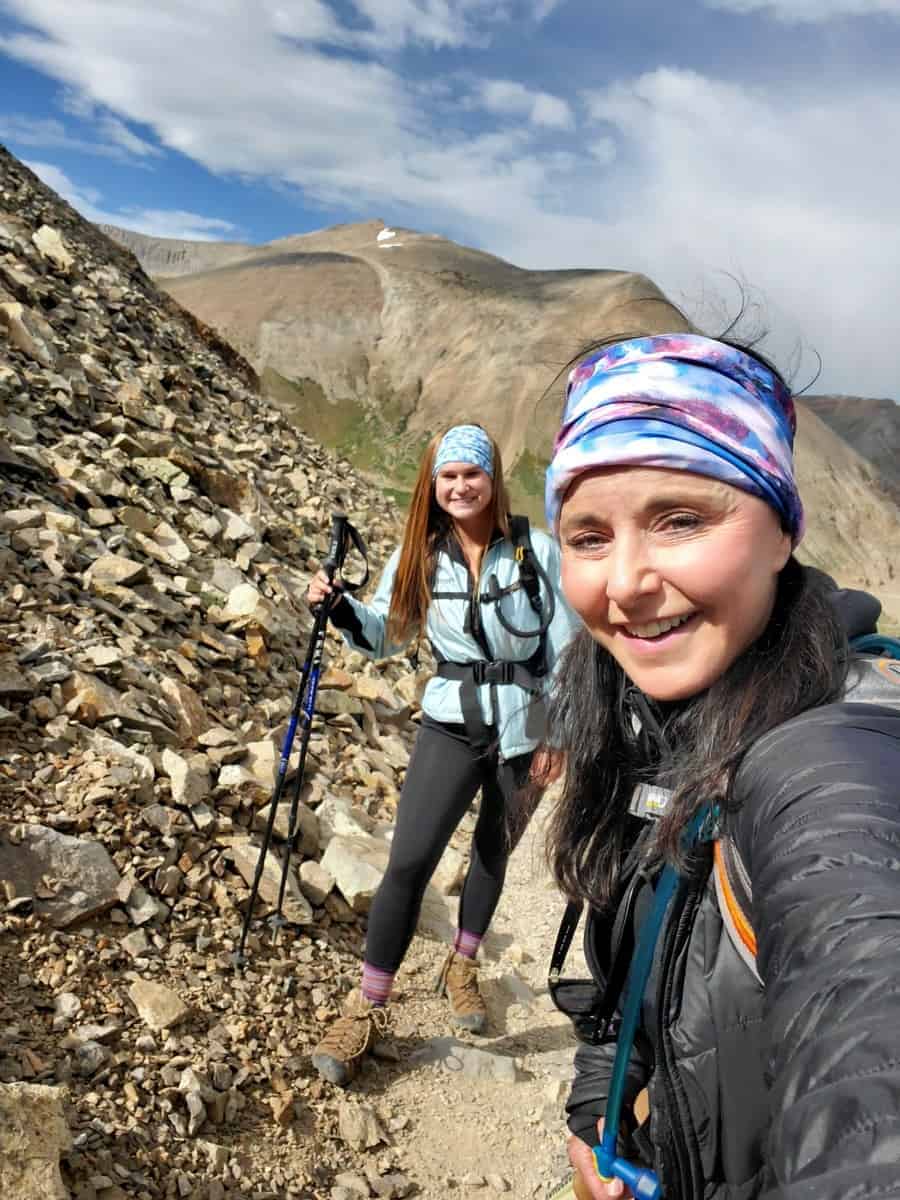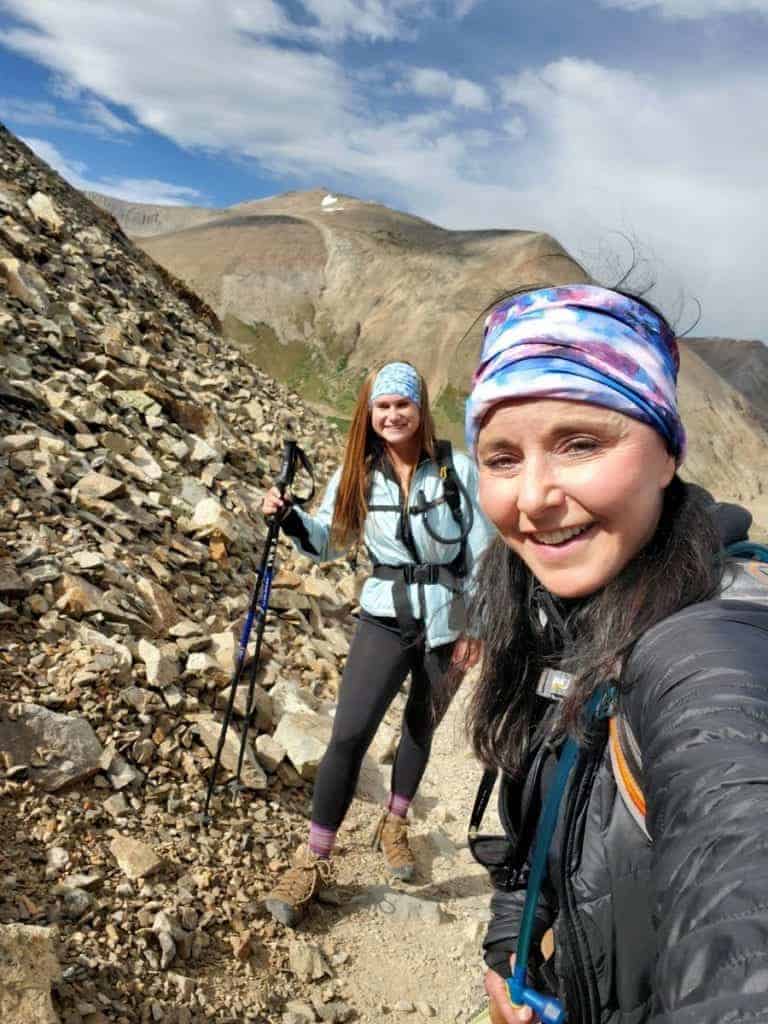 Preparation for the Challenge
So, after several hours, we had all our gear and our supplies. Making a run to the outdoor store for things like a medical pack, extra emergency blankets that roll up into about nothing at all, power bars, electrolytes and more started increasing our confidence. Next thing we had to seriously consider was the weather. We looked at the upcoming three days. And, it obvious, it had to be the next day or this challenge wasn't going to happen because of rains expected the other days. That sealed the deal. We would pack our gear in the car that night, wake up at 3:30 a.m. the next morning and drive a little over an hour to Leadville, the highest elevation town in the continental U.S., and find our trailhead. Yep, it was a few miles outside of this quaint very old pioneering mining town. We had no idea where we were going. When I say remote, I mean REEEEEMOTE! And, we'd soon learn another surprise that we were going to head to Mt. Sherman via the West Slopes from Iowa Gulch vs. Four-Mile Creek Trailhead. Rated as Class 2, this means, …a semi-worn trail to no trail at all. Trail surface might be steep and slick (loose dirt/scree) and route-finding might be necessary. Scrambling (using your hands) might be required.
Essentials to Pack
So here's what we packed in our camel backs. If you don't know what camels are they're known as CamelBaks. CambelBak plastic water bottles are a lightweight, low-priced, hydration accessory that helps you stay hydrated throughout the day. Perfect for hiking, you just suck through a tube. Each of our camels held quite a bit of water, so they were filled and we added electrolyte tablets. An essential when doing this kind of grueling adventure.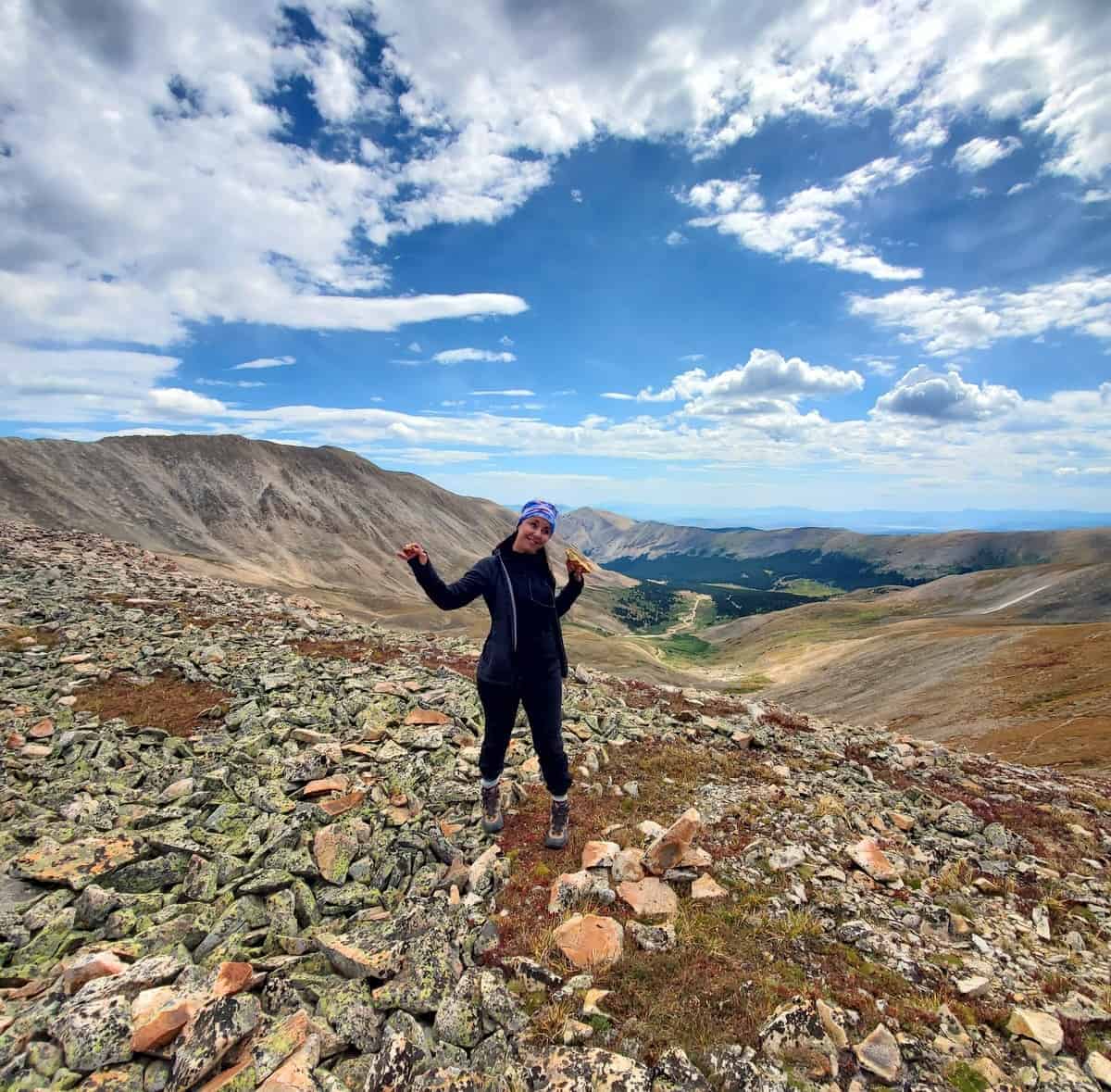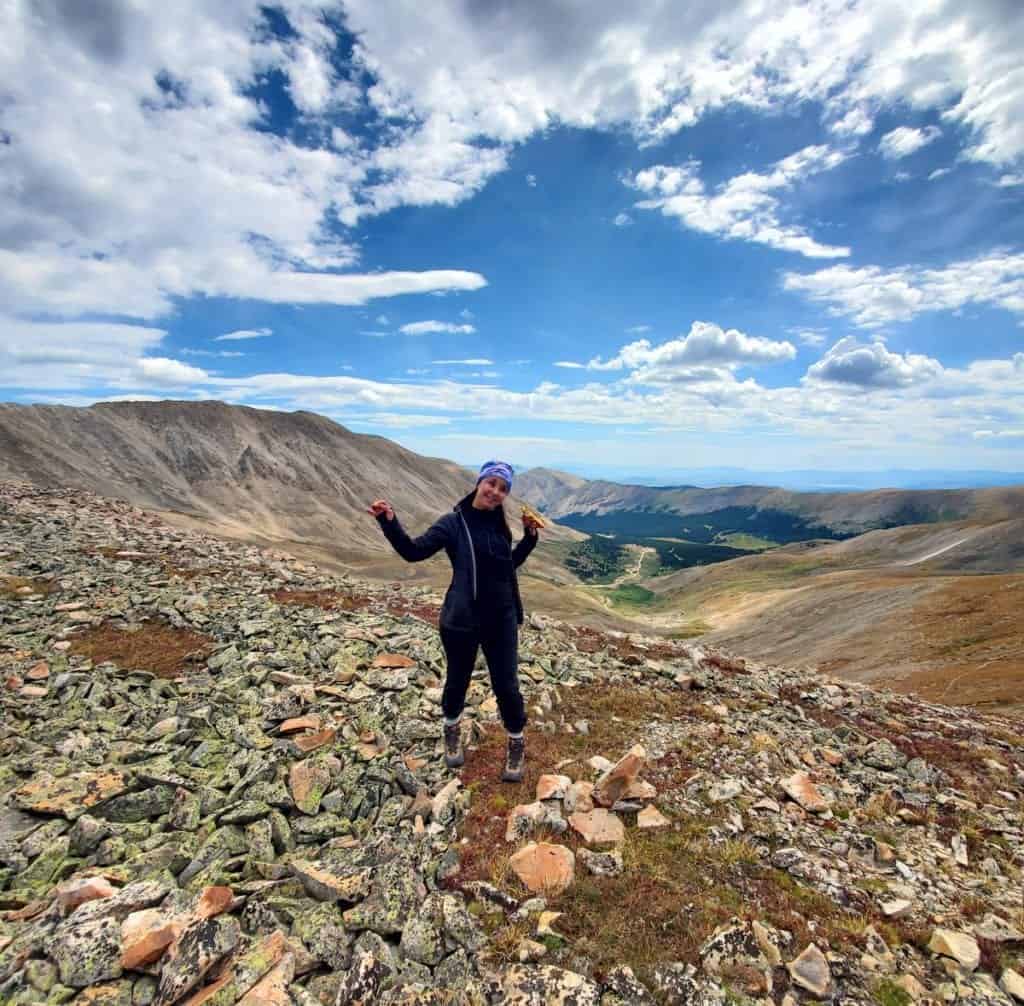 Other essentials in our CamelBaks and Fanny Paks were:
• Map
• Compass
• Flashlight or headlamp
• Extra food
• Sun protection — hat, sunglasses, sunscreen
• Small first-aid kit
• Pocket knife
• Matches
• Fire starter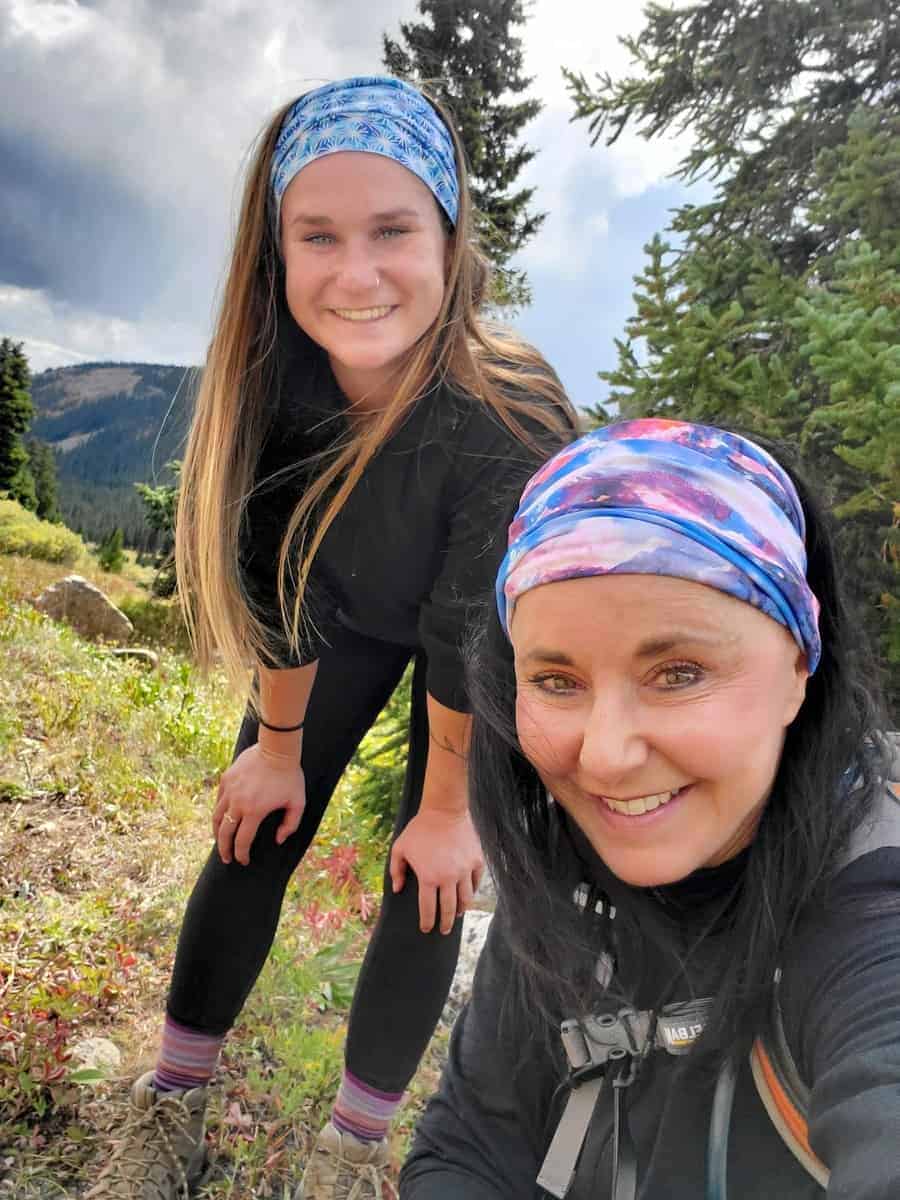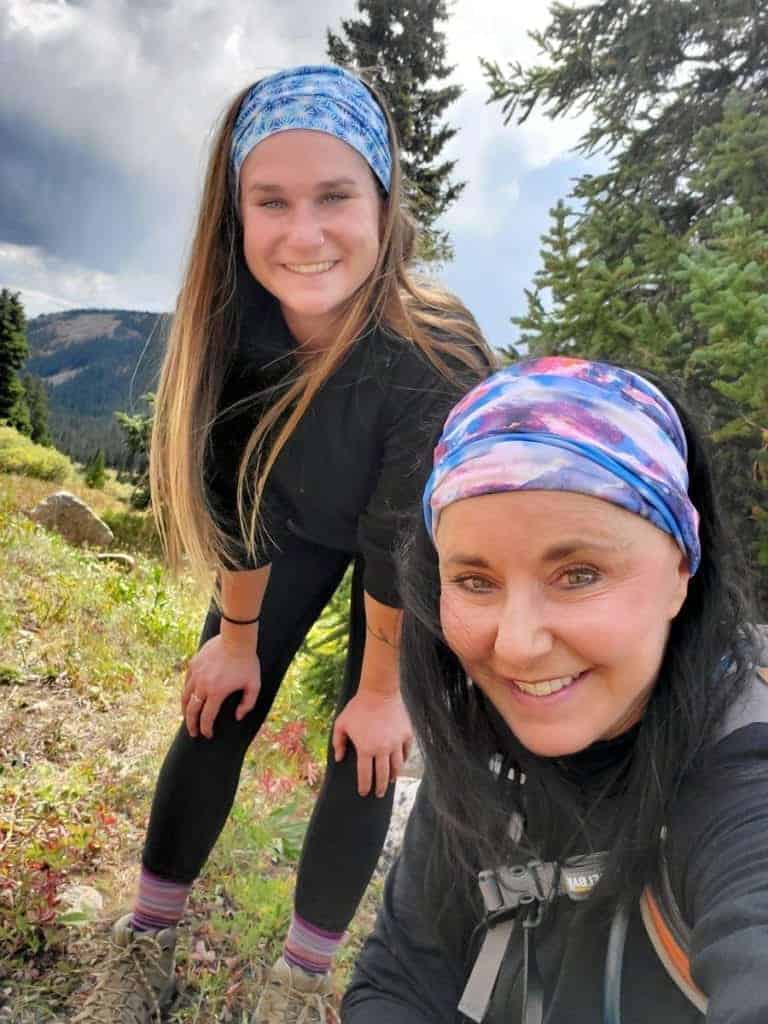 Some of My Thoughts on this Challenge
One of THE hardest things, I think, I've ever done in my life. There were just so many mental and many physical things that pushed me to my limit.
Talus slopes are super scary. Keeping my eyes focused downward to the next step and rock I was going to move to helped. Check out more on talus if you're not up on it.
Scree isn't easy to navigate, like hiking on marbles. Yep, I wiped out on descent three times. And, ascending meant sliding backwards several times as we headed up pretty steep inclines while trying to not get blown over by wind. Also worth reading a little more about if interested!
Looming clouds turning dark and black with rumbles of thunder, which we encountered at the top, meant get the heck off the mountain. We heeded this warning.
Expect the unexpected like having to hike 2.5 miles to the trailhead. On the way in, it was just an inconvenience as we were excited to get started. After coming off the mountain, it was a long arduous additional two and a half miles of more tiring walk.
We didn't realize we'd taken the Iowa Gulch Trailhead rather than the Four-Mike Creek Trailhead. Duh, I know, sounds crazy, but it wasn't clear in our planning. This was evident when we never passed some old mine shafts and operation buildings that we'd seen in our research prior to the hike.
Hiking poles are a must. I could never have navigated the talus and scree without them.
Prepare for an adventure of this kind carefully. It's not for the faint of heart nor to take on without planning and preparation.
Despite the above points, this hike was AMAZING and AWESOME. And, I mean that in the in the most clear and authentic sense of the words.
When we returned home, we were exhausted and pooped. A hot shower. Laying on the sofa. Drinking more and more sparkling water sure did help, as did the hot crispy pepperoni pizza we devoured!
There are treasures buried deep in our souls and spirits. And, sometimes we're lucky enough to have a chance to see these 'treasures' (gifts of living and life) emerge. Hiking a 14er for the very first time did this for me. I got to open treasures in my soul and spirit. xoxo ~ally