dark red cherry bbq sauce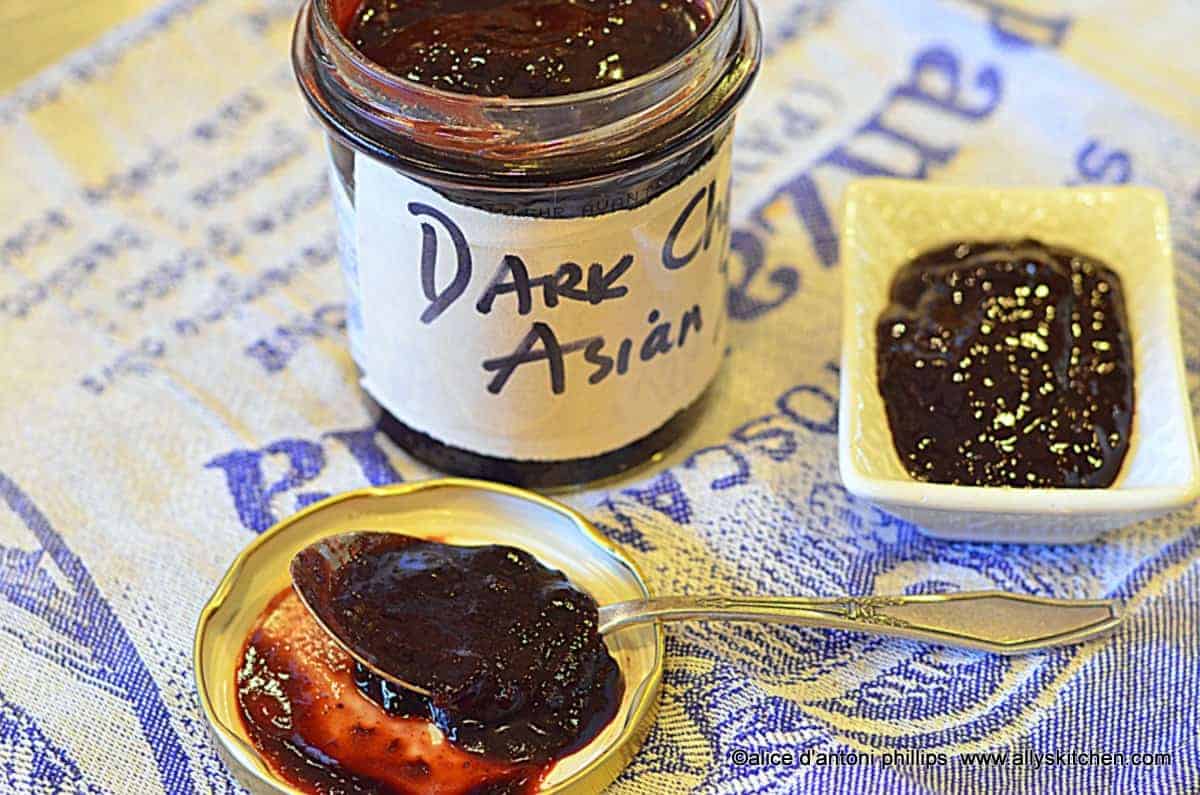 A BBQ sauce that will NOT disappoint? Make this EZ dark red cherry BBQ sauce! Bold, delicious! Perfect for any meat or seafood! Decadence!
Cherry B B Q Sauce
A great cherry BBQ sauce is to food like a great LBD. Littl' black dress is to a girl! You can do so much with it. Dress it up, dress it down. It's all about versatility. And, that's what so great about this quick and easy recipe.
Cherry BBQ
Cherry BBQ isn't something you normally think of when you're talking BBQ sauces. But, this BBQ sauce is one that will be perfect for so many meats and even seafood!
Cherry BBQ Sauce Recipe
A great cherry BBQ sauce recipe has to be thick. It has to have sweet. And, it's got to have some kick to it. But the kick is something that you can adjust. Depending upon your palate, go for your heat level. And, you can selected how you 'heat' as in spices your sauce. I used a Korean hot sauce, but there're many other options as you well know.
Black Cherry BBQ Sauce
Another thing I love about this recipe is that I can use cherries annneeetime of the year when I choose frozen cherries. And, the frozen cherries I'm using are like black cherries because the're so darn dark. Yep, this can be a great black cherry BBQ sauce.
Oh, yes, fresh cherries are great, but when you want them beyond the 'season', what do you do? These frozen pitted cherries are consistently plump, ripe, sweet, juicy and perfect for so many recipes. So whether you're making a smoothie, pie or cake, you'll not be disappointed with the frozen cherries. And, in this BBQ sauce, you'll savor the deep rich flavors!
Cherry Bourbon Sauce
If you want to throw in a splash of bourbon to this BBQ sauce, then you'll have a cherry bourbon sauce with even more levels of flavor. You might have to simmer it a tad bit longer to thicken!
BBQ Sauce from Scratch
Want some other BBQ Sauce ideas? Here you go!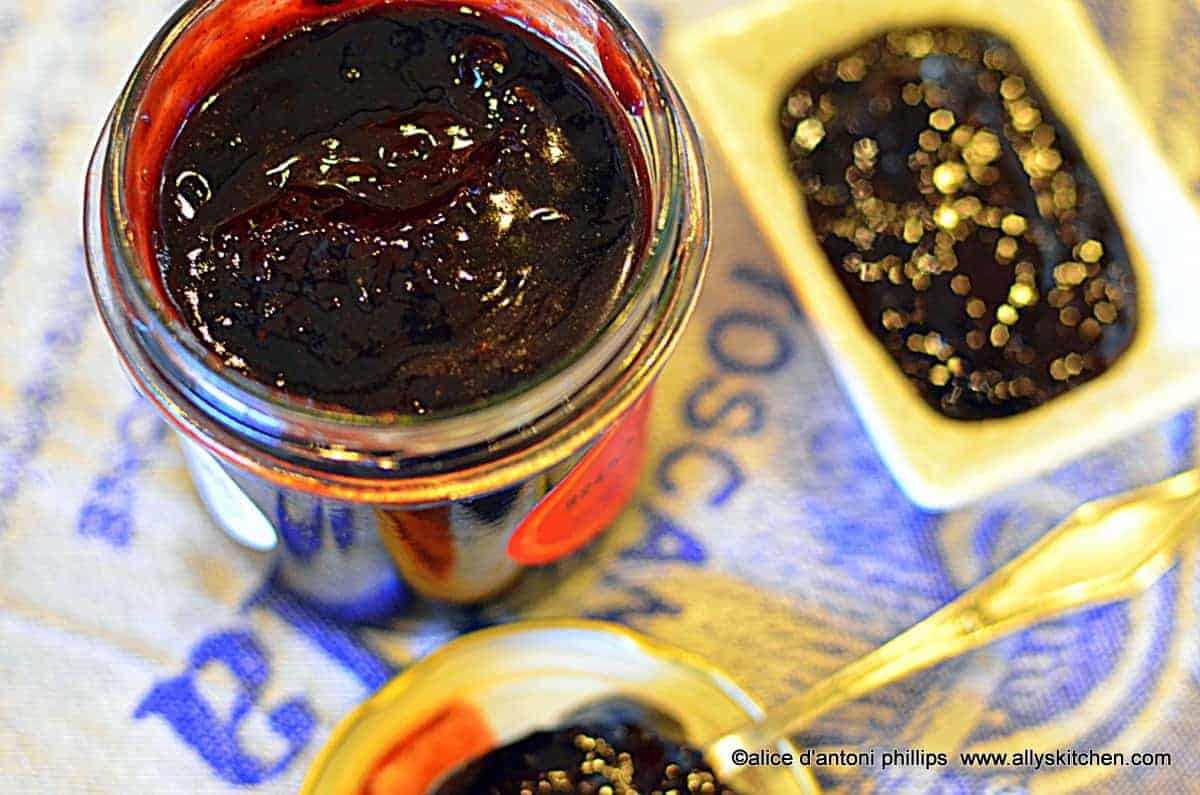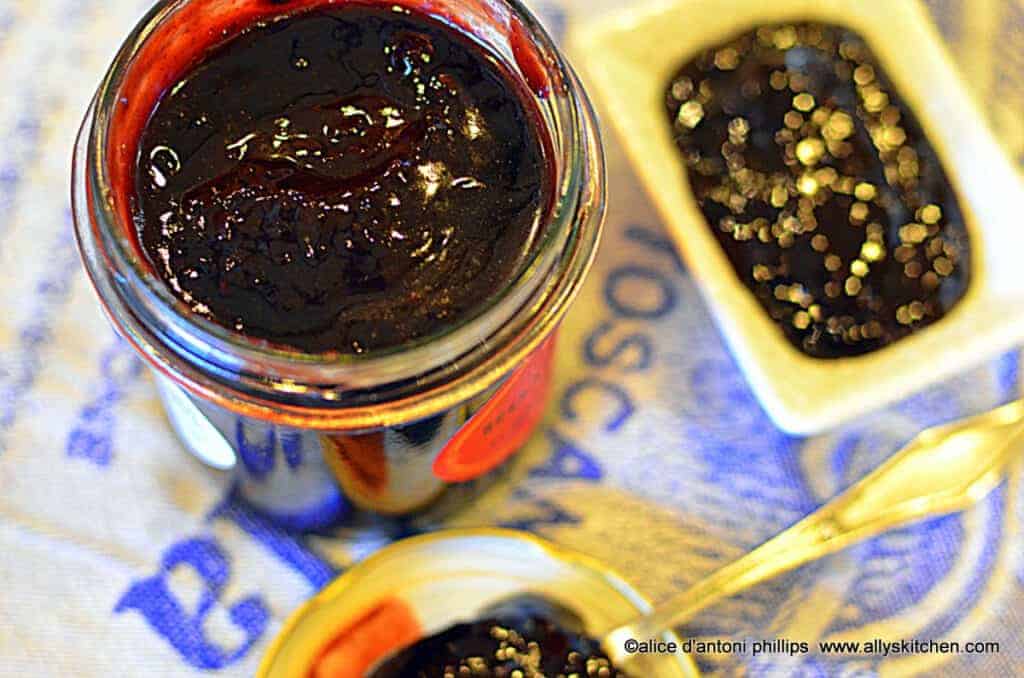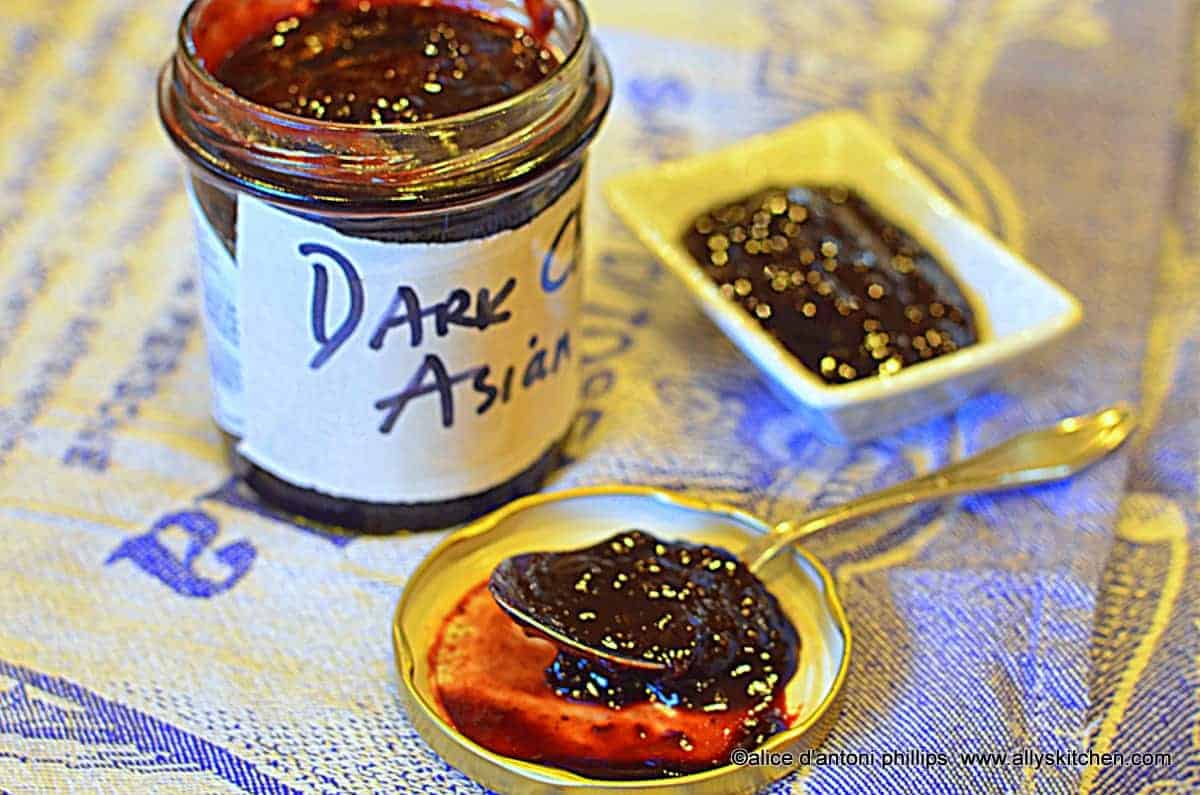 dark red cherry bbq sauce
Ingredients
1 bag (12 oz.) cherries, pitted, previously frozen, thawed
1/3 cup soy sauce
1/3 cup raspberry jam
¼ cup honey
½ tsp. sea salt
¾ cup ketchup
2 Tbl. Worcestershire
2 tsp. minced garlic
5 Tb. hot sauce, adjust amount depending upon your palate
Instructions
Put the thawed cherries in a food processor and pulse a few times into a mash.

Put in a saucepan over medium high heat. Add the soy sauce, jam, honey, and salt and bring to a boil cooking about 20 minutes.

Reduce heat to medium. Add the ketchup, Worcestershire, garlic and Korean sauce and blend. Cook another 20 minutes over medium heat. It will thicken into a sauce.