ricotta blueberry lemon casserole cake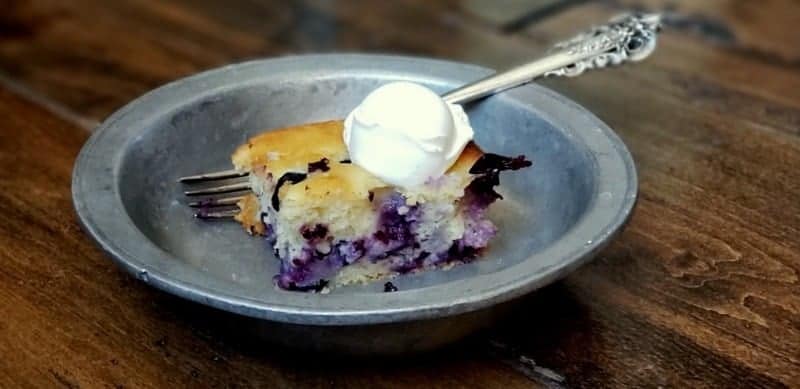 If you want the easiest recipe for lemon blueberry ricotta cake, then look no further. Really! You just found it. And, it's guaranteed to be great!
Easy cake making is what I'm all about.
Ricotta Blueberry Cake
Most of the time, I don't want anything complicated.
I sure don't want cakes that take a lot of time to make and have multiple steps.
Healthy Blueberry Ricotta Cake
Nor do I want anything that requires such preciseness that I have to be a scientist to execute.
I also like to make cakes that I don't feel guilty about eating, even cakes that might be good for breakfast!
Blueberry Ricotta Coffee Cake
Admittedly, I would never have made it in a pastry chef program because I'm just not inclined with those immense precise detail skills.
I call myself a 'rogue' baker.
Lemon Ricotta Blueberry Cake
And, by this I mean I like my desserts and 'sweets' rustic and not too sweet.
I want them to have some levels of healthiness in them, but still have that sweet craving satisfied when I take each bite. This lemon-blueberry-ricotta-casserole-cake is a perfect example of my baking style and the kinds of cakes that make me happy!
Ricotta Blueberry Cake Recipe
It's super simple.
It's all done in one bowl.
The steps are pretty darn self-explanatory.
Blueberry Ricotta Dessert
It's moist and full of blueberries that burst with juiciness.
It's kind of like a cheesecake, but it's not a cheesecake.
There's nothing better than lemon and blueberries as a combo and then add ricotta. Wow!
Ricotta Blueberry Cheesecake
It can be baked in a casserole dish.
It freezes well. But, it will keep for several days refrigerated and covered well.
Italian Blueberry Ricotta Cake
If you want another FAVE cake of mine, well, it's a cheesecake, and it did win me a spot on Hallmark Channel's Best Home Cooks competition. Check it out!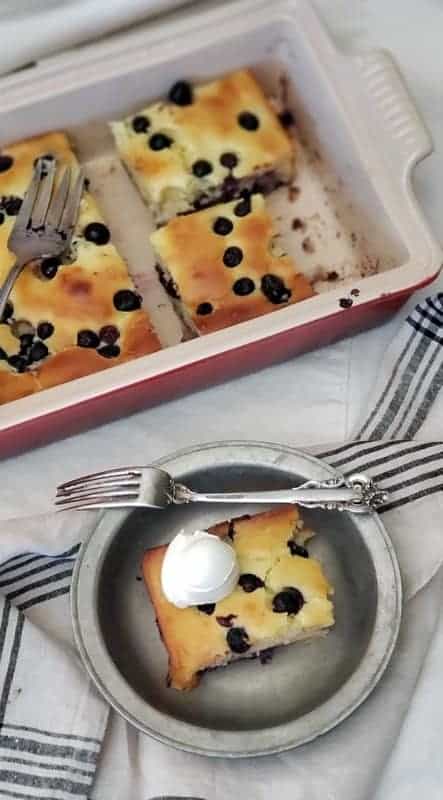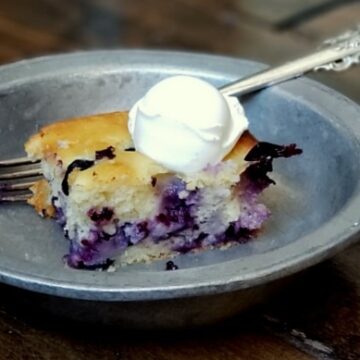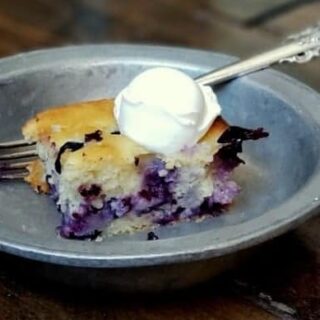 ricotta blueberry lemon casserole cake
Yield: Makes: One 9 x 13 casserole dish
Ingredients
Preheat oven to 350
3 organic eggs
1 ½ cups ricotta
1 cup lemon Greek yogurt (I used Noosa brand.)
¼ cup freshly squeezed lemon juice
½ cup oil, canola or vegetable
2 cups flour + 1 Tbl., all purpose, divided
1 Tbl. baking powder
¾ cup sugar + 1 Tbl., divided
1/8 tsp. sea salt
1 cup buttermilk
4 ½ cups blueberries, divided, fresh or frozen (thaw somewhat and pat dry with paper towels)
Instructions
In a large mixing bowl, add each ingredient (eggs, ricotta, yogurt, lemon juice and oil) and whisk after individually adding each.
Sift in two cups of flour, baking powder, three-fourths cup sugar and salt. Blend the mixture together. Add the buttermilk and blend in. Put the blueberries in a bowl and toss with one tablespoon of flour and sugar.
Fold in four cups of the blueberries (and flour/sugar they were tossed in) with the batter. Pour the batter into a well-greased casserole dish.
Top with the remaining blueberries. Bake in a preheated 350 oven for 40 to 45 minutes or until a toothpick comes clean from the center. Remove to a baking rack and cool before slicing.