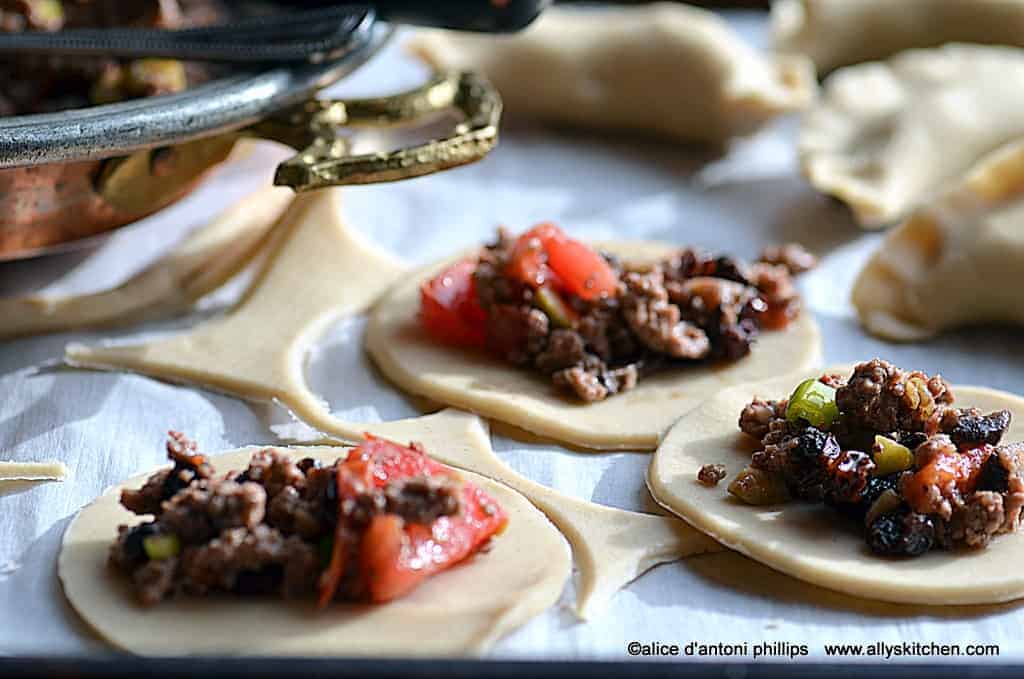 This is a sponsored post from Knorr's and Zooppa~~I was given an opportunity to create five recipes they sent me, photograph them, then enter into the Knorrs contest on Zooppa. So, nothing was 'boho'd' but I shall give you some of the things I learned from making the recipes~~here goes on this one:
~~I used currants instead of raisins because they were smaller and the 3″ circles for making the empanadas was just not large enough to scoop in the filling then pinch the dough together and fry. I had to massage the pinching to ensure adequate closure. Basically, I would suggest about a 5-6″ circle.
~~There was plenty of beef filling, actually far too much for my empanadas made from two pie crusts. I would have made the servings a tad big larger to accommodate more filling. Pinching them together was kind of tricky as I said above! Or this filling would be great with tortillas or taco shells.
~~In remaking, I'd mince the tomatoes, mushrooms and green olives instead of chopping.
~~These littl' critters fry fast~~have everything ready once you start this process~~draining paper, slotted spoon, etc.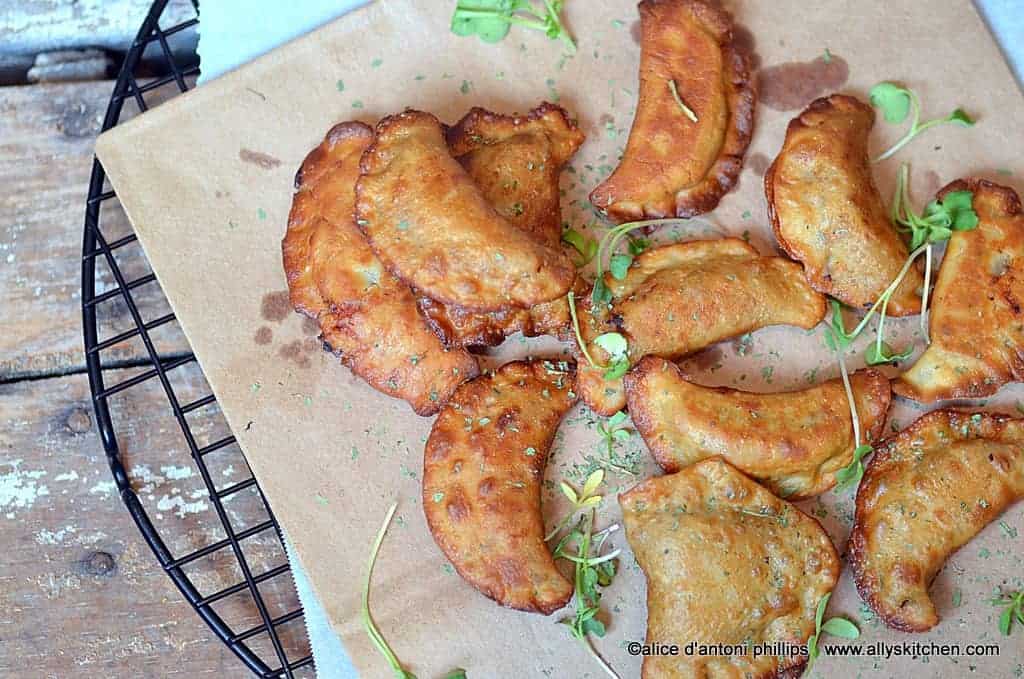 Serves: 10
What you need:
1 lb. ground beef
1 large tomato, chopped
1 cup chopped mushrooms
10 pimiento-stuffed Spanish green olives, sliced
2 green onions, sliced
1 tub Knorr® Homestyle Stock – Beef
1 tsp. ground cumin
1/2 cup raisins
1 box (14.1 oz.) refrigerated pie crusts
Vegetable oil for frying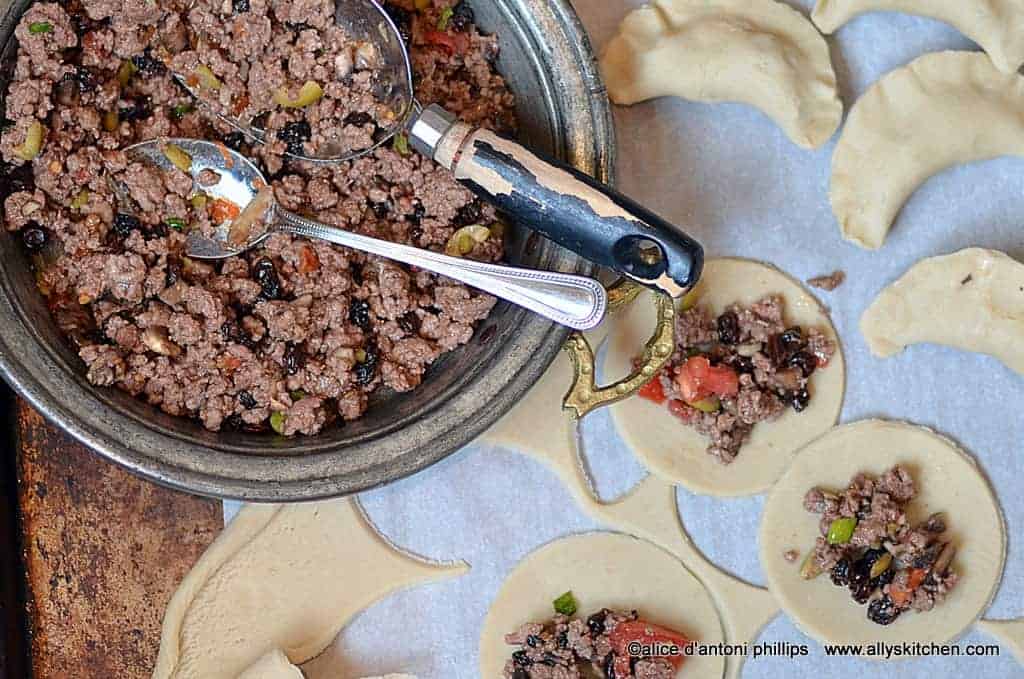 What you do:
Brown ground beef in large nonstick skillet over medium-high heat. Add tomato, mushrooms, olives, green onions, Knorr® Homestyle Stock – Beef and cumin and simmer 5 minutes, stirring occasionally. Remove from heat and stir in raisins; let cool slightly.
Unfold pie crusts; cut into 20 rounds with 2-1/2 to 3-inch round cookie cutter.
Spoon about 1 tablespoon beef mixture onto center of each round. Pinch dough around filling to seal. (If dough is dry, brush edges with water to help seal.)
Heat oil in large saucepan to 375° and fry empanadas in batches, turning once, until golden brown, about 1 minute. Drain on paper towels.