Silvia's Cucina was my inspiration for this cake, which she calls 'Lemon & Olive Oil Ciambella'~~ciambella is Italian for donut~~I've made ~ciambellini de magro~ cookies and, omg,  they're just amazingly fabulous, so when I saw this recipe, I knew I wanted to 'boho' it to my needs!
While Silvia dusted her ciambella with powdered sugar, I decided I wanted to create a warm drizzle using the already zested lemon~~since it was around cocktail time when I made this cake, I thought, '…hummmm, how's 'bout a whiskey sour-like drizzle'~~yep, that's how this was born!  By making the small holes in the baked ciambella then drizzling over the warm whiskey sour mixture, the cake's even more moist, tart and outrageously boholicious!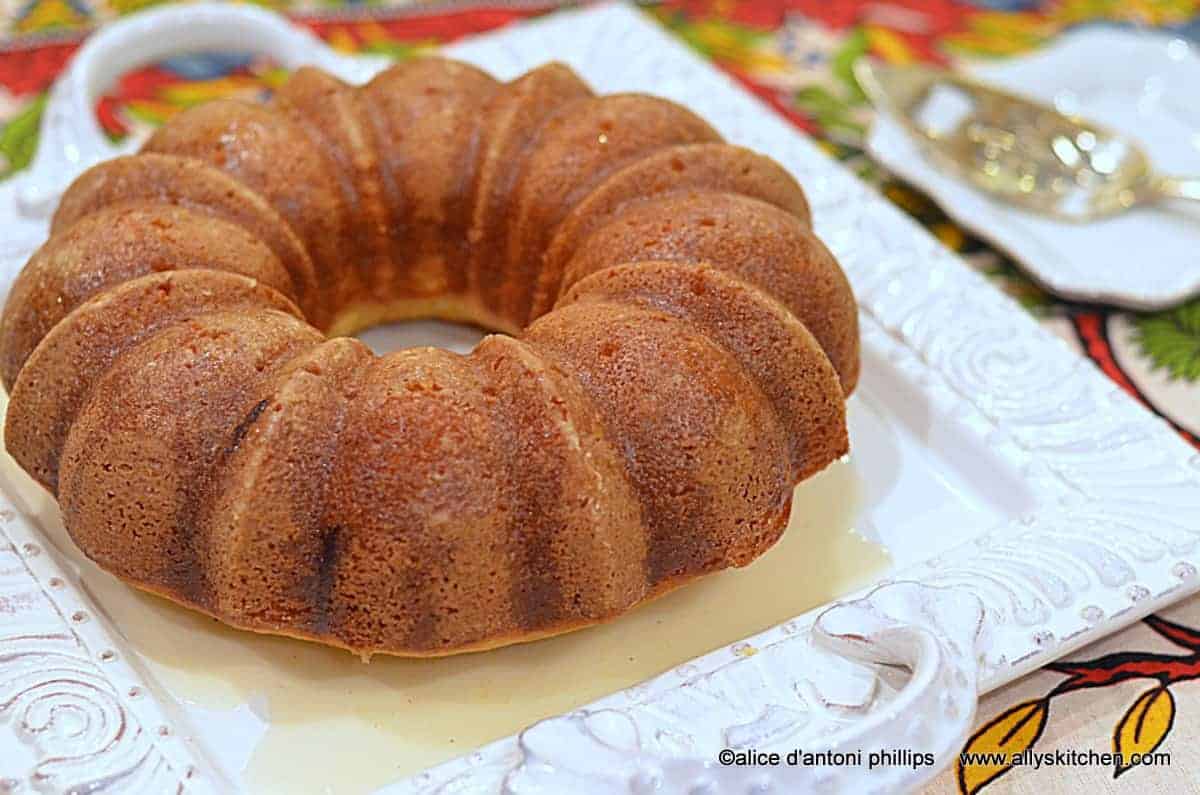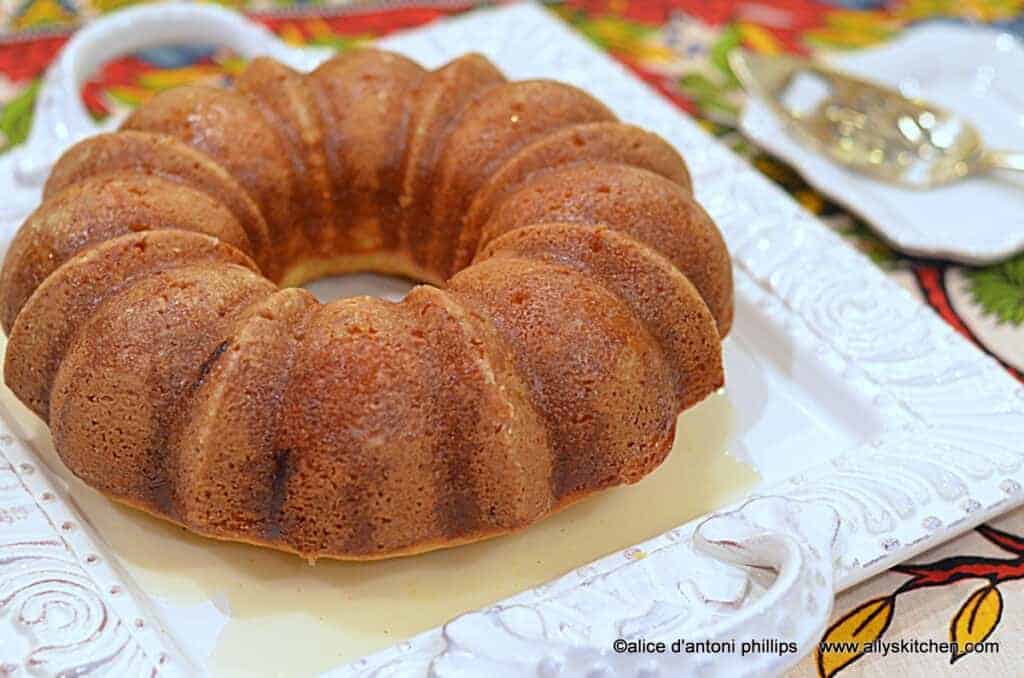 Makes:  1 bundt cake
Preheat oven to 350
What you need:
2 whole eggs, 2 egg yolks
1 cup of caster sugar
finely grated zest of 1 lemon
seeds from 1 vanilla bean or 1 teaspoon of vanilla paste (or extract)
1/2 cup of olive oil (go extra-virgin if you like a bit of extra flavour, like I do)
1/2 cup of buttermilk
1-2/3 cups of all purpose flour
3 tsp baking powder
1/2 tsp baking soda
1/2 tsp sea salt
Juice of one lemon (about 1/4 cup)
1/2 cup powdered sugar
2 tbl whiskey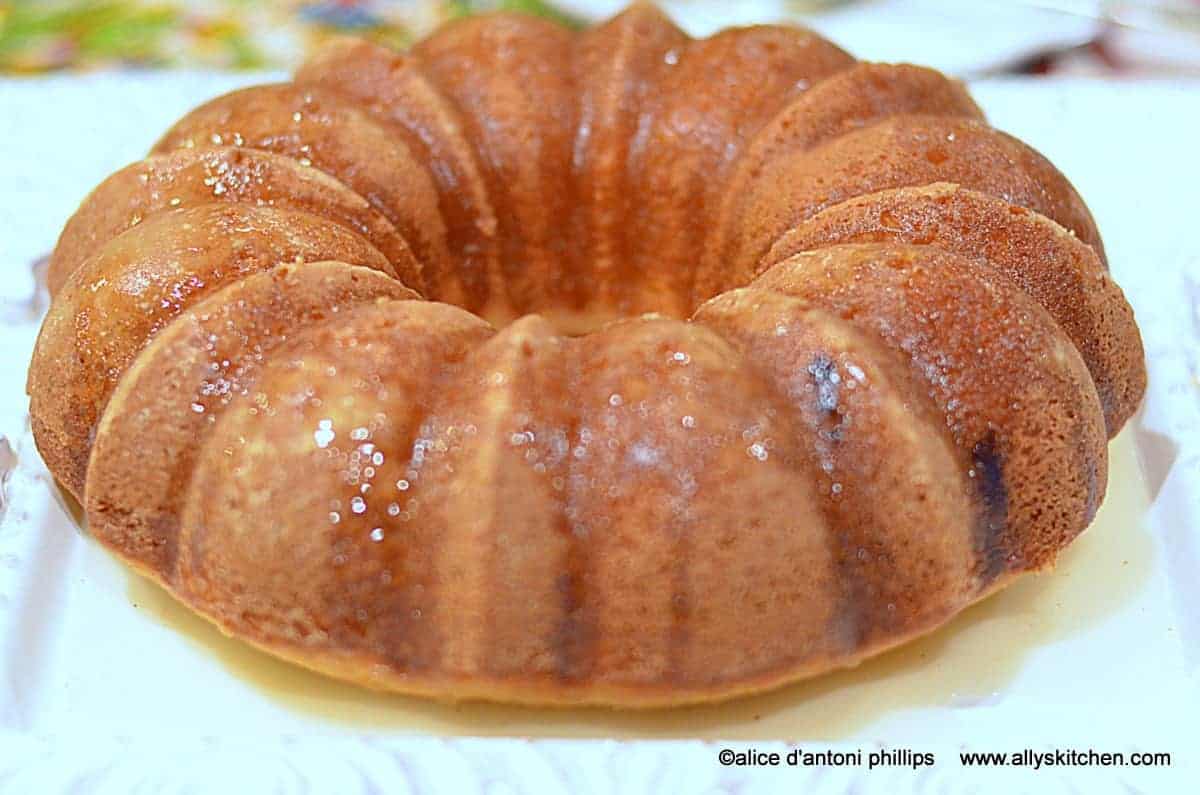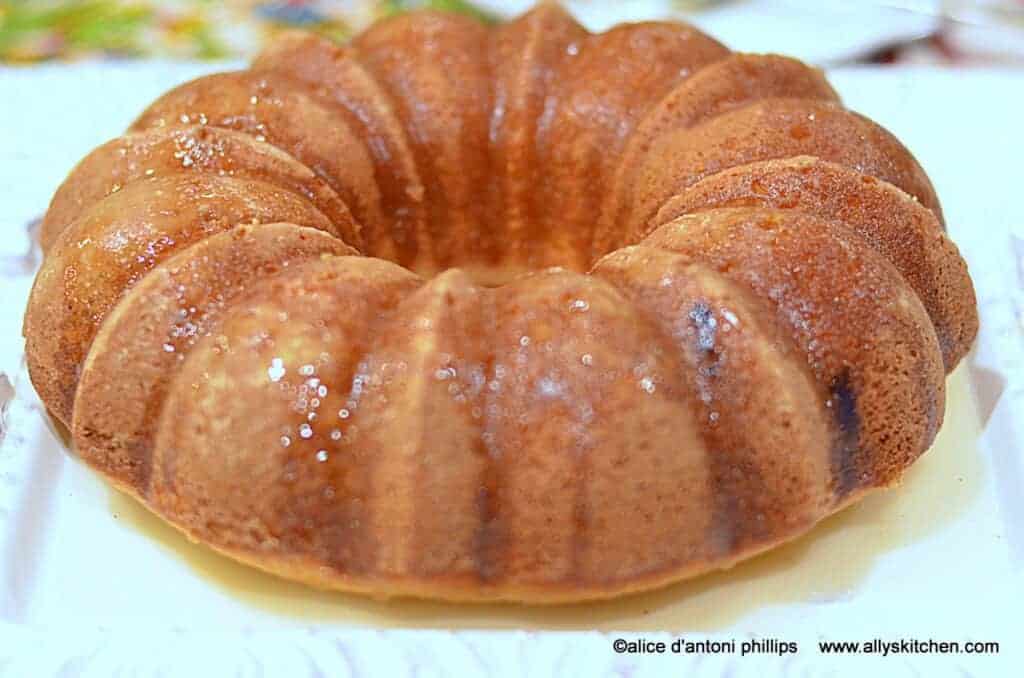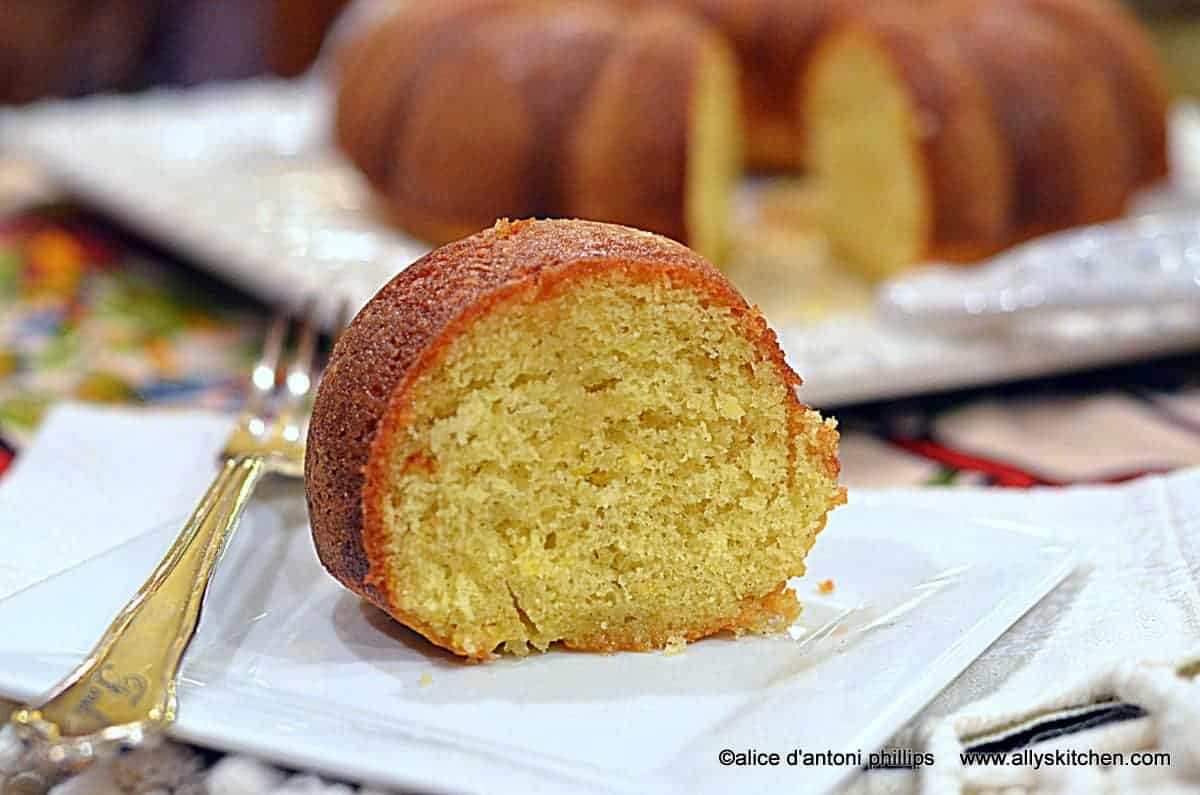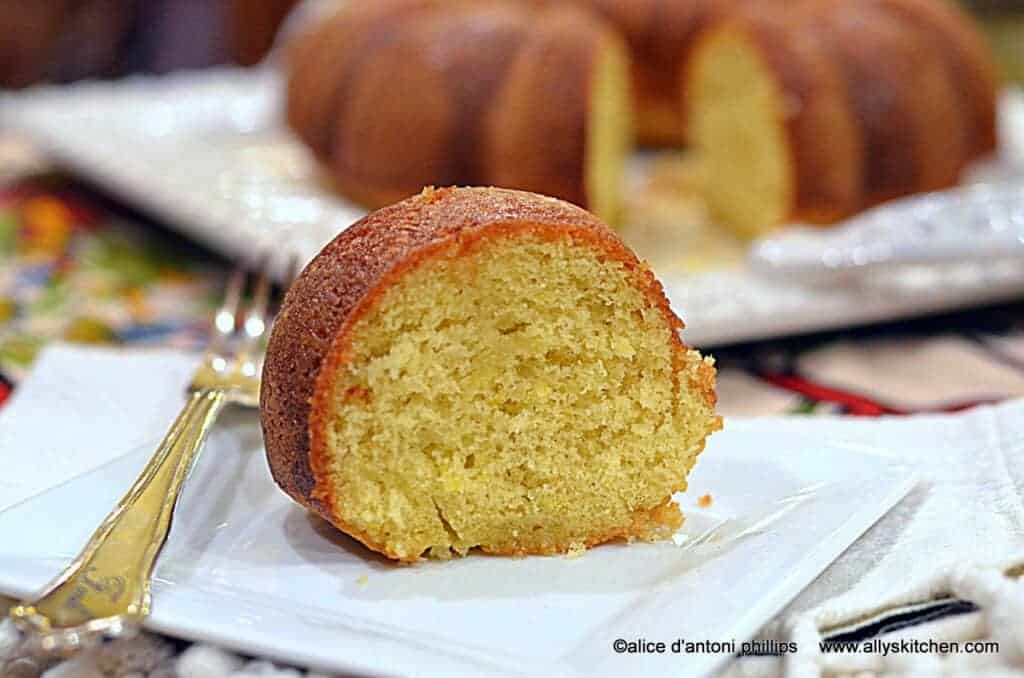 What you do: 
In a large mixing bowl combine the sugar and eggs and with a hand mixer beat until light and fluffy.  Add the lemon zest, vanilla, olive oil, buttermilk and blend.  In another mixing bowl, combine the flour, baking powder, baking soda and salt and blend then add to the wet mixture making a thick batter.
Pour into a greased and lightly floured bundt pan.  Bake for about 35-40 minutes.  Use the toothpick test to check for center doneness.
Combine in a small skillet the lemon juice, powdered sugar and whiskey.  Turn heat to medium and whisk together (working out any lumps).  Turn off heat.
Remove & let it cool about an hour before removing.  Take a wooden skewer stick and make small holes around the top of the cake.
Slowly pour the warm whiskey sour mix (you may need to heat up) drizzle all around~~you can make a several rotations.