Ally's Skincare Products for Healthy Skin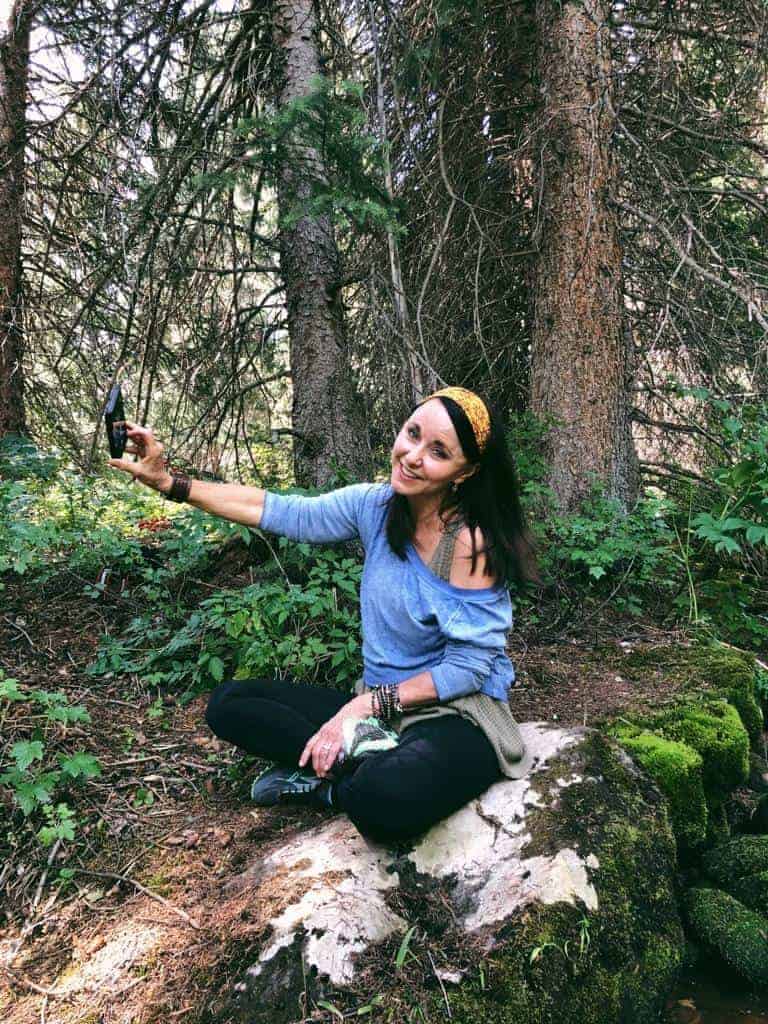 These are Ally's skincare products. Yes, those that I use regularly. Maybe that's why I get asked repeatedly, how do you take care of your skin! My anti-aging defense!
There's a lot more to skincare than just products!
Take a look at the 30-Day Skin Health Challenge! Bring it on and join in anytime!
After much research and due diligence on my own into the best skincare, I've found what currently meets my standards of skincare. Sure there are many more companies out there. And, I'm always looking and researching. I do have the pleasure of working with some of these revolutionary companies. After months of consistent use, I know that these products are good for my skin and give me the results that I want. All the opinions are my own.
Best Anti Aging Products
Skincare products are a bazillion dollar industry. You can easily get overwhelmed with the claims and what's out there.
What is the Best Skincare Line for Anti Aging
My goal to distill down for you what I do for my skincare.
Please remember skincare is not just what you do on the outside, but also on the inside.
Read more about dos and don'ts!
Scientifically Proven Anti-Aging Ingredients
My products are scientifically based and proven. That's important to me. And, my overall skincare products (Proven Skincare) are formulated for my skin type. No one else's.
Using the Proven Skincare line will give you the chance to have your own individual formula created according to YOUR skin. Plus, by using my code, ALLY99, at checkout you'll get a substantial discount.
Best Skincare Brands
There are a lot of brands out there with claims of this and that. Over the decades, like many women, I've invested way too much money in things that don't produce results.
Now I have just a few skincare products that do deliver. What are they? Well, here they are.
Best Brands of Skincare
If you're interested in checking out this revolutionary individualized skincare system, click here and if you want to try, then ALLY99 at checkout will get you a deep discount.
My Product: PROVEN EYE CREAM
For a really nice discount, please use: CODE: ALLYEYE
Your skin under and around your eyes is thin and delicate! You use your eyes all day and the surrounding muscles for things like blinking, squinting, etc.
Using an under eye cream specifically blended for evening and day is important to protect and help this skin.
My Proven Skincare (morning and evening) has the combination of ingredients created specifically for my skin based upon my questionnaire results. In other words, it's personalized skincare.
My skincare type is unique to me as yours is to you. Therefore, why should we all use the very same products with the same ingredients. Make sense?
With Proven Skincare, your products are formulated to your responses to the artificial intelligence used for this skincare line. If you're interested in learning more, click here, and if you decide to try, use ALLY99 at checkout and you'll get a nifty deep discount on your order.
It's like a 'supplement' for your skin!
Expensive but, so worth it. And, since you're not using it every day, so it lasts longer. I use this three times a week applying it three times/week prior to my evening skincare.
Per the website: "The first skin longevity treatment that extends skin health on the molecular level to address aging from within. Formulated for areas of your skin that are most exposed to environmental damage, including your face, hands, and neck."
Serum
Serums address specific skin care needs. At night they penetrate into the skin and stimulate cell renewal while you're snoozing. Retinol has been touted as the anti-aging miracle worker. Retinols are derivatives of Vitamin A. Remember, a little goes a long way!
RETINOL: My Retinol Product: Sunday Riley A+ High-Dose Anti Aging Retinol Serum
I use iS Clinical Pro-Heal SERUM ADVANCE+ contains healing properties featuring L-ascorbic acid (vitamin C), combined with a superior form of olive leaf extract & pure vitamins E and A. This serum is used as a restorative, super antioxidant, and reparative face serum.
Three alternate days a week I'll also add more Vitamin C serum to my morning skincare.
If I'm going to be out in the sun for hours and especially at high elevations, I'll double up on sunblock/sun screen. And, I'll wear a hat and sunglasses.
Skincare Brands
I know it can be overwhelming and confusing when it comes to skincare. But, remember, your skin is YOUR skin. No one else has precisely and exactly the same issues and types, so it's not a 'one size fits all' when you're searching for products to put in your skincare arsenal.
Also, skincare should be scientifically based. There are ways to slow the aging process of the skin from the inside and outside. Please read my post on some tips that will prove wise to start using and doing.
Everyone can have the goal and journey to healthier skin. And, with some small baby steps, consistently along this road, you'll start seeing subtle results!