When I was a guest of Taste of Israel to the Holy Land for a culinary and cultural adventure, I was intrigued and fascinated by the Jerusalem Market~~the fresh fruits, vegetables, spices, herbs, flowers, meats, pastries, breads, cheeses, wines and more were abundant!  One thing that I realized was that pomegranates are almost a staple there~~I saw pomegranate seeds, juices, and the whole fruits everywhere!
As a child, pomegranates were a specialty, something that only came when in season, usually around the holidays~~so Mom would splurge and buy these spectacular fruits!  I remember the tiny bursts of sweetness, like popping bubblewrap in your mouth, every time I bit into one!  That sensation of excitement still is there for pomegranates, and since visiting Israel, I now have even more of a love for this special fruit.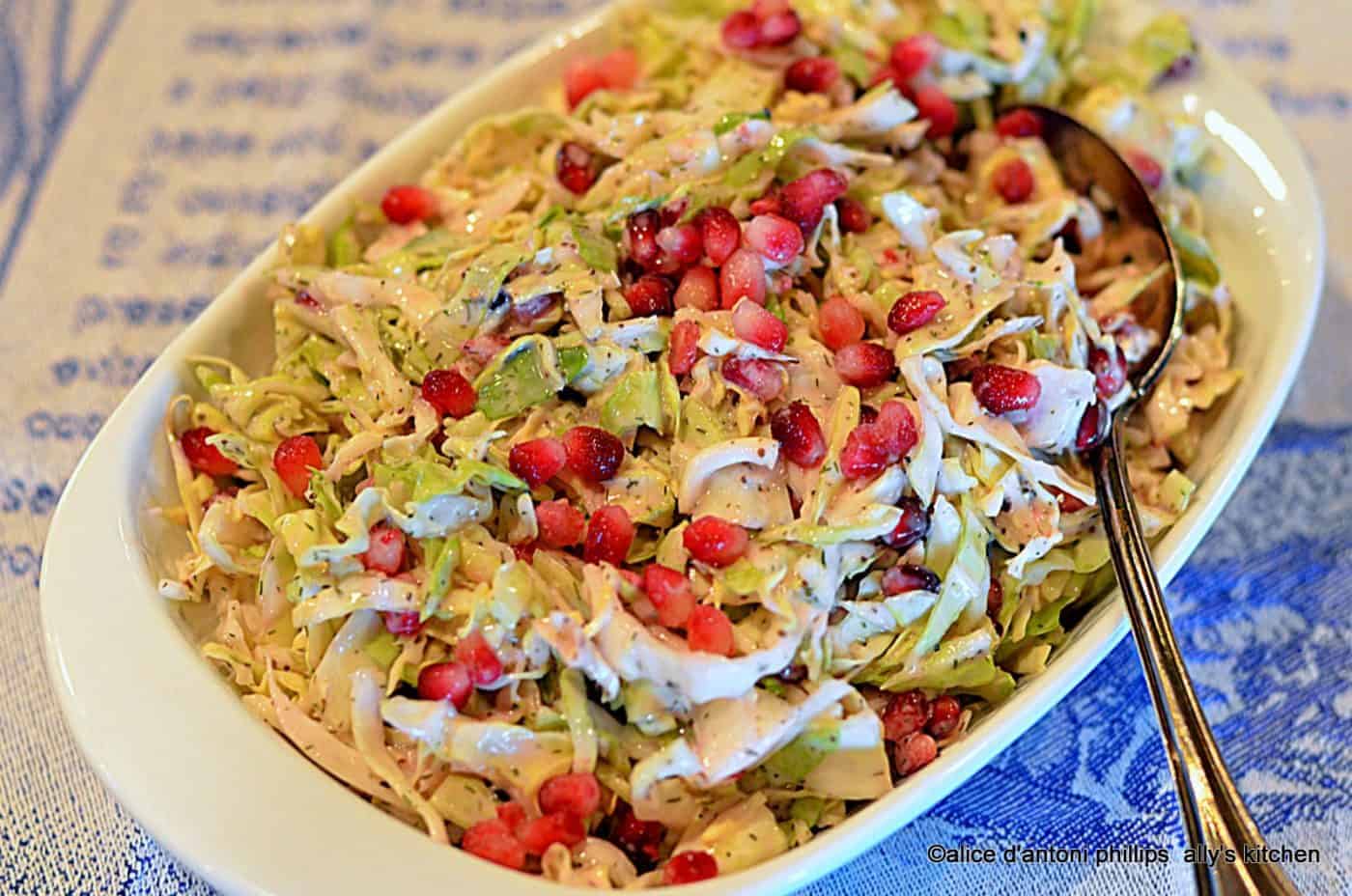 Serves: 6+
What you need: 
6-8 cups shredded cabbage
1 cup thinly sliced celery
1/4 cup mayo
3/4 tsp sea salt
1 tsp celery seeds
1 tsp lemon pepper
1 tbl sugar
5 tsp rice vinegar
1 tbl grated fresh ginger
1/3 cup crushed and smashed fresh (or frozen) mango chunks
1 cup pomegranate seeds
Coarse ground pepper (optional)
What you do:
In a large mixing bowl, combine put the cabbage and celery.  Put the mayo, salt, celery seeds, lemon pepper, sugar, dill, vinegar, ginger and mango  in a food processor and pulse into a thick liquid.  Drizzle on the cabbage/celery, toss and blend well.
Gently toss in the pomegranate seeds last.  Refrigerate about 30+ minutes before serving.  Note:  You can substitute Napa cabbage with some Bokchoy thinly sliced and give it more of  an Asian flair.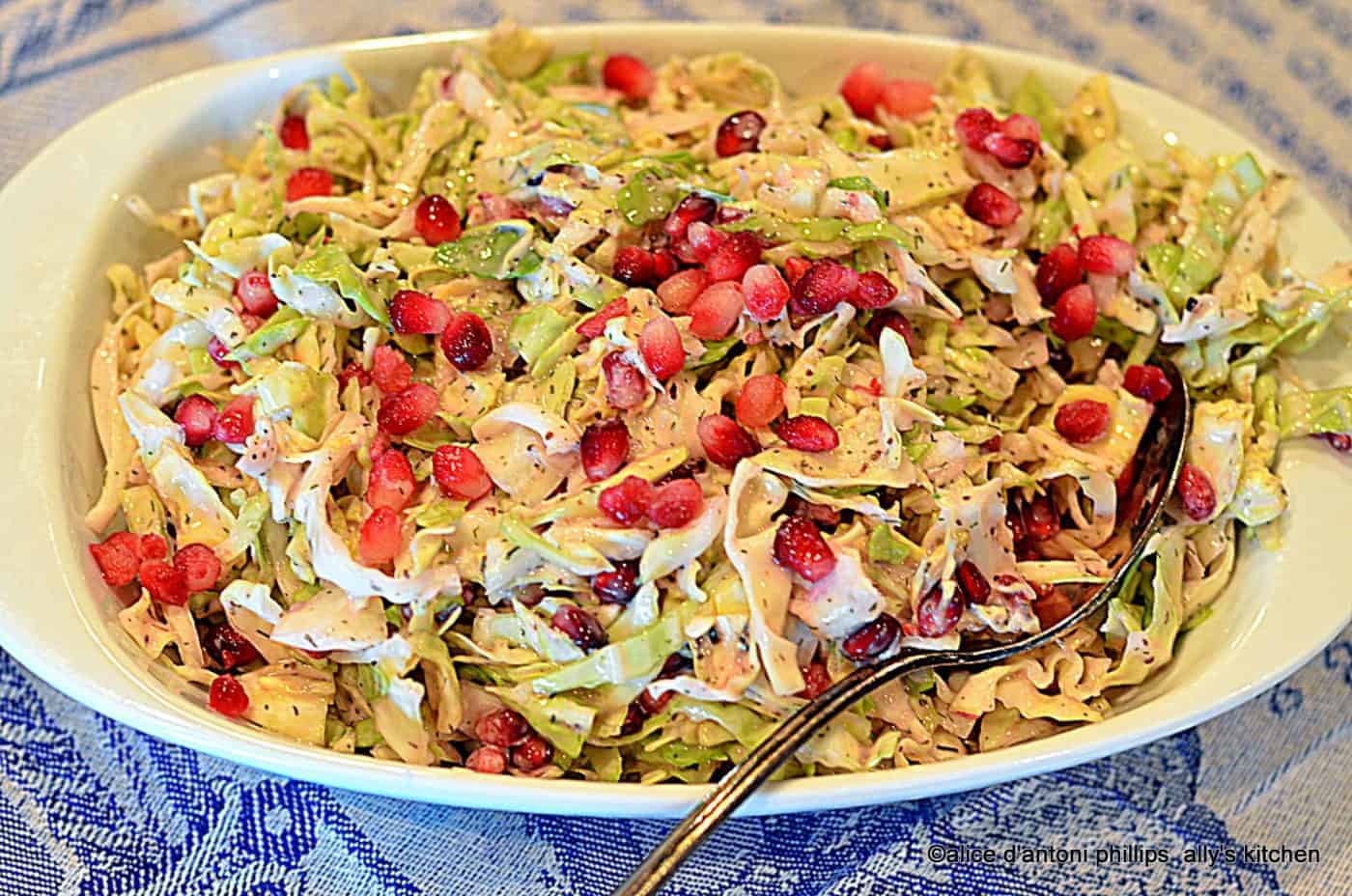 ©alice d'antoni phillips  www.allyskitchen.com