Spicy Fresh Herb Egg Pizza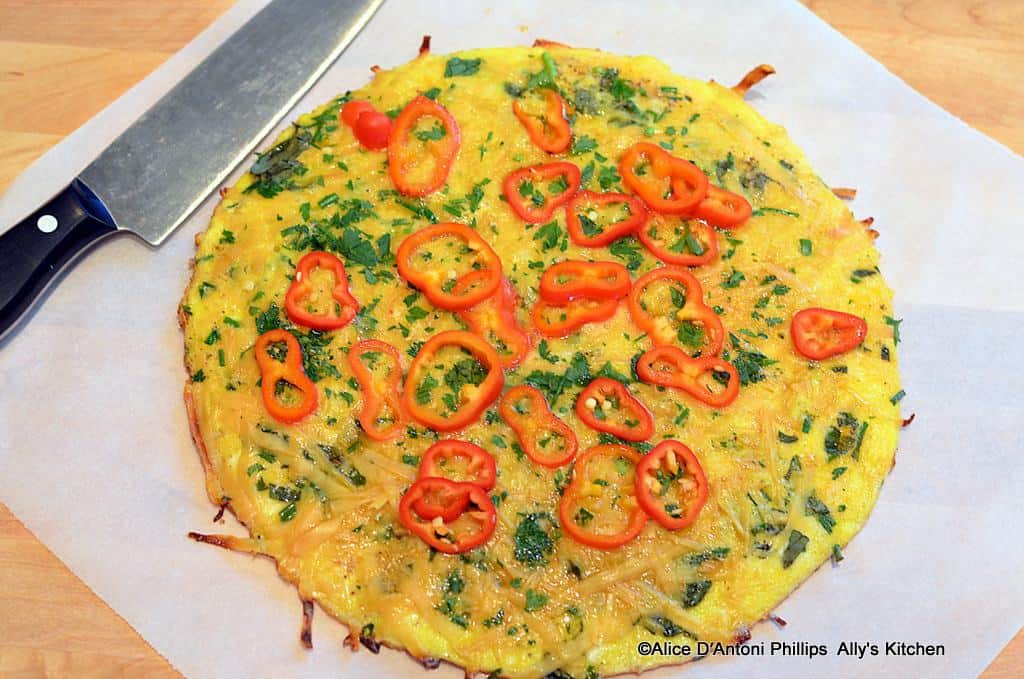 Spicy Fresh Herb Egg Pizza, a great way to combine breakfast and dinner in a most creative and wonderfully delicious way!
Italian Breakfast Pizza
Are you looking to entertain guests at breakfast? Since I am full of energy and vigor in the mornings, my kitchen usually rocks.
Have you ever wondered about having Pizza for breakfast? If yes, you are in luck.
Personally, I love having this Italian Breakfast Pizza with my favorite Amaretto Fresh Blueberry Sauce that was served atop (along with Greek yogurt) grilled Jamaican All-Spice & Cinnamon French toast made from Bon Jour Bakery's 'Pasaean Bread.
Just Egg Pizza
Are you among the people who love enjoying eggs for breakfast?
One such recipe is Just egg Pizza. We served it this morning to a couple, great friends staying with us and they were mesmerized with the taste.
Later I took the dish to Scott, my neighbor, and a good friend who suffers from Parkinson's and he also loved the dish.
If you are looking for different breakfast recipes, you can check out the following –
Breakfast Spinach Pizza
Pineapple Cinnamon Coffee Cake
Perfect Peach Pizza Pie
Egg Pizza Recipe
Are you looking for different egg recipes for breakfast or quick snacks? If yes, you are no different from all of us.
I have come up with this extra-delicious and eggalicious egg Pizza recipe with the help of a Sous Chef, JB. This dish is designed to be high in protein to kick-start your day.
Another best thing about this recipe is that it is all done in just 9 minutes. This, in fact, is one of the best holiday mornings eats you can try.
Toppings for Pizza
Trying out my egg pizza recipe? If yes, here, you will find the list of toppings for Pizza.
In case, you are looking for a delicious egg recipe, perfect for breakfast, you have landed at the right place. Check out this recipe of breakfast egg pizza recipe.
Recipes with Eggs
Since the time I realized that eggs are the best breakfast option for millions of people out there, I worked day and night cooking different and new egg recipes.
After so many different tryouts, I finally came up with different delicious egg recipes.
One such recipe is Spicy fresh herb egg pizza, Italian Breakfast Pizza, and more.
Lowest Carb Pizza
Are you a fan of Pizza? Wondering if there is a healthy Pizza option for you to try out in breakfast? Here it is.
Try out this lowest-carb pizza made using eggs. This mouth-watering recipe will make you fall in love with eggs all over again.
Check this high protein, low-carb egg pizza recipe here.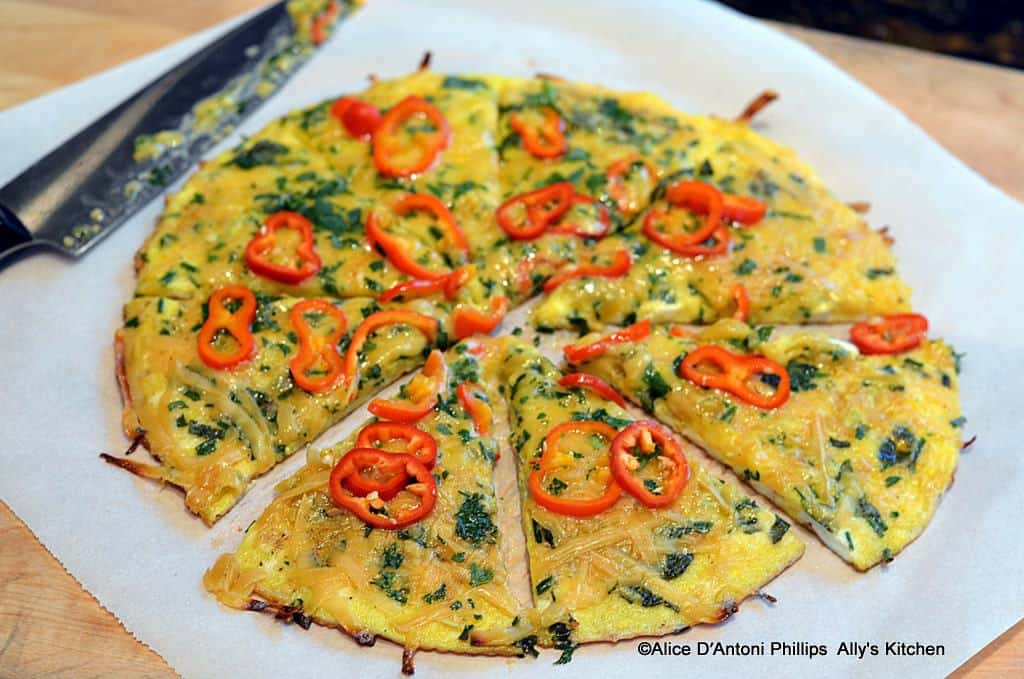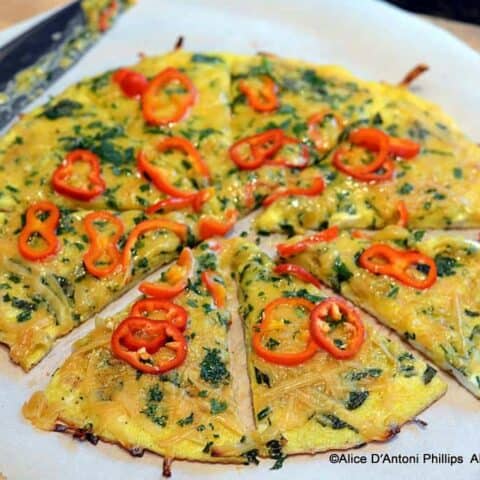 Spicy Fresh Herb Egg Pizza
Spicy Fresh Herb Egg Pizza, a great way to combine breakfast and dinner in a most creative and wonderfully delicious way!
Ingredients
3 tbl butter
8 eggs
¼ cup half and half (or whole milk)
1 tsp sea salt
1 tsp pepper
1 cup grated smoked gouda
4 tbl fresh chopped chives
4 tbl fresh chopped Italian parsley
4 tbl fresh chopped basil
½ cup thinly sliced small peppers
4 tbl chipotle olive oil (Substitution: 4 tbl olive oil + ½ tsp red chili flakes)
Instructions
Beat eggs well and add half and half, salt, pepper and blend. Melt butter in a 10-12" non-stick skillet over medium heat.

Pour in egg mixture. Spread on top the gouda, chives, parsley basil, and peppers. Drizzle with the chipotle olive oil. Cover with a lid and let the eggs steam/cook for about 8-9 minutes. Reduce heat to low, keep covered and let it cook another 3-5 minutes or until the center is jiggly.

Slide on to a parchment-paper covered wooden cutting board. Let rest about 2-3 minutes then slice.