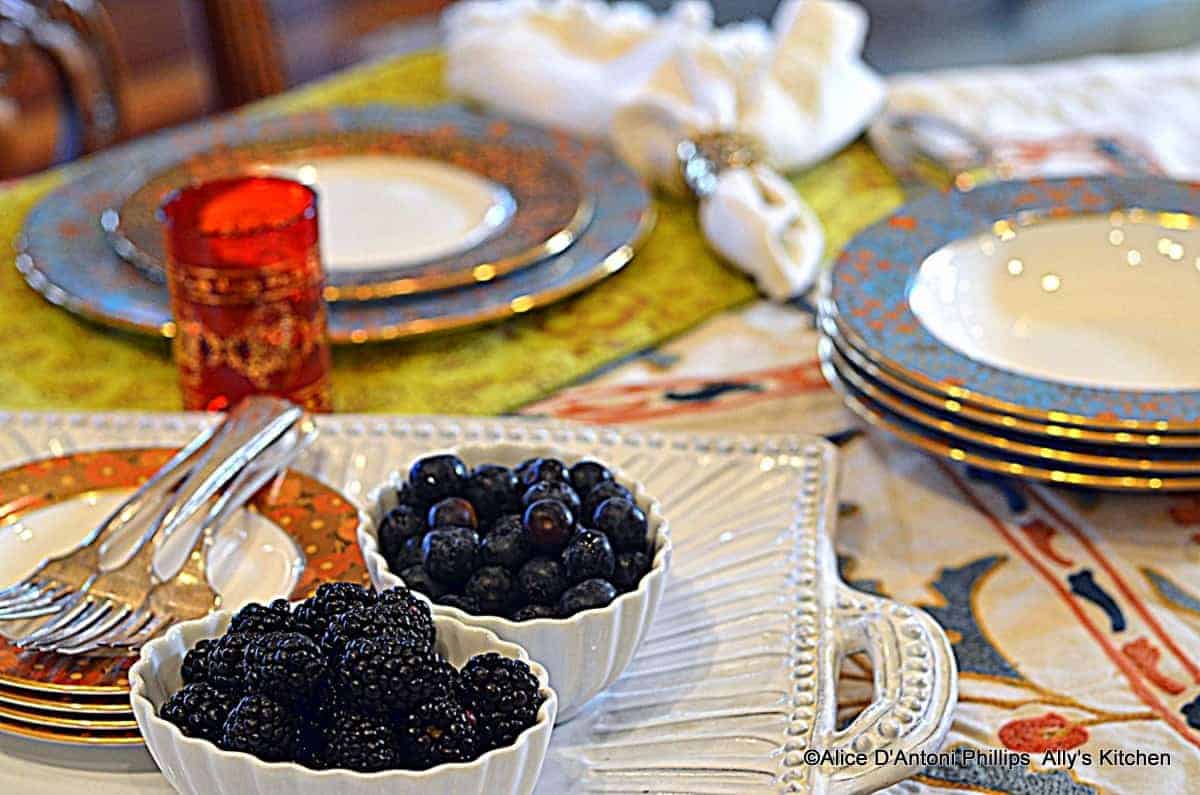 I always loved playing with paperdolls as a little girl.  I always loved playing dress up as a little girl.  I love fashion, style, designing, decorating and creating now as a big gal.  I love taking something that's nothing and making it look really pretty…yeah, you know the Mason and Ball jars, the old pieces of worn dried wood, pebbles/stones, rusted whatever, anything weathered with patina with character.  And, I love color, lots and lots of color and lots and lots of things that don't match.  So, when I set a boho tablescape some of this personal style, some of the these things can be used…whether it's my scarves, costume jewelry or fresh greenery cut from the yard bushes to using my 'good' stuff, the things that our Mom or Grandmother probably only brought out on special occasions.
This boho tablescape featured Temrika Meslalla, a Moroccan dish, as our main entree…so, the table framed the mood for the food.  There was just four of us…I like small dinners because you can really enjoy and talk to each other!
When you're tablescaping, let your personal style ooze through~~have fun, be whimsical, take chances, and just know that if it makes you happy and you're smiling as you're looking at it, that's good!
Now, you just know I WOULD LOVE LOVE to hear about your tablescaping ideas~~there's so much we can share, exchange and learn about from each other~~don't be bashful, leave a comment! ***hugs***  ~~ally
Ambiance~~candles, yes…drinking wine from whatever you like~~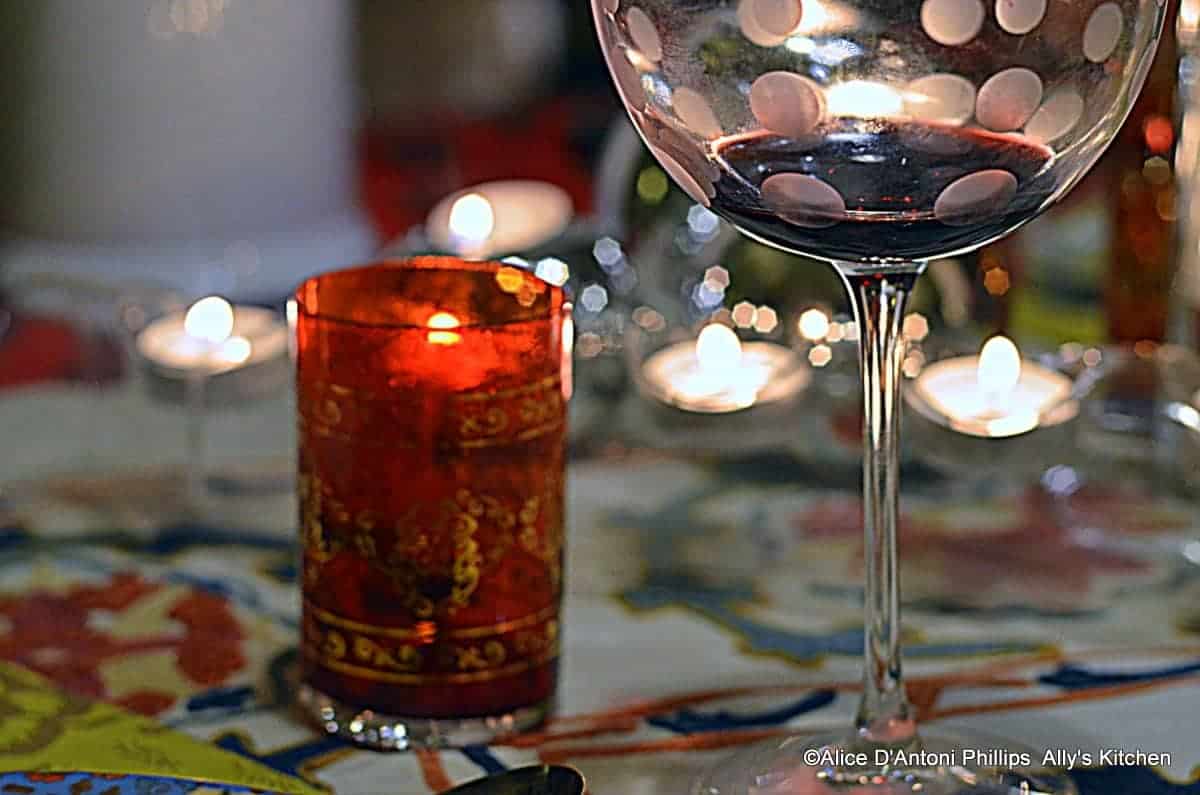 Thick luscious textured tasseled napkins~~exotic & practical~~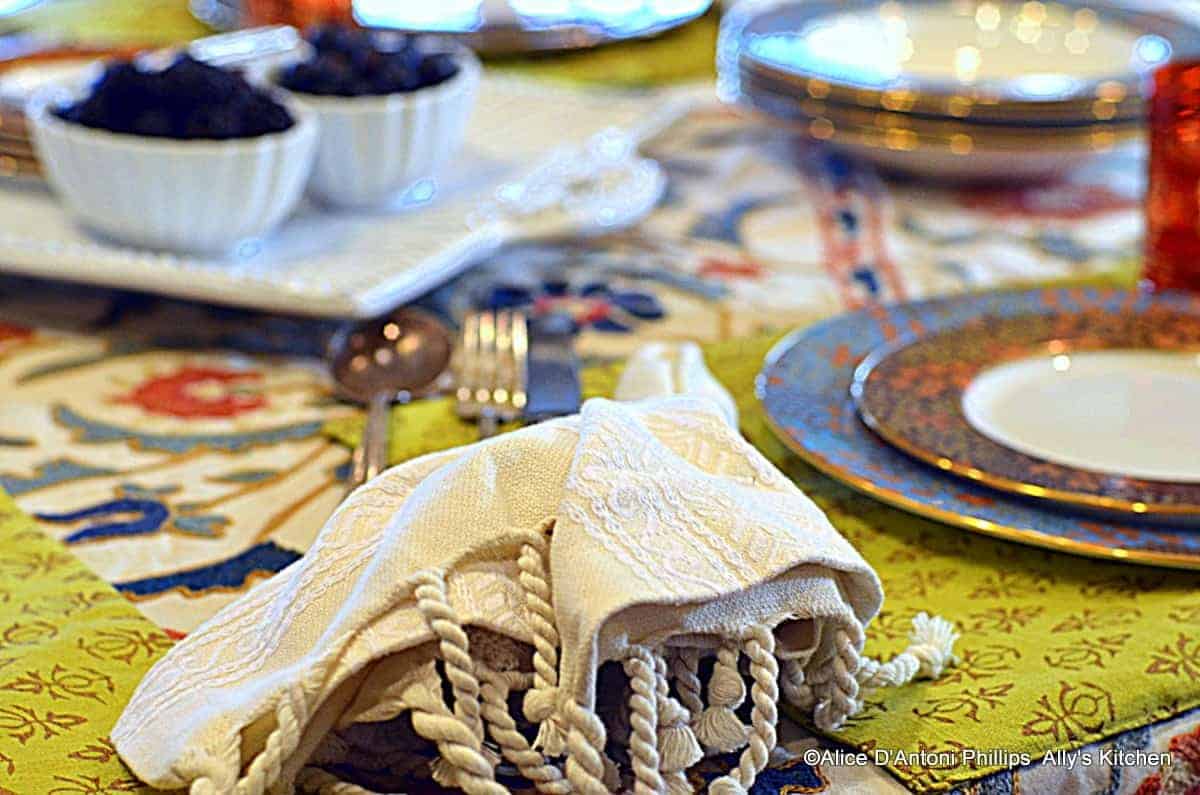 Side dishes in just white~~the food colors pop~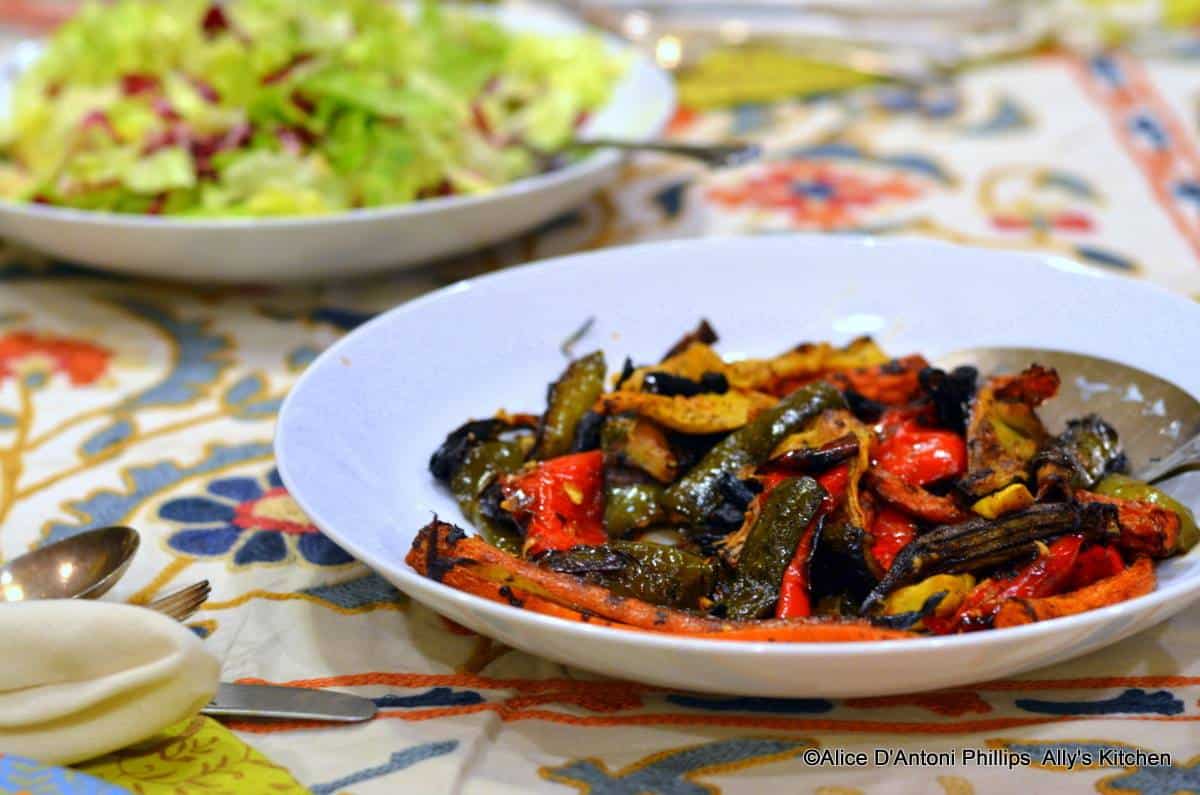 The touch of snipped fresh oregano next to the flowers adds fragrance & flair~~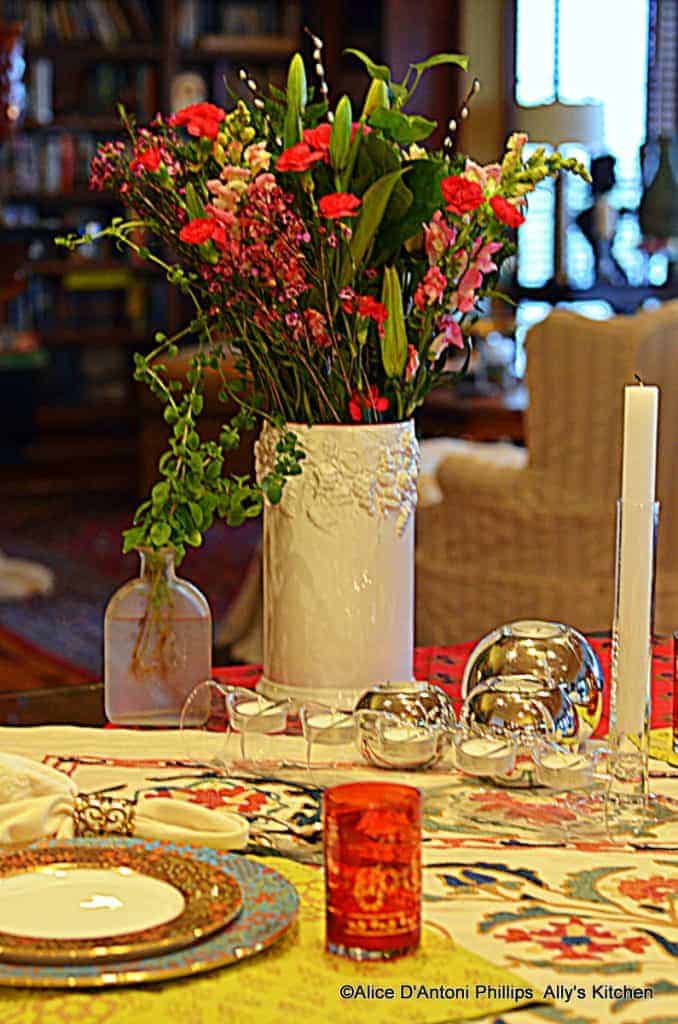 Serving straight from the cooking vessels~~nothing more engaging and interesting~~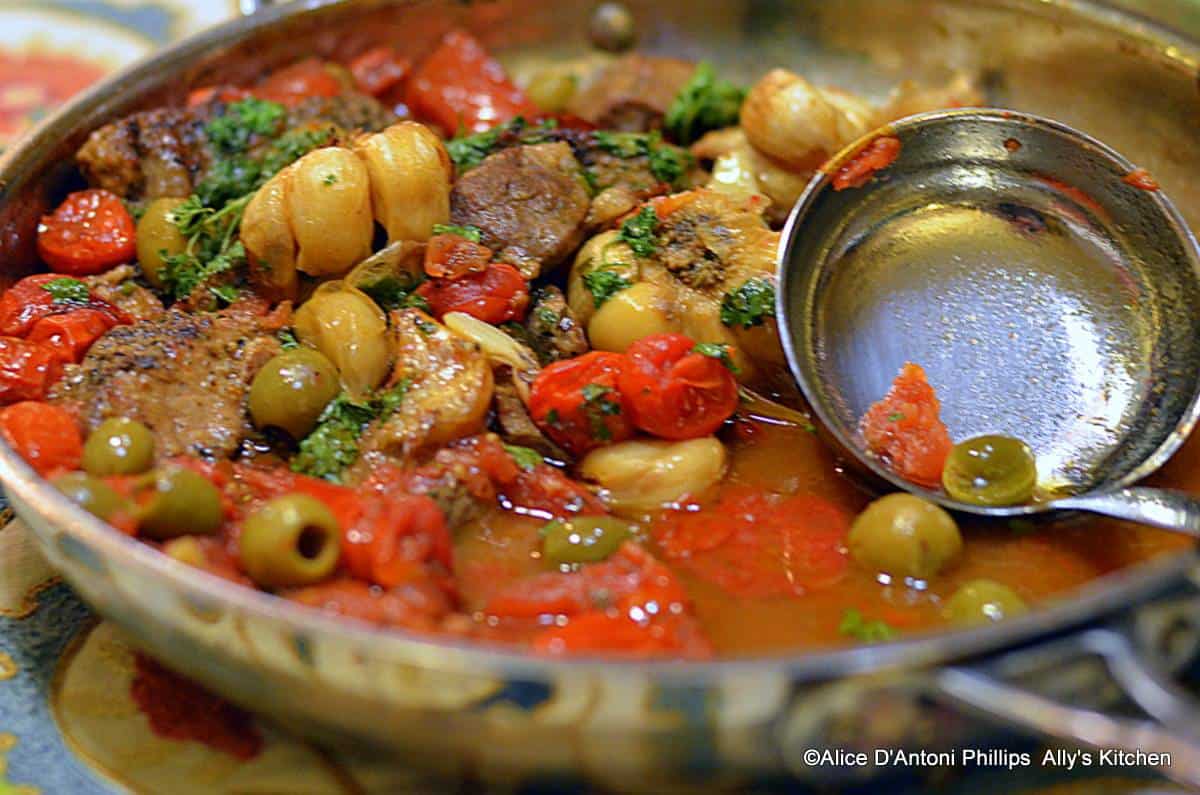 Lots of color~~even when you don't think it goes together, like the chartreuse green placemats, it does~~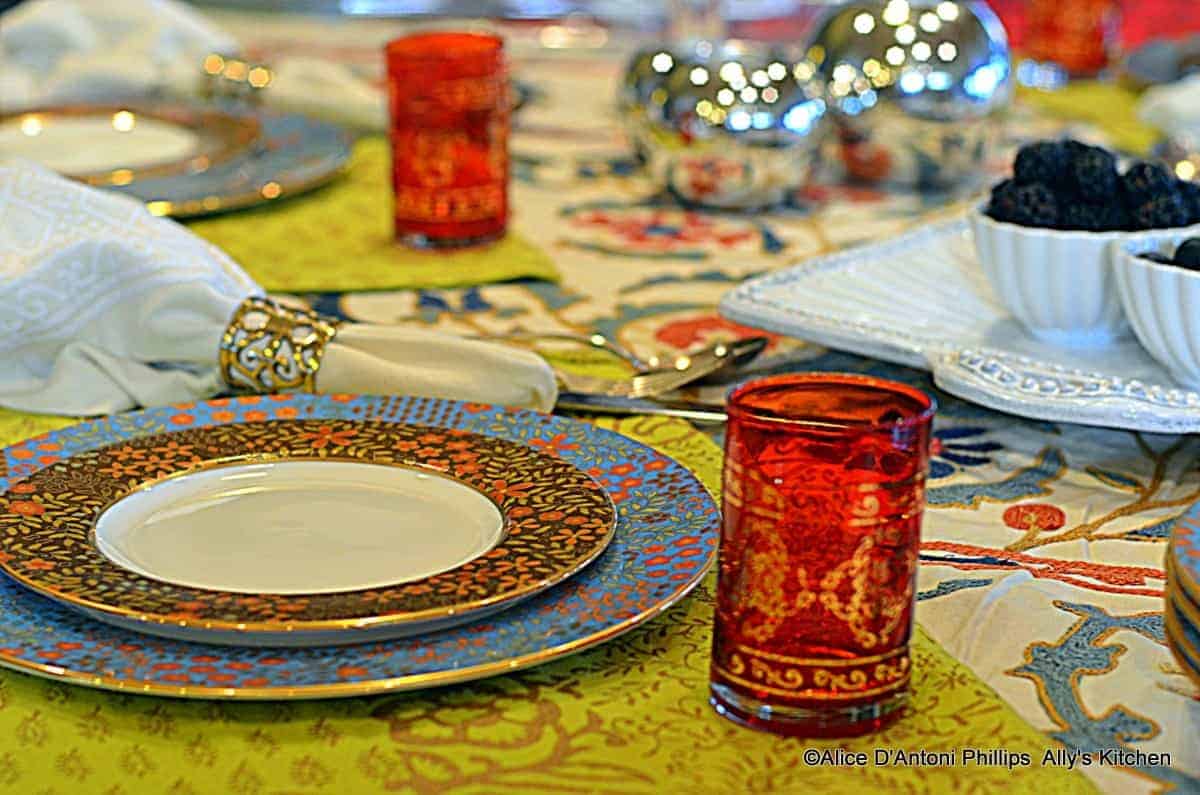 Several tablecloths overlapped make for interesting textures and design~~