the great gatsby waldorf salad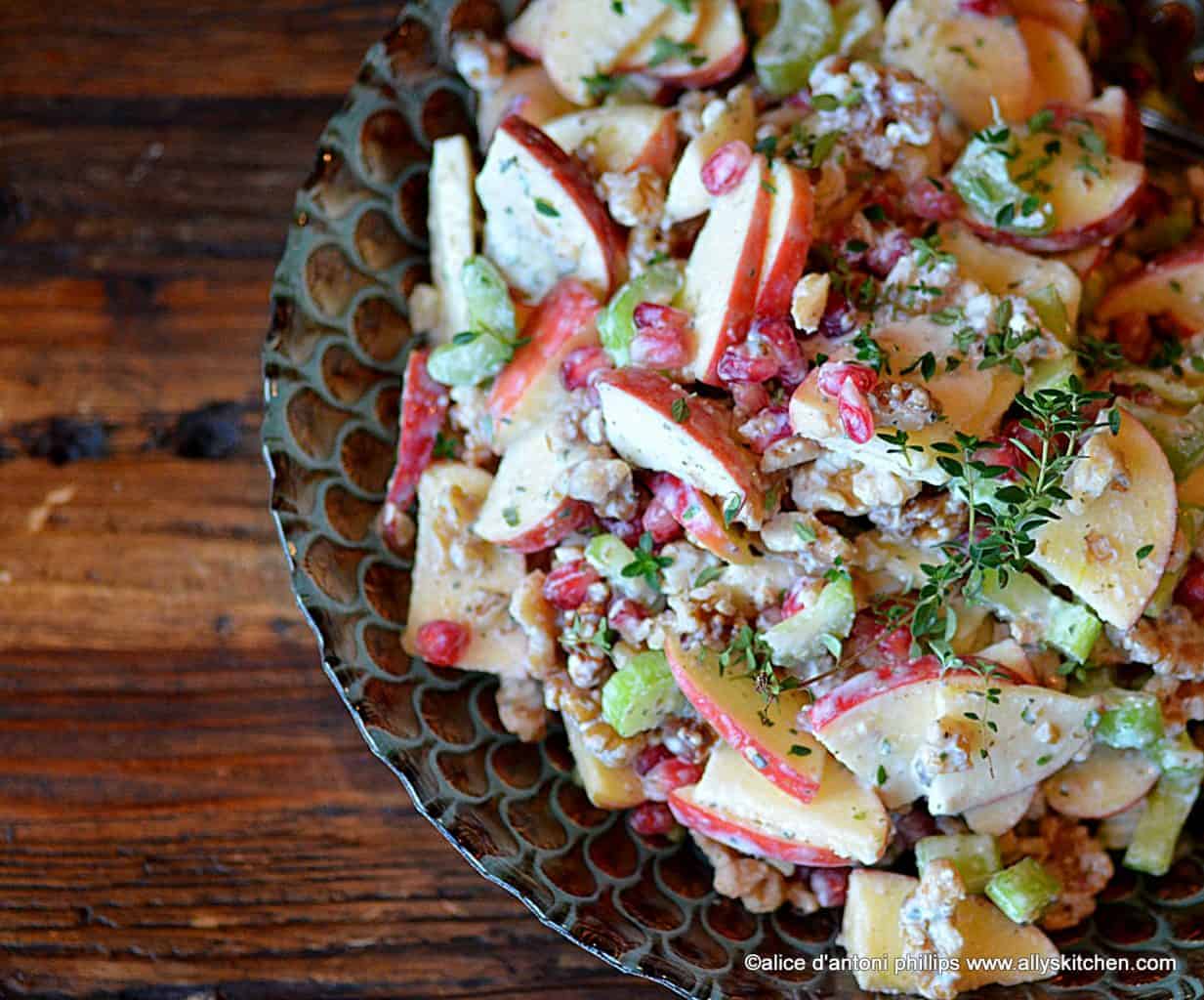 This the great gatsby waldorf salad recipe hits on all cylinders! Holidays~~check! Apple season~check! Anytime good eats~check check! Since I'm a bleu lover, have to have some crunch in a bite, and just get happy with a burst of juice~~I've included some of my favorite healthy ingredients.
Perfect with a piece of grilled meat or seafood, this 'salad' could masquerade as a dessert~~no kidding, it's that perfectly designed! It'd be a 'European' like after dinner treat~~and don't forget the wine, espresso, after-dinner drink, and, oh yes! Chocolate!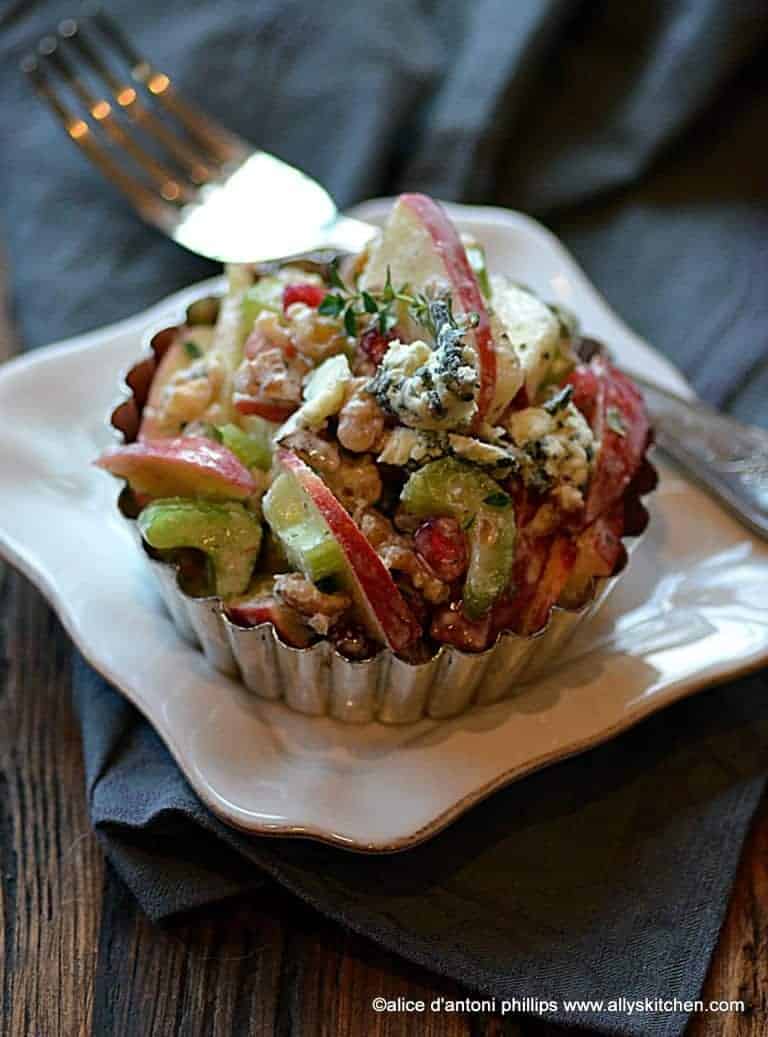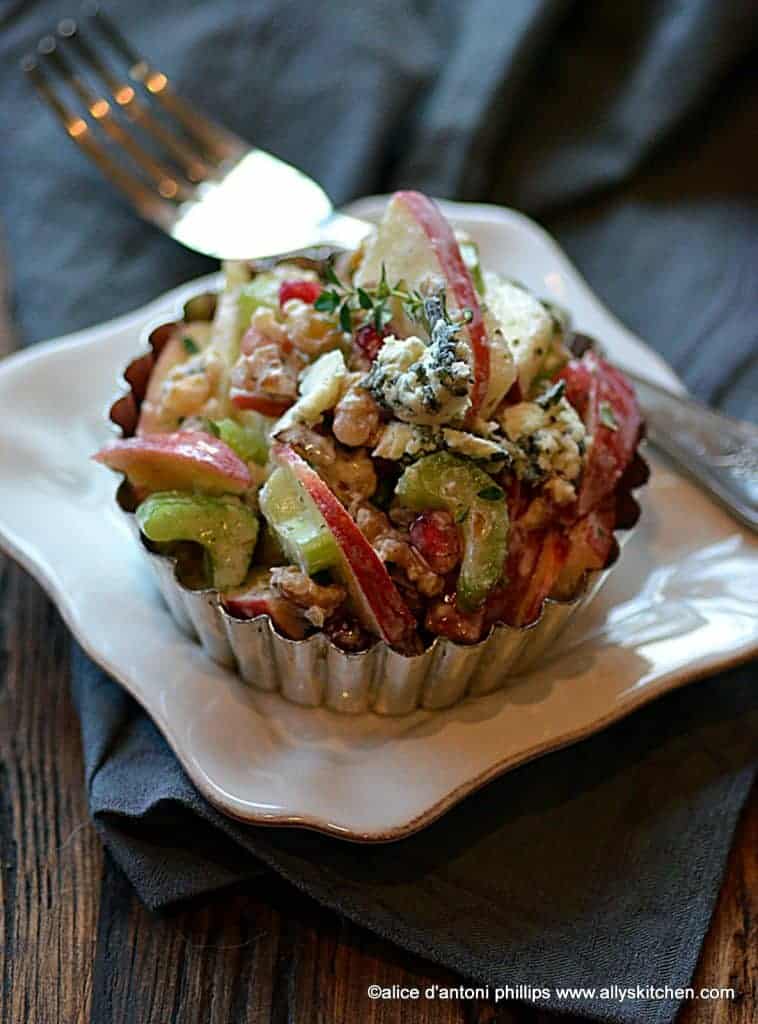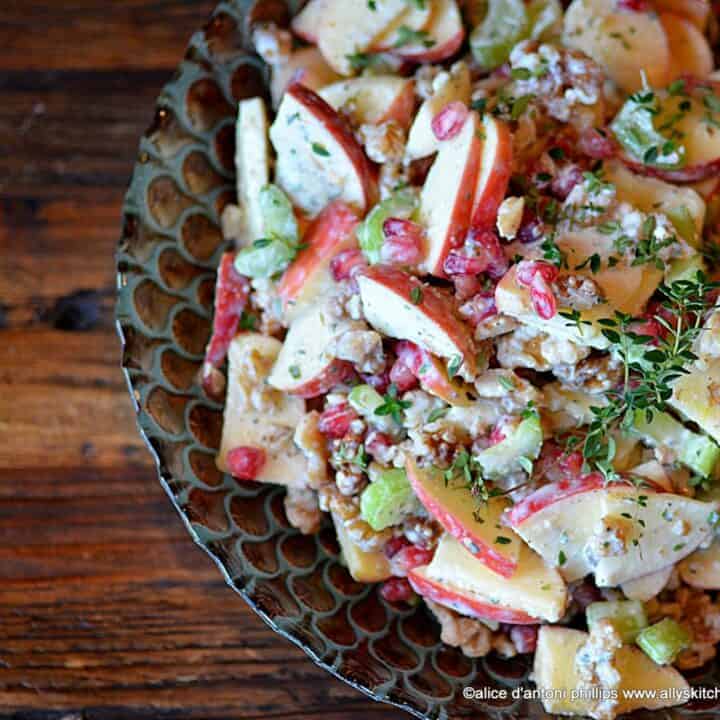 the great gatsby waldorf salad
Ingredients
3 large crisp apples, cut into pieces
1 large lemon—juice only
1 ½ cups sliced celery
½ tsp. sea salt
1 cup California walnuts, roughly broken into pieces
1 cup pomegranate arils
1 Tbl. honey
2 Tbl. lemon thyme (just the small leaves)
1/3 cup buttermilk mint bleu cheese dressing—click here for recipe
GARNISH:
1/3 cup bleu cheese crumbles
Fresh lemon thyme sprigs
Instructions
In a mixing bowl, toss the apple pieces in the lemon juice to keep them from turning brown. Add the celery, salt, walnuts, and toss.
In a small bowl, drizzle the pomegranate with the honey and coat them all well. Add to the mixture along with the thyme and toss well, but gently.
Drizzle on the bleu cheese dressing and fold into the mixture. Refrigerate about 30 minutes before serving.
Serve with bleu cheese crumbles and a sprig of lemon thyme.