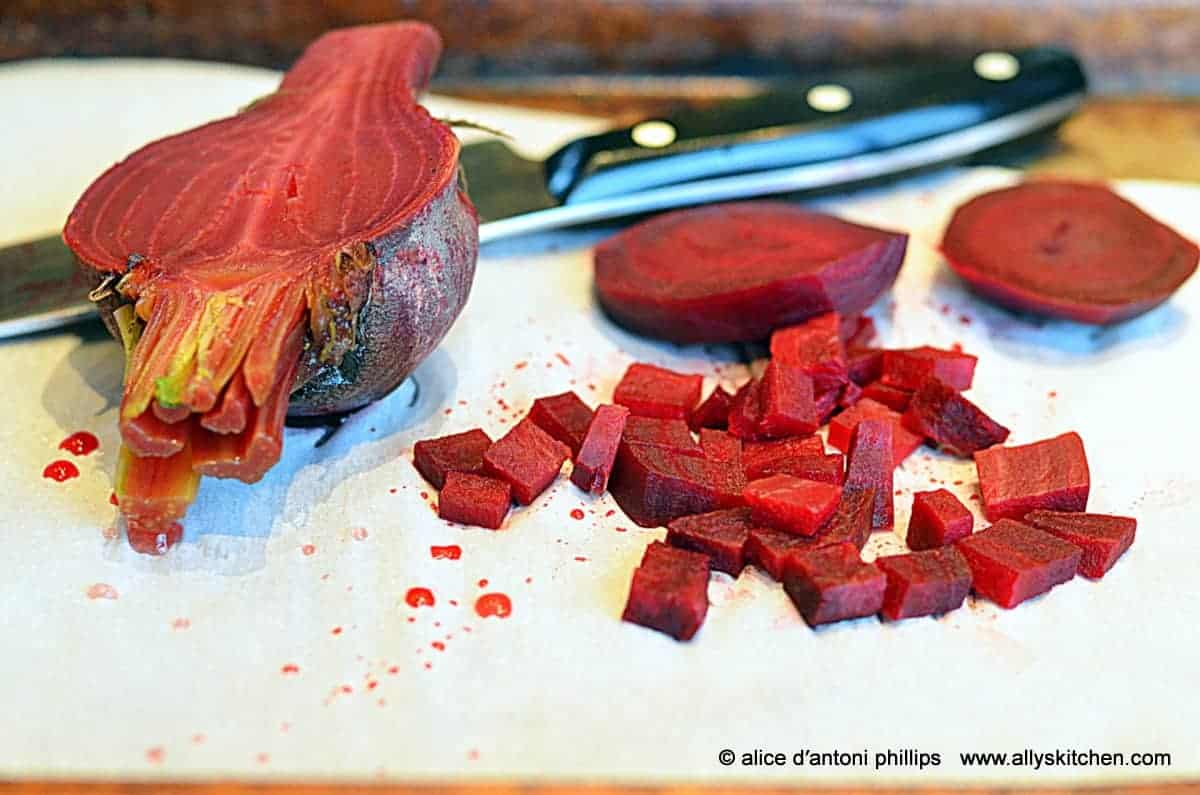 When I create recipes, it's usually because I want to complete a feel, a look, taste, and because I want to fill out a 'theme'~~so, when I pulled out a leg of lamb to prepare for a dinner party, I knew that the side dishes had to be spectacular and complement the lamb, which was going to be Middle Eastern with tons of spices and herbs.
This dish filled the bill and more~~alongside a bowl of crunchy chilled veggies with a yogurt sauce and warm spiced chickpeas plated in a beautiful Moroccan bowl, I have to say, my dinner guests were in heaven! Freshness, earthiness, rustic flavors abounded!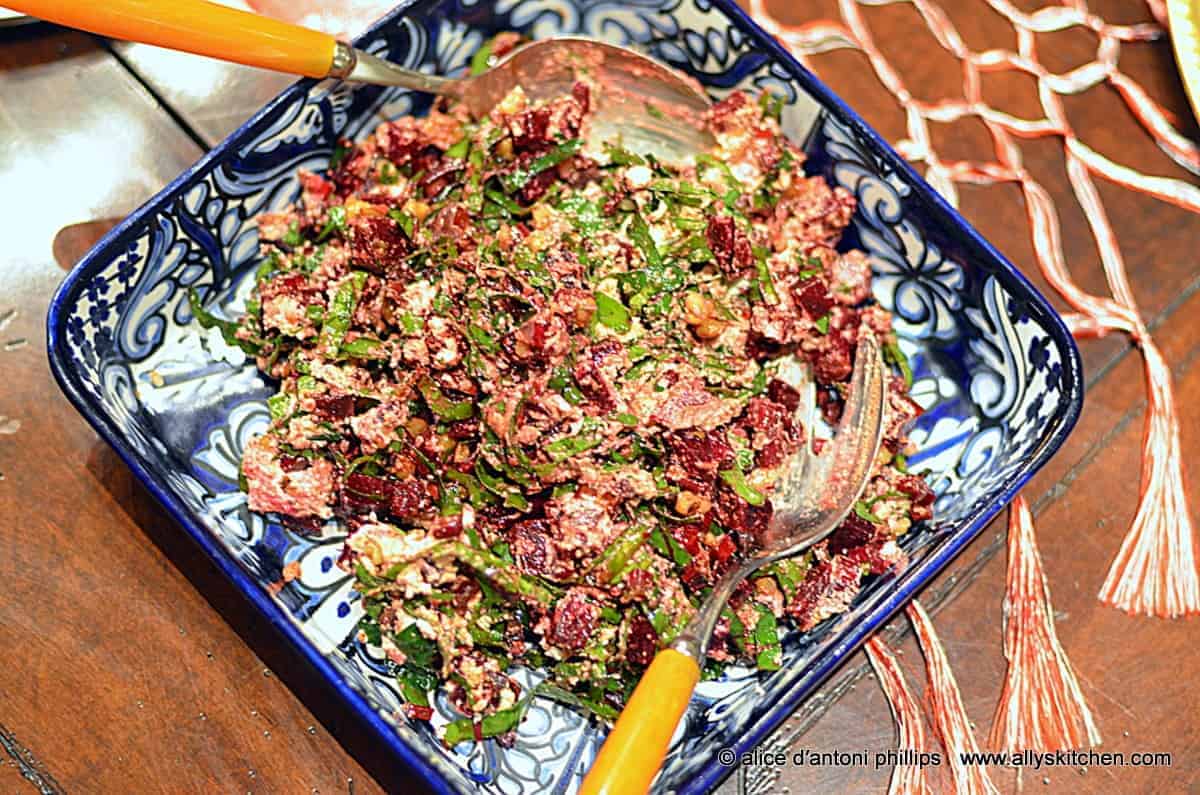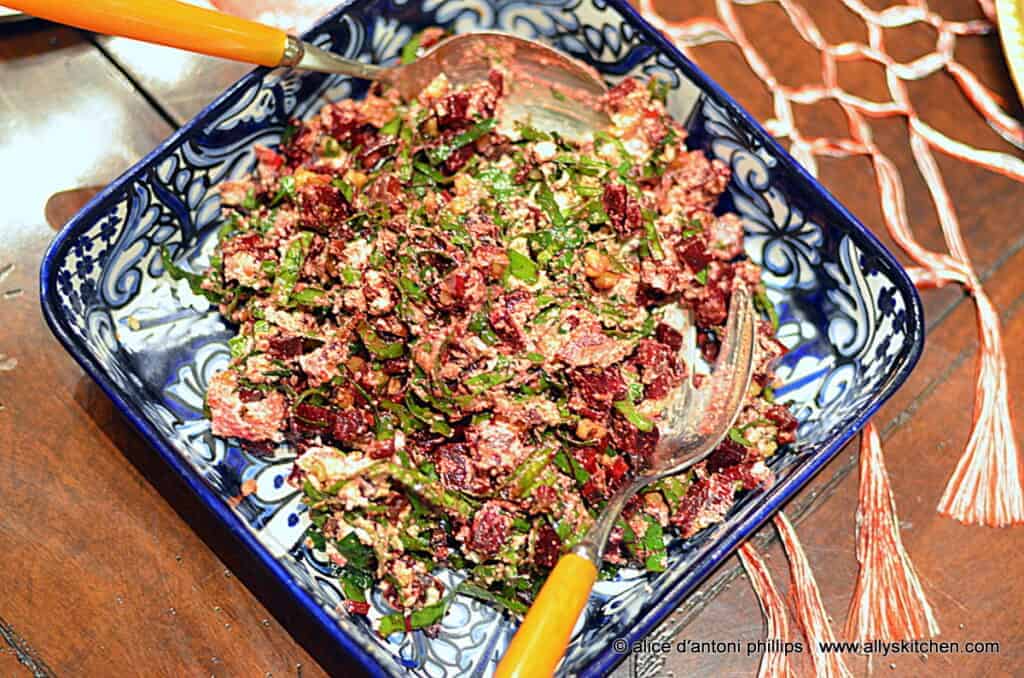 Serves: 4-6
What you need:
¼ cup extra virgin olive oil
3 tbl balsamic glaze (or substitute 2 tbl balsamic vinegar & 1 tbl honey)
½ tsp sea salt
½ tsp coarse ground pepper
½ tsp red chili flakes
1 large beet cooked, peeled and cut into small cubes
Beet Stems & leaves sliced thinly
2 tbl chopped fresh mint
½ cup chopped walnuts
½ tsp sea salt
8 tbl ricotta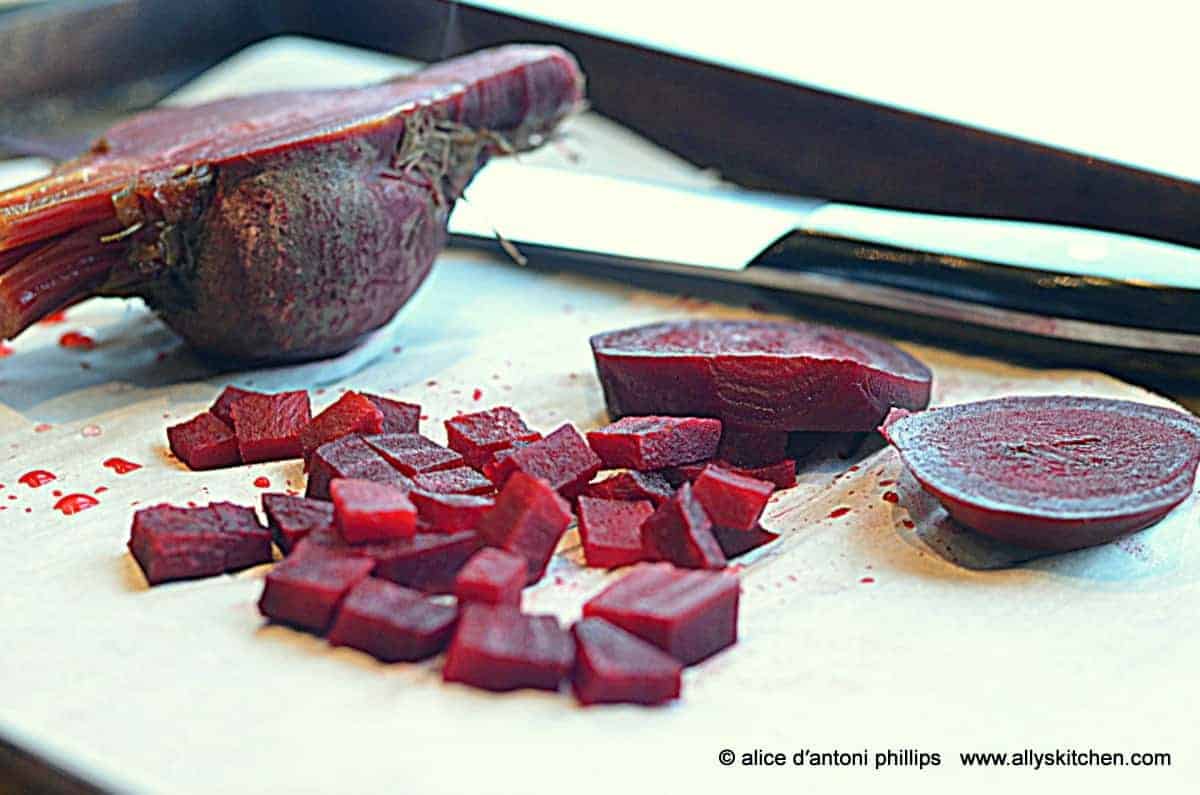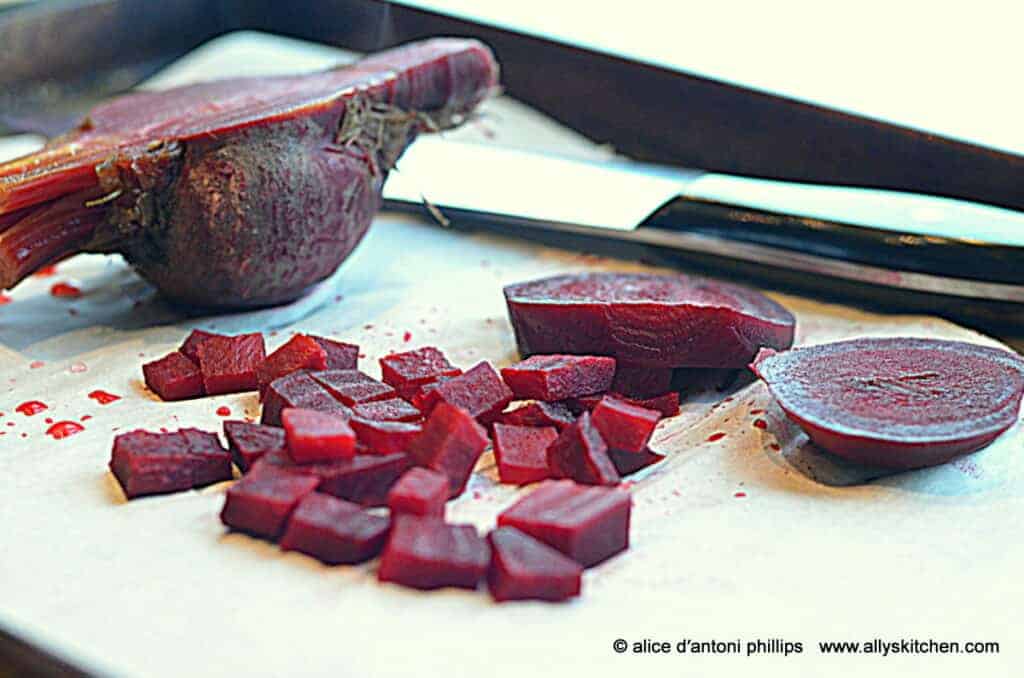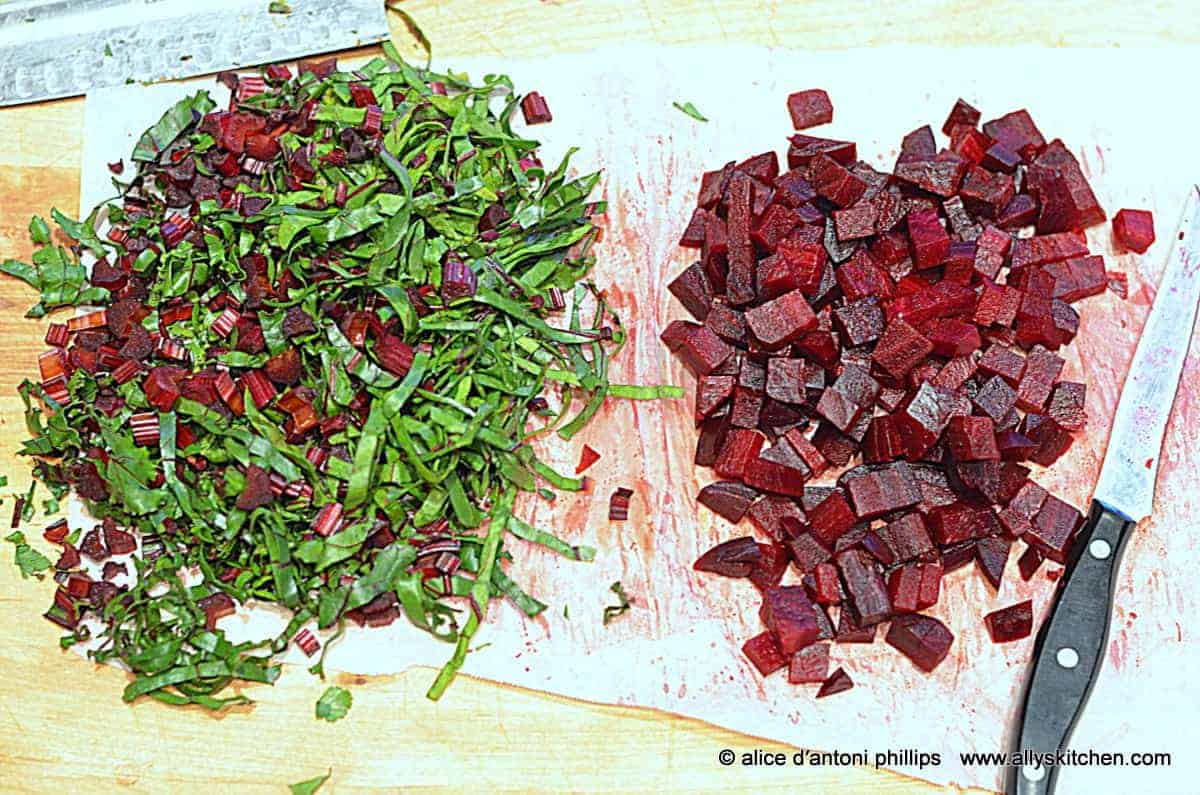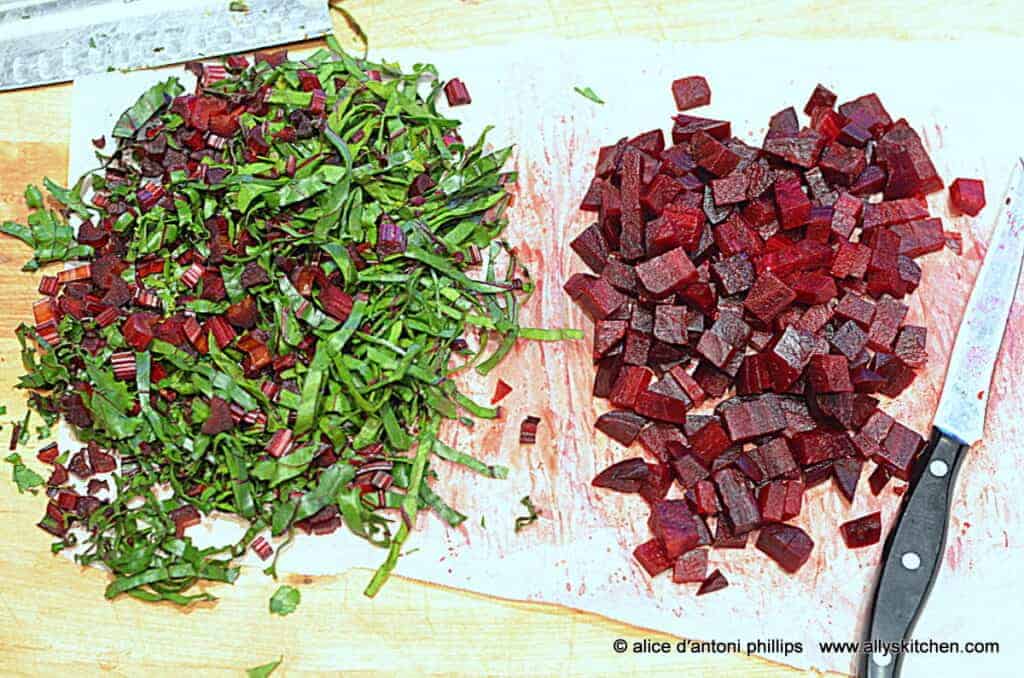 What you do:
In a small bowl combine the olive oil, balsamic glaze, salt, pepper and chili flakes and whisk together well. Set aside.
In another bowl, combine the beet cubes, beet greens/stems, mint, walnuts and sea salt. Drizzle on the dressing then toss & blend. Dollop one tablespoon at a time atop the salad and toss gently OR you can serve the greens then dollop the ricotta atop each individual serving~~either way, it be wwwweeeealllly good! Ready to serve!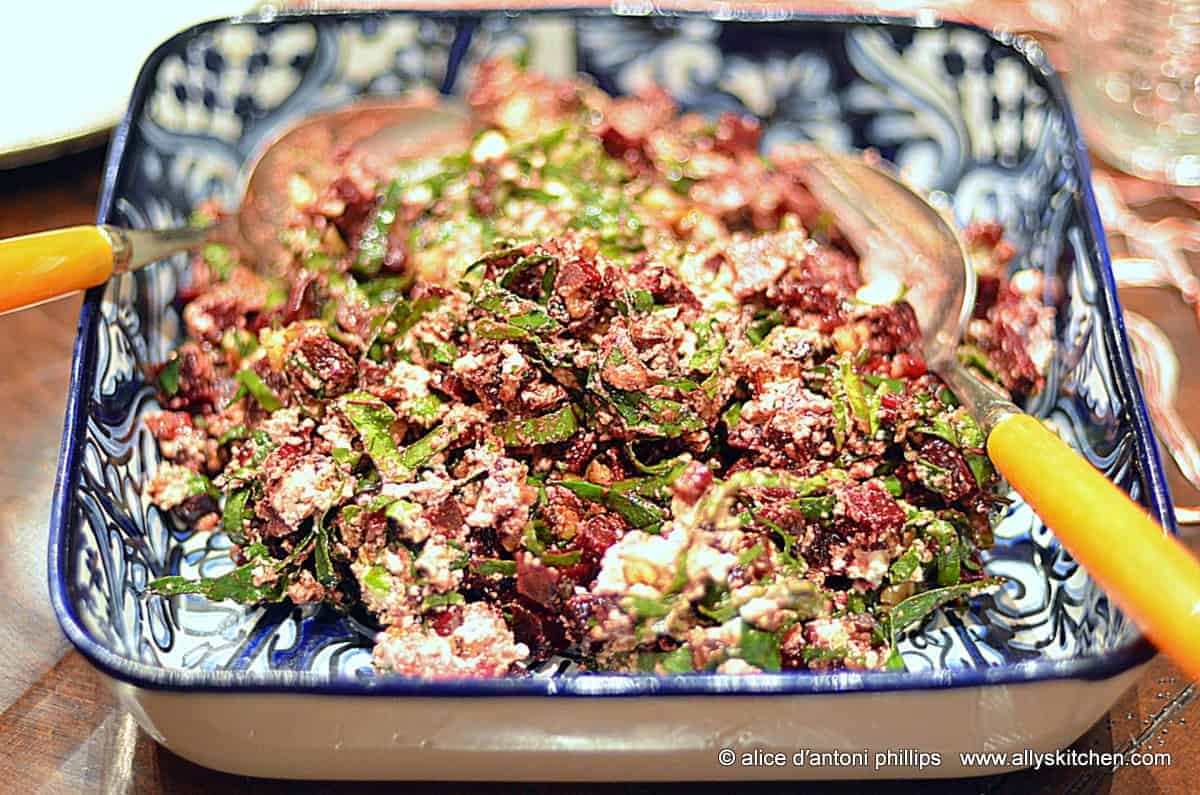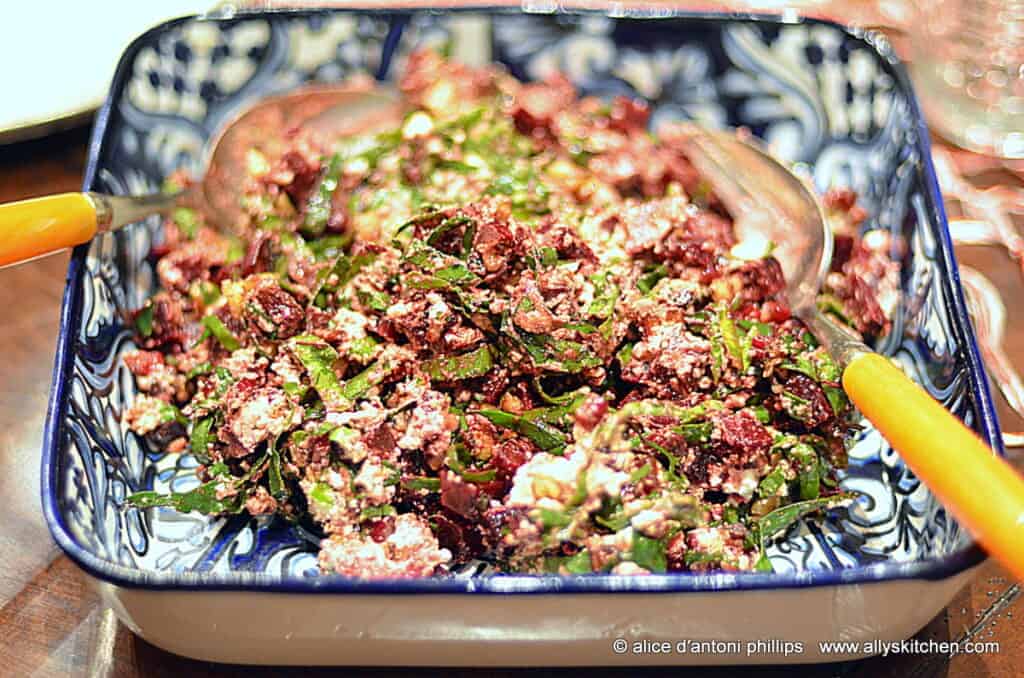 ©alice d'antoni phillips www.allyskitchen.com