There are just so many ways you can put new twists on your deviled eggs!  Since I've boiled up a big batch (14 to be exact), I decided to about 3-6 each differently.  One batch was done with jalapenos and bacon, so this one got the smokey slant with paprika and a flavor burst of finely chopped green onions.  I mean what's better than bacon and eggs with green onions and mayo!  That'd make a wicked good sandwich, too!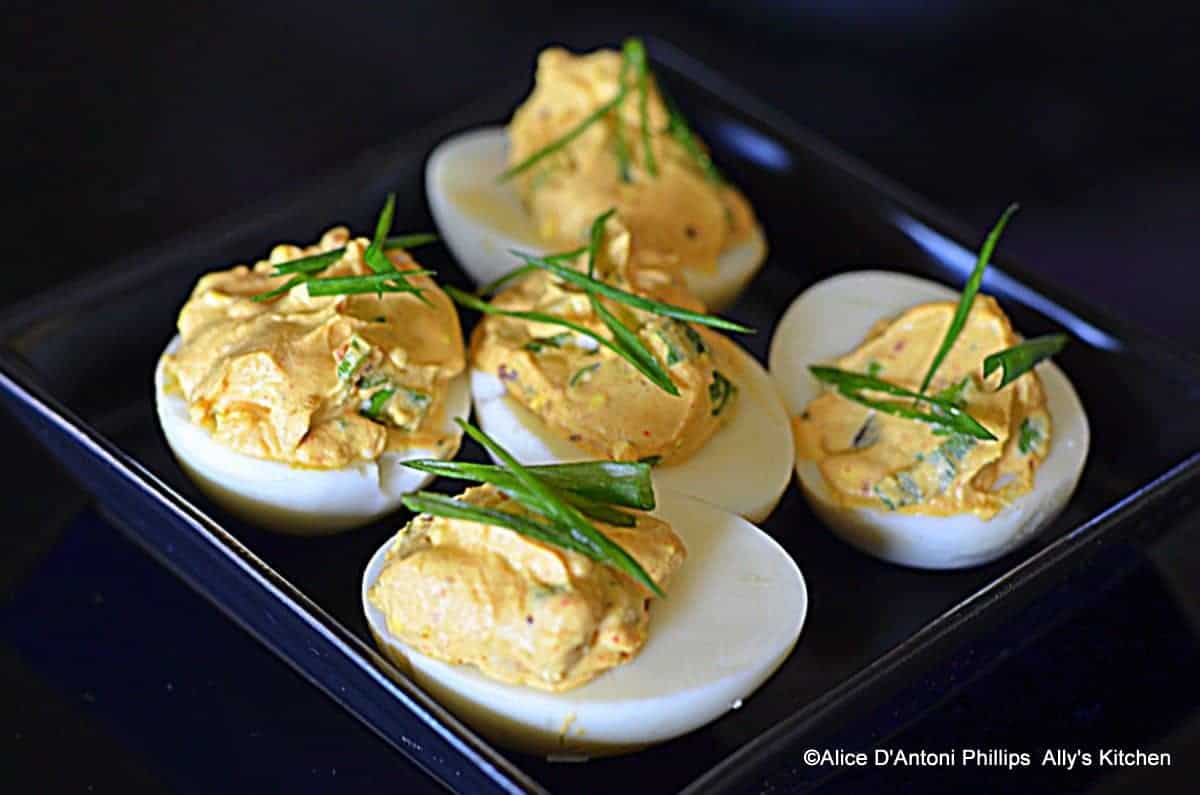 Makes: 6 (half eggs) 
What you need:
3 hardboiled eggs cut in half with yolks removed & placed in a small mixing bowl
3 tbl mayonnaise
2 tbl sour cream
4 tbl bacon crumbles
1 diced green onion with tops
½ tsp smoked paprika
½ tsp sea salt
½ tsp coarse ground pepper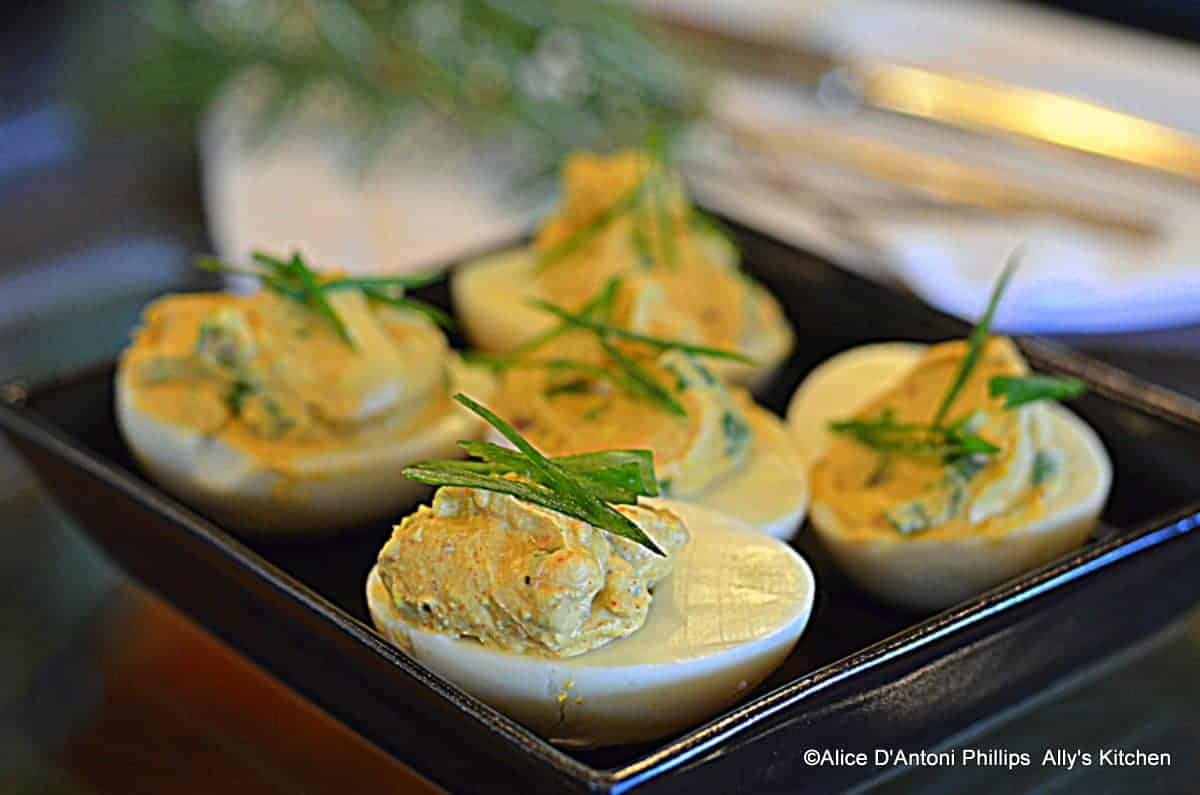 What you do:
Set egg white shells aside. In a small mixing bowl, put the yolks and crumble with a fork.  Add the mayonnaise, sour cream, bacon crumbles, green onion, paprika, salt and pepper and blend well.
Put equal amounts of mixture in the egg shells.  Garnish with green onion chiffonade slices.