Herb Fruit & Lime Chicken Salad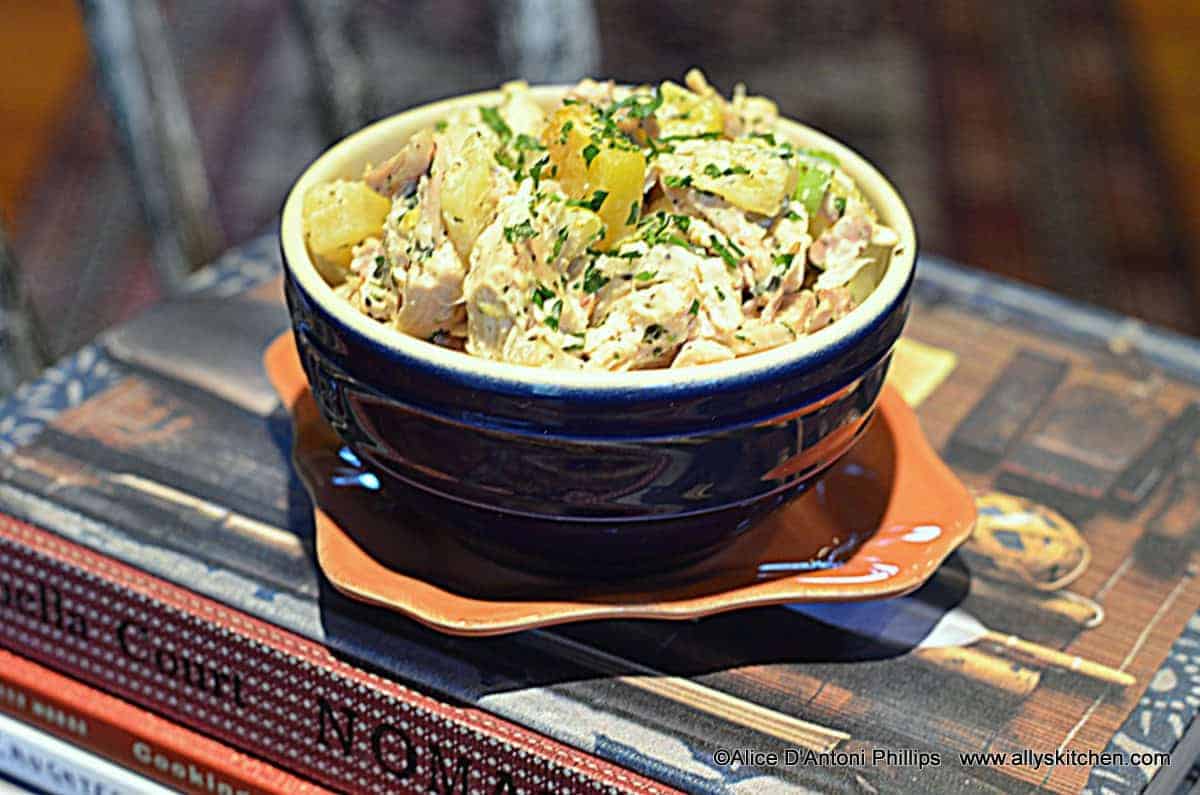 I just can't say enough about the value of a rotisserie chicken from a grocery store deli, Costco, Sam's Club or any other place you might pick one up!  For a small family of four, it can sometimes be two maybe three meals, however, for a couple of folks, like Ben and me, it can easily be re-fashioned into easily three and sometimes up to five meals!  Nothing goes to waste!  The carcass is boiled with an onion, rib of celery, some carrots, and the best chicken broth ever is created.  Then there's all the additional meat that falls off the bone that can be used in soups, stews, or a chicken pot pie!
This particular rotisserie chicken resulted in three really great dishes~~first of all, there was carved chicken with sides, then the creation of this great chicken salad, which was two days of lunch and snacks, then I ended up with 2 quarts of great chicken broth, which I can just add some wide egg noodles to and have a great soup!  A chicken in every pot~~hummm, makes perfect sense to me!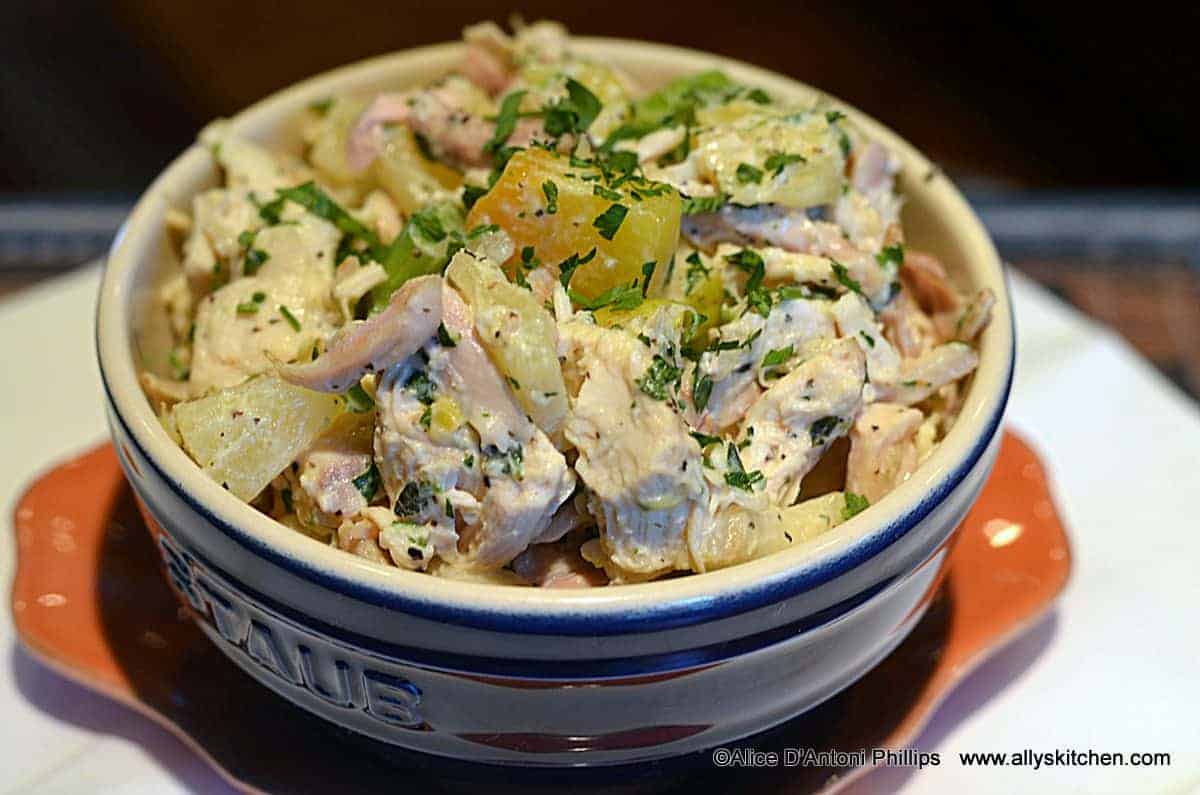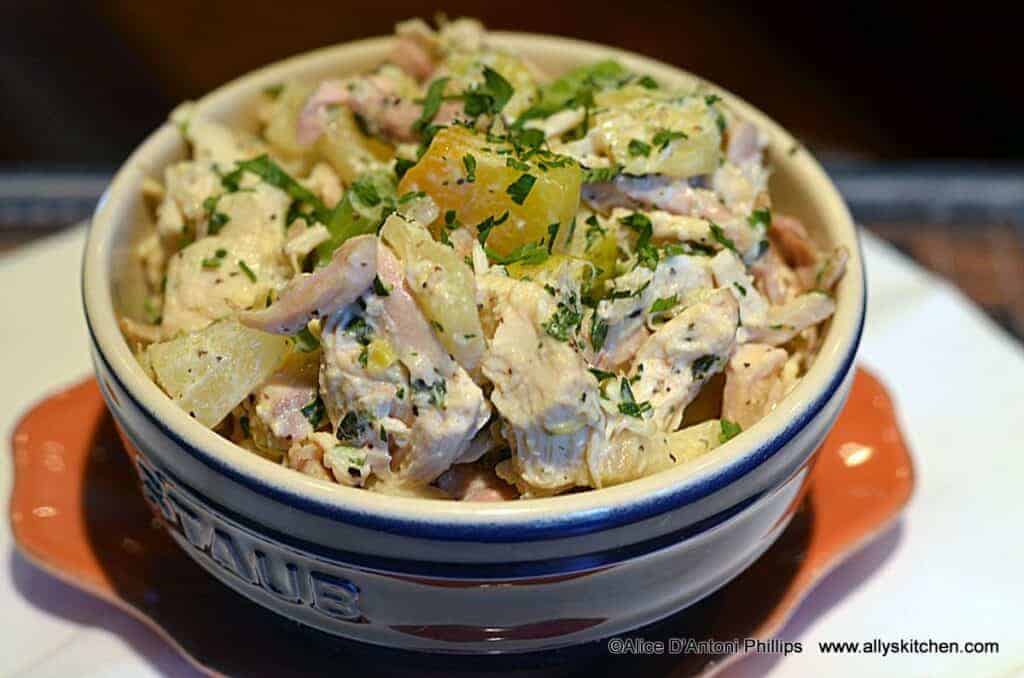 Serves: 4
What you need:
3 cups chopped chicken from store-bought rotisserie chicken
3 ribs of sliced celery
2 tbl fresh lemon thyme
4 tbl chopped Italian parsley
1 tbl chopped chives
1 cup drained DOLE Tropical Fruit
1 tsp sea salt
1 tsp fresh ground pepepr
1/4 cup mayonnaise
1 lime (juice and zest)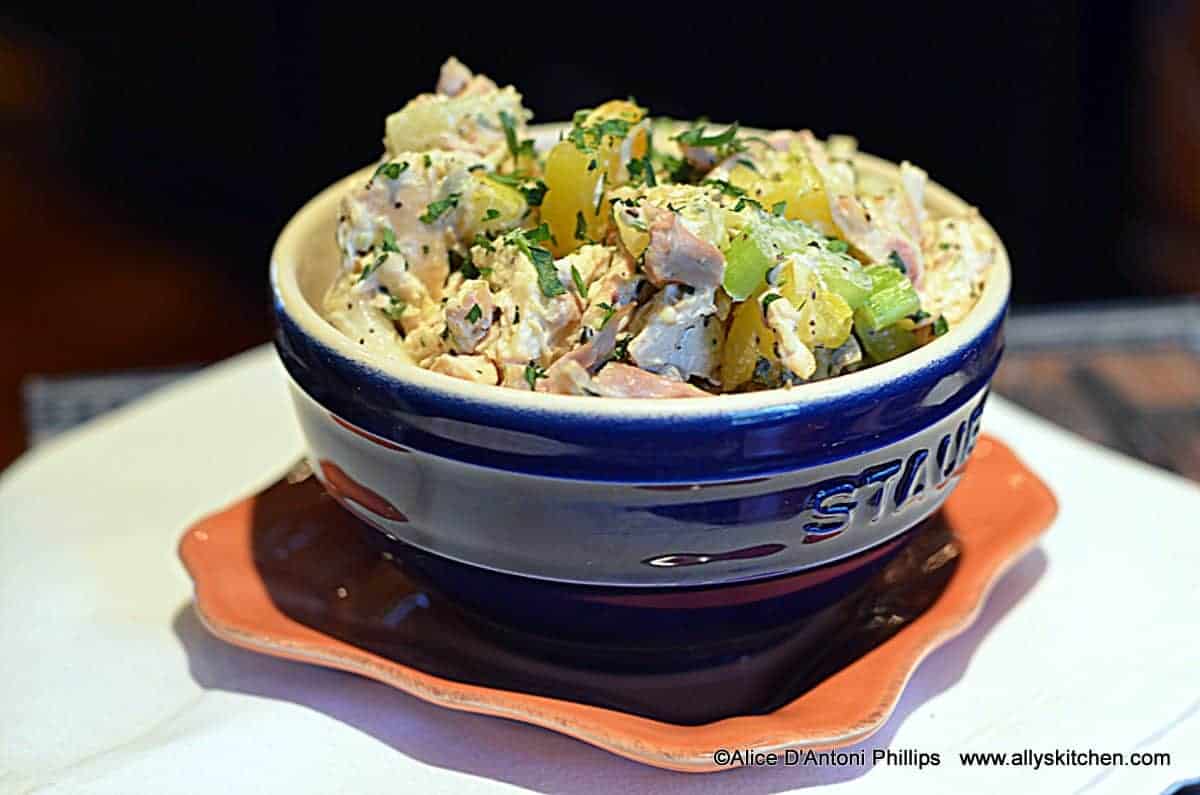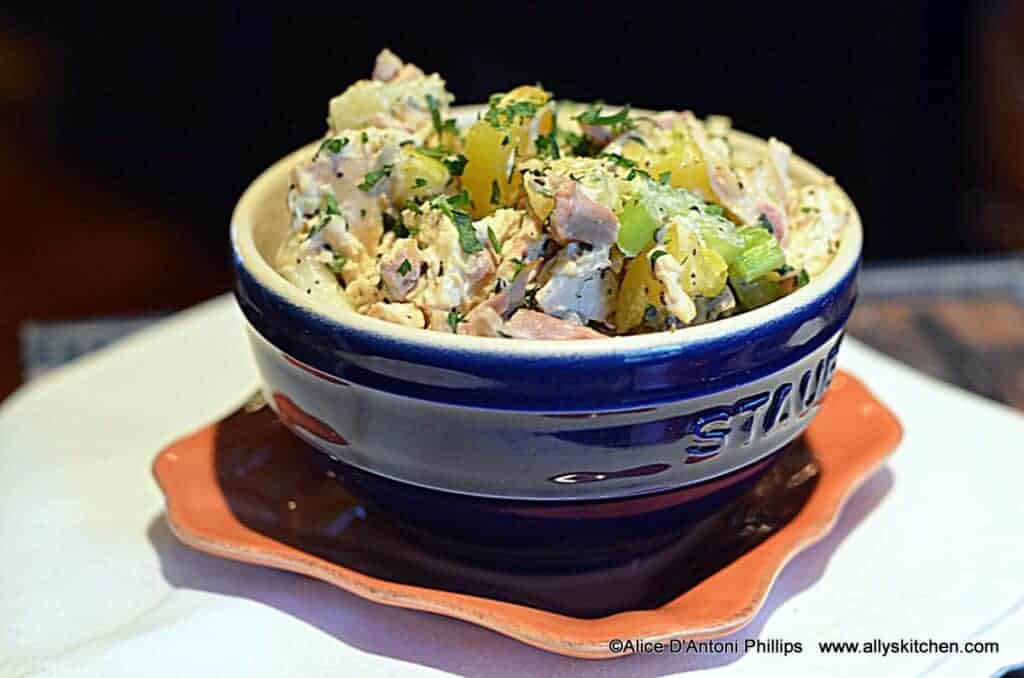 What you do:
Put the chicken in a large mixing bowl.  Add one ingredient at a time , celery, thyme, parsley, chives, fruit, salt, pepper, mayonnaise and lime juice/zest, and toss into the chicken blending well. Refrigerate about 3 hours prior to serving.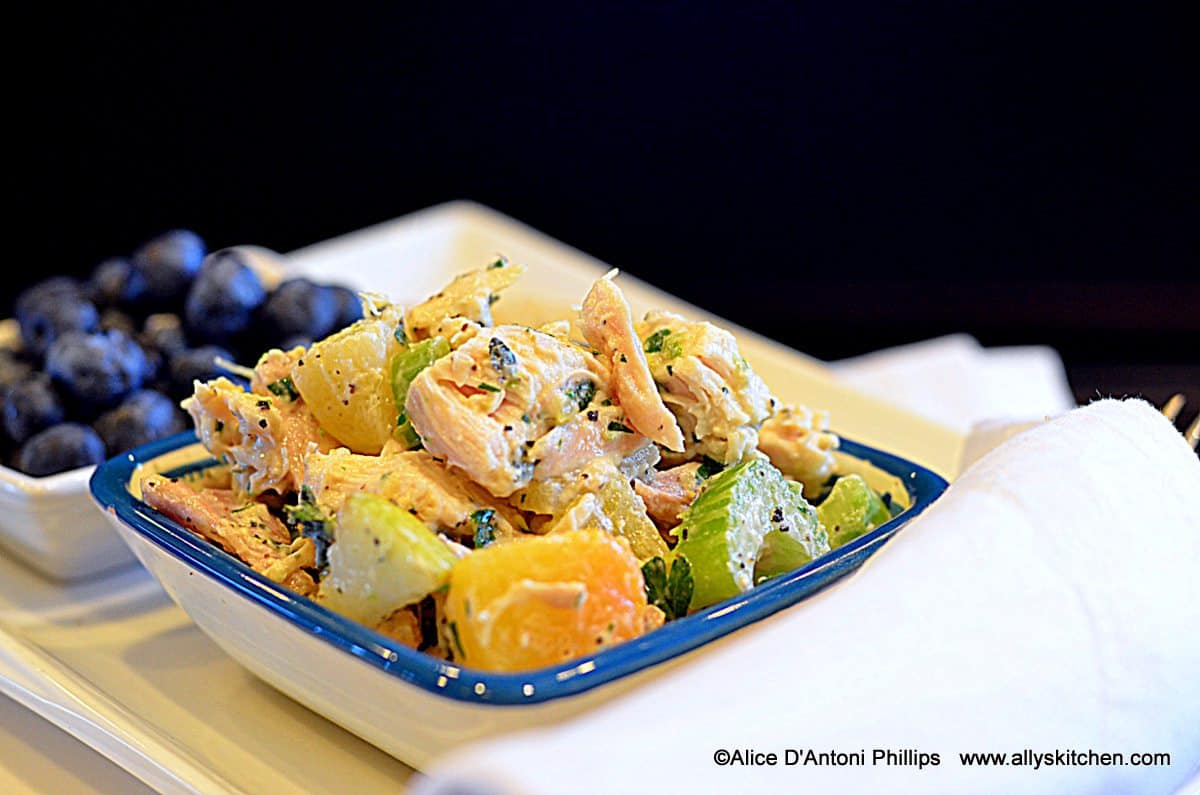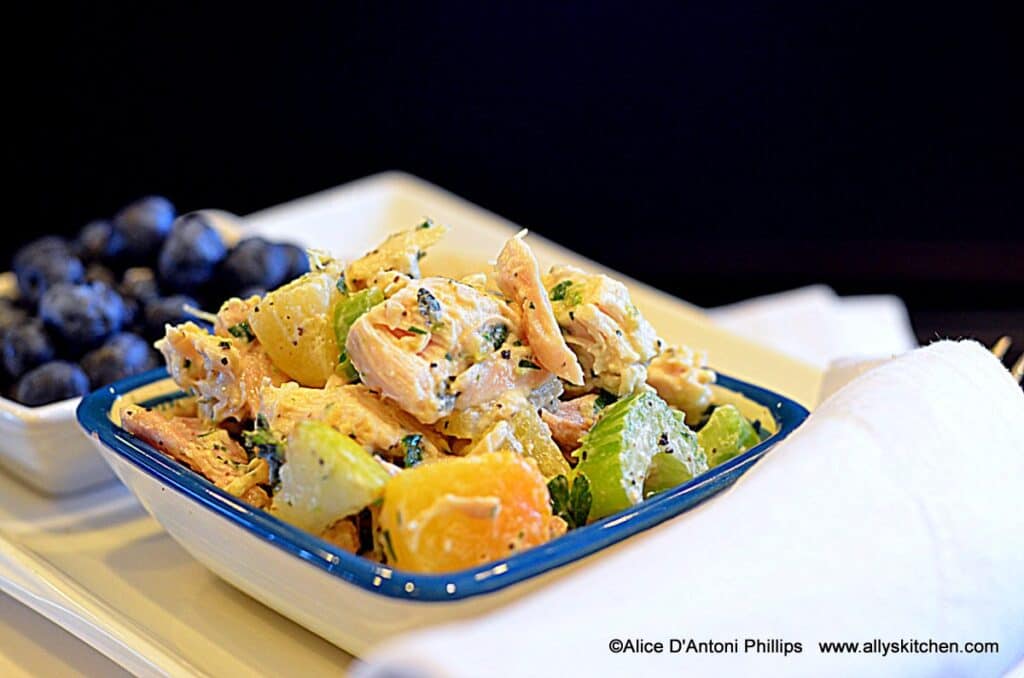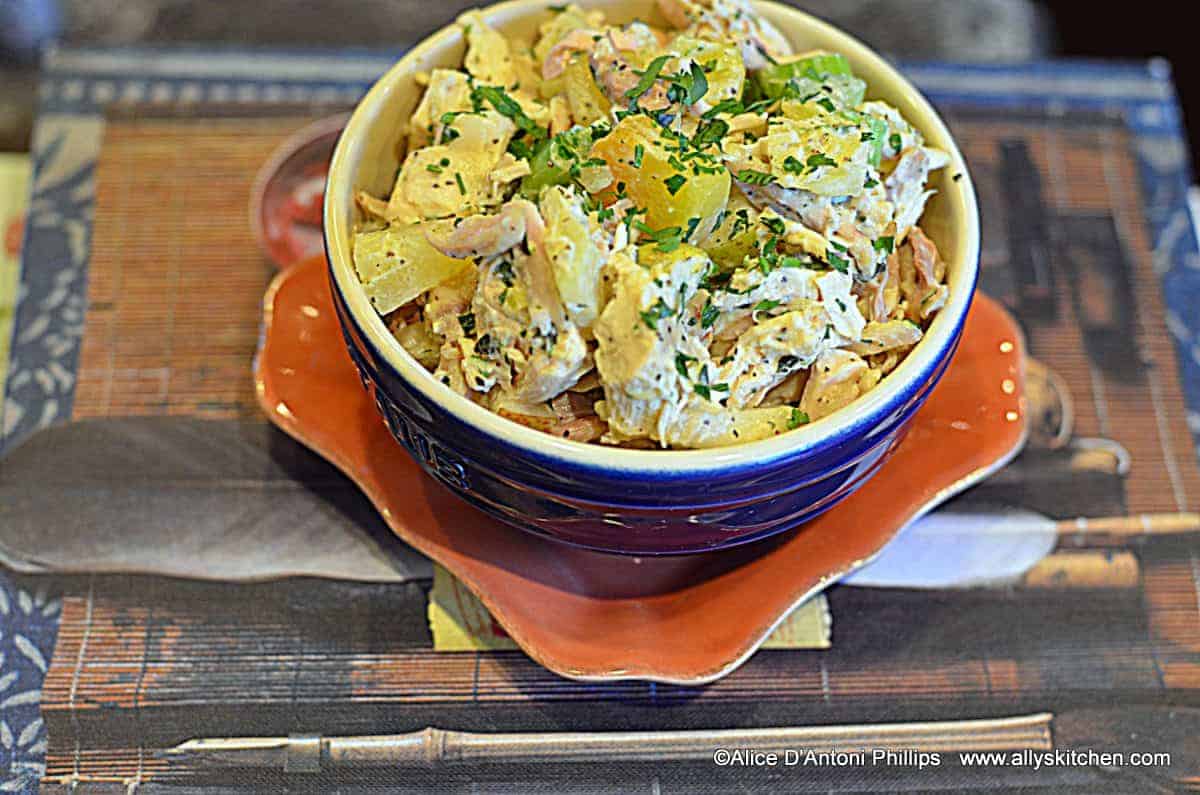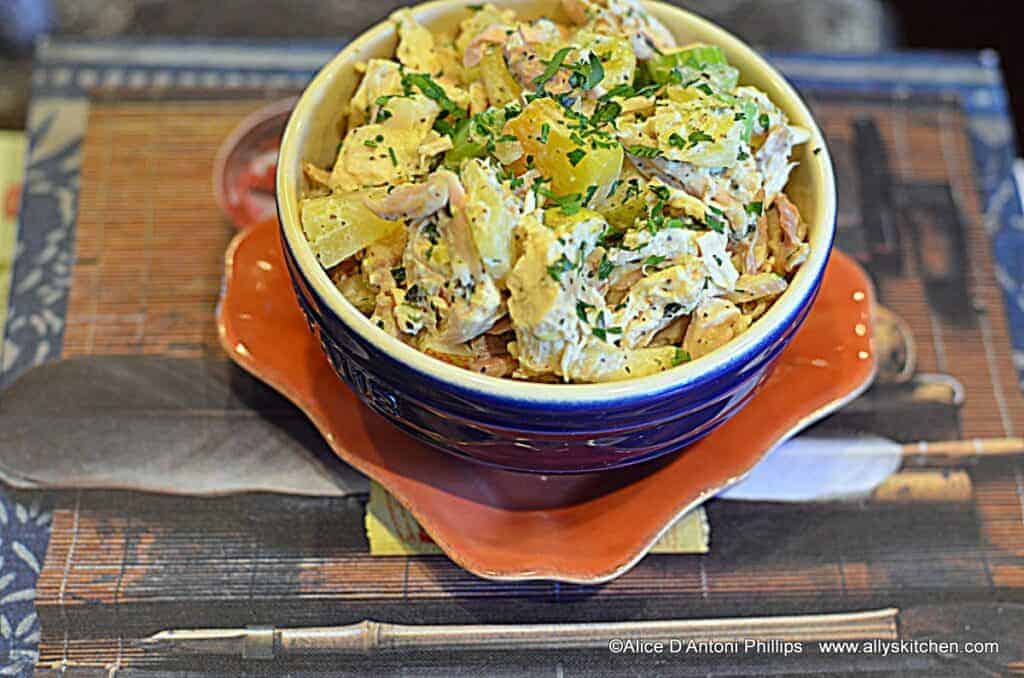 ©Alice D'Antoni Phillips www.allyskitchen.com