Raisin Almond Cookie Puffs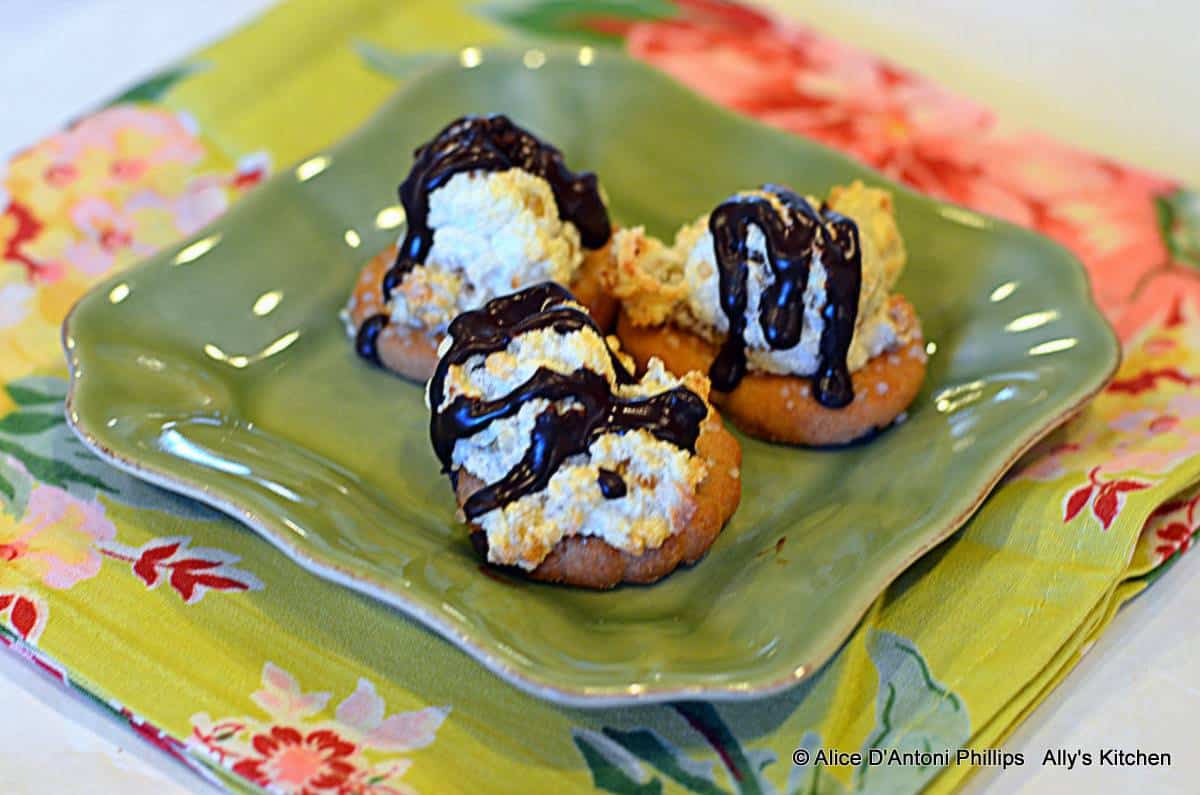 These cookies are pretty to look at.  These cookies are easy to make.  These cookie keep well for a few days or freeze well in an air-tight container.  These cookies go perfectly well with a cup of coffee or tea or a big ol' glass of frosty cold milk!  Let's see…what else?  Leave your comment, let me know, and I'll add to 'These cookies…"!  Raisin Almond Cookie Puffs~~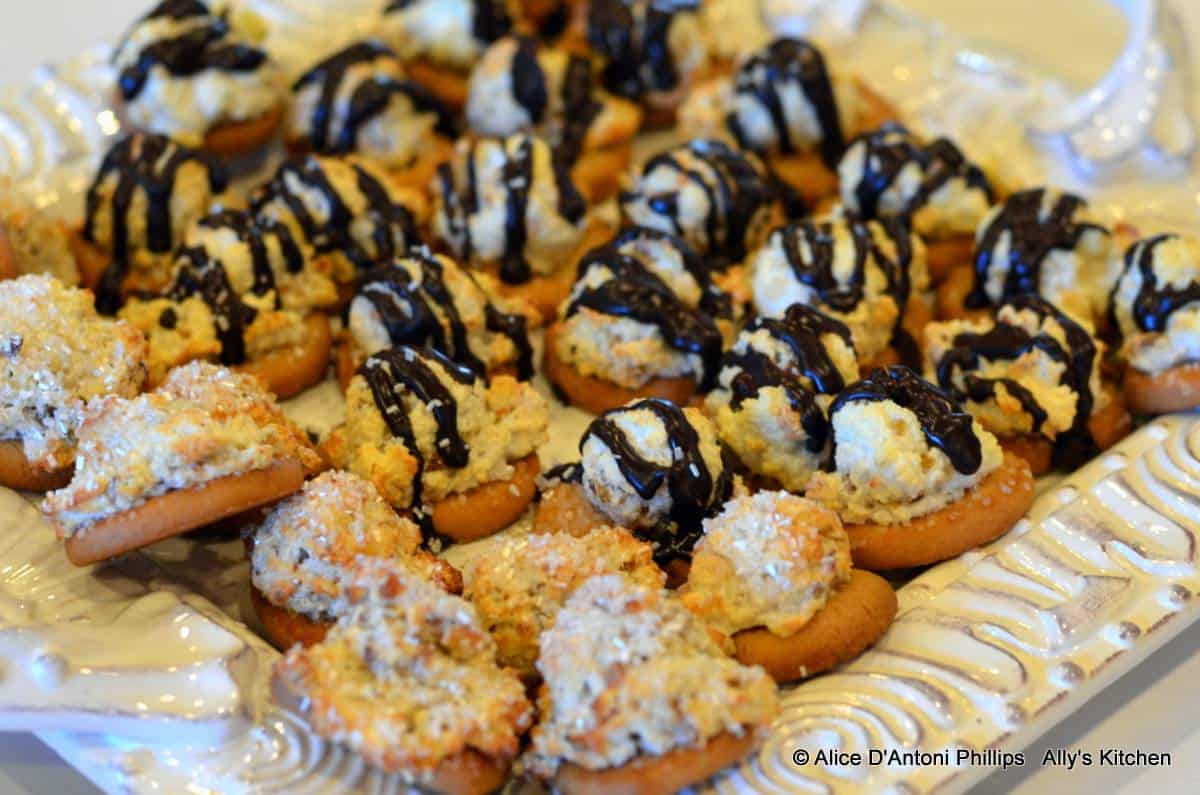 Preheat oven to 325
Makes:  About 3 dozen
What you need:
36 packaged butter cookies (assorted types)
1 cup golden raisins
1 cup sweet shredded coconut
1 cup sliced almonds
4 egg whites (room temperature)
Pinch of salt
¼ tsp cream of tartar
4 tbl shimmering cookie decorative sugar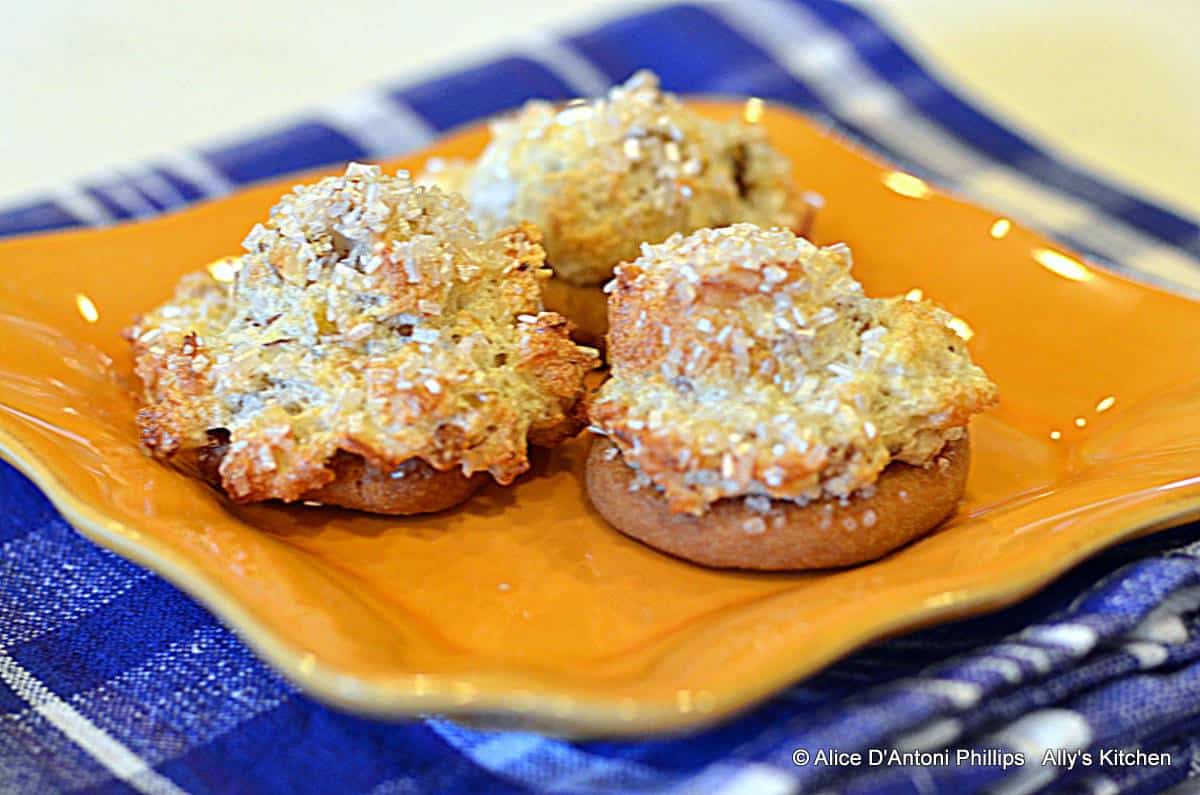 What you do:
On a parchment paper lined cookie sheet, place butter cookies about 1-2" apart.  Set aside.
Combine the raisins, coconut and sliced almonds in a food processor and blend about 2-3 minutes or until finely chopped and incorporated.  Makes about 2 to 2 ½ cups.  Set aside.
In a large mixing bowl, place egg whites, salt, and cream of tartar.  With a hand mixer starting on a medium speed begin whipping egg whites.  Increase speed to high and whip until stiff peaks form.
Immediately and gently fold in the finely chopped raisin/coconut/almond mixture.
With a small spring-form scoop that is about a heaping tablespoon plus (and that allows a release), dollop on top of each cookie.  Sprinkle on each some of the shimmering decorative sugar.  Bake in a preheated 325 oven for about 10 minutes or until the haystacks are light golden brown.
Remove and let cool.  Note:  These haystacks can also be drizzled with a chocolate ganache!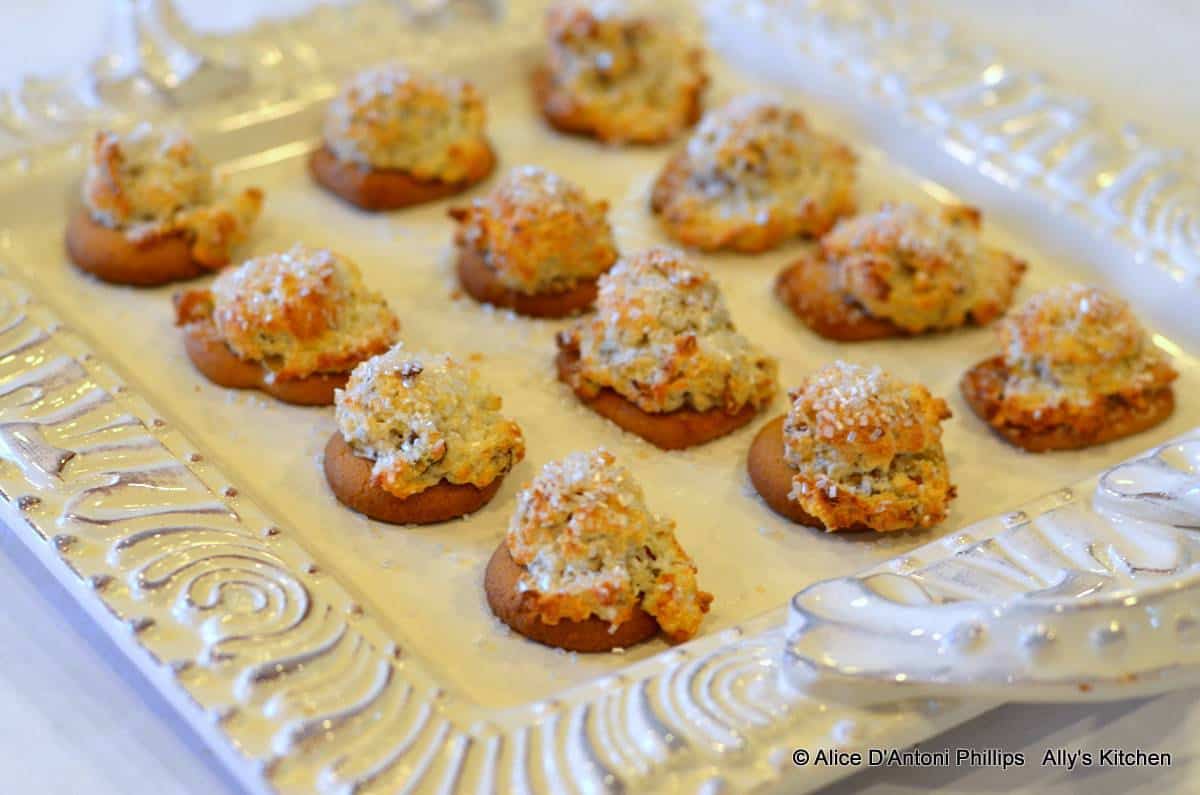 ©Alice D'Antoni Phillips   Ally's Kitchen