Deviled eggs are always a great snack or side dish for holiday meals.  Seems that's the main time that I think of these petite treats, and they're usually on my Easter dinner table~~the egg mood time!  While the standard recipes for deviled eggs works, finding ways to change them up, add new ingredients, and create more eggilicious delights is part of the fun of cooking.  I had so many ideas for deviled eggs that I ended up making way too many, but they keep for a few days and are healthy snacks that are at our fingertips, so win win!  These 'Spicy Jalapeno Bacon Deviled Eggs' will bite back when you bite 'em!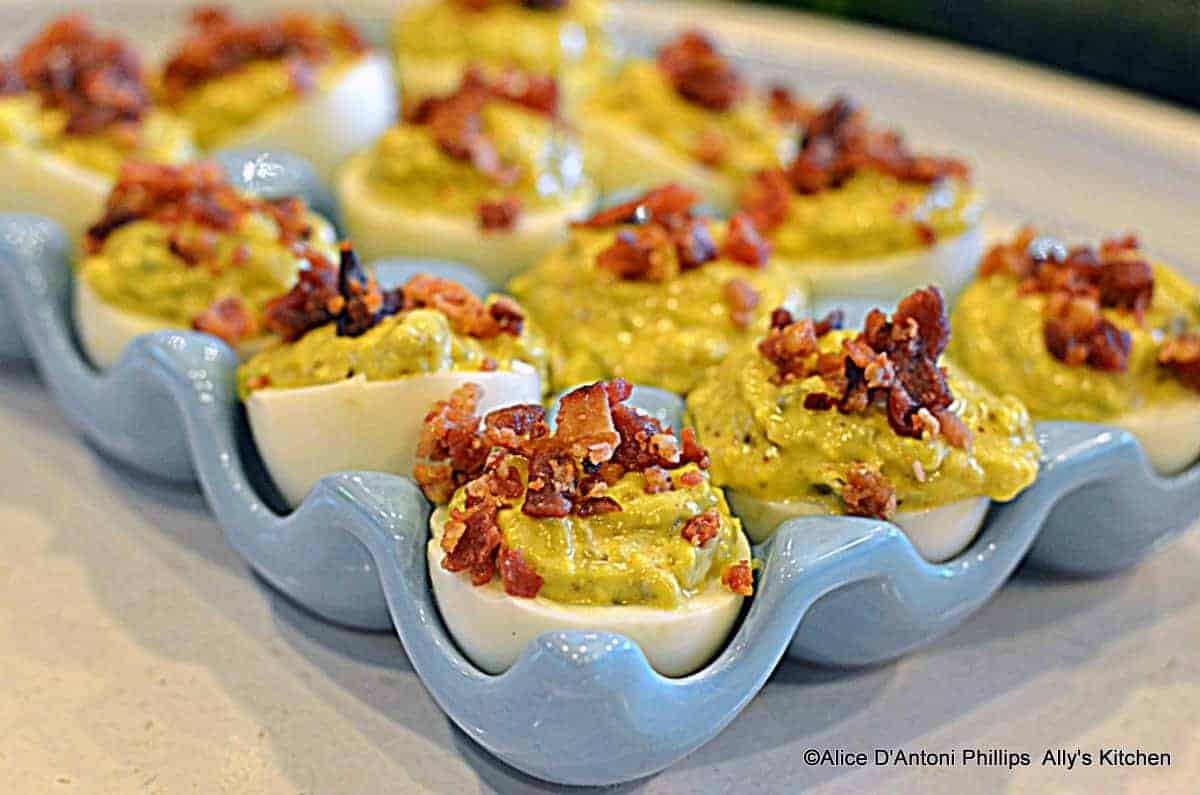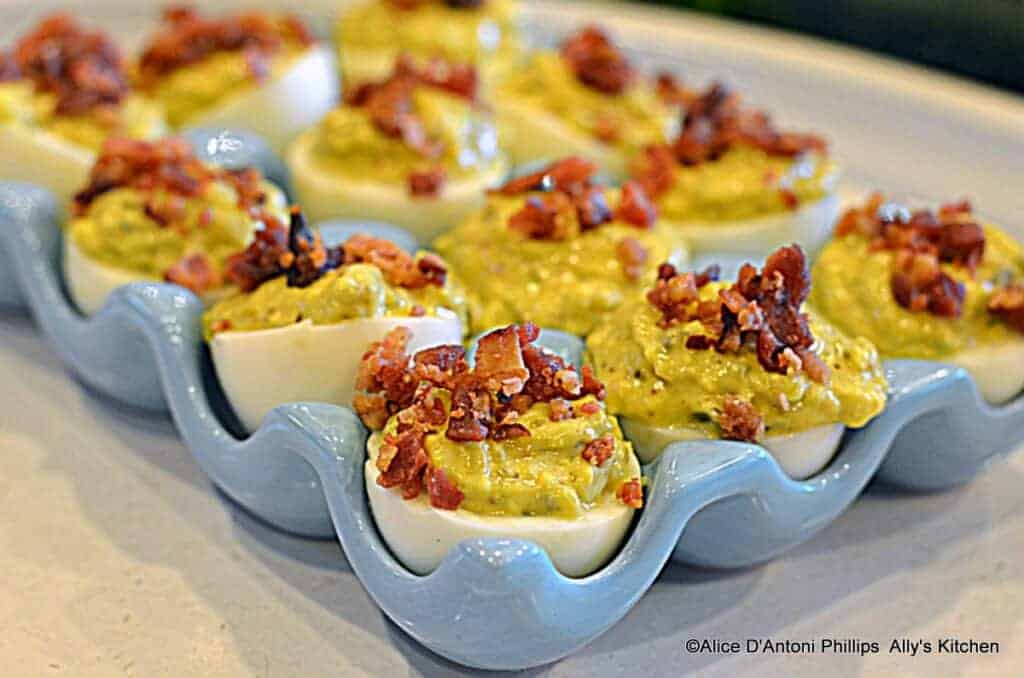 Makes:  12 (half) eggs
What you need:
6 boiled eggs cut in half, yolks removed and placed in a bowl
¼ cup sweet pickle relish
3 tbl mayonnaise
½ tsp mustard
¼ tsp red chili flakes
1 tbl minced jalapeno pepper (seeds removed)
½ tsp sea salt
1 tsp coarse ground pepper
2 tbl crumbled bacon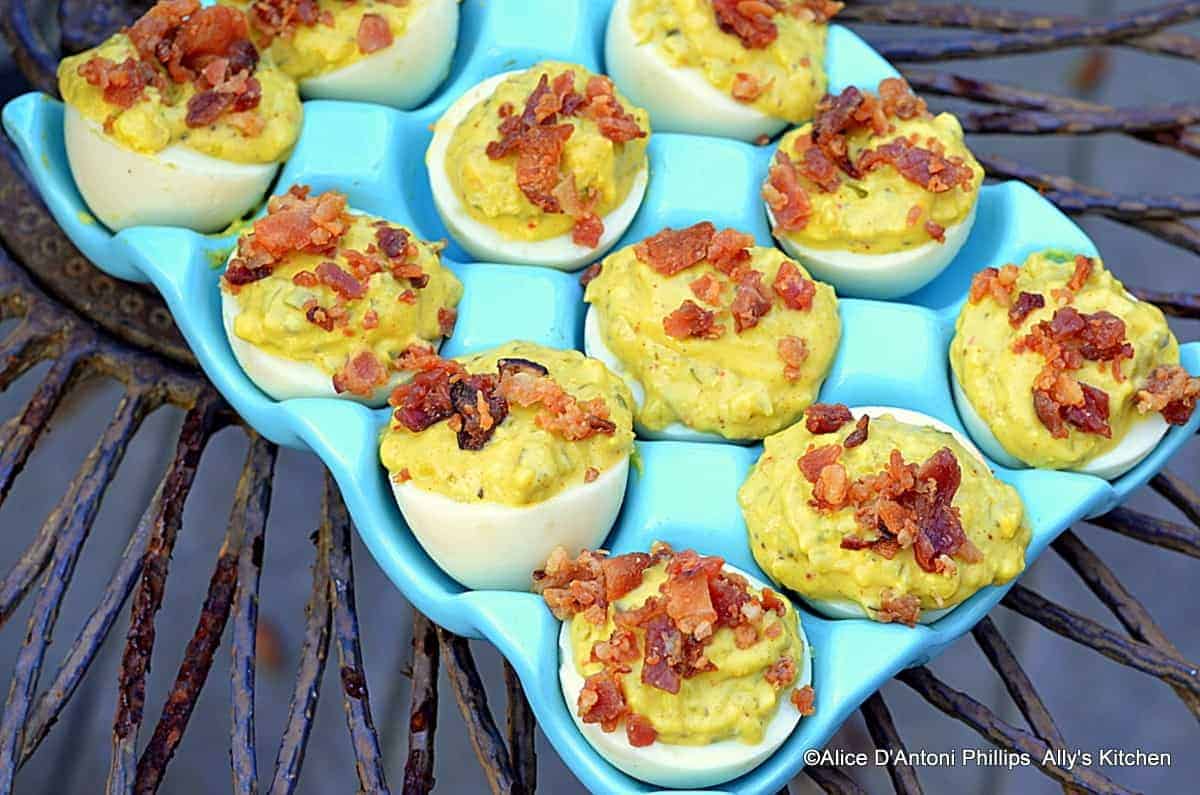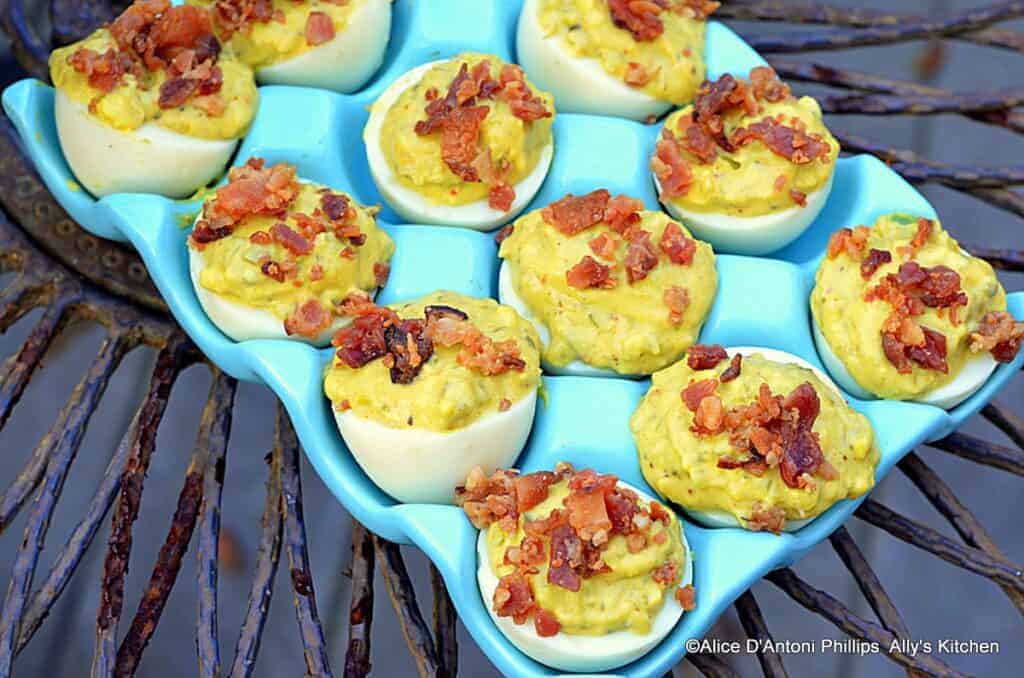 What you do:
In a mixing bowl using a fork, break up the egg yolks.  Add the pickle relish, mayonnaise, mustard, chili flakes, jalapeno, salt and pepper and blend into a paste-like mixture.    Scoop equal amounts into the eggs.  Top with crumbled bacon.  Refrigerate a few hours before serving.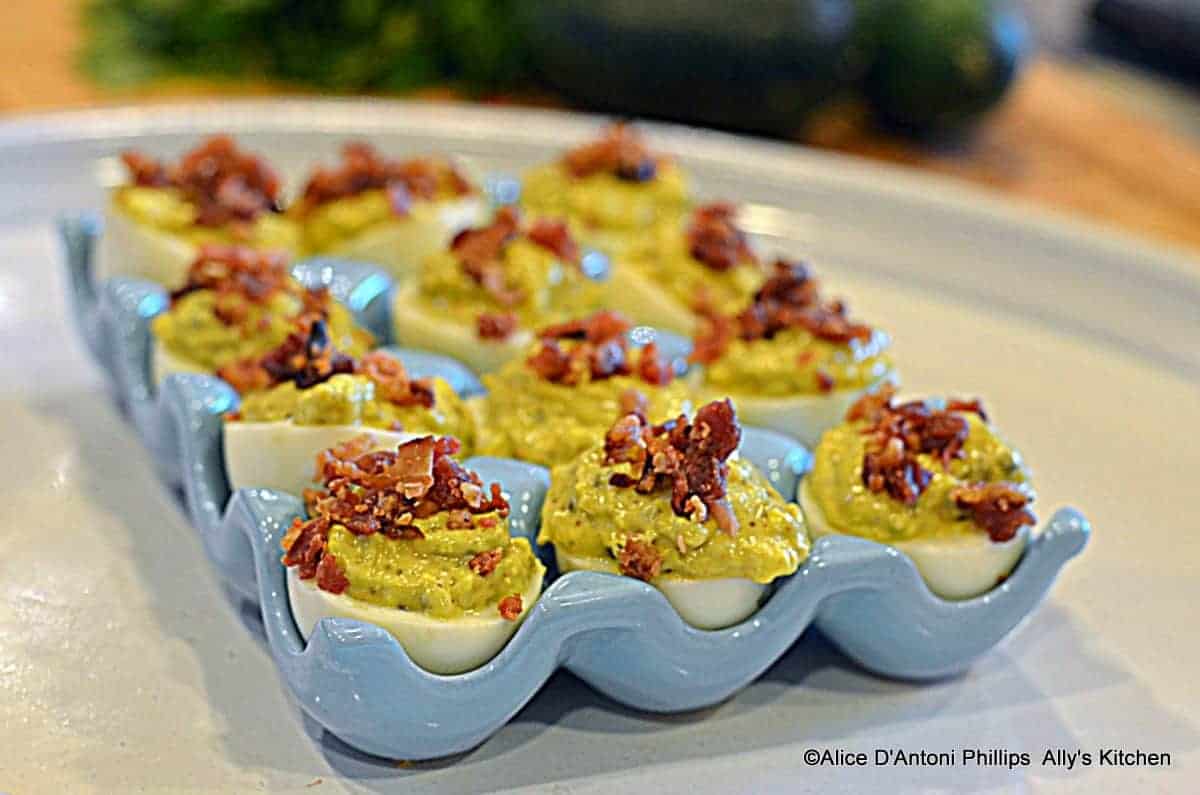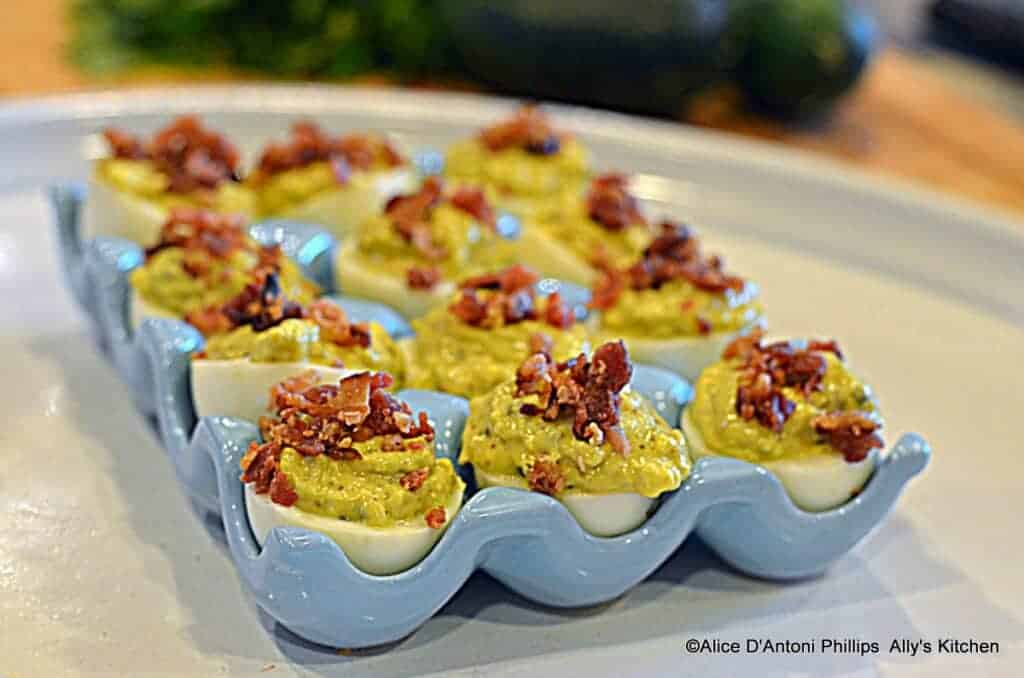 ©Alice D'Antoni Phillips   Ally's Kitchen