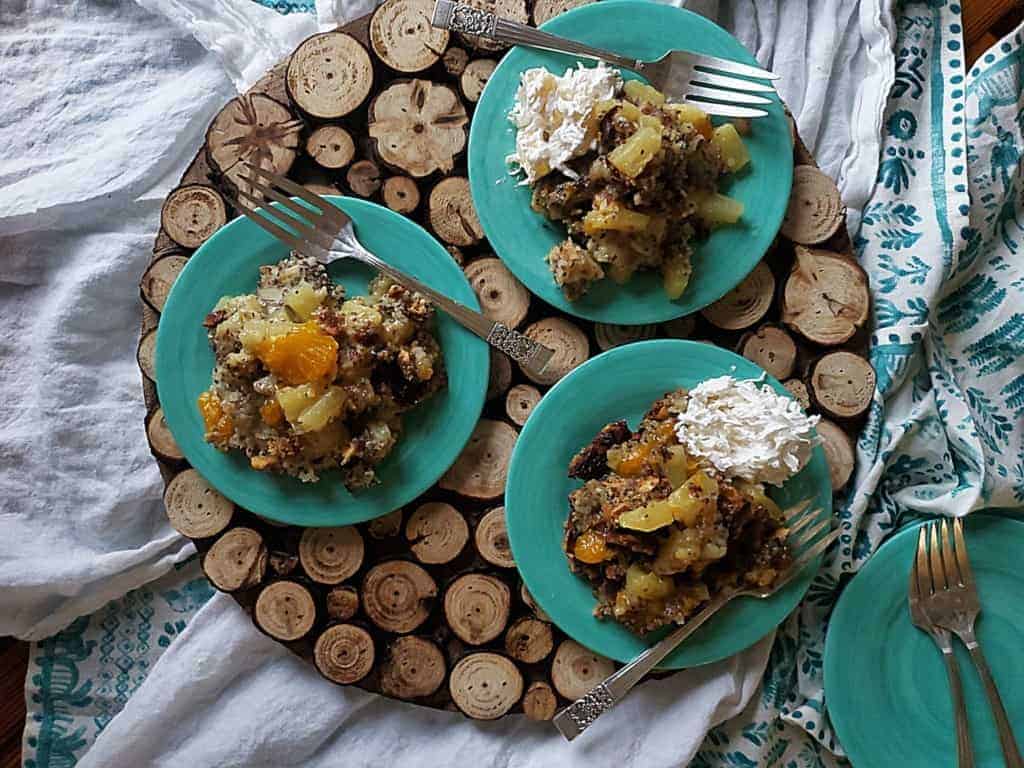 Are you looking for a "crack' dump cake? As in, it's hard to stop eating! Then you're at the right recipe for this mandarin pineapple dump cake!
Mandarin Pineapple Dump Cake
Are you a cake lover who loves trying hands on different flavors of cake? Well, if you have an affirmative answer to this question, then this article will feature one of the best kinds of cake, which is very wholesome and makes the use of different flavors. This flavor is none other than the Mandarin vintage no bake pie.
How to bake a Mandarin cake
The cake is infused with a tropical flavor. This flavor is further enhanced with melted butter which is melted to give a warming effect to the cake. There are probably two options to make this cake. You can either buy a cake mix from the online websites and at the same time, you can mix these ingredients to bake your customized cake. This article tries to summarise the best characteristics of these pineapple tidbit brown sugar walnut upside down cake so that they promise a very delicious taste each time you bake them.
Easy Mandarin pineapple dump cake
The cake is baked and is subjected to a very tender temperature. At the same time, they make use of different types of jellies. These tender fruits and jellies when baked at a tender temperature give a very scrumptious taste to the tastebuds. The cake makes use of chia seeds and sweetening sugars. These are blended with the cake mix.
Dump cake recipes in the oven
For the moms of the little ones who are picky eaters, these fresh cranberry mandarin nut salad can be the best option to try out. All you need is to have loads of pineapple and your cake will be ready in a healthy manner. The cake is super easy to bake. All that you require is an oven that is preheated at a pre-defined temperature.
Cherry pineapple dump cake
Once that is done, you need to add to the baking mould, the mixture of the plum cake wherein you add wheat flour, pineapple, jelly, chia seeds, loads and loads of dry fruits, jellies, and powdered sugar. Once the mixture is ready, just add the same to the baking tray. Once done, heat it and bake it, and there comes your delicious cake.
Orange and pineapple dump cake flavours
You would be pleased with this pineapple tidbit salmon salad if you want to have a delicious and super simple dessert filled with tropical flavor. Dump cakes are my dessert suggestion if I want to make for a crowd and do not want to bake a lot of time. This friendly potluck template matches the sweet mandarin oranges with the sweet crushed pineapple in heaven. Obviously, this is one of the most sought flavours.
Just in case you can't find them at your local grocer's, try Amazon! Dole Sunshine Fridge Packs come in four different fruits!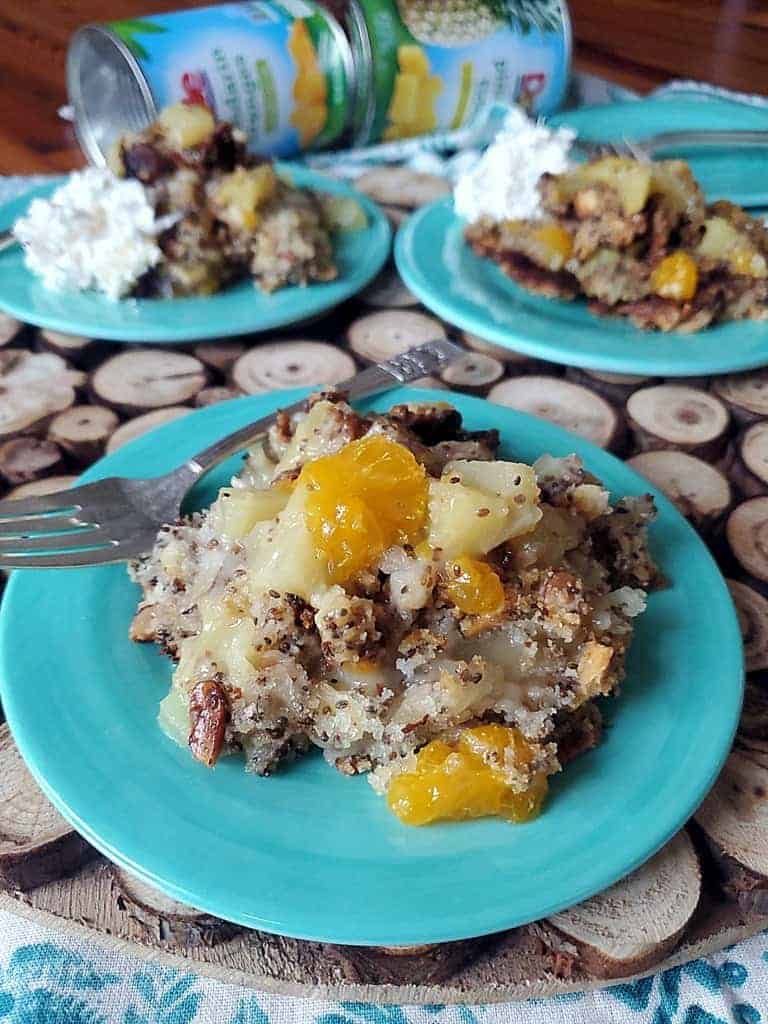 Yield: Makes One 11 x 17 baking dish
Mandarin Pineapple Dump Cake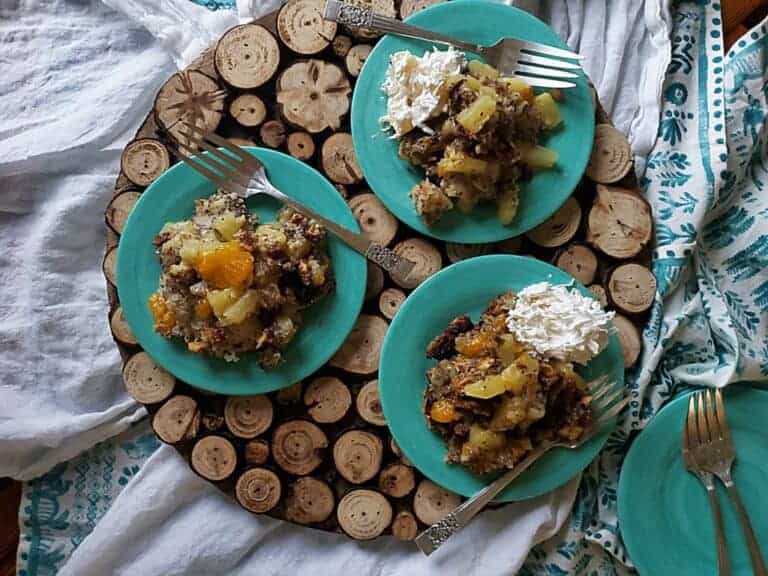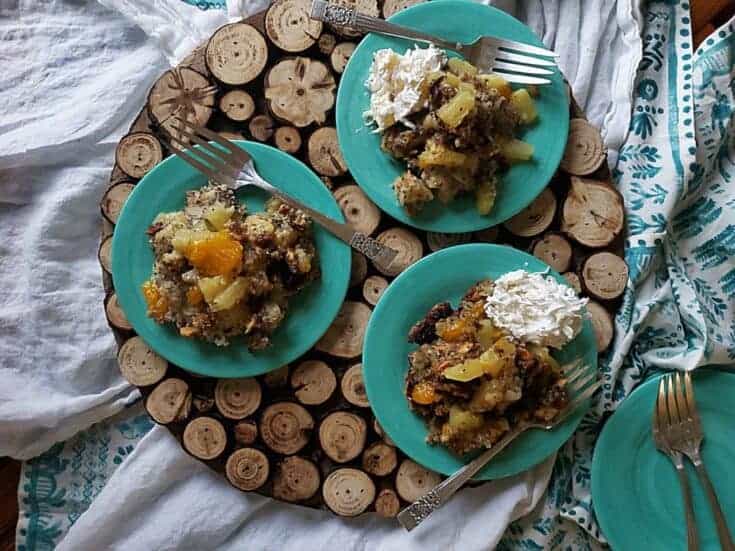 Are you looking for a "crack' dump cake? As in, it's hard to stop eating! Then you're at the right recipe for this mandarin pineapple dump cake!
Ingredients
Preheat 350
1 (15 oz.) can Dole Sunshine Mandarin Oranges
1 (20 oz.) can Dole Sunshine Pineapple Tidbits
1 (8 oz.) can Dole Sunshine Tidbits
1 (1.25 oz.) white cake mix, i.e., French Vanilla
½ cup chia seeds
1 cup almonds, sliced and roughly crushed
12 Tbl. butter, unsalted, chilled & cut into 16 slices
TOPPING (Optional)
1 (8 oz.) container Cool Whip
1 cup shredded coconut, unsweetened
1 (8 oz.) can Dole Sunshine Pineapple Tidbits, drained
Instructions
Grease the baking pan well.

Add the mandarin oranges and pineapple tidbits with juice to the baking pan.

In a mixing bowl, combine the cake mix, chia seeds and almonds. Blend well then spread over the fruit. Place the butter pieces on top.

Bake in a preheated 350 oven for 40 to 45 minutes or until the top is somewhat golden brown.

Meanwhile, in a medium mixing bowl, combine the cool whip, coconut and pineapple tidbits. Refrigerate until ready to serve atop individual servings of the dump cake.

When the cake is done, remove and cool just a few minutes, then scoop and serve.

If you want more browning on top, after the cake is done, turn to broil just for a couple of minutes. Watch closely!