pulled pork green chile chili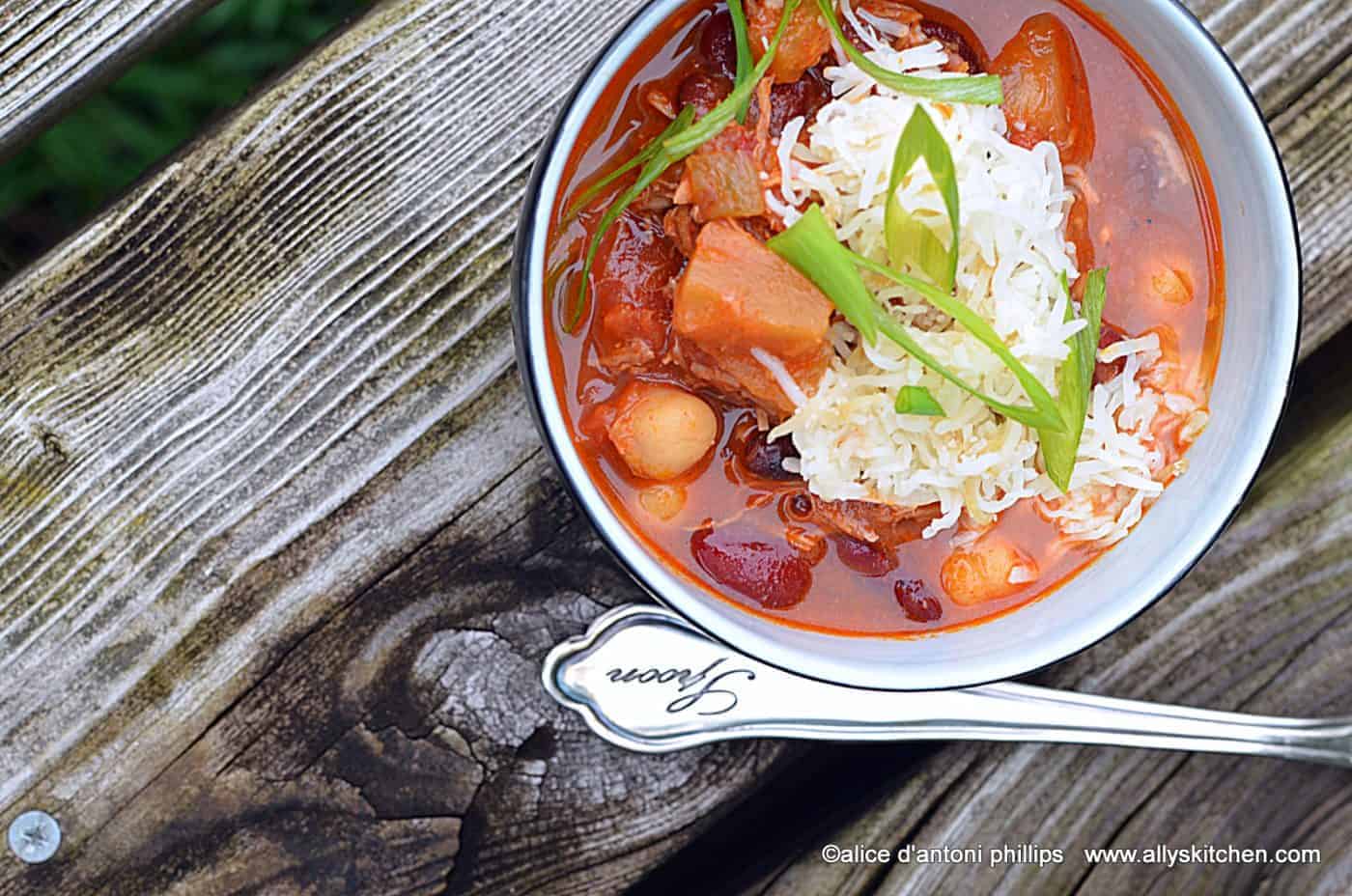 My foodie friend, Nancy, who's host of Empower Radio's 'The Dish' has a motto~~'cook once, eat twice'~~that's how this recipe came about.  I'd done a pork shoulder roast and had plenty of it to go from dinner to sandwiches and now to this chili.  That's the great thing about roasts~~buy one a good size then after you cook it, if it's all not eaten then you have endless possibilities for other dishes~~yes, total reinvention. So just put the leftover roasted meat in freezer bags, label them, and then when you're ready to re-invent, your meat awaits you!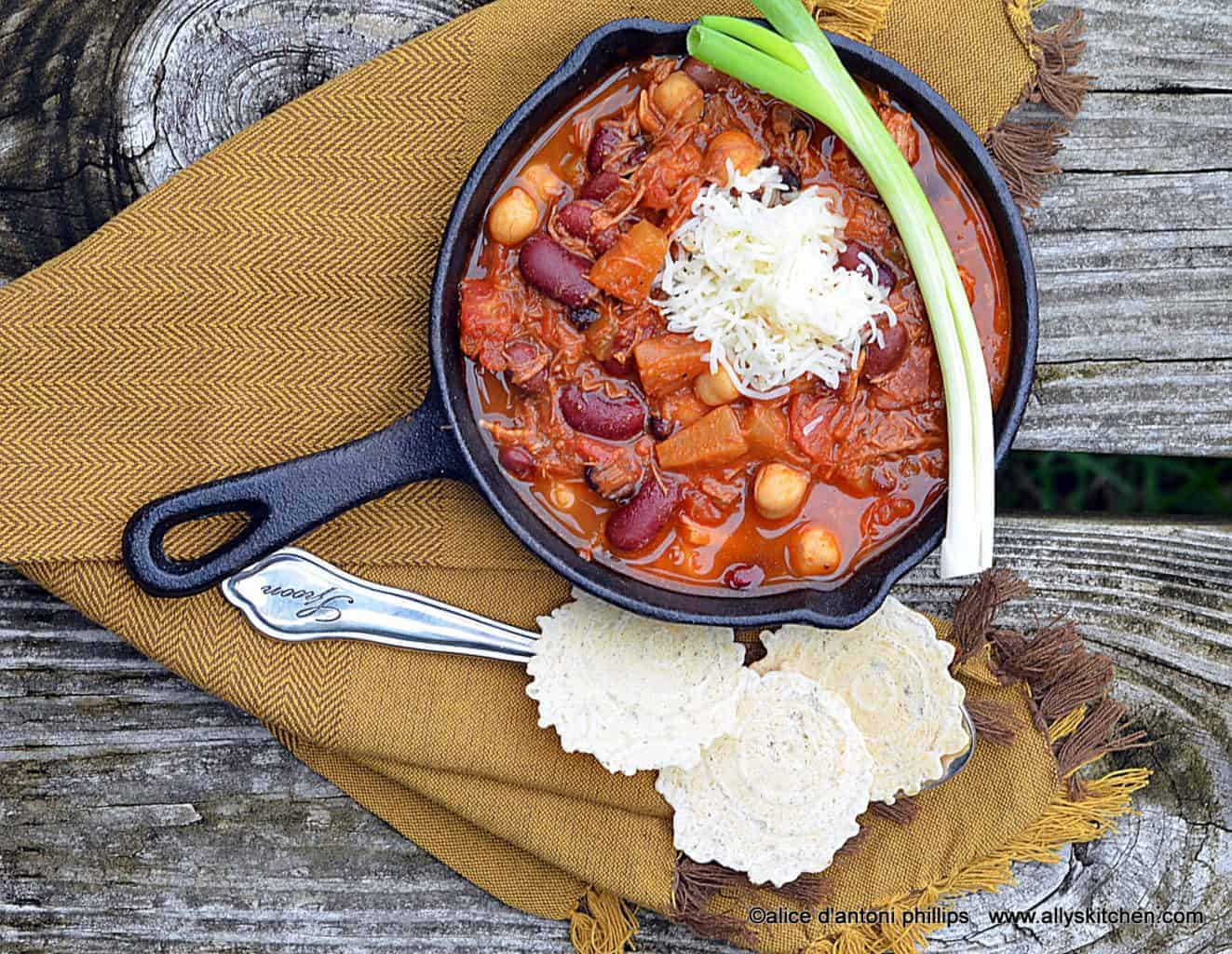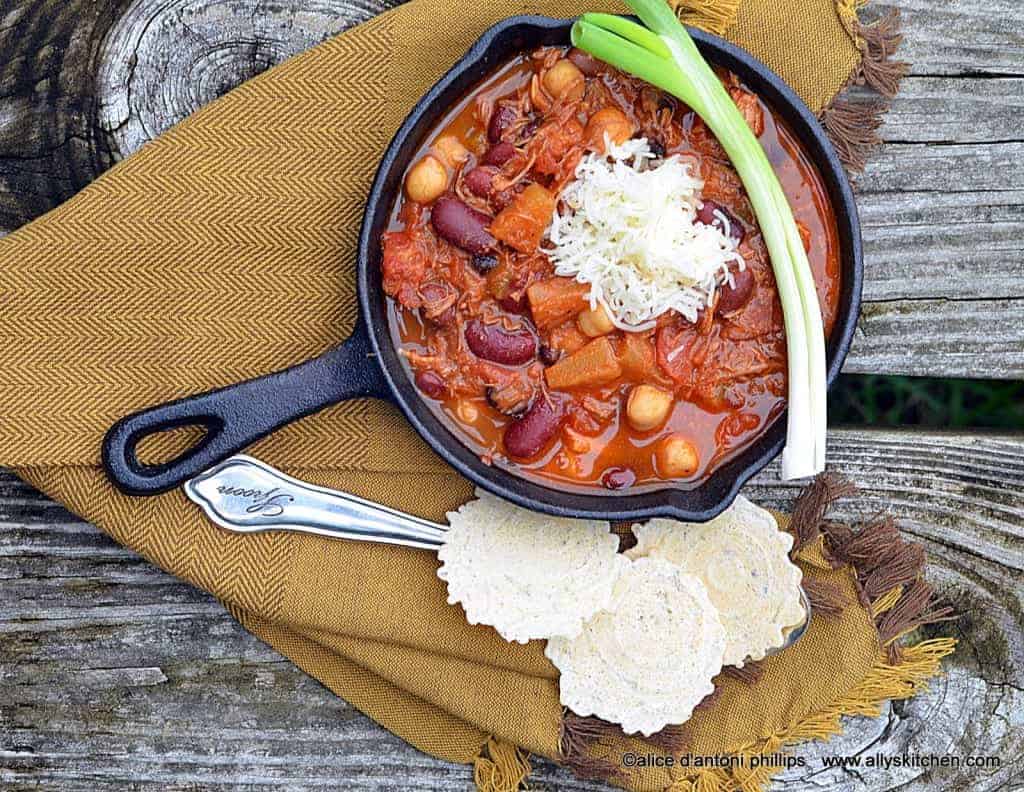 Serves: 8+
What you need:
1/4 cup olive oil
4 cups pulled pork, chopped  (you can buy pulled pork at your grocery store of if you have leftover a leftover pork then you're in business)
8 oz. green chiles, diced (mild)
3 tsp. ground cumin
1 tsp. hot smoked paprika
1 tsp. sweet paprika
1 tsp. onion powder
1 tsp. garlic granuales
1 tsp. coarse ground pepper
1 tsp. sea salt
2 cans (14.5 oz/each) tomatoes, diced
1/2 cup Dole pineapple pieces with juices
1 (26 oz.) box DOLE Tomato Vegetable Soup
2 cups chicken broth
3 (14.5/each) beans, drained~~your choice (I used garbanzo, dark red kidney and tri-blen beans)
1/2 cup pepperoni, diced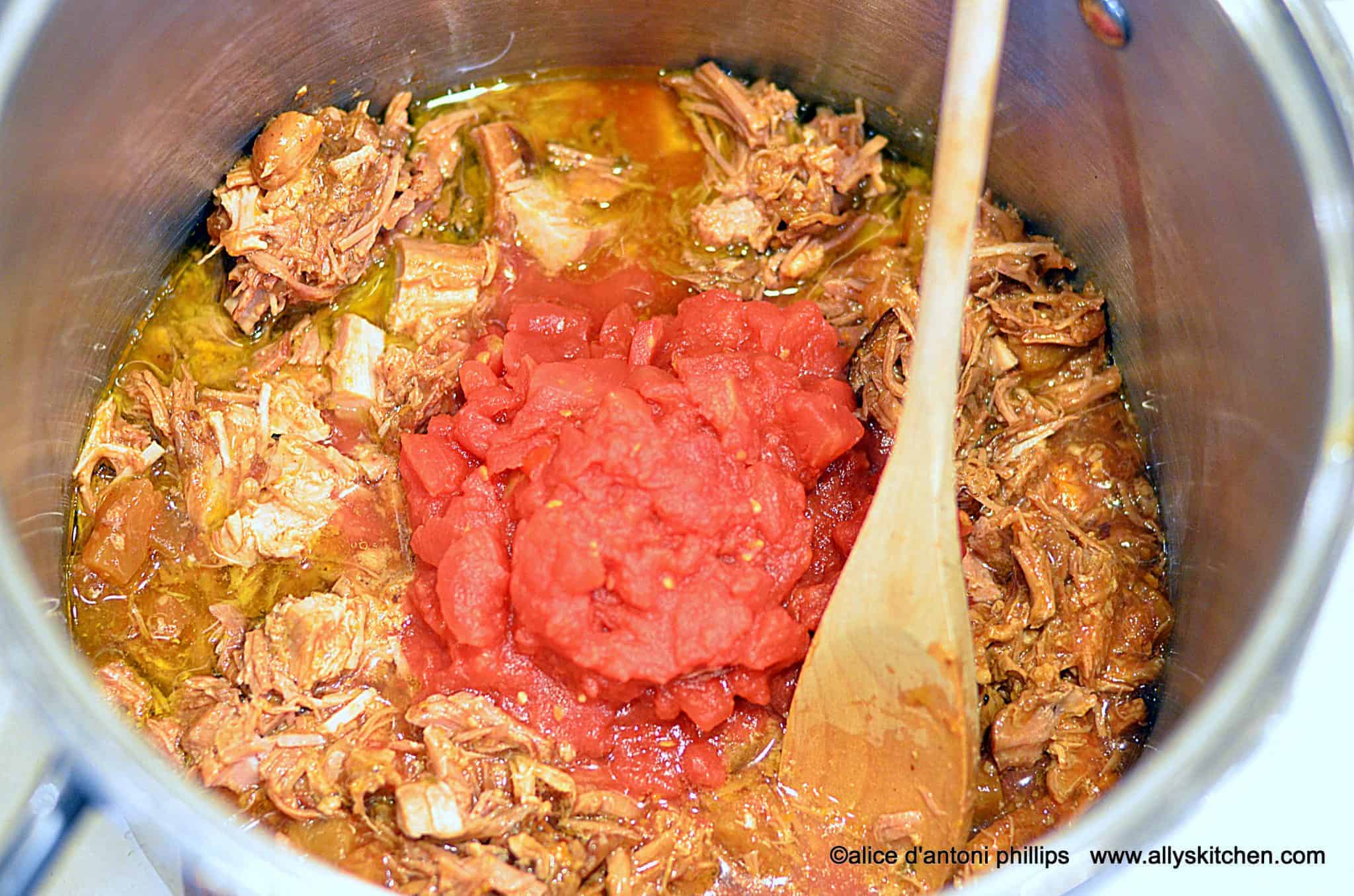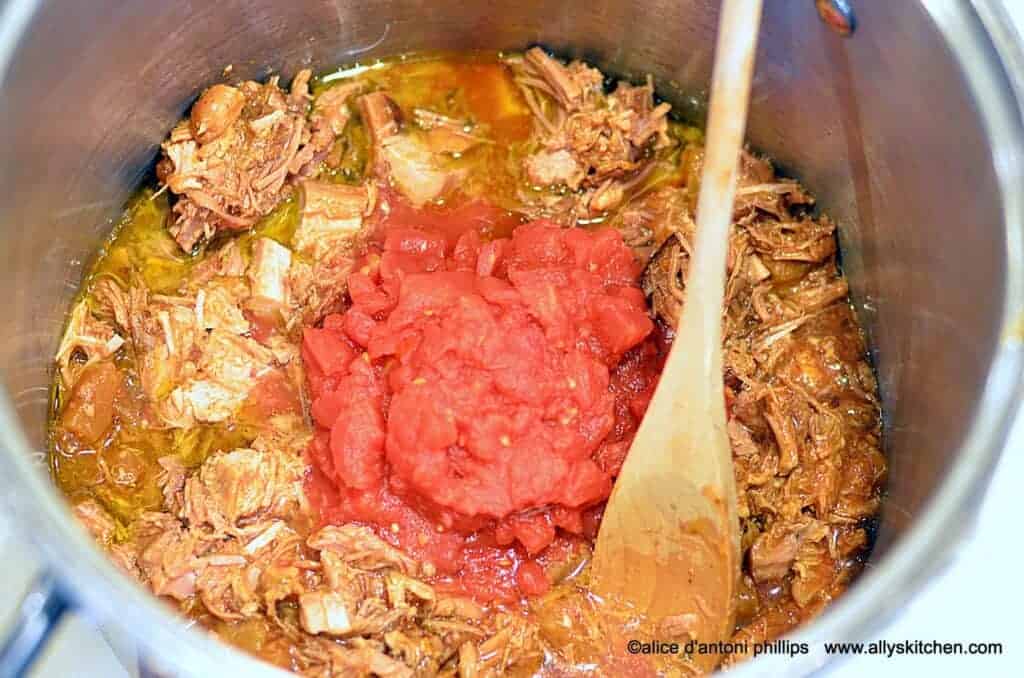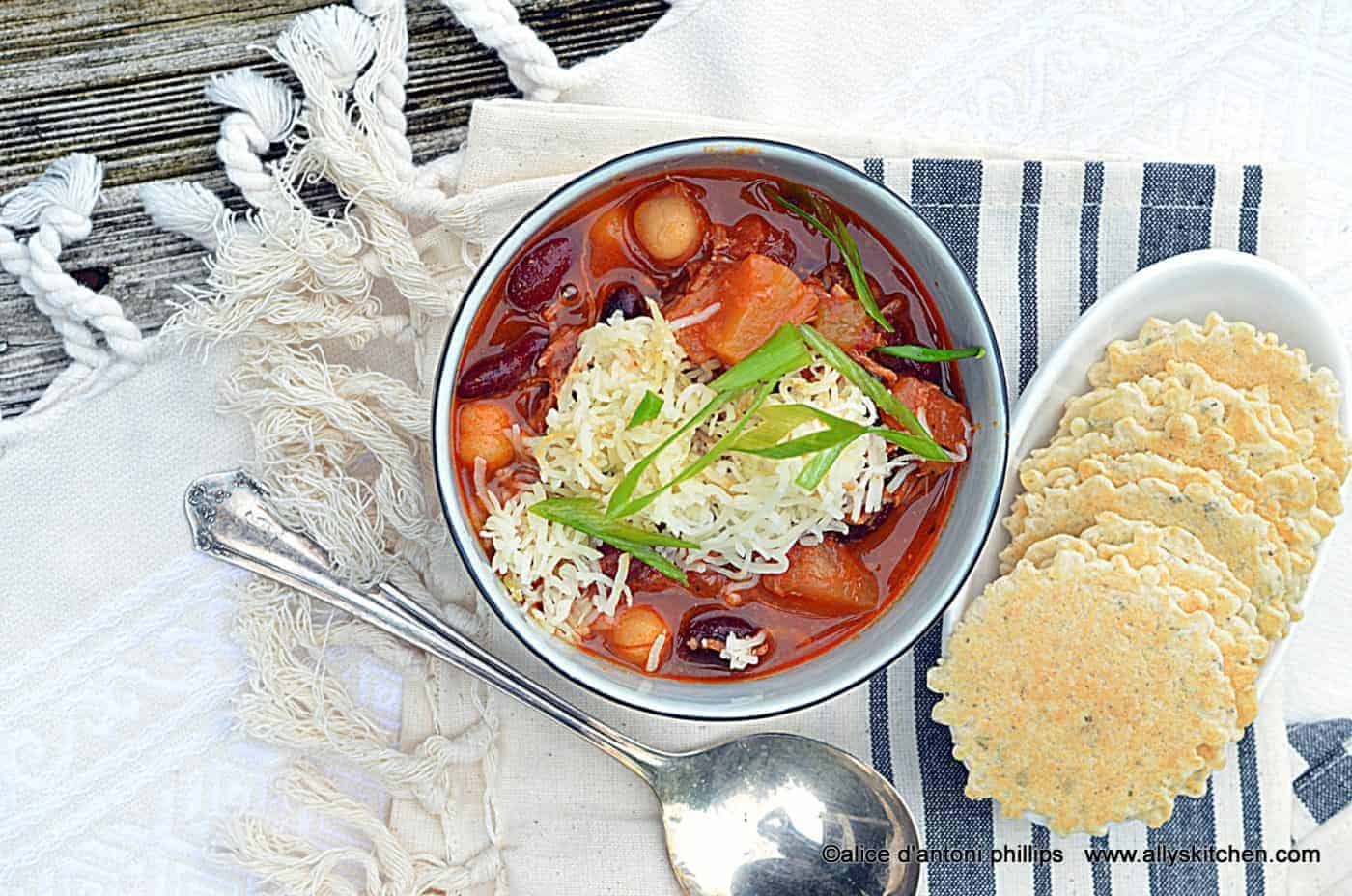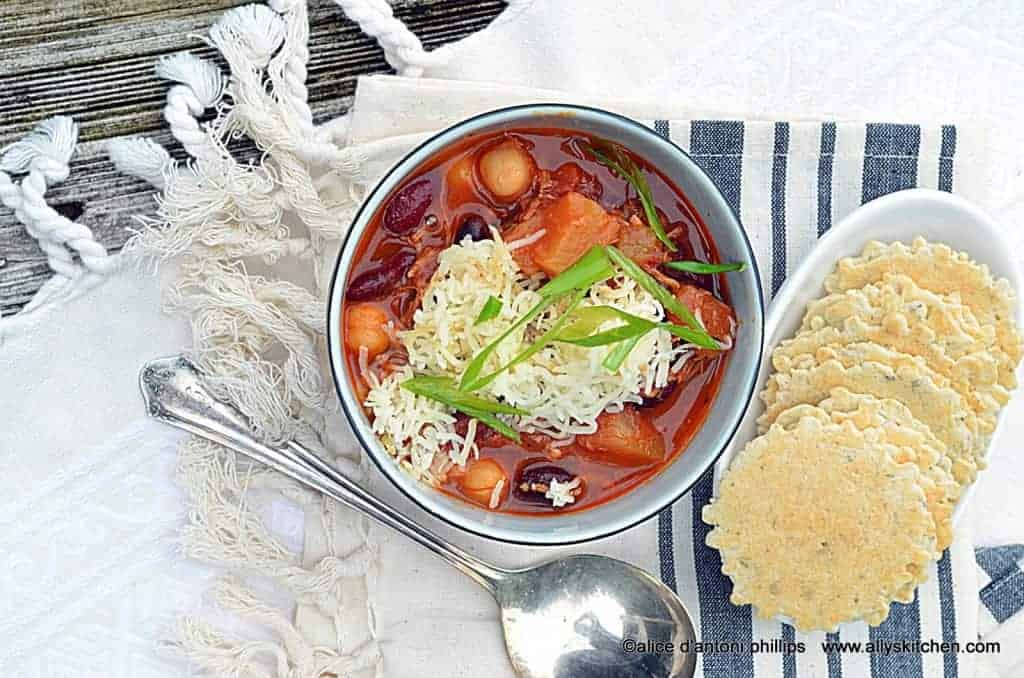 What you do:
In a large stock pot over medium high heat, put the oil, pork and green chiles, mix and blend. Meanwhile in a small bowl, combine the cumin, paprkias, onion powder, garlic, pepper, salt and blend. Sprinkle over the pork and mix. Add the tomatoes and pineapples and cook about 20 minutes stirring occassionally.
Reduce the heat to medium and add the tomato soup, chicken broth, drained beans, and pepperoni and mix. Cook about 45 minutes stirring as needed. Reduce heat to low and cook another hour. Let the chili simmer until ready to serve and stir occasionally.