inspired home~taste of morocco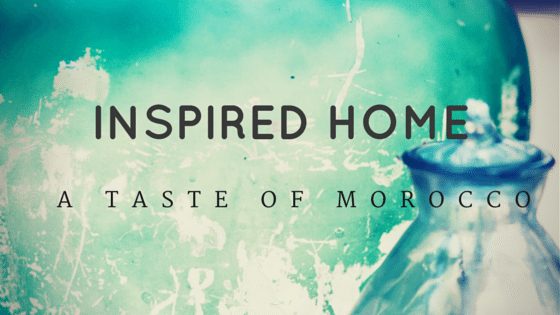 Traveling the world is just so easy now. No, I'm not talking about braving the long lines, schlepping through TSA then unpacking your life as you go through the metal detectors and then sometimes getting frisked~I'm talking about jetting around the globe right at home from your kitchen! In the inspired home, you can be anywhere your heart desires whether it's a taste of morocco or a sip of Italy, the world is your oyster! Yes, you can haven an inspired home and a taste of morocco with just a few new touches.
With just a little imagination, some sense of adventure and a penchant for liking to peek over the 'edge' of the cliff of life and see what's out there, you, too, can color the fabric of your home with ideas that will make it speak to guests as they come visit!
I'm a contributor to Inspired Home, which is part of the International Housewares Association. Inspired Home is where you can discover, expand and chase your housewares passions! And, who doesn't love doing that…how many times have you lost yourself in places like Home Goods, TJMaxx, Marshalls, World Market, Anthropologie, Pottery Barn, Williams & Sonoma, West Elm, IKEA and more stores that just let you float among the dreams of possibilities! Now, you can do that online at Inspired Home.
That's what they're all about~you have a chance to explore your dreams, get ideas then decide if they're good for you and if they fit into your imagined life.
Come get a Taste of Morocco in this recipe and let your passion for food, home, and living whisk you away! The beautiful tagine is from Le Souk.