talking with ree drummond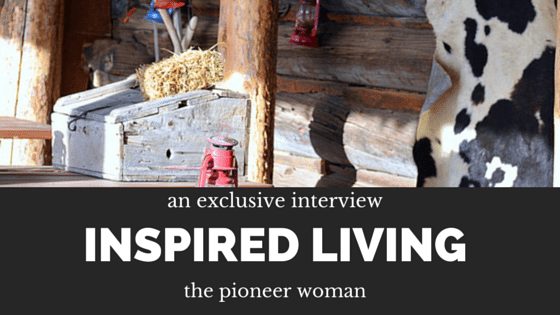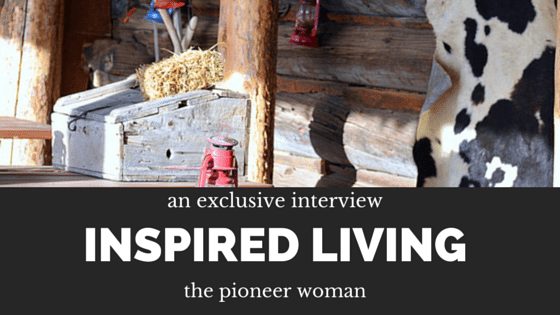 Ree Drummond is a legend in the food world…a legend who started just about a decade ago as a food blogger. Simply talking about life on the ranch, posting food that she was making for the family and cowboys, and sharing a world that not many live. Now today she's a Food Network star, a prolific cookbook author and she's launched her own line of housewares. I mean talk about the American dream! And, the thing about it is she's successful because she started doing what she loves, what she has a passion for and what she wanted to share with friends out there who were like minded.
In March 2015 I covered the International Housewares Association huge trade show as a guest blogger. Yep, a really cool experience~and, one that was nearly 4 days of walking the aisles and looking at the most fascinating wares from around the world. Wares and products that make your home better~more comfortable, more convenient, more beautiful, more interesting and even just whimsical! It was like Home Goods on steroids. TJMaxx, Marshalls, IKEA, Pottery Barn and all those cool stores we love in hundreds of thousands of feet of space!
Probably the coolest thing I got to do was sit face to face with Ree Drummond, The Pioneer Woman, star of her own show on Food Network and interview her. Yes, here I was sitting about 2 feet from her at a big table, her husband and young son, Ladd and Todd, on my left chiming in with laughs, quips and comments during the interview. So, what did I ask her in the nearly 30 minutes of chatter. Well, my condensed version of the interview is at Inspired Home~so swing by and read it! I'll be doing a more indepth post right her real soon, so keep your eye out for it!