Ginger Garlic Lemon Grilled Chicken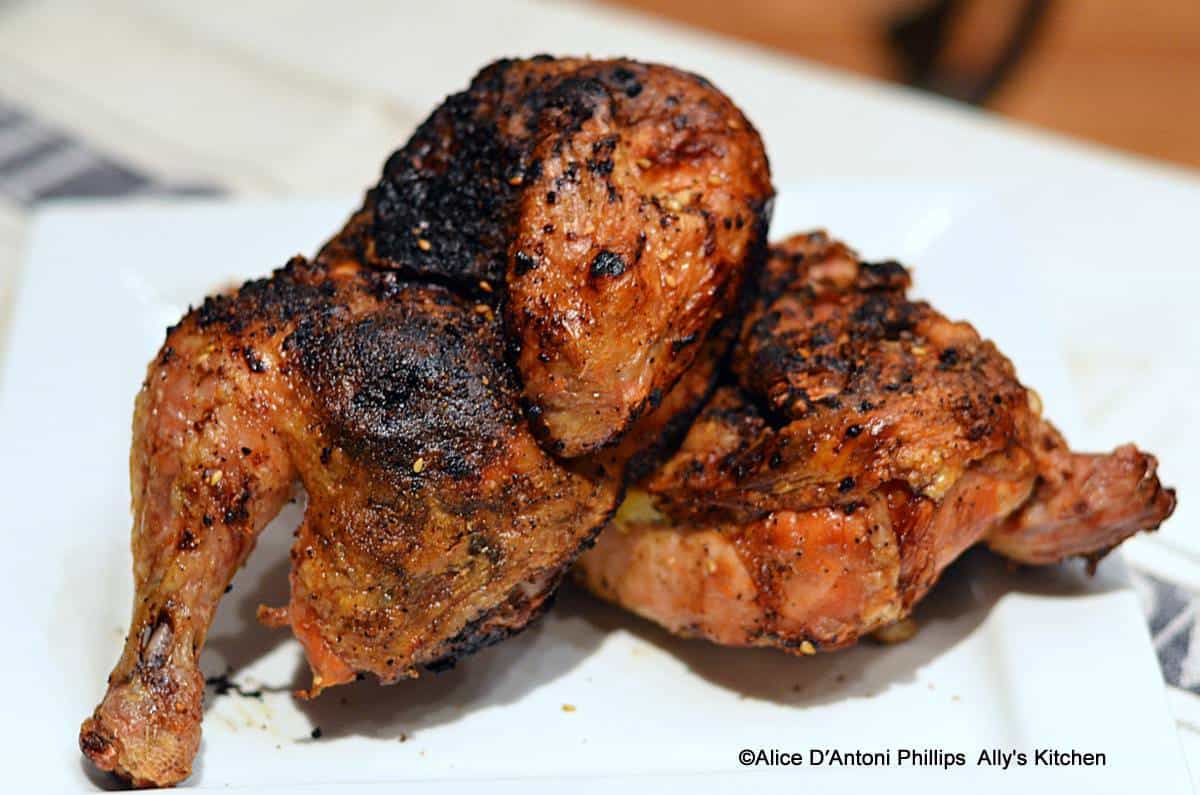 By now many of you know that I love charring on my food…maybe it's the crunch, maybe the burnt flavor (I like burnt potato chips, too!)…not sure, but even as a kid when I'd roast a marshmallow, and, yes, on a regular ol  stick, I'd char the outside of it, pull it off, eat, then the second bite would be the soft warm center of the marshmallow.  It seems that I've extended that 'technique' to grilling some meats!
Now you can serve about anything you want with this fabulous meat, and, yes, you can even eat the lemons that are inside if you like…while they provide intense and vibrant flavor, they're also darn tasty.   Next time, I'm going to add something else with those lemons that will let your tastebuds have a blow out party!  Come back soon and see the next version of a grilled chicky!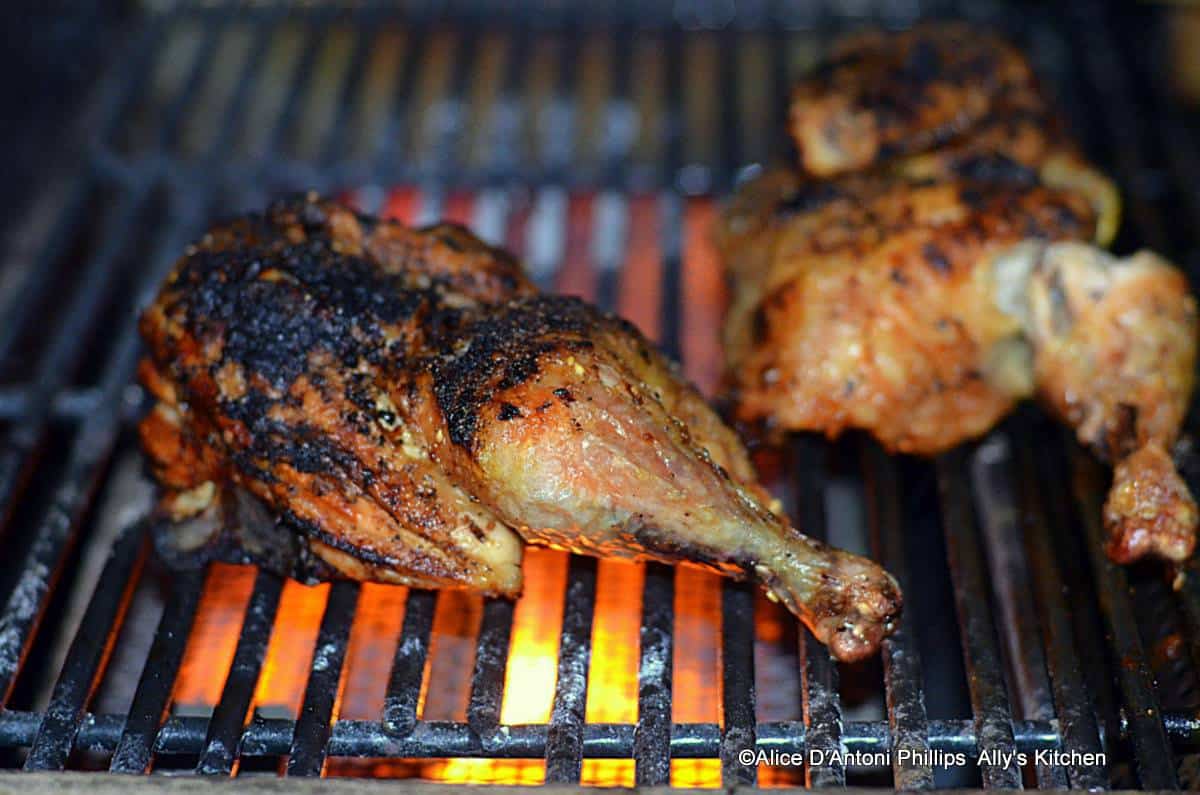 Serves:  4 
What you need:
1 whole appx 3-4 lb organic chicken cut in half
1 stick butter (cut into 8 pieces)
1 tsp sea salt
1 tsp black pepper
3 tsp Simply Asia Sweet Ginger Garlic seasoning
8 whole lemon round slices
Olive Oil Cooking Spray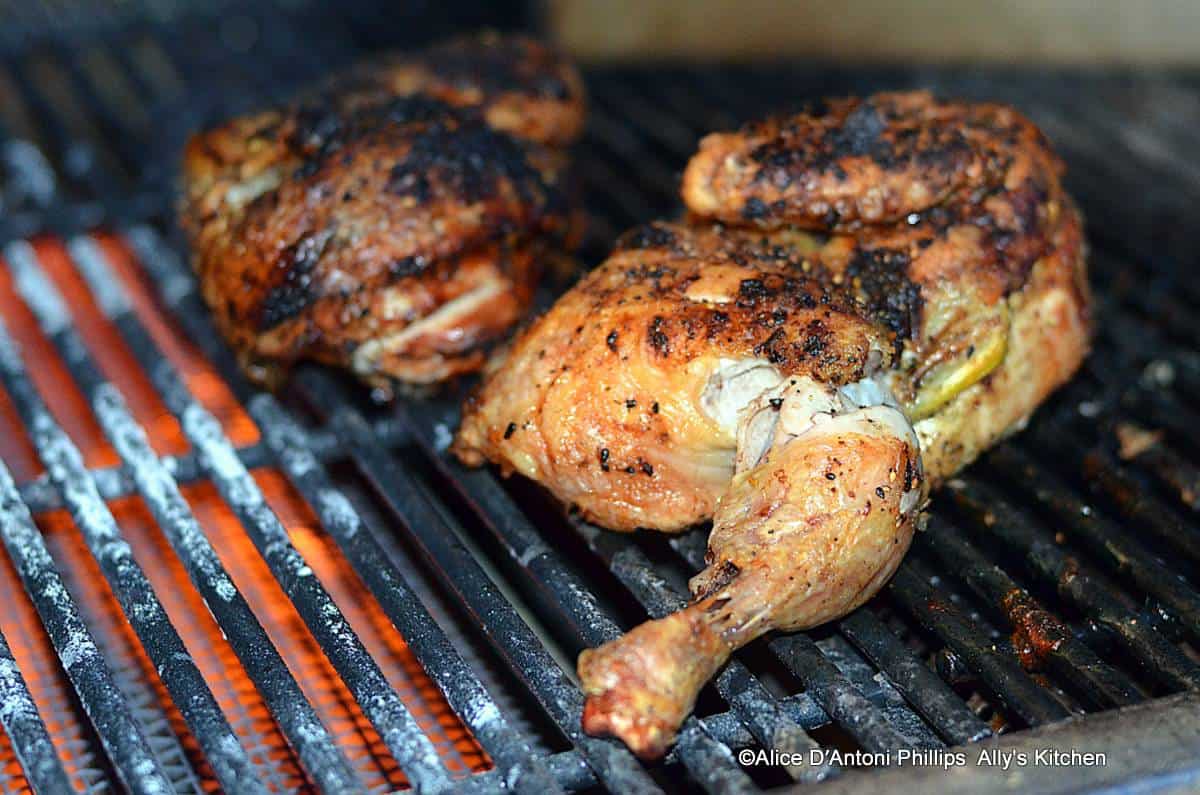 What you do:
Wash and pat dry the chicken halves.  Mix the salt, pepper, and ginger garlic seasoning in a small bowl.
Gently pull back the skin of the chicken and put 4 pieces of butter, 4 lemon slices and about half plus of the seasoning mixture under the skin.  Work in with our fingers.
Coat the outside of the chicken (top and under) with cooking spray.  Sprinkle on the remaining seasoning mixture all over.
Place on a preheated 400-450 grill.  Turn several times during cooking.  Chicken should cook about 18-20 minutes/pound.  If you want a charring on the outside of the chicken, turn up the heat somewhat until desired effect is achieved.
Remove, cover loosely with foil and let rest about 15 minutes before serving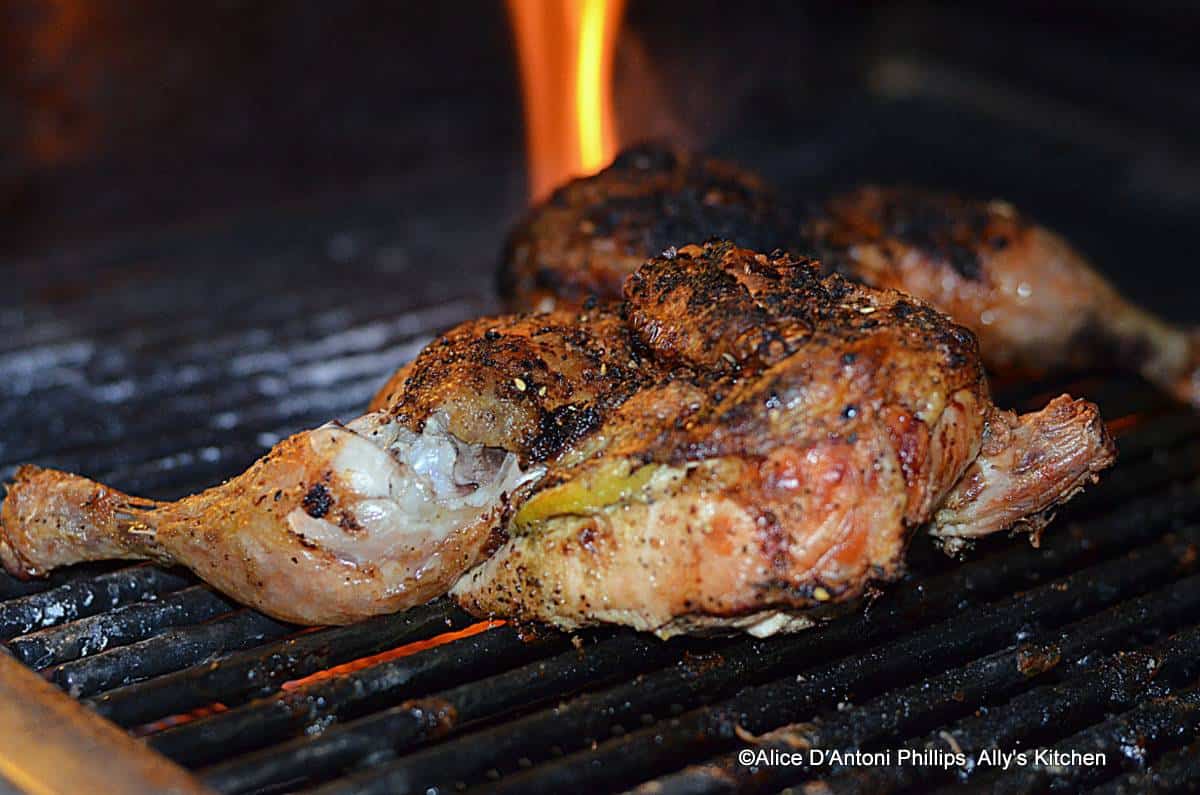 .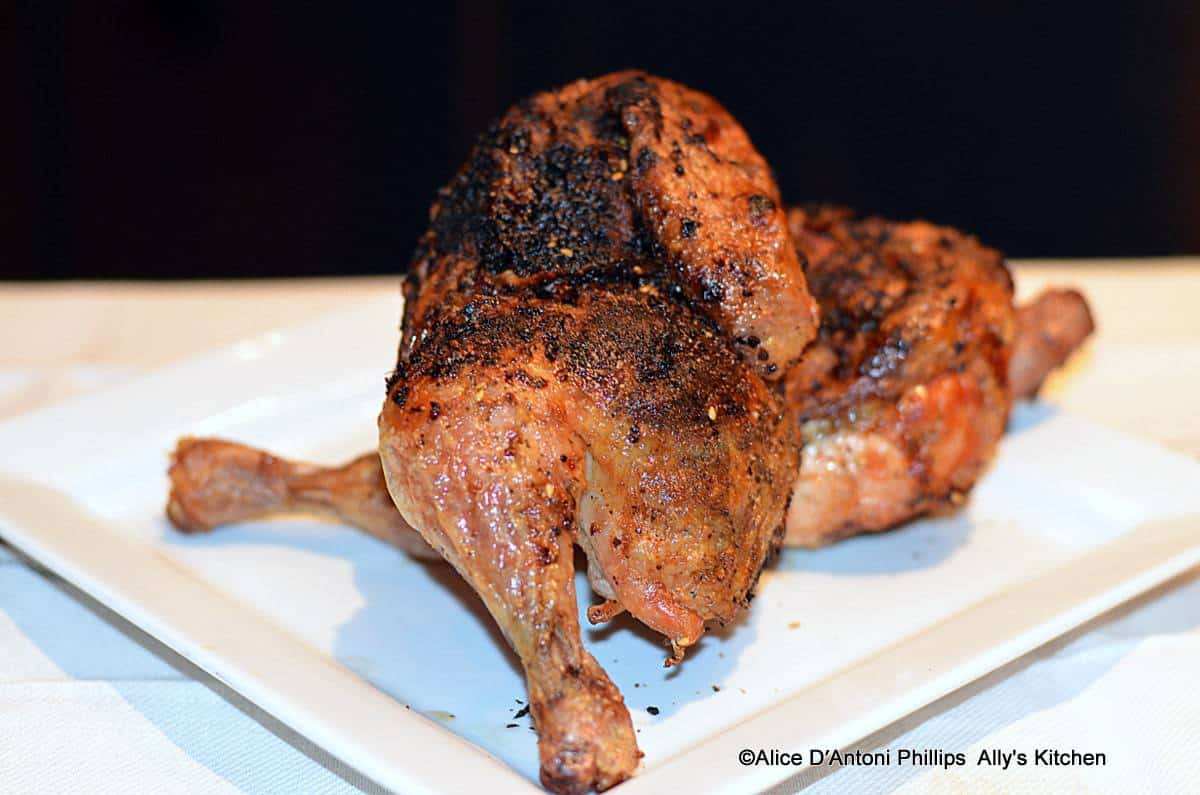 ©Alice D'Antoni Phillips  Ally's Kitchen