Crunchy Veggie & Olive Buttermilk Salad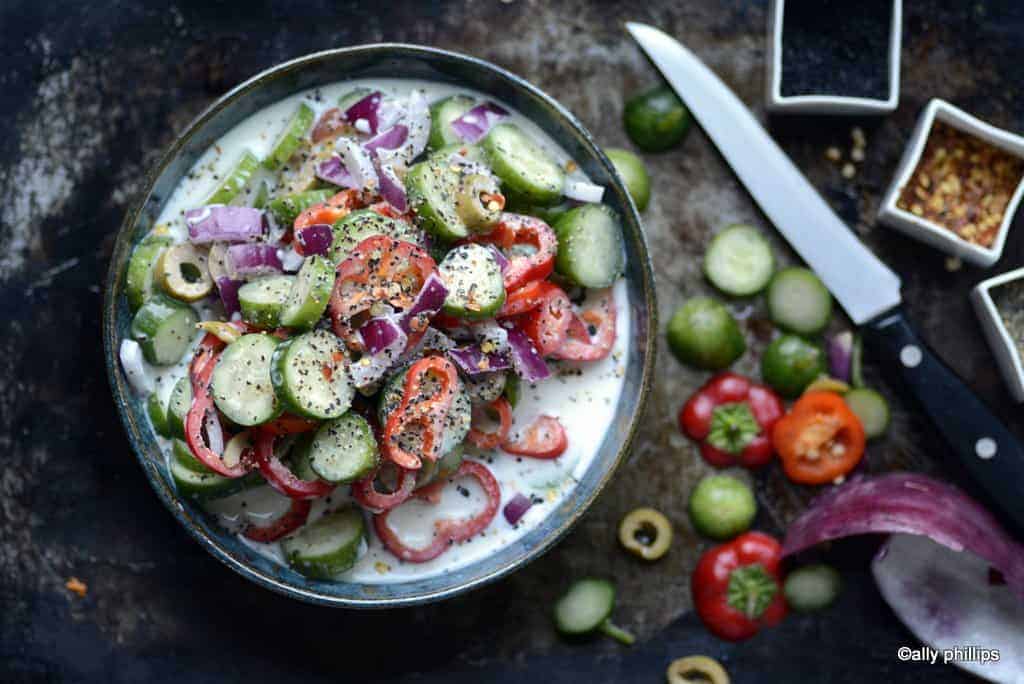 This crunchy veggie & olive buttermilk salad is one that you'll never know that it's drenched in creamy buttermilk.
Crunchy veggie salads
You might think of buttermilk as a dressing for a salad. Let me tell you, you'll never guess that this crunchy veggie and olive buttermilk salad is drenched in creamy buttermilk. The vegetables' crispness. Appalachian cucumber buttermilk salad has a saltiness about them. This salad puts all of them together in complete harmony.
Vegetable salad and olives
This is a variation on another Appalachian white bread influenced by Appalachian cuisine. It's fantastic. And I make it regularly when we have a huge pot of pinto beans with ham hocks or beef bone marrow. What else should you serve with this salad that is Appalachian-inspired?
Buttermilk and salads
Buttermilk cornbread with inspired home~taste of morocco, perhaps? Yeah, this recipe is fast and simple to prepare, and it is always delicious! It's also hard to go wrong with pork as a side dish. A chop of pork. Pork on the grill. Pork shreds. With these choices, you're sure to find something to your liking.
Easy to cook salads for the health
Today I'd like to set a challenge for you (and myself). I challenge us all to start making a large fresh salad on Sundays so we can eat salad for the rest of the week. Let's start with this huge, colorful, and, dare I say, best Italian chopped salad.
How to make salads
You could even reach for the seasoning superstars before reaching for the bag of chips if you have a very good salad in the fridge. That's what happened to me! I've eaten four different versions of this salad in the last few weeks (especially the final version you see here), and I'm still hungry for more.
Making salads with vegetables
When I ordered an Italian taco veggie soup and an expensive Neapolitan pizza down the lane, it inspired me to make this salad.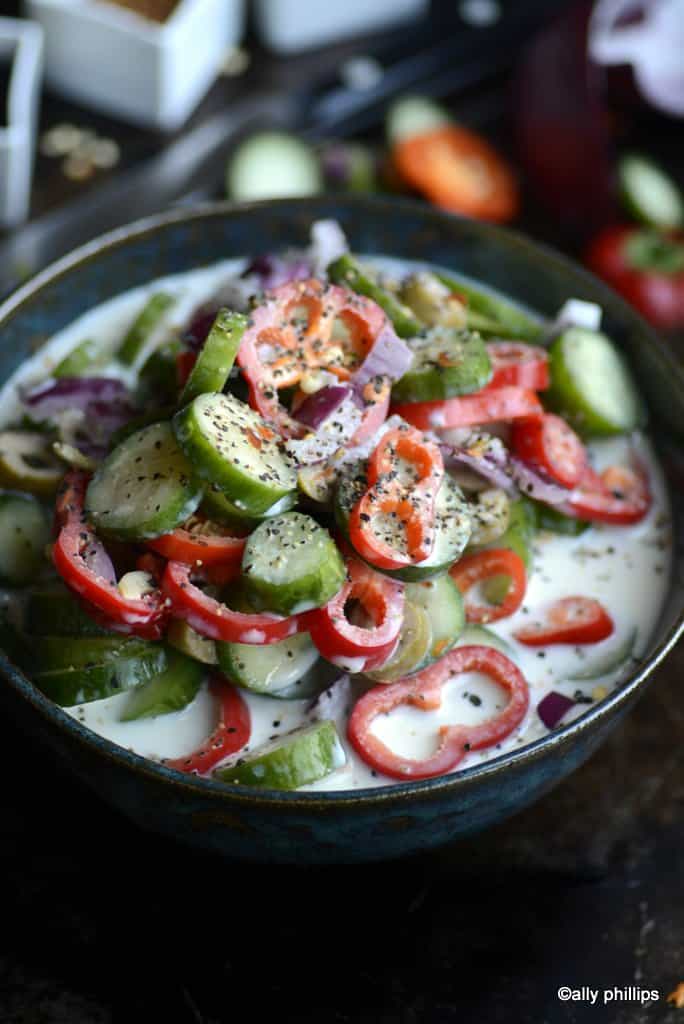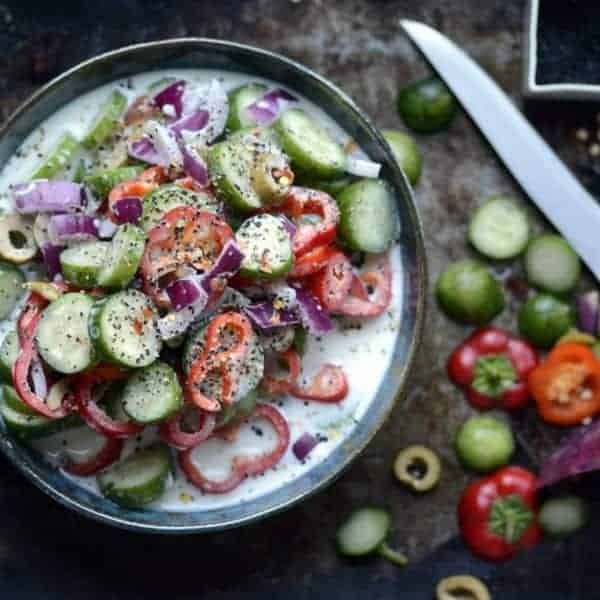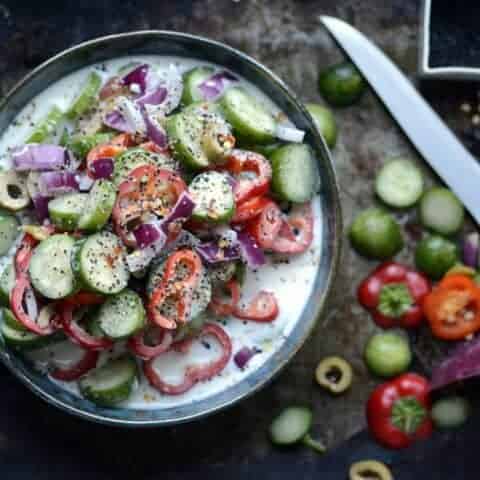 Crunchy Veggie and Olive Salad
This crunchy veggie & olive buttermilk salad is one that you'll never know that it's drenched in creamy buttermilk.
Ingredients
3 cups mini cucumbers, sliced (into rounds)
½ cup red onion, diced
4 mini red peppers, sliced thinly into circles
¼ cup olives with pimentos, chopped & drained
½ tsp. sea salt
½ tsp. coarse ground pepper
½ tsp. red chili flakes
2 cups buttermilk
Instructions
Combine in a medium mixing bowl the cucumbers, onion, peppers, olives, salt, pepper and chili flakes. Toss and blend.

Add the buttermilk and stir. Cover and refrigerate about an hour before serving.