Garam Masala Veal & Pasta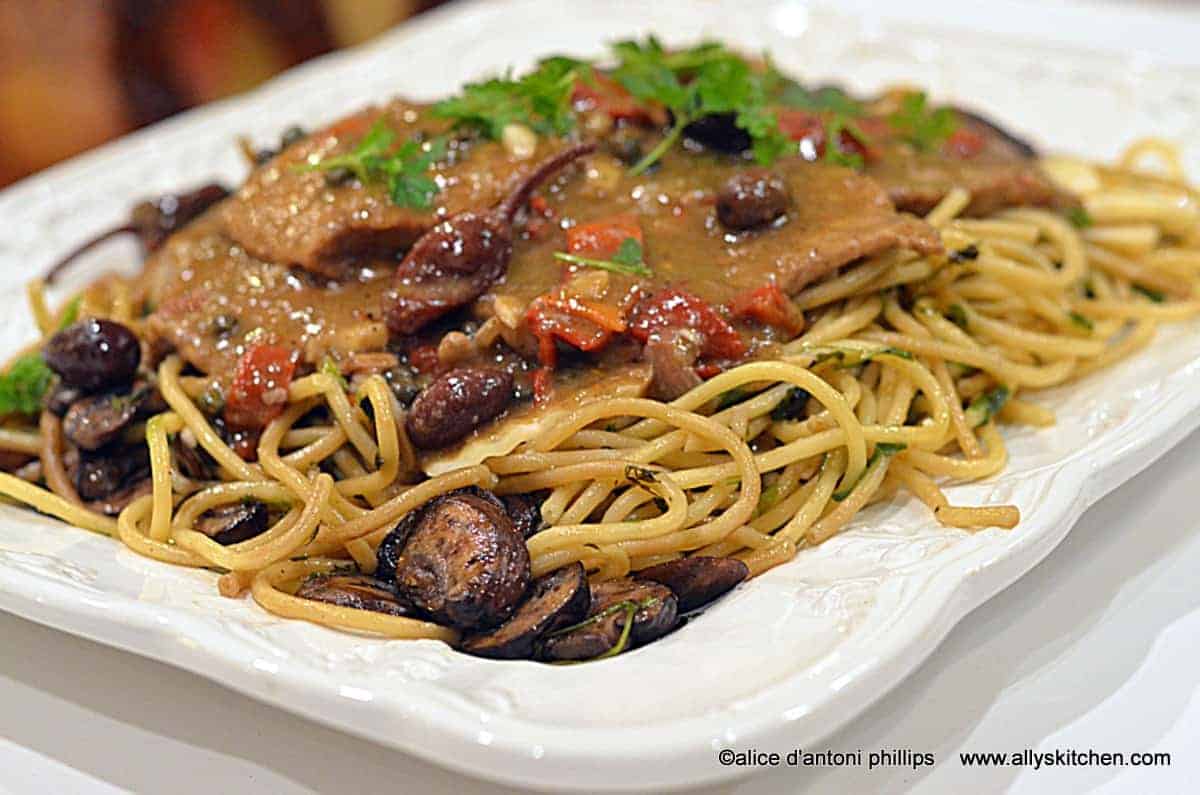 Garam masala veal & pasta|pasta is one of those meals that you can make in about 30 minutes and feel like you're eating somewhere really fancy dancy!
Garam Masala Recipes
Garam Masala is a smooth & powdered mixture of different spices used widely in our kitchen & is an integral part of Indian cuisine. To prepare this masala, we have to roast the spices like peppercorns, cinnamon, cardamom, cumin etc. This roasted blend of spices gives an extraordinary aroma that enhances the taste of any food.
Recipes with Garam Masala
When we talk about different recipes that use garam masala, we will talk about almost every dish in an Indian household. Any curry can be enhanced by adding some amount of garam masala, usually to enhance the flavour & aroma of the dish. People tend to enjoy the spicy dishes with special ruby red grapefruit martini during summers.
What is Garam Masala
A blend of warming spices or mixing of warm spices is garam masala. The masala consists of all the herbs available in your kitchen; when roasted & powdered, it gives you the aromatic & flavorful masala. Do try to make your version with the ingredients readily available at home.
Chicken Masala Recipe
The chicken masala recipe is very simple if followed step by step. The recipe is loved by everyone and can be eaten at lunch or dinner time. The chicken masala curry can be combined either with chapati or rice as per your choice. To enhance your chicken masala taste, add your homemade garam masala along with cashews or cream. A lot of people also like sweet pepper relish bbq pork with masala & cream.
Garam Masala Spices
Garam masala has so many spices to enhance the taste, even Chana Masala Pork & Corn Medley with Pea Sprouts are prepared with the masala & lemon to achieve the right flavours. The spices should be mixed in the appropriate quantities so that the final masala has a balanced taste.
Garam Masala Uses
Garam masala is widely used in curries, soups, and a variety of dishes & has an important place in an Indian kitchen. People prefer adding garam masala to their veggies rather than chilli flakes shows the health benefits of spices. The wedding food or any significant event being organized in families will have to have the flavour of garam masala!!
Veal Garam Masala Recipe
The special veal curry is also enhanced by adding some amount of garam masala. Using a lot of onion & spices is the crucial ingredient in the dish. The veal curry is also served with Moroccan veal kefta, which adds to the variety of food.
Indian Style Pasta
Masala pasta is the most favoured Indian style pasta with lots of veggies, onion & garlic with a mix of spices. Kids love masala pasta as it has the unique taste of pasta infused with Indian masalas.
Pasta Masala
Pasta cooked with harissa veal meatball fruit kabobs fixed with some masala is a very different recipe. Pasta lovers should try this recipe once. Beef lovers can also experiment with mixing spaghetti pasta with garam masala for that added flavour & aroma.
Indian Pasta Recipe
The pasta made in Indian households is a mix of spices, veggies, cheese etc. Macaroni & spaghetti are favoured more over the penne or alfredo pasta. Cheese pasta, tomato pasta & masala pasta are some of the famous versions of Indian pasta.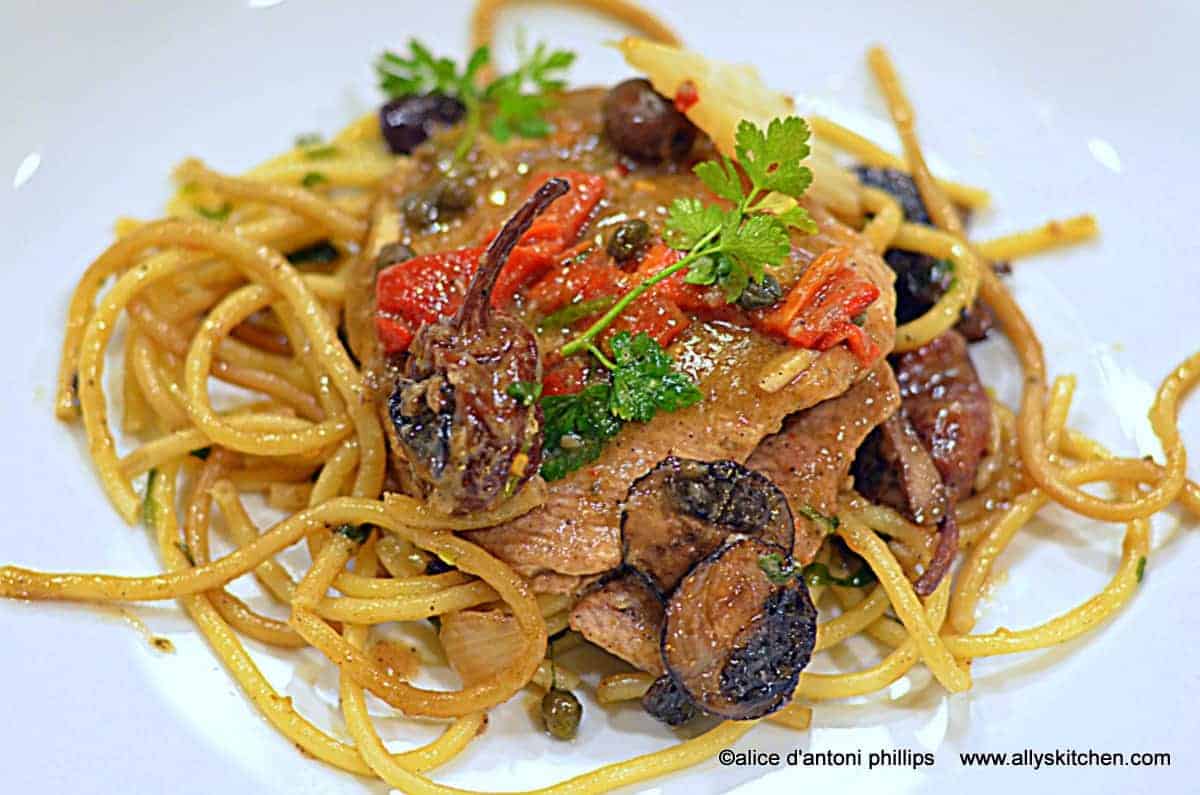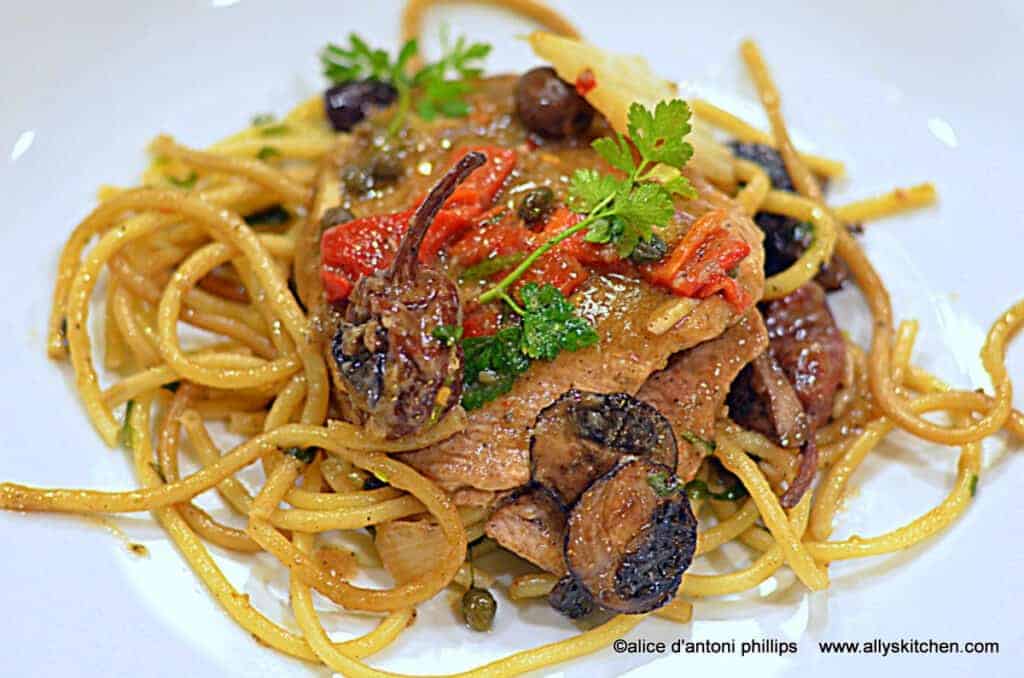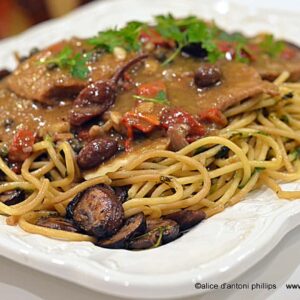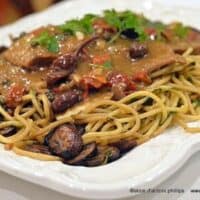 garam masala veal & pasta
garam masala veal & pasta|pasta is one of those meals that you can make in about 30 minutes and feel like you're eating somewhere really fancy dancy!
Ingredients
1.5 lbs veal cutlets (thin slices)
1/3 cup olive oil (or canola oil) (divided)
¼ cup flour
1 tbl + 2 tsp garam masala
1 tsp sea salt
1 tsp pepper
2 tbl minced shallots
2 tbl minced garlic
3 tbl flour
½ cup white wine
2 cups beef broth
1 tsp red chili flakes (adjust to your heat level)
¼ cup drained capers
½ cup roasted red peppers cut into bite size pieces (store bought jar)
1/3 cup olives (your choice)
Instructions
Combine the flour, garam masala, salt, and pepper in a small cup and blend. In a large heavy skillet heat half the oil over medium heat. Coat the veal cutlet pieces with the flour/spice mixture both sides. (I lay the cutlets on a parchment paper-lined cookie sheet and use a small hand sifter to dust on the flour/spice mixture.)

Put the cutlets a few at a time in the hot skillet cooking about 30 seconds/side, then remove to a plate. Continue until all the cutlets are done.

Add the remaining oil to the skillet (medium heat) and sauté the shallots and garlic about 3 minutes. Add the flour and blend. Then add in the wine and whisk cooking about 3 minutes. Add the beef broth and continue blending into a sauce, not a thick gravy.

Add the capers, red peppers and olives and blend. Reduce heat and put the cutlets in and coat with the sauce. Reduce heat to low and let the mixture cook about 45 minutes or until ready to serve.