sweet pepper relish bbq pork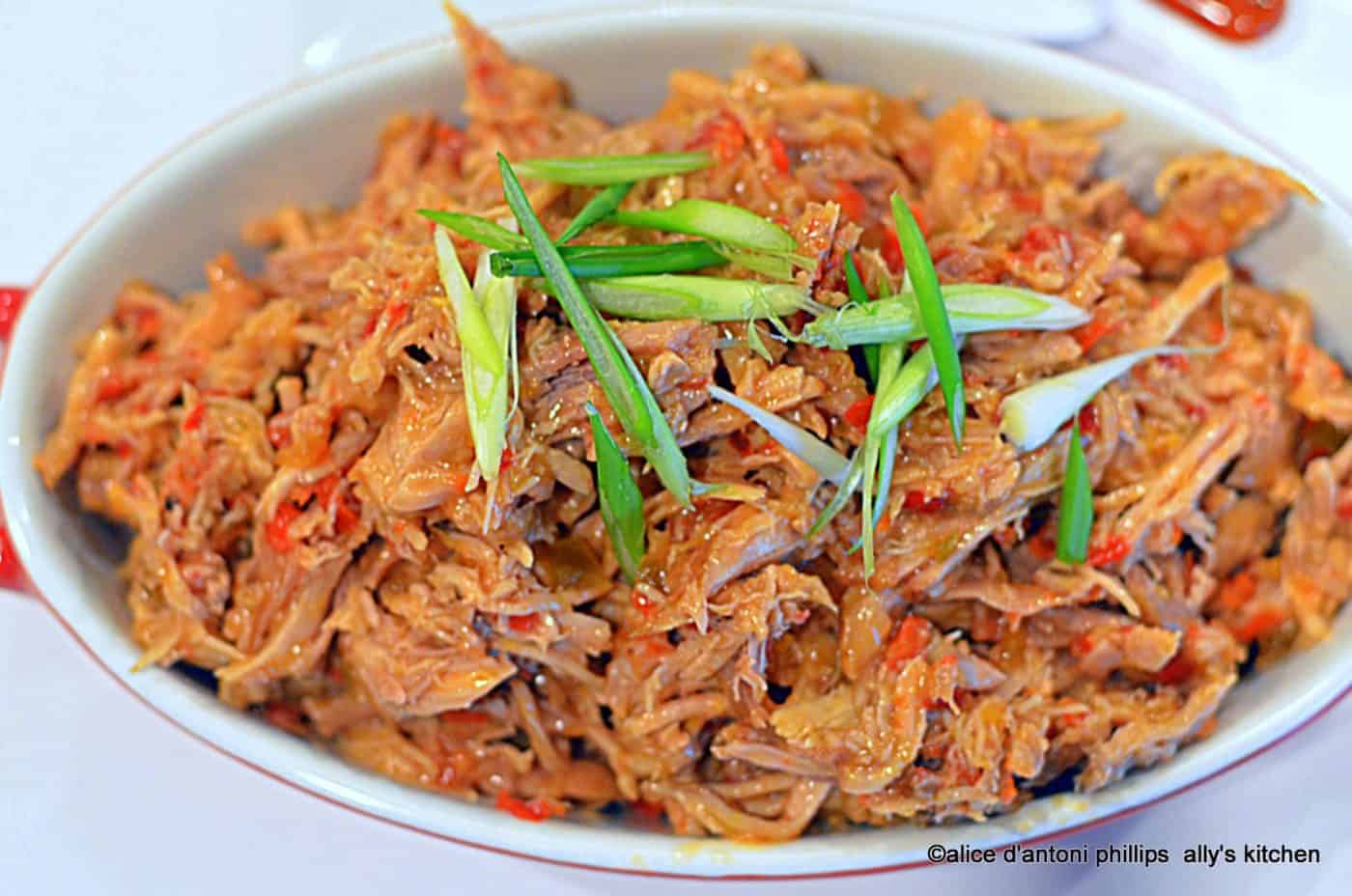 If you follow me on my website, you know that I'm a Bohemian cook, and I love to explore new spices~~it lets me travel the world without even leaving my kitchen!  You can do it, too~~I'm telling you, it's fun, and you realize that the world is connected by one big fat thing~~FOOD!  The spice that I wanted to use with this pork is of an Indian origin~~'Tandoori Masala' is described by Wikipedia as~~
A mixture of spices specifically for use with a tandoor, or clay oven, in traditional north Indian, Pakistani and Afghan cooking. The specific spices vary somewhat from one region to another, but typically include garam masala, garlic, ginger, onion, cayenne pepper, and other spices and additives (e.g. lemon juice …). The spices are often ground together with a pestle and mortar.
You can get it online, sometimes at a specialty market, maybe at Cost Plus World Market, and you can make your own. It's a blend of salt, corinader, paprika, cumin, mustard, red chili, garlic, tumeric, cloves.  And, if you don't like pork, then substitute chicken or beef!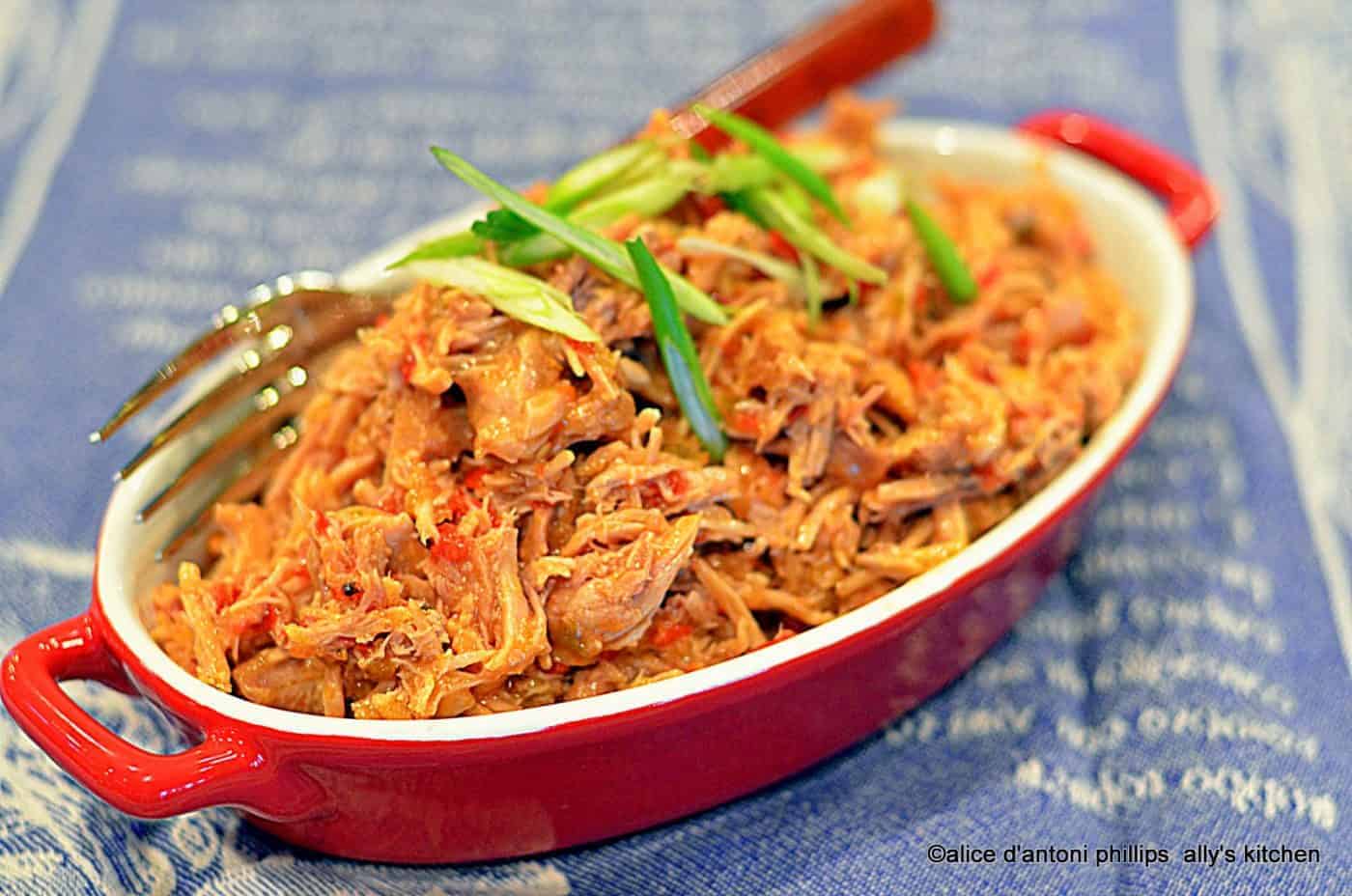 Preheat oven to 400 then reduce to 300
Serves: 6+
What you need:
2.5 to 3 lb pork roast
1/4 cup olive oil
2 tbl Tandoori Masala seasoning
2 tsp sea salt
1 tsp red chili flakes
1 cup white wine
2 cups water
2 cups chicken broth
1 1/2 cup sweet pepper relish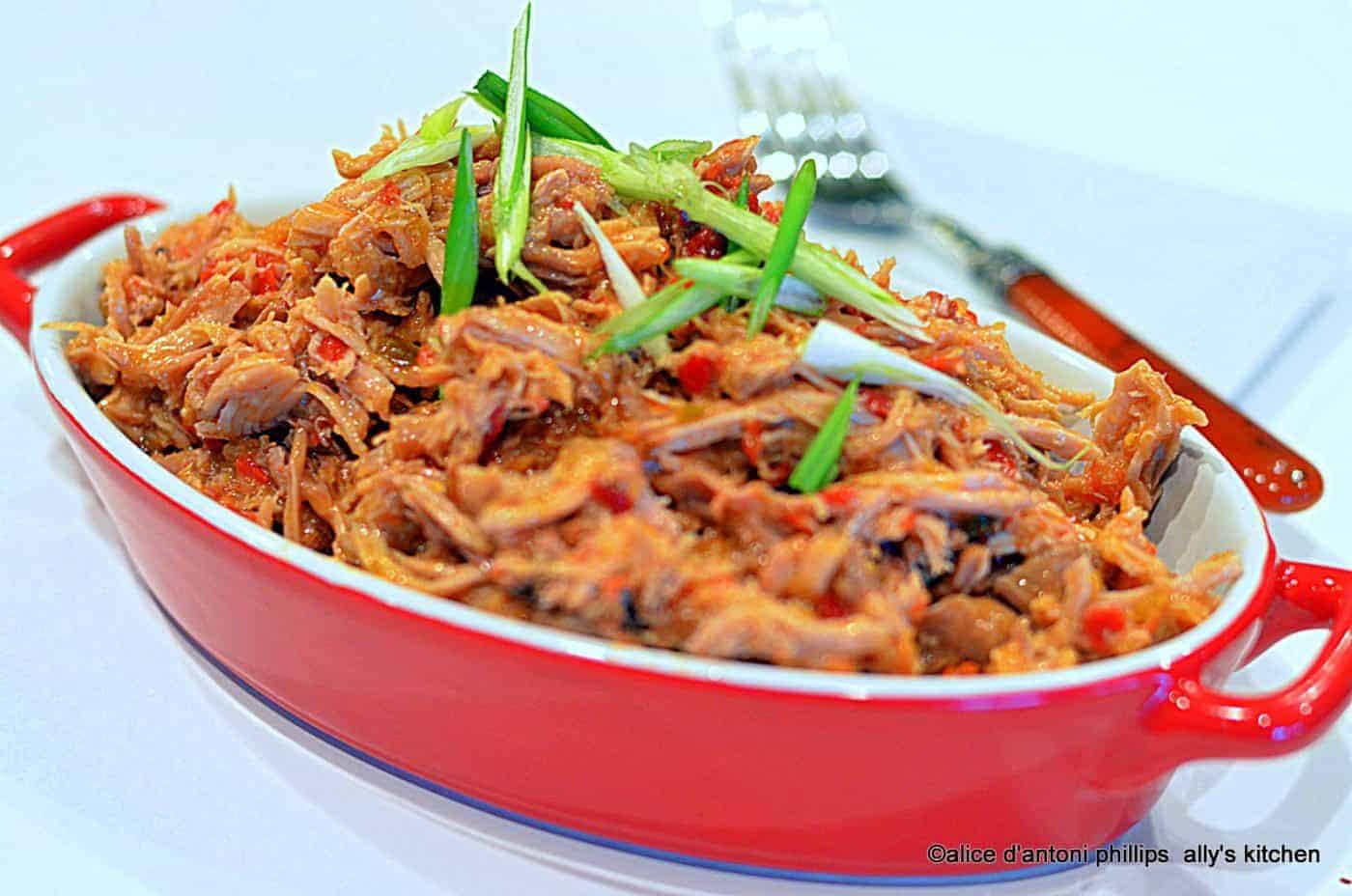 What you do:
Put the olive oil in a heavy cast iron skillet over medium high heat.  Coat the pork roast all over with the Tandoori Masala seasoing and sea salt.  Put in the hot skillet and brown all over. Add the wine and sizzle for about 5 minutes burning off the alcohol. Add the red chili flakes and water.  Add 1/2 cup of the sweet pepper relish and blend into the liquid.
Cover the pot with doubled foil and then a lid.  Cook in a preheated 400 oven for about an hour checking for water and adding chicken broth as needed.  Reduce heat to 300 and cook another 1.5 hours adding chicken broth as needed.  The pork should be fork tender and pull apart easily shredding into nice pieces.  Leave only about 1 cup of liquid in the pot.
Add the remaining sweet pepper relish and toss and blend into the meat.  Cover with the lid and let it sit for about 30 minutes to absorb the flavors.