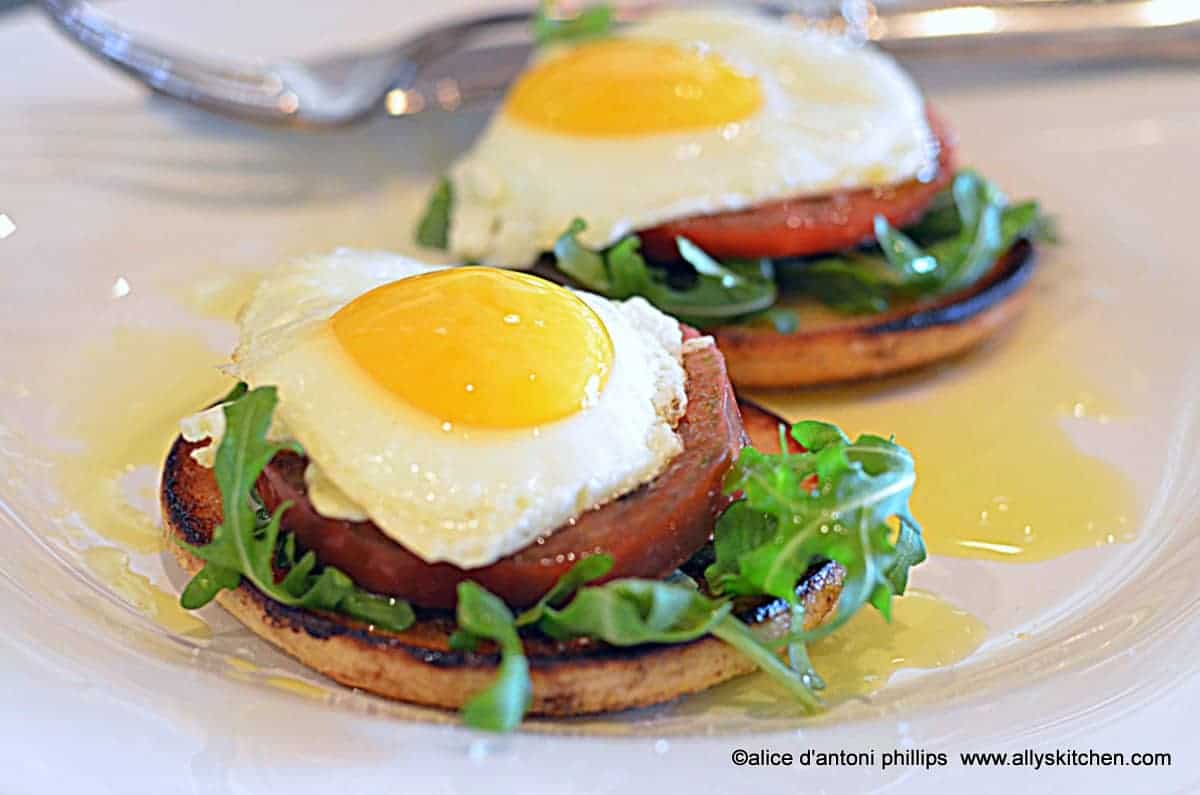 Pretty eggs. Healthy eggs. Easy eggs.  Have your salad with your eggs!  This is one of those breakfast dishes that just makes you happy because it's so dang gorgeous!  Rather than making the dish look like 'breakfast' I wanted to make the breakfast look like a celebration, you know, a party on a plate!  An added bonus of this creation is that you not only eat prissy eggs, but you get full and satisfied and haven't eaten a ton of calories!
This is what Boho plating and eating is all about~~feeling like you're pampering yourself on your plate!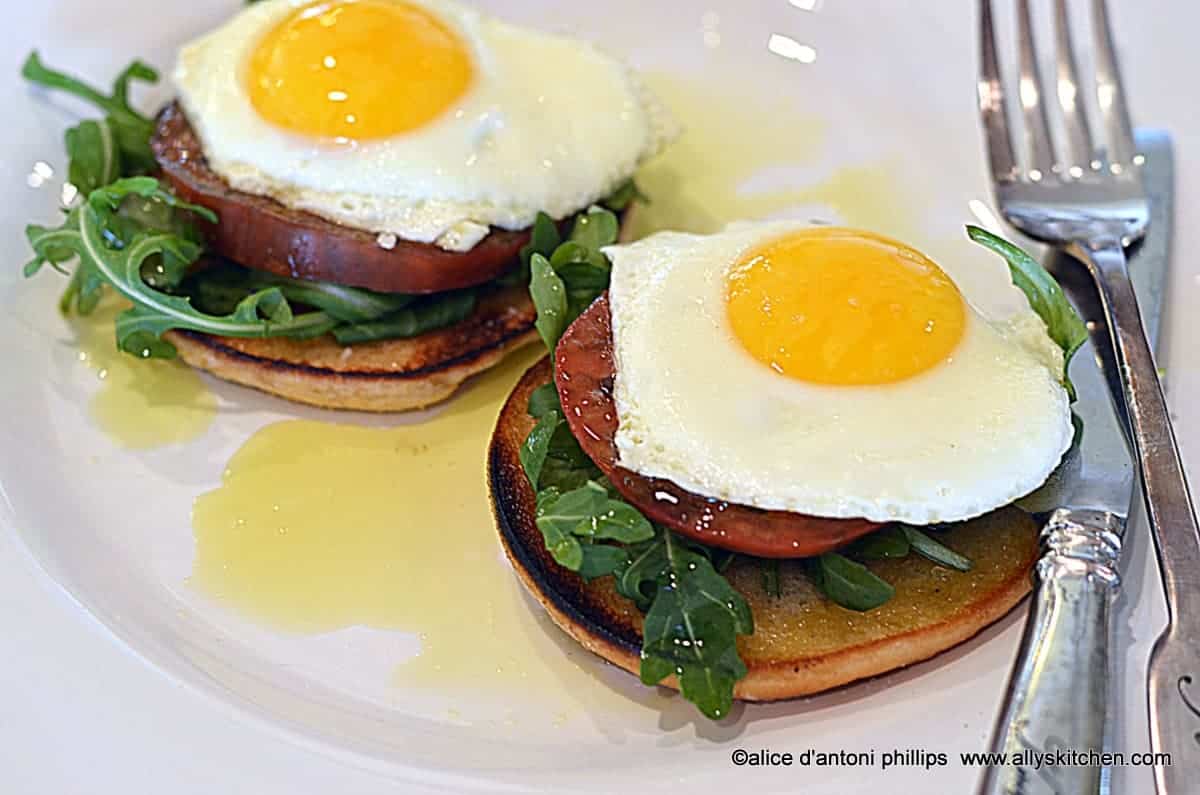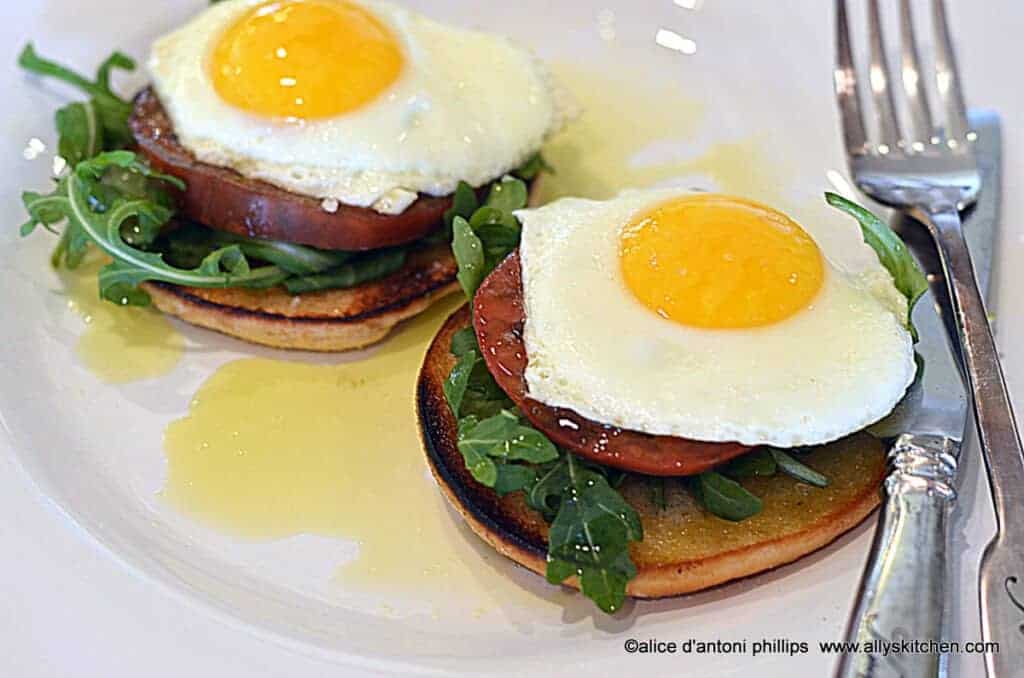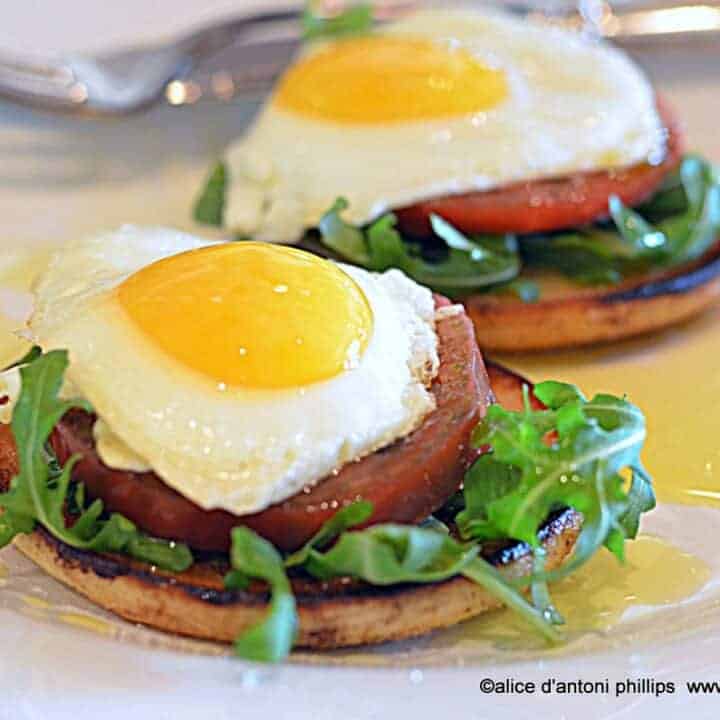 breakfast salad eggs
Ingredients
2 eggs2 Tbl. butter
1/2 tsp. sea salt
1/2 tsp. coarse ground pepper
2 thick slices heirloom tomatoes (or regular tomatoes)
1 thin bagel bun
1/2 cup packed arugula
1/4 cup chopped fresh basil
1/4 cup extra virgin olive oil
2 Tbl. balsamic glaze
Instructions
In a heavy non-stick skillet over medium heat, melt the butter and add the bagel buns and grill them to a golden brown. Set aside.Reduce heat to low, crack the eggs. Sprinkle each with some of the salt.
Cover with a lid and cook until the whites are done (sunnyside up).Place the arugula and basil on the bottom of each bun and drizzle with some of the olive oil, salt, and some of the balsamic glaze.
Put the tomato slice atop the arugula. Give a sprinkle of salt, pepper and drizzle of balsamic. Slide the egg on top. Chow down!!