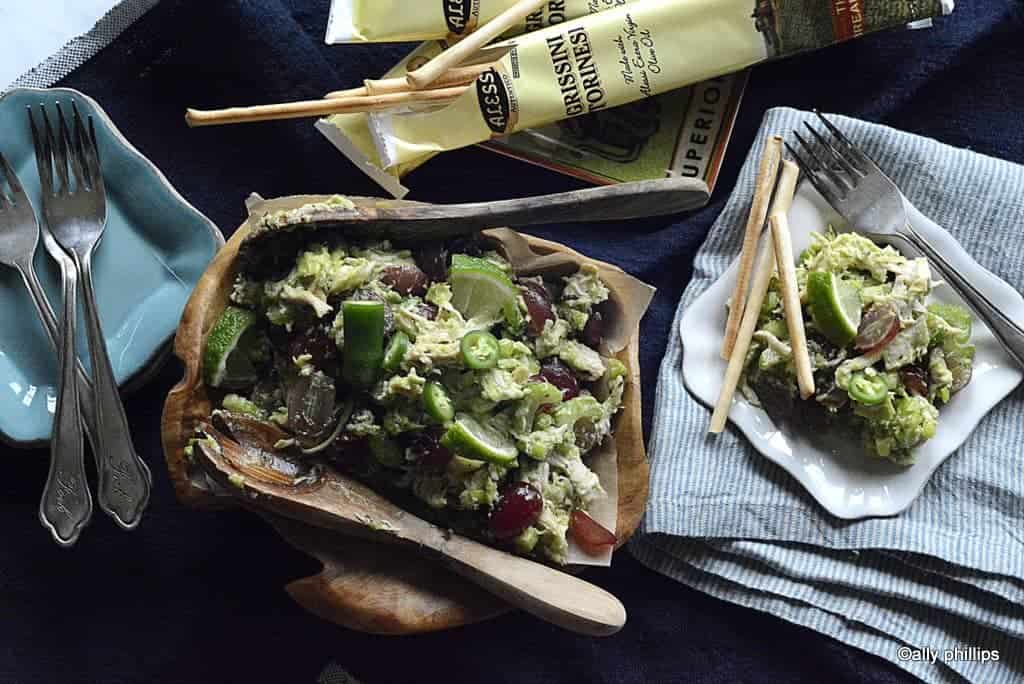 I think one of the greatest bargains that you can find at Costco is their rotisserie chicken. Yes, they must sell a ton of these things because not only are they so stinkin' reasonably priced, but they're good and they are quite big and fat meaty birds. This no mayo chicken salad is part of my mission to see how many things I can create with this rotisserie chicken beyond the obvious. Yes, just slicing that bird and eating the moist ridiculously delicious meat.
And, that's precisely what we did, yes, Ben and I, when I brought it home. We fixed some green beans, a nice cabbage salad and had a great meal. We both went back for seconds from the bird. And, still there was a lot left.
So, the next day, I decided to pull off the remaining white meat and make this chicken salad. I didn't have any mayonnaise. Didn't want to run out and buy any. So, I ended up using the avocado and some olive oil for the creaminess. The grapes added a sweet juicy flavor. The serrano pepper added some kick and heat. The celery added the crunch. The green onions popped the flavor. Then the lime juice, cilantro, sea salt and coarse ground pepper rounded out this dish pulling it all together.
Next meal from this bird is the soup. Yes, there was still a leg and thigh, plus plenty of shreds of meat left on the carcass. Into the stock pot it went with about 6 cups of water, and it simmered for about 75 minutes. I threw in some onion and celery leaves/stalks, a couple of carrots, and now I have the most gloriously rich and healthy broth. The meat's all picked off the bones and there's plenty there for the soup. So, just hold on to your britches while I get that finished and look for it to be the third bird recipe that came from this one rotisserie chicken.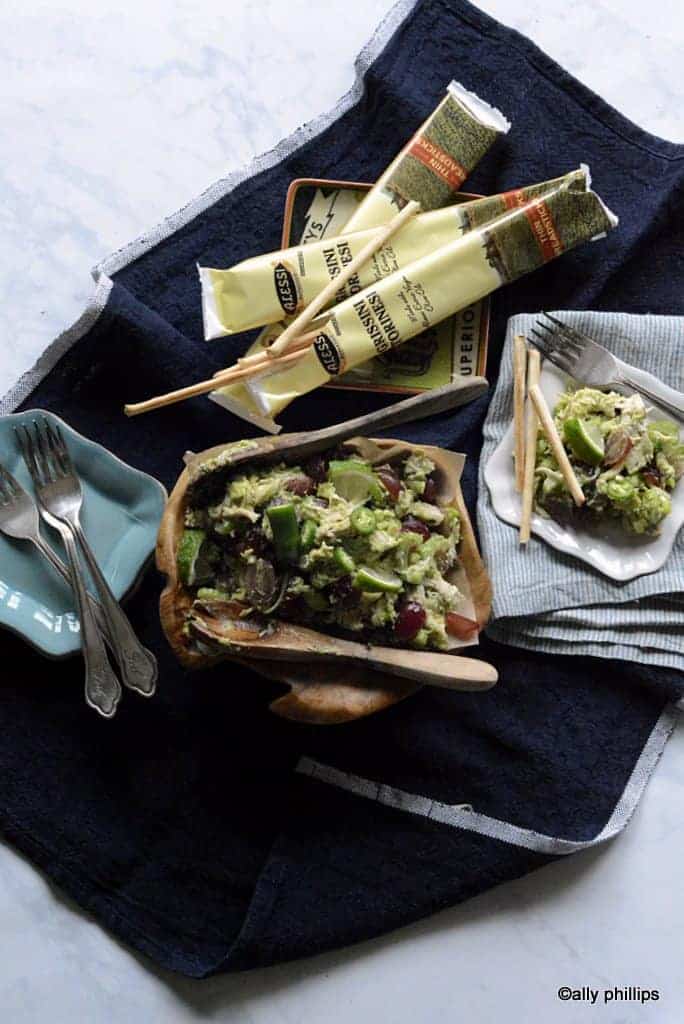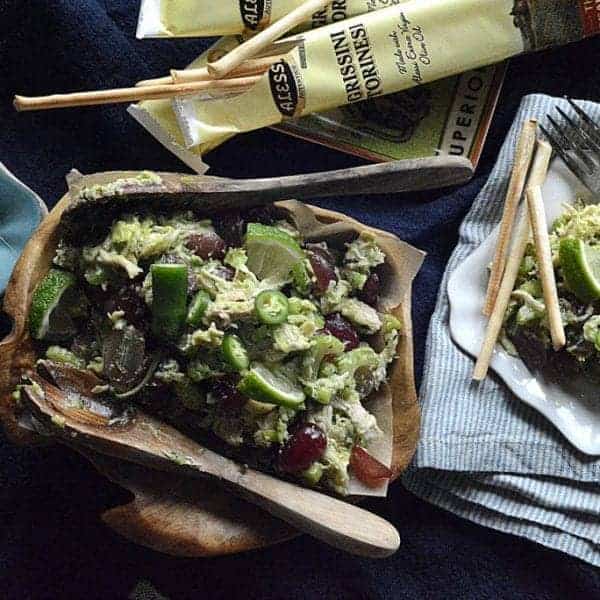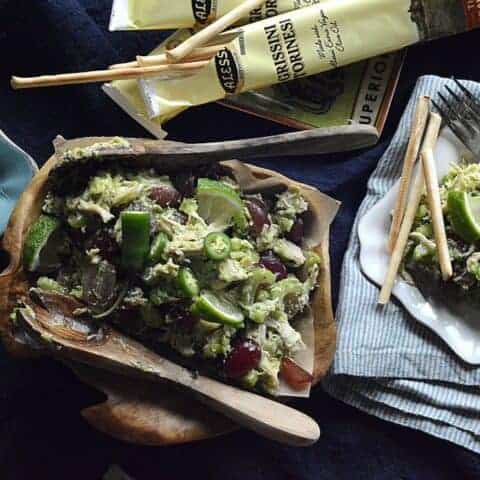 no mayo chicken salad
Ingredients
1 avocado, mashed
1 Lime, juice
1 tsp. fresh serrano, finely minced (can substitute red chili flakes or omit if you don't like a little heat)
1 tsp. sea salt
1 tsp. coarse ground pepper
1 cup celery slices
3 green onions, sliced with green tops
1 cup red grapes, seedless and sliced lengthwise in halves
2 Tbl. fresh cilantro, minced
3 Tbl. extra virgin olive oil
2 ½-3 cups rotisserie chicken (from grocery deli), shredded, white meat or mixture of white/dark
Instructions
Combine in a large mixing bowl the avocado, lime juice, serrano, salt and pepper and blend together well.
Add the green onions, grapes, cilantro, olive oil, chicken and toss and blend coating and combining all the flavors.
Refrigerate about 30 minutes before serving.