Cumin & Ancho Chili Oven Roasted Corn on the Cob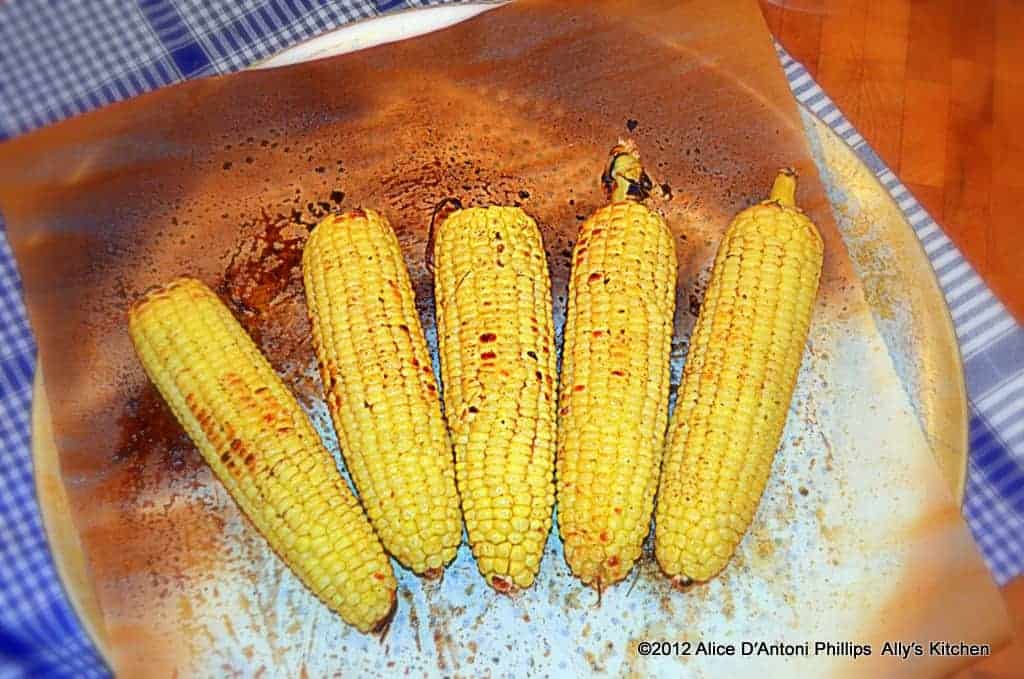 I once was in a corn-on-the-cob eating contest with Daddy Howard, my father-in-law~~we both chowed down~~he beat me. I finished off 13 ears, as I best recall. I think he did 14 or 15 ears! What fun that was…our faces were full of kernels and corn milk, and we both were two full critters!
Corn on the cob is such a fun summer food. There are many ways to prepare it, but I really like this method of oven roasting! And you can do so many things to spice up those ears, and this cumin and ancho chili is guaranteed to put a big WOW factor on your cob! Enjoy!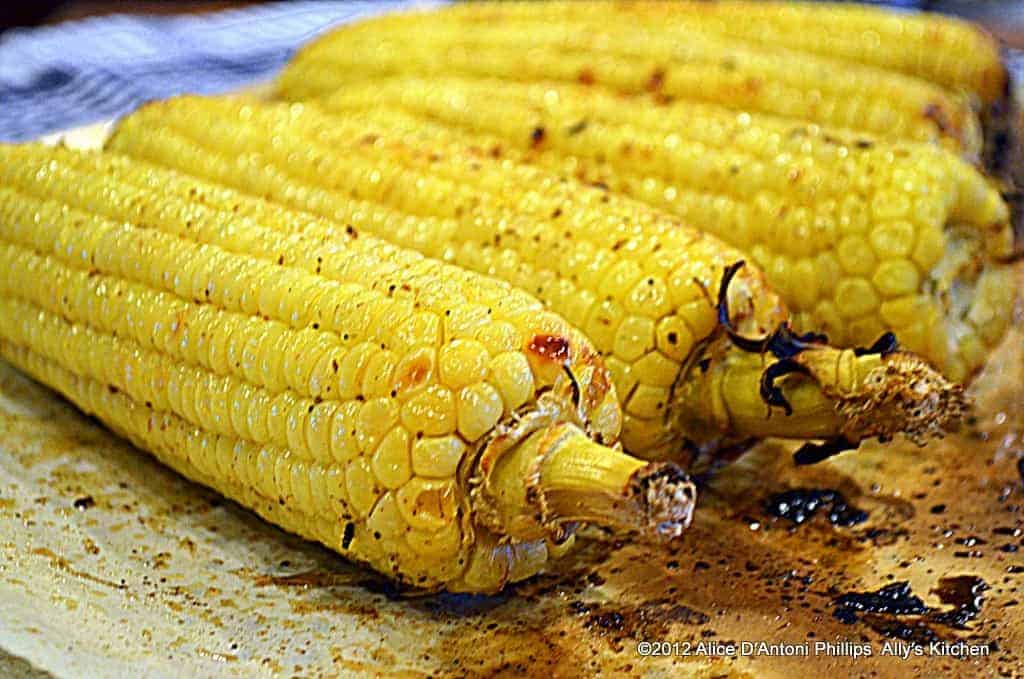 Preheat oven to 425
What you need:
6 ears of shucked corn
6 tbl melted butter
1 tsp ground cumin
1/2 tsp ancho chili powder
1 tsp sea salt
1 tsp ground pepper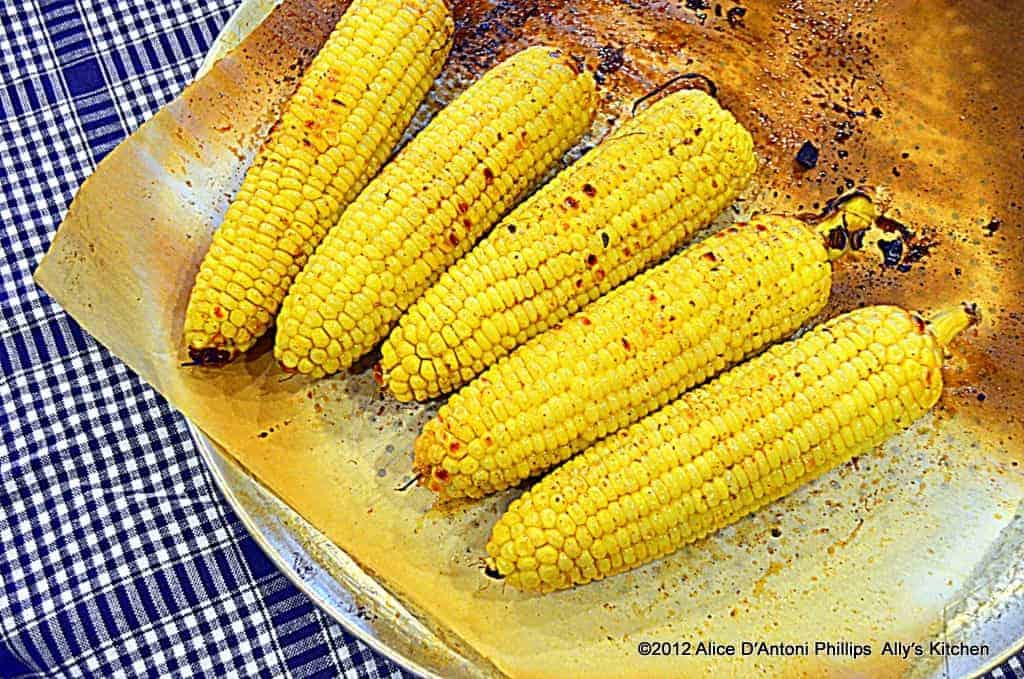 What you do:
Place shucked corn on a parchment paper lined cookie sheet. Drizzle on the butter and coat all ears well. Mix together the cumin, ancho chili, salt and pepper and sprinkle on the corn rolling and coating all over.
Roast in a preheated 425 oven for about 18-20 minutes or until the kernels are tender. Serve immediately!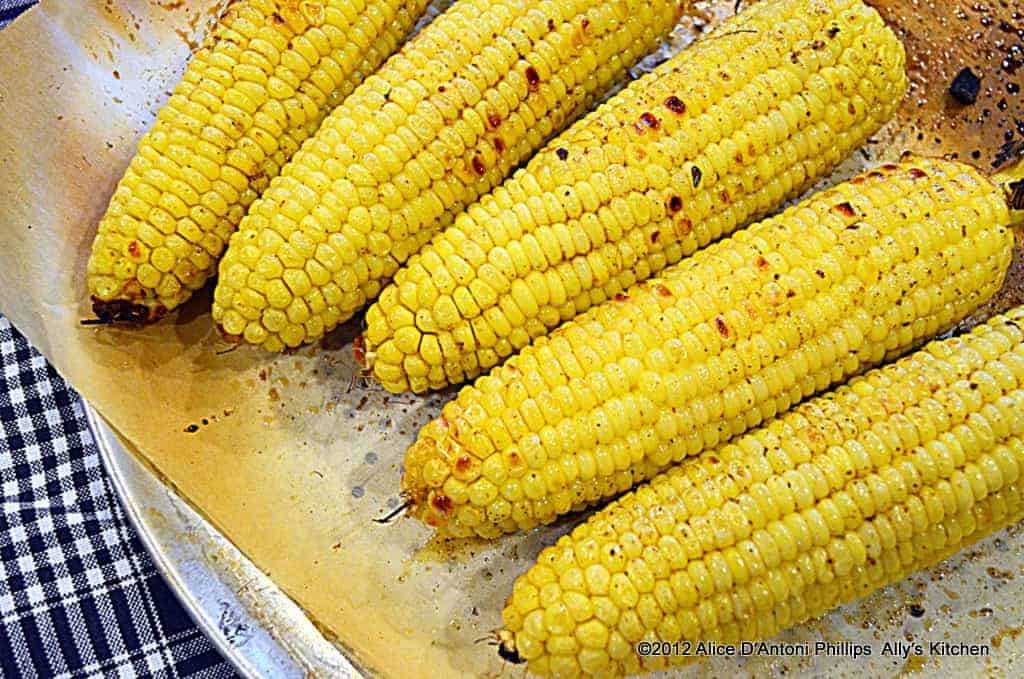 Copyright Alice D'Antoni Phillips www.allyskitchen.com