lemon mango no churn ice cream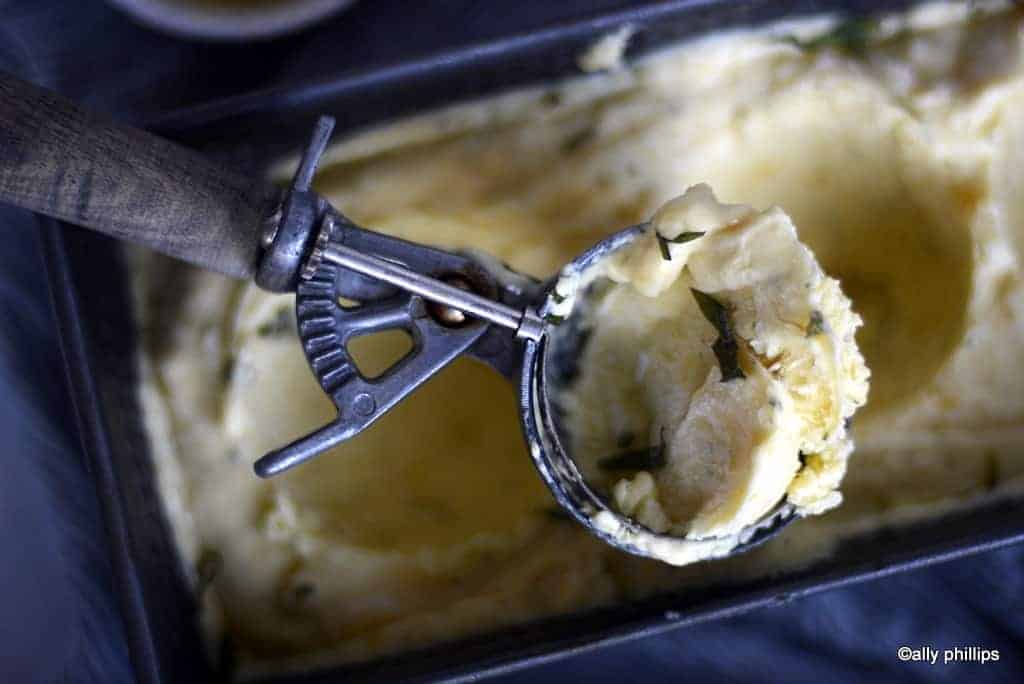 Lemon mango no churn ice cream! Creamy. Makes your mouth water! And, so easy to make. No equipment necessary!
Lemon Mango Ice Cream
The best taste testers for ice cream that I make? My three and five year old grandsons! Yep, they will be truthful.
Lemon Ice Cream Recipe
They will let you know from the expression on their faces whether it's good or not.
And, they will confirm two thumbs up for a new recipe like this lemon mango no churn ice cream by asking for seconds!
And, that's exactly what happened when I served them this dessert!
No Churn Ice Cream
Oh, yes, when they saw the littl' mango chunks, I told them that this was the 'surprise' in the ice cream! Bingo!
They're the lucky winner of a bite of fresh sweet mango!
This ice cream is no churn, ridiculously easy to make and all it needs is time to freeze after you've assembled it in the food processor.
No Churn Vanilla Ice Cream
The kids can make this with you.
In fact, before long, they'll be making their own ice cream with so many of the delicious frozen fruits from Dole Sunshine!
Homemade No Churn Ice Cream
Actually, this can be an 'elegant' ice cream, too. It scoops so flawlessly when you let it thaw for a while before serving.
Coconut Cream No Churn Ice Cream
Another thing about this recipe, ditch the heavy cream and use coconut cream! Yes, you can do that.
And, if you don't want to use the lemon pie filling, look for a high-quality lemon yogurt (16-24 ounces). You also will need to add the juice and zest of one medium sized lemon to give it that lemoneeee taste.
Why now serve with a small butter cookie or put side by side vanilla and mango ice cream scoops.
Small ones. Just enough to tickle the palate after a big meal.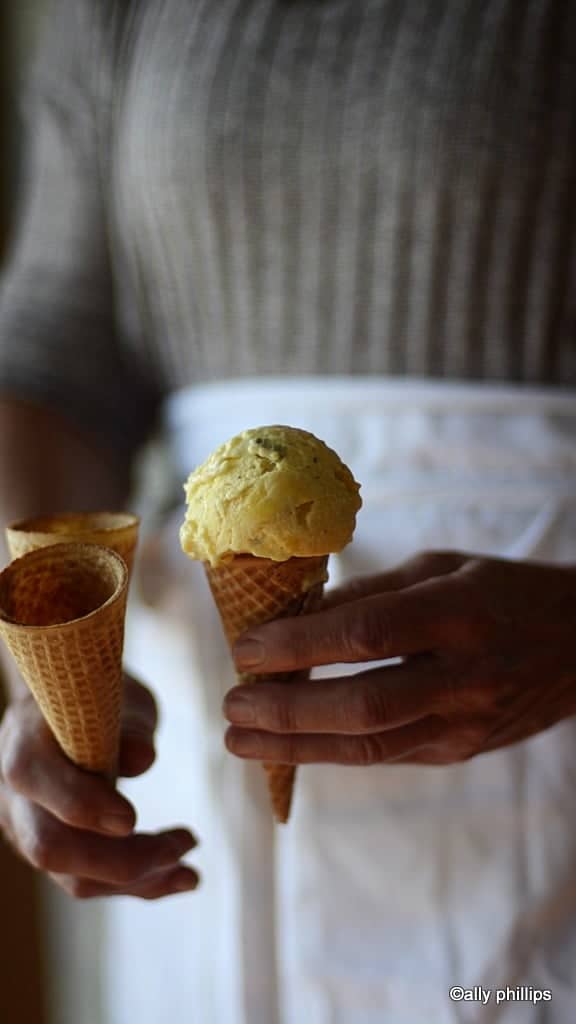 lemon mango no churn ice cream
Yield: One bread loaf pan
Ingredients
Makes: One bread loaf pan
1 (22oz.) Lucky Leaf Lemon Filling & Topping
12 oz. frozen mango chunks
1 ¼ cup heavy whipping cream
2 tsp. vanilla
1 Tbl. fresh mint, chopped + more for garnish
Instructions
Put the lemon filling, mango chunks, whipping cream, vanilla and one tablespoon fresh mint in a food processor.
Pulse about 60 seconds or until the mixture is a thick consistency. Some mango chunks will continue to be whole but smaller. That's ok.
Pour into a bread loaf pan. Cover with doubled foil. Put in the freezer for at least 8 hours, preferably overnight.
When ready to serve, remove and let the ice cream soften slightly. Scoop and serve.