carrot cake pineapple date nut waffles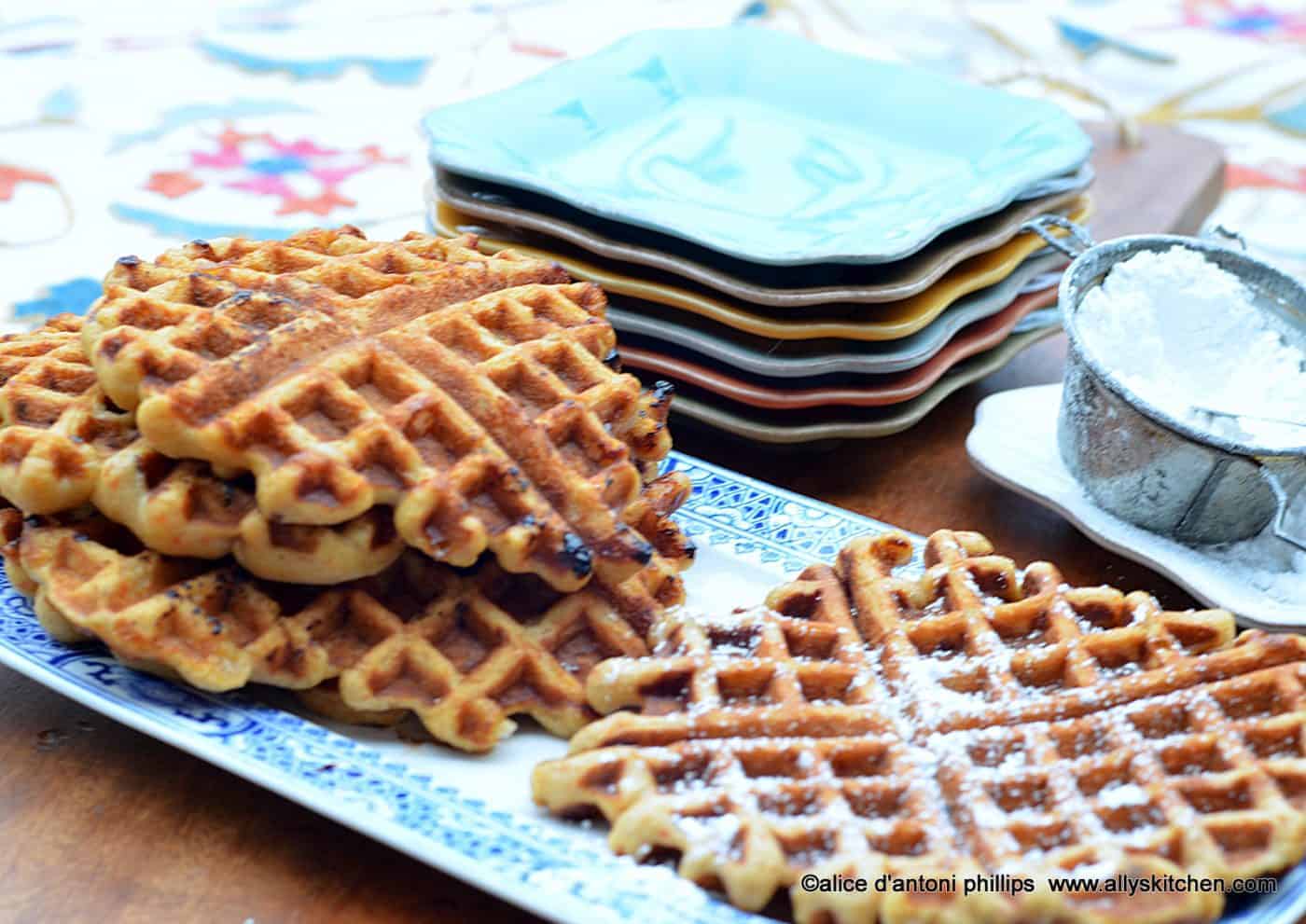 Carrot cake waffles! All those flavors you love in the carrot cake in a hot fluffy waffle! Drizzle with maple syrup and devour!
Carrot Cake Recipe
Yes, you can make carrot cake waffles! Carrot cake waffles combine the delicious flavors of a classic carrot cake with the convenience and ease of making waffles.
Best Carrot Cake
A carrot cake won the 2013 World Food Championships. The winner took home $50,000 that day for his family's recipe. Not too shabby, huh? It's just incredible how comfort food, like carrot cake, warms the soul.
Carrot Cake Muffins
That's why I wanted to stretch carrot cake to another venue. Yes, that of breakfast or brunch and in the form of a waffle. It could be a pancake, too.
And, consider this a versatile batter. Yes, you can try muffins or say a sheet pan cake!
Carrot Cake Pancakes
If you enjoy carrot cake, there's a good chance you'll appreciate carrot cake waffles or pancakes! They offer a fun twist on the traditional waffle and can be a great option for a special breakfast or brunch treat.
Carrot Waffle
The addition of optional mix-ins like chopped nuts and raisins or dried cranberries can add extra texture and flavor to the waffles, making them even more enjoyable for those who like these additional elements.
Carrot Cake Waffle Recipe
If you're a fan of carrot cake or curious about trying new and creative waffle flavors, then carrot cake waffles are definitely worth a try! You can always adjust the recipe to suit your taste by experimenting with different spices or mix-ins to make them even more personalized.
Best Recipes Carrot Cake
These are slightly crispy rounds or triangles of tender carrot cake with drizzles of honey of real maple syrup on top. Of course, you could go all the way and add the cream cheese frosting. It's your carrot. Have it your way!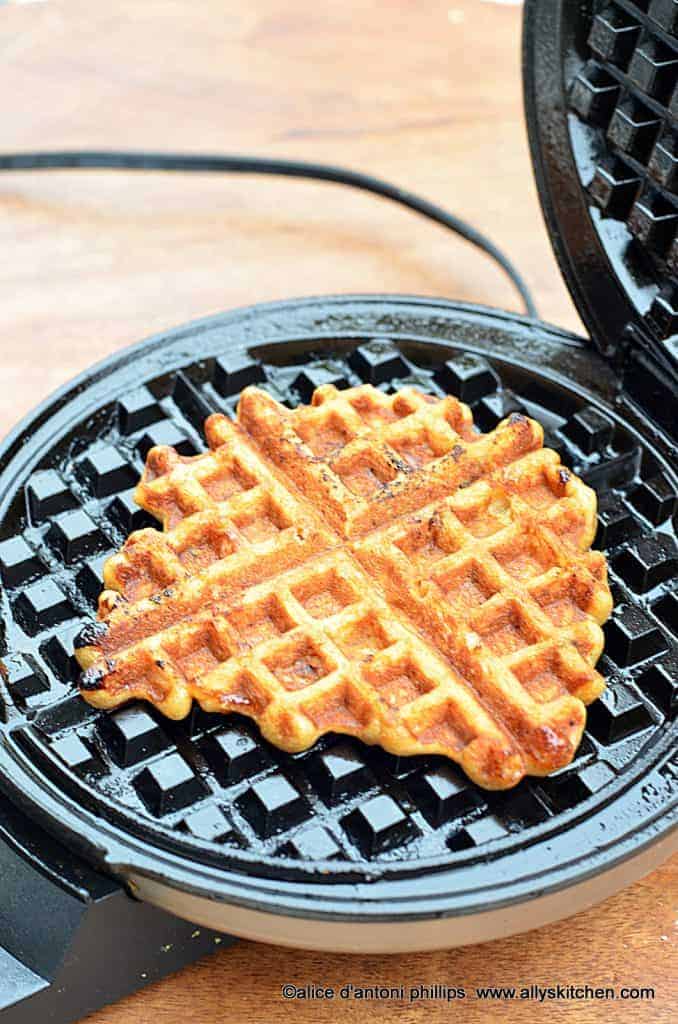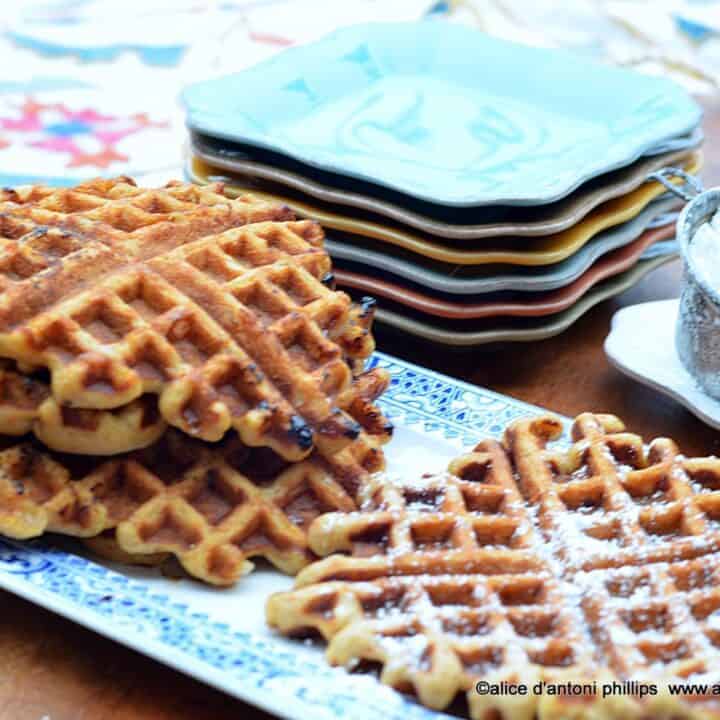 carrot cake pineapple date nut waffles
Yield: Makes about 15 small waffles
Ingredients
1 cup carrots, cut into pieces, put in food processor and grind into fine mixture
8 oz. pineapple tidbits, with about 1/2 cup of juice 
½ cup Greek yogurt, plain
2 eggs, beaten
1/3 cup coconut oil
1 tsp. vanilla
1 ½ cup self-rising flour
2 tsp. baking powder
¼ tsp. sea salt
2 tsp. ground cinnamon
¼ cup brown sugar
¼ cup sugar, coconut, date or maple sugar
½ cup dates, chopped
Avocado oil cooking spray
Instructions
Combine in a mixing bowl the carrots, pineapple, yogurt, eggs, oil and vanilla and blend. Combine in another bowl, the flour, baking powder, salt, cinnamon, sugars, and dates and blend.
Pour half the dry ingredients into the wet and blend. Repeat with the remaining and blend.
Make sure your waffle iron is hot. (I used a waffle skillet that makes 3" waffles.) Give a spritz of avocado oil if needed.
Don't put too much batter because it will spread out. If making in a waffle iron. Your waffle iron should have an indication when done.
Notes
These can be made into 'pancakes' also.

You could also try this batter for muffins.