Vanilla Bean Sweet Butter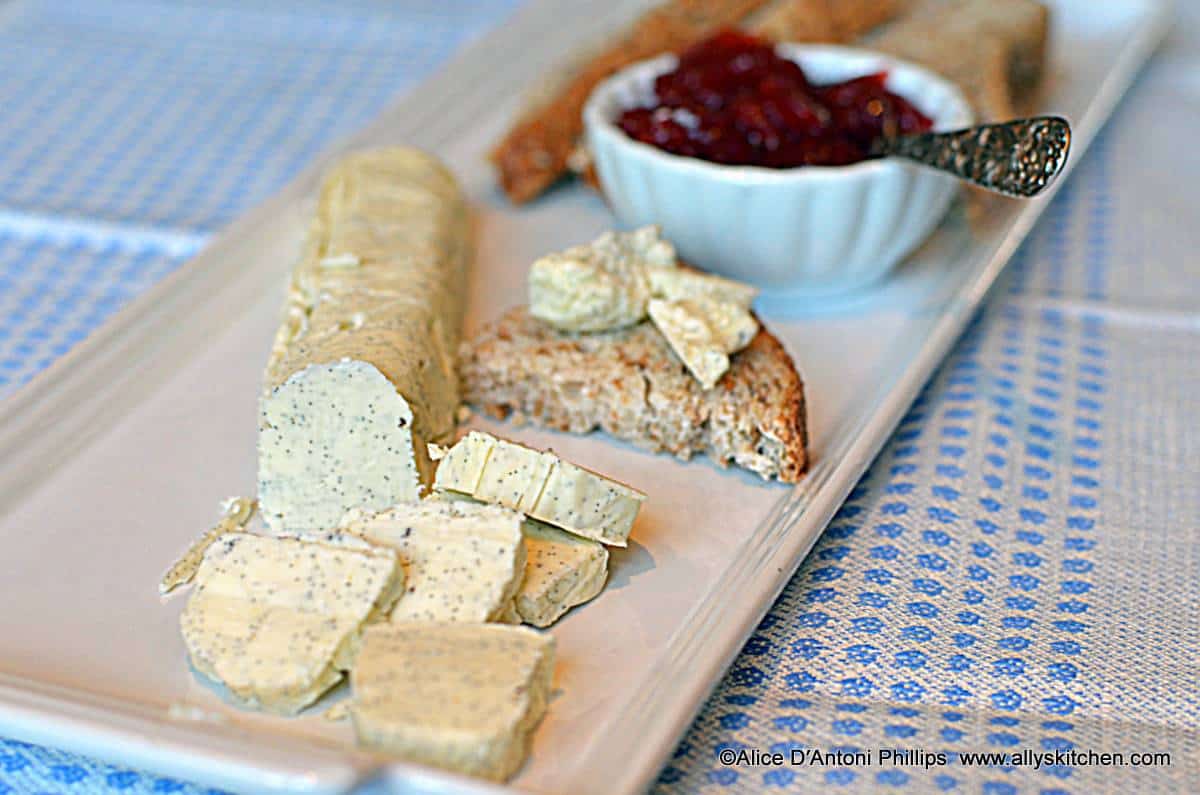 Confession Time~~I love butter!  As a kid, probably about the age of 3 or 4, I'd sneak into the kitchen, open the retro refrigerator, grab a stick of butter, peel back the paper and eat it like a push up!  Of course, I'd run into the back yard, find a hiding place, and be in my private space of sweet cream nirvana.  I don't even remember getting spankings for doing this, well, we call 'em 'whippins', but I probably did!  That just goes to show you that the pleasure of the butter high totally obliterated any punishment I got.  Yes, I was a fat 'butterball' toddler, and I credit butter for much of the extra padding I carried around!
While butter comes in salted and unsalted versions, and there's the popular honey butter, there are even more ways to make butter infinitely more luxurious than it already is.  Besides adding decadent vanilla bean paste to it, you you can add fresh herbs, capers and even chopped olives and pickles if you want…you get the idea, 'bout anything that makes you happy!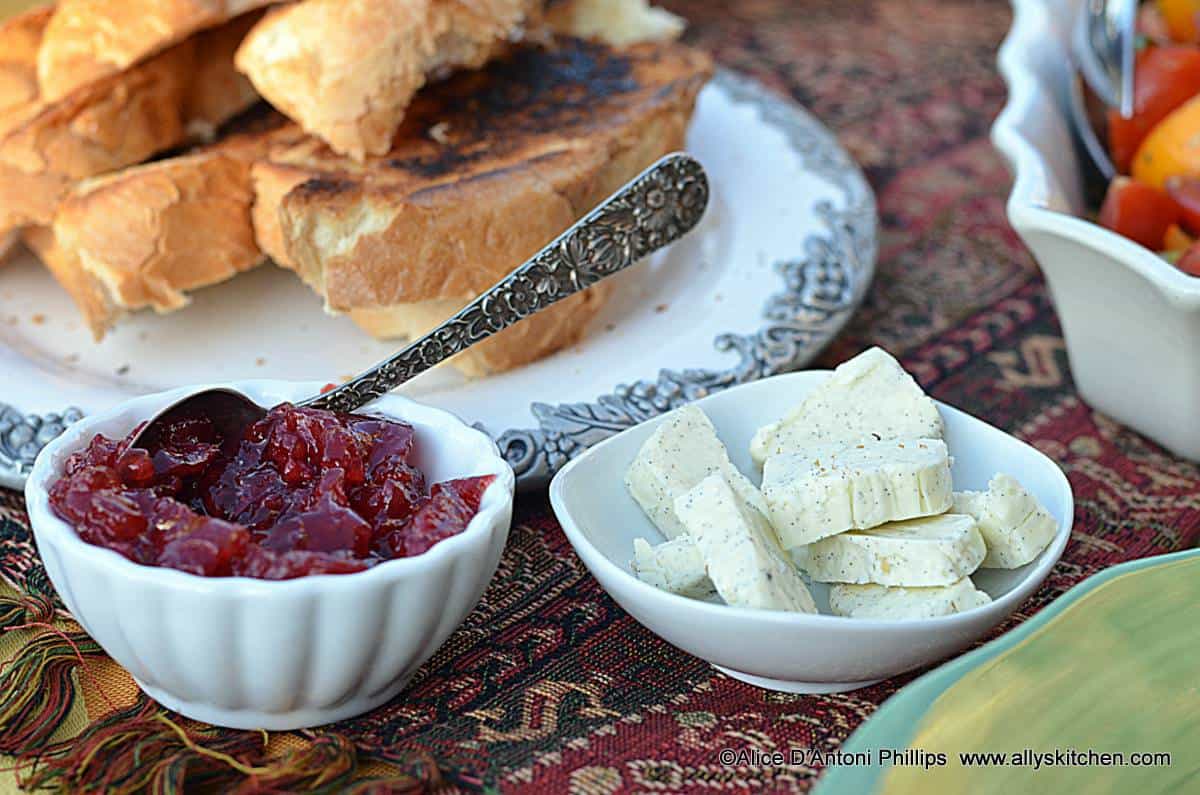 Makes:  8 ounces of butter
What you need:
1 stick of room temperature softened butter
1 whole vanilla bean
1 tbl powdered sugar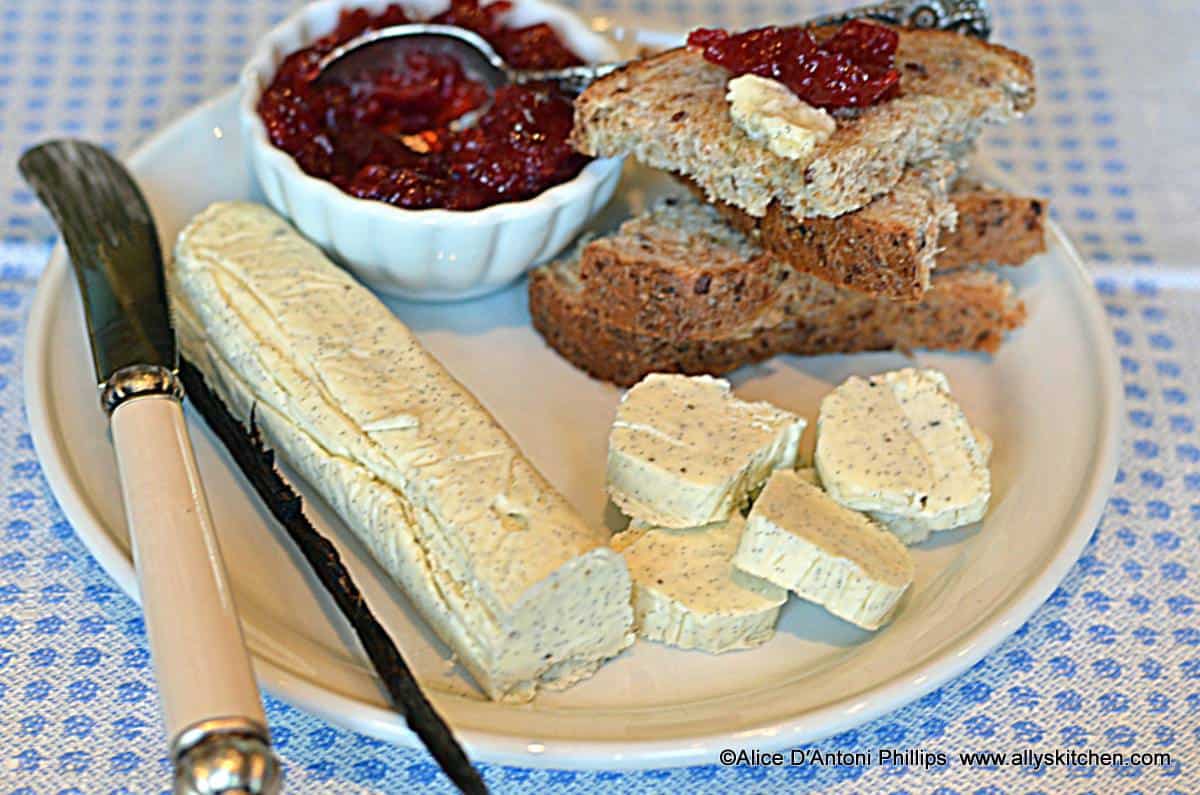 What you do:
Pu the soft butter in a bowl.  Open and scrape the insides of the vanilla bean.  Put in the butter.  Add the powdered sugar to the butter.  Blend all together.  Scrape the softened butter on to about an 8″ sheet of plastic wrap.
Flip over one part of the plastic over the butter and mold into the desired shape (I did a 'log' about 8″ long).  Roll the shape in the wrap and put in the freezer until hard.  Remove and pull away the plastic wrap.
Ready to cut and serve!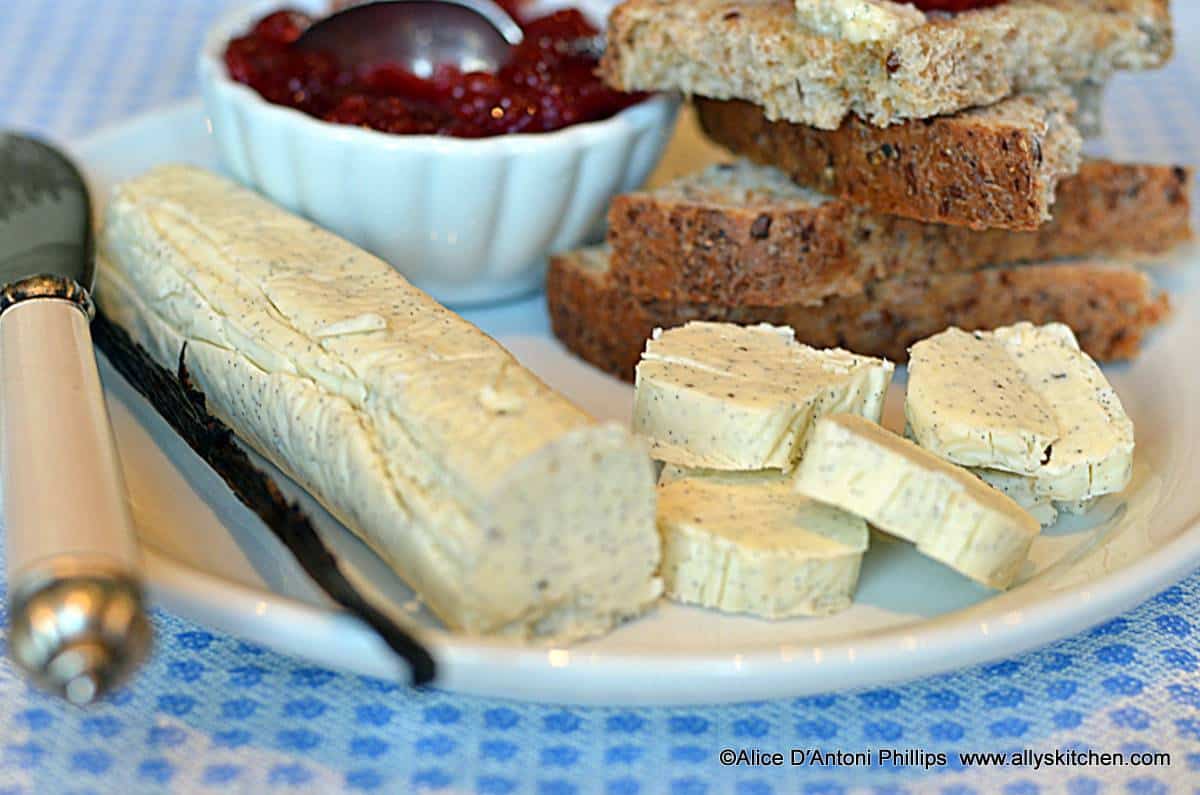 ©Alice D'Antoni Phillips   www.allyskitchen.com