Seeing the bananas and not just tasting them is what this chunkie banana nut brown sugar bread's all about. Since I knew I'd be traveling and couldn't eat them nor wait for the 'nanners to ripen to the good ol' mushy really ripened stage, I decided to preserve their beauty in the bread, as bite-size chunks.
Best Banana Bread Ever
There are so many things that make this the best banana bread ever!
It's super nutty! Who doesn't love a good bite of crunch in every bite. And, walnuts are one of those healthy nuts that you want to eat.
You've got a hint of cardamom! Wow, if you haven't tried that spice, then you're in for a treat.
This banana bread slices seamlessly. Just give it time to cool and set. I know you're gonna be chompin' at the bits to eat, but breathe and just be patient!
It worked so well, not only do you get that banana flavor, but you also have the visual bites of the bananas! Now I can tell you without reservation that this bread keeps well, is moist and gets even tastier after days two and three. I traveled with two big slices wrapped in wax paper (love this almost as much as parchment paper), and ate days later. This banana bread was still great as I finished it off while writing this post!
Before I sign off, check out this French Madame Turkey Sandwich! It's getting lots of Pins. No wonder why, it's amazing! xox ~ally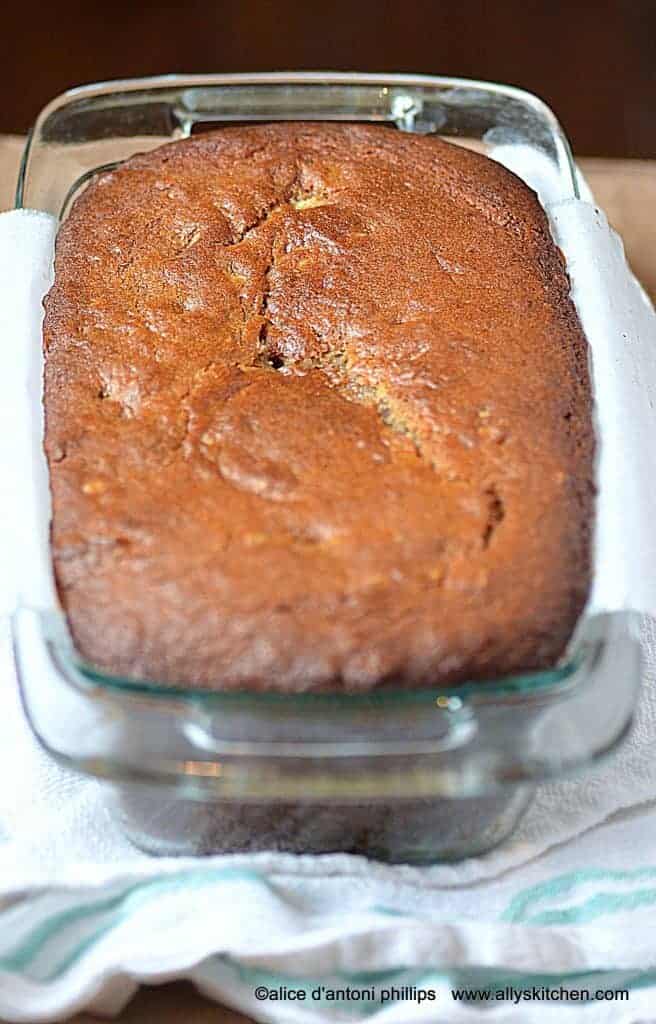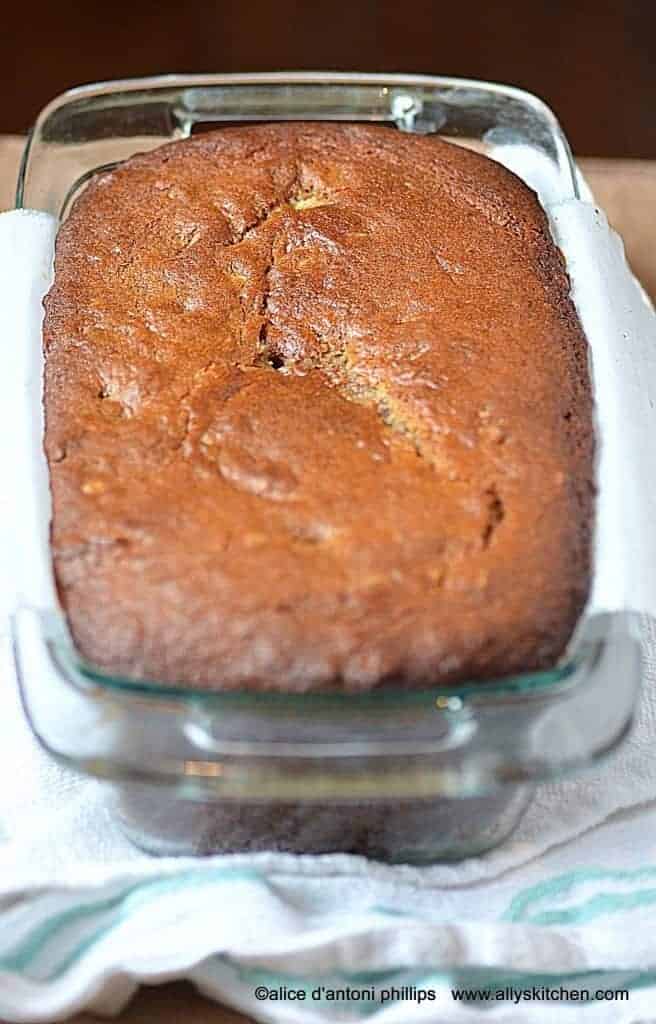 chunkie banana nut brown sugar bread
Ingredients
Preheat oven to 350
½ cup white sugar
½ cup brown sugar
½ cup butter, softened
2 eggs, beaten
½ cup buttermilk
2/3 cup plain yogurt
2 tsp. vanilla
2 cups all-purpose flour
1 tsp. baking soda
3 tsp. baking powder
½ tsp. sea salt
1 tsp. cinnamon
½ tsp. cardamom
1 ½ cup walnuts, chopped
2  large or 3 medium sized (not too ripe) bananas, cut into about 1" pieces
Instructions
In a large mixing bowl, combine the white, sugar, brown sugar and butter and blend with a hand mixer about 90 seconds. Add the eggs, buttermilk, yogurt and vanilla and blend together well.
In another mixing bowl, combine the flour, baking soda, baking powder, salt, cinnamon and cardamom and blend. Pour half into the wet ingredients and blend well, then add the remainder and blend well.
Add the walnuts and blend in well. Add the banana pieces, fold in gently.
Grease a bread pan well. Pour batter in and bake in a preheated 350 oven about 60-75 minutes.
After about 35-40 minutes, cover the top of the bread with a foil tent, so it won't get too brown. Do the toothpick test to check for doneness . Remove to a cooling rack.
Notes
This chunkie banana bread freezes very well!
Serve slices with a slather of whipped cream cheese or mascarpone.
Believe it or not, you can make French toast from the slices. Just make sure the slices are about a minimum of one-inch thick. Then treat this slice like you would bread for making the French toast.
https://allyskitchen.com/banana-bread/
©ally's kitchen intellectual property