big boy apple pie cupcakes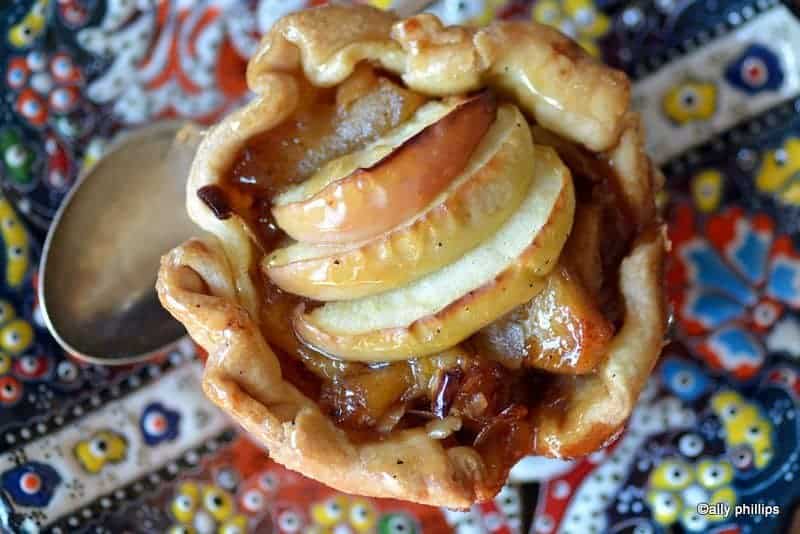 It's an apple pie. It's an apple cupcake. It's both! Yes, these big boy apple pie cupcake cuties can be made ahead then popped in the oven then ready when dinner's over and you want an impressive dessert!
Now, you can serve right side up or upside down as you see in my photos. That's because I used the molds that are like baby cakes. But, even if you use a large cupcake pan, I can just see this big boy apple pie cupcake upside down with a big ol' scoop of vanilla bean ice cream, whipped cream or if you're getting wild and crazy, both!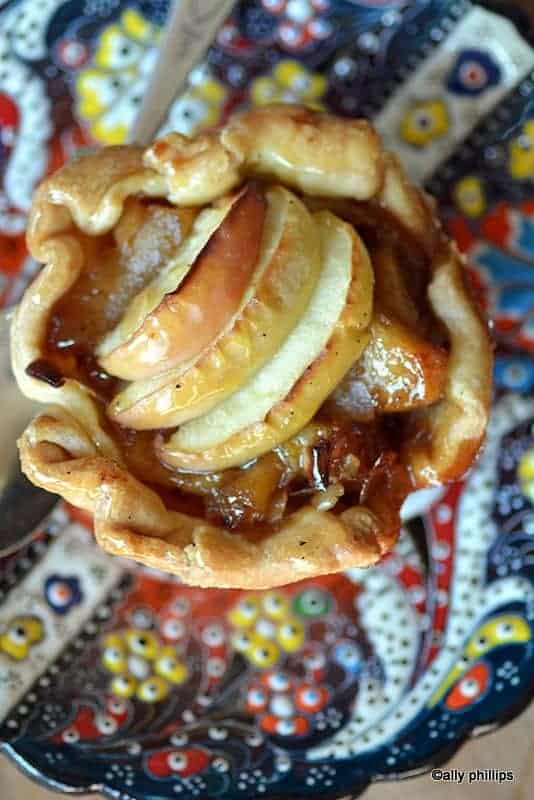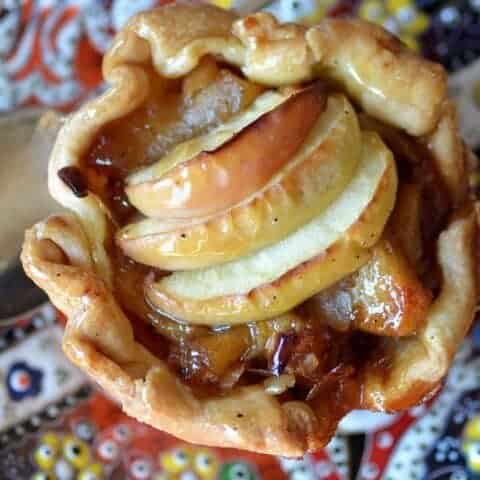 big boy apple pie cupcakes
Ingredients
Preheat Oven to 350
Coconut cooking spray
1 refrigerated pie crust rolled out and cut into 4 quadrants
3 cups Skillet spiced apples & coconut—click for recipe
12 apple slices, thin with skin on
3 Tbl. honey
Instructions
Coat the large muffin pan openings with cooking spray. Mold into each one piece of pie crust.
Fill each with equal amounts of the spiced apples and coconut.
Top each with three apple slices. Bake in a preheated 350 oven for about 28-34 minutes.
Remove to a cooling rack and cool for about 5 minutes. Meanwhile, put the honey in a small microwavable bowl and microwave on high for 22 seconds.
Using a pastry brush, coat the tops and crust rims with the honey glaze.