baby & dumpling squash #orangeinspiration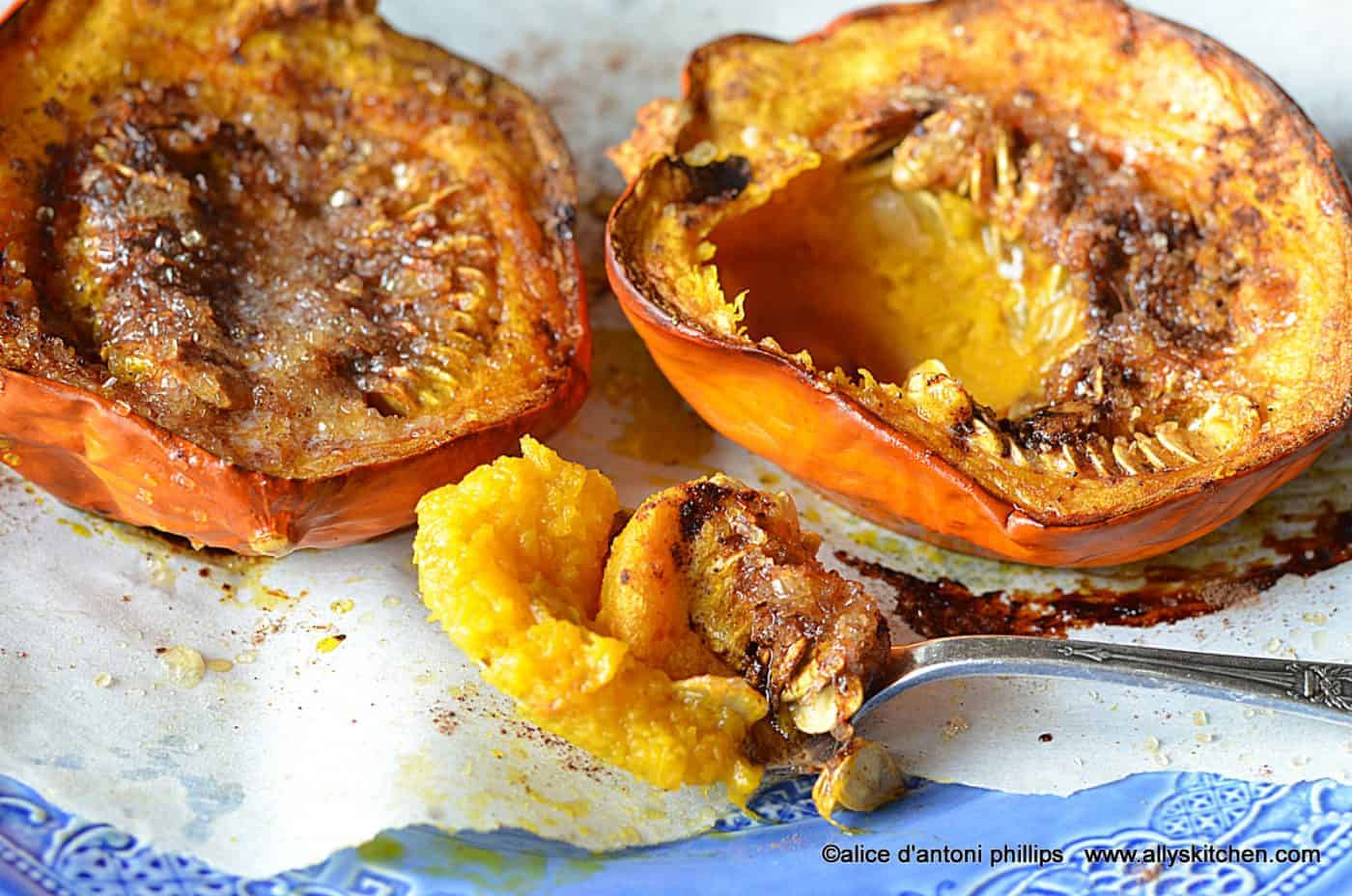 This recipe is in support of #orangeinspiration~~one of my foodie peeps, Justine, whose blog is Full Belly Sisters, wanted to raise awareness and money for cancer. The organizaztion, Cycle for Survivial, founded in 2007 raises money, $61 million to date, for supporting clinical trials and research for cancers~~especially those rare ones, like brain, pancreatic, cervical, stomach, thyroid ovarian and all pediatric cancers.
Memorial Sloan-Kettering Cancer Center~the world's oldest and largest private cancer center~ and Cycle for Survival have contributed to more than 100 clinical trials and research studies, and also to major research initiatives that will change the way cancer is diagnosed and treated. MSK's close collaboration between doctors and researchers is a unique strength: new drugs and therapies developed in the lab can be moved quickly to patients' bedsides.
So what better than to use a food that's beautifully orange and so healthy for us to support the #orangeinspiration! Squash is a seasonal vegetable but anytime you can get it it makes a wonderful addition to any meal. Squash is just so dang versatile~~from using it in pasta to even cookies and pudding, squash can morph into so many dishes.
The smaller individual serving size squash can sometimes be overlooked for the larger squash. I decided to give these baby squash and dumpling squash a try, and wow was I glad I did~~major #orangeinspiration! Tender and even sweeter to the taste, they cooked more quickly and were whimsical for serving~~loved it!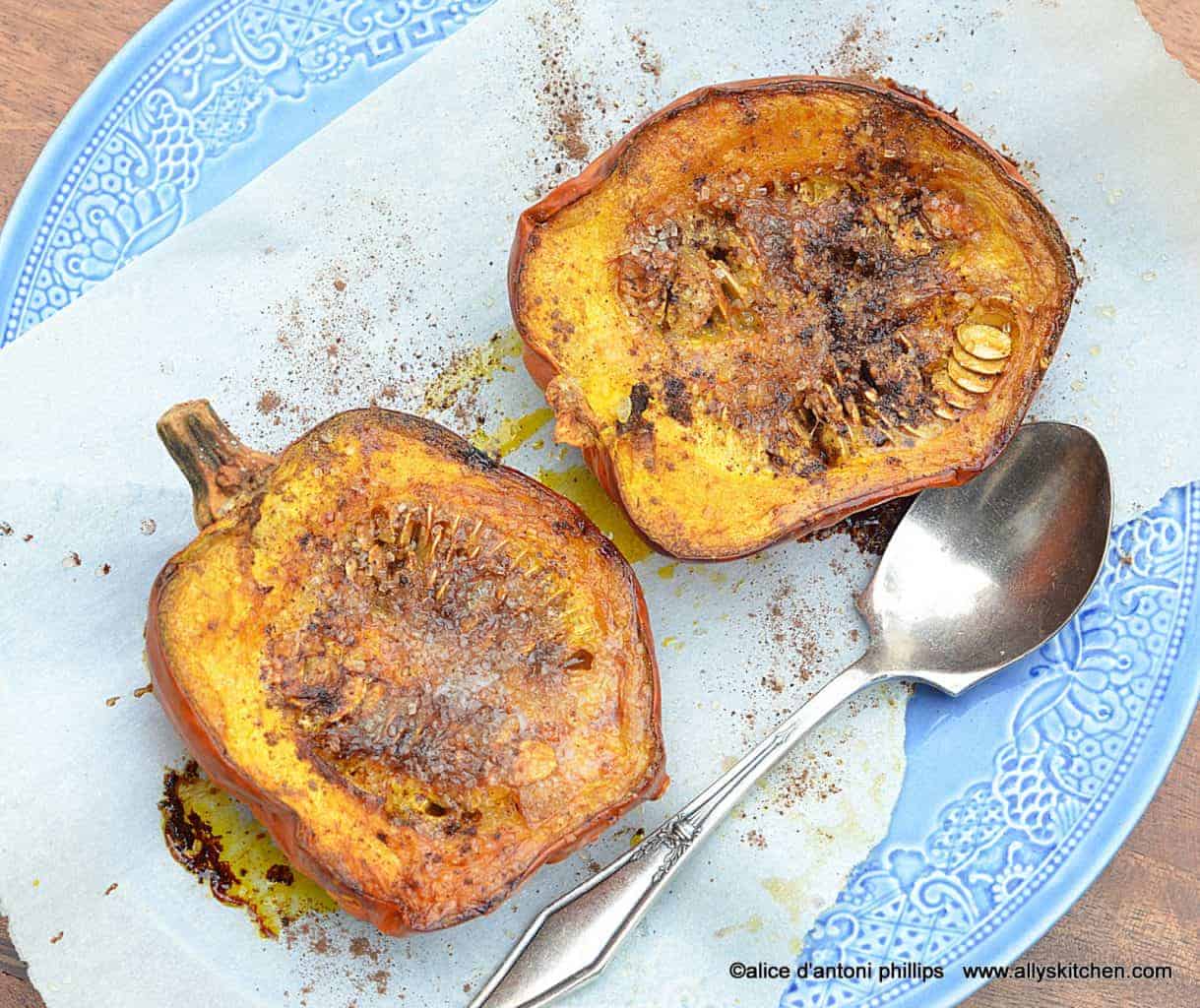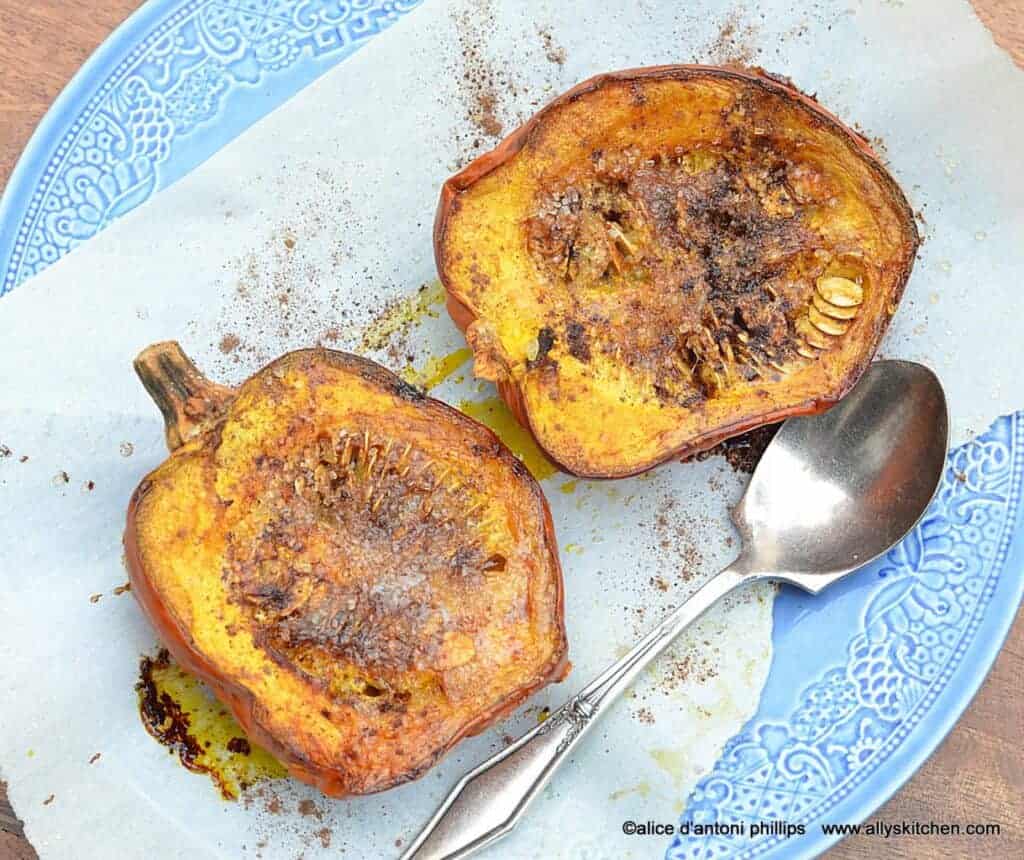 Preheat oven to 400
Serves: 2-3
What you need:
2 small squash (any variety
4 Tbl. butter
1 Tbl. Jamaican allspice
4 Tbl. brown sugar
Finishing sea salt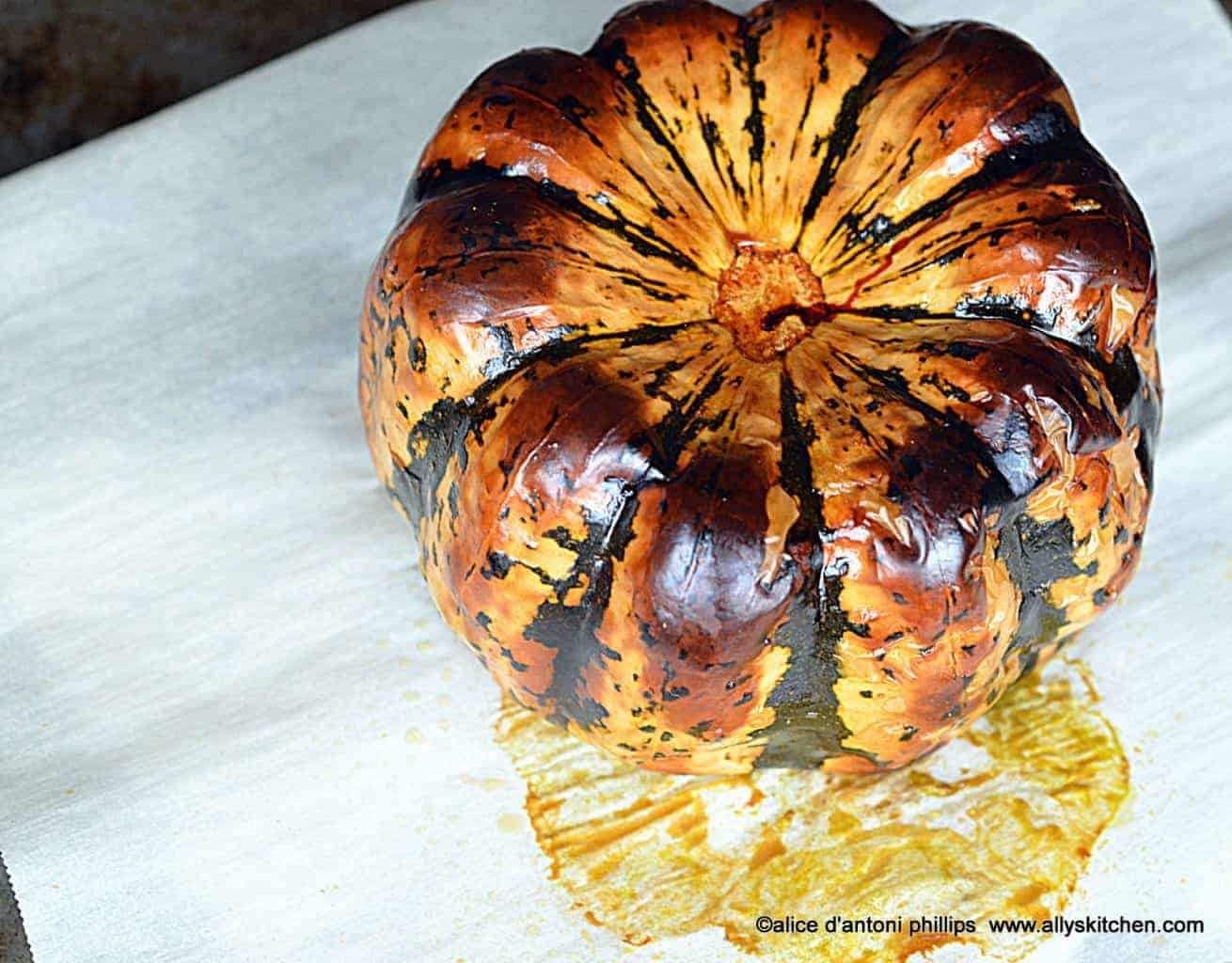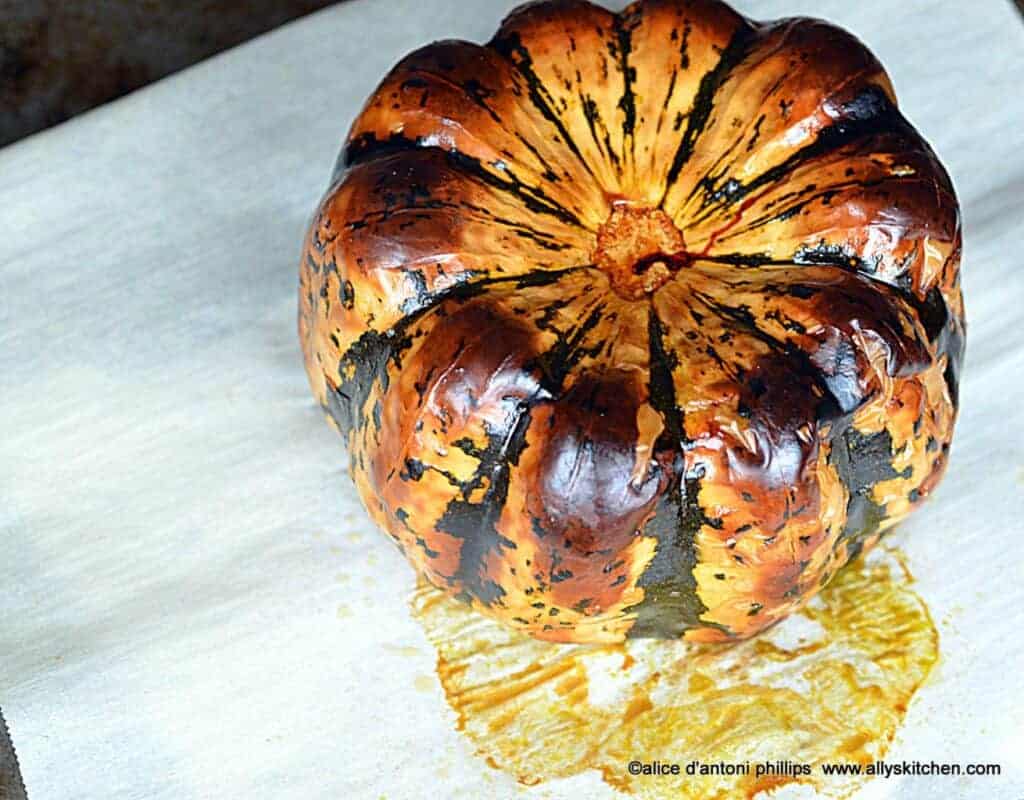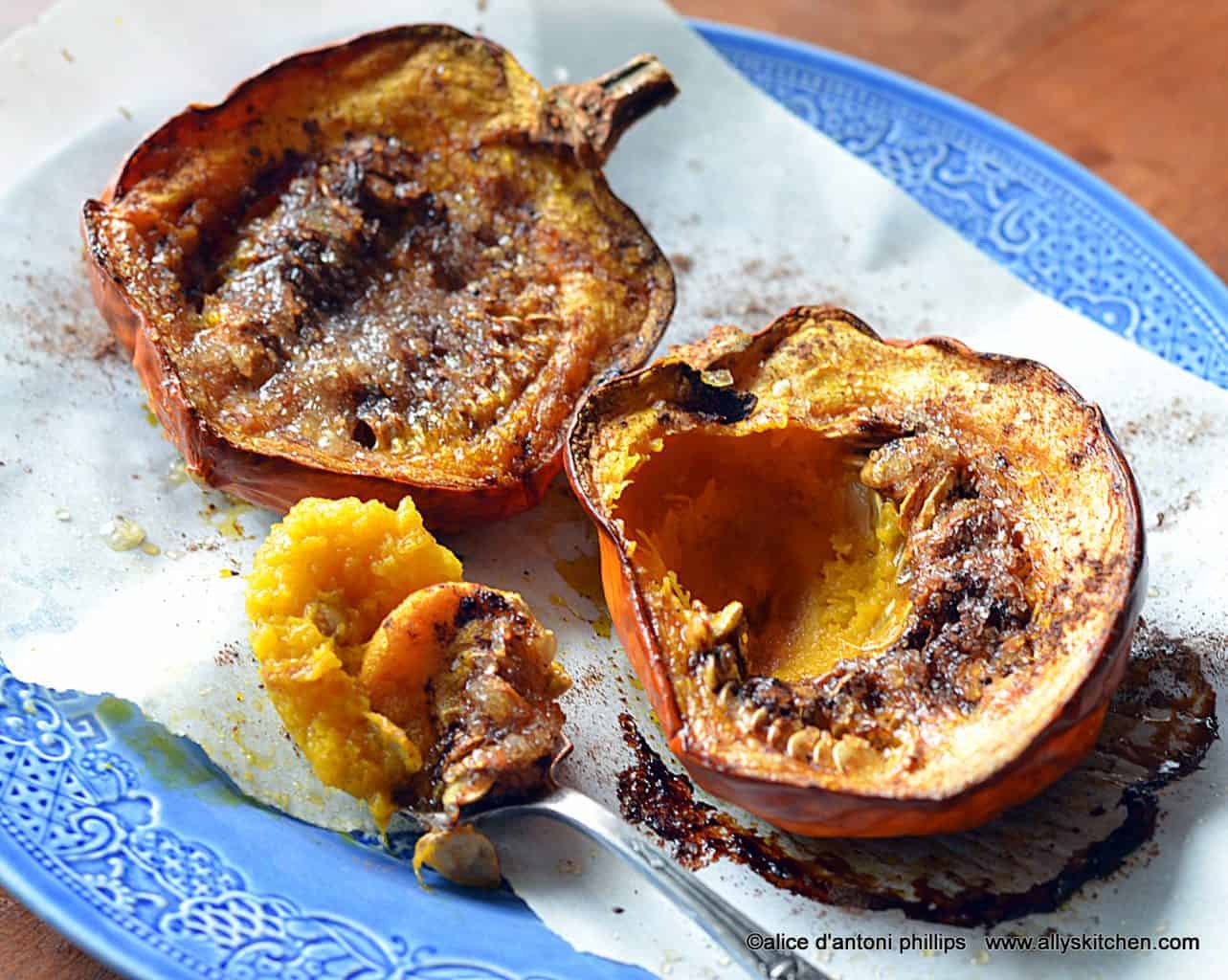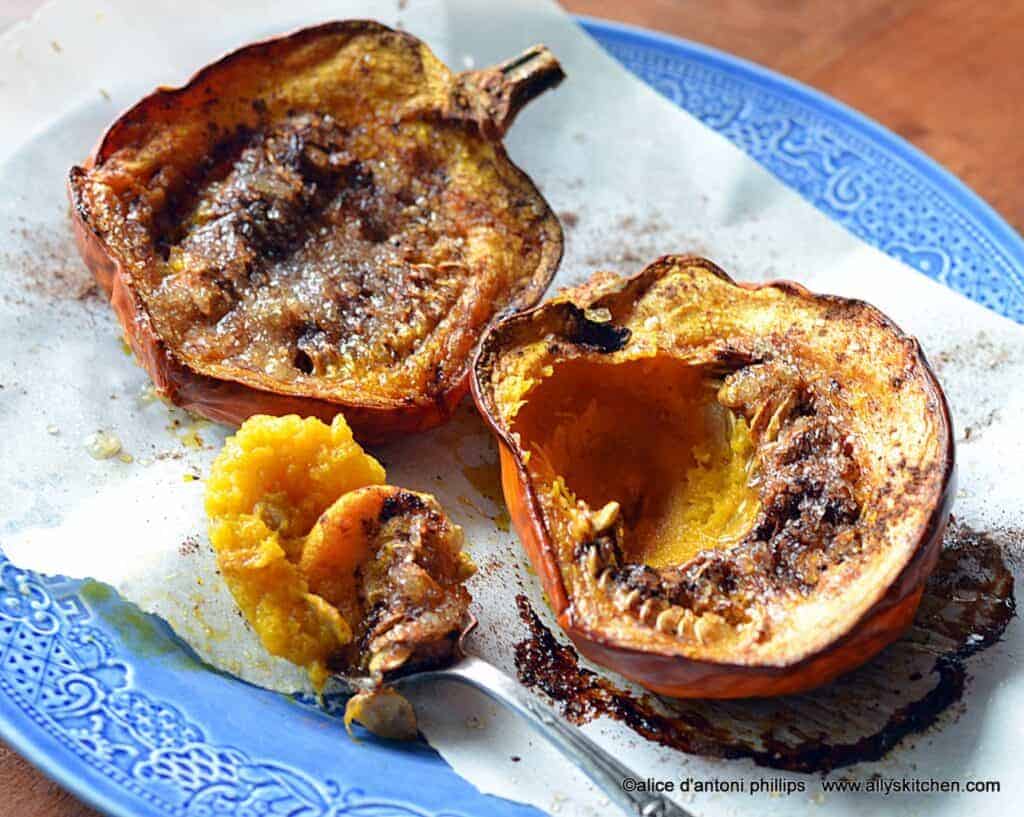 What you do:
Cut the squash in half if it's doable. Scoop out the seeds and insides. Put one tablespoon of butter on each half. Combine the allspice and brown sugar in a small bowl and mix together. Sprinkle equal amounts on each half. Place on a parchment paper covered cookie sheet and bake in a preheated 400 oven about 20-25 minutes or until the insides are tender. Remove, sprinkle with a little finishing sea salt and serve.
If the squash cannot be cut in half, like the dumpling squash, then roast it whole. It will need to cook about 20-30 minutes longer. Remove, place a dry doubled dish towel over it to form a tent. Let it cool and then slice and remove the seeds and cooked squash. Season the inside with some butter, brown sugar and allspice.