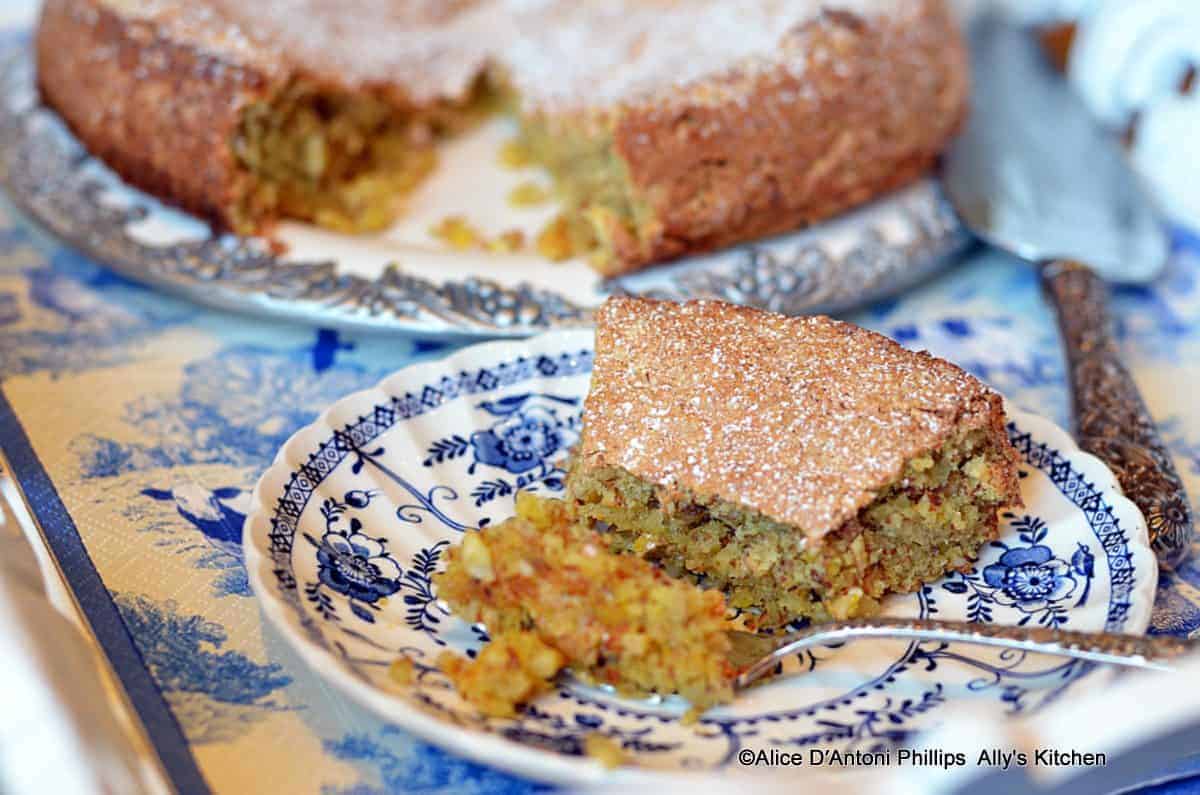 Cakes are the perfect sweet treat, so today we're showing you a delicious almond zest cake recipe that is fun and easy for you to make at home!
Almond Zest Cake
I found this cake while hanging out at Food 52. called 'Tarta de Santiago' and it was created by Emma Gardner whose blog is Poires au Chocolat.
There's some history behind it as found on the this website.
How To Make Almond Cake?
Dessert is a decoration of any festive table. Sweets always cheer you up and charge you with positive emotions. And the most popular festive delicacy is a beautiful and delicious cake. Almond cake is a fragrant, delicate, and very satisfying dessert. The main ingredient of the cake, as the name suggests, is almond. Almonds are added to dough or cream. You can use ready-made almond flour to make an almond cake, but it is inferior in taste and aroma to natural nuts.
Best Almond Cake
Almond cake has a special nutty flavor and aroma. Moderately sweet, aromatic, and unusual in taste! It will suit both a festive feast and a family everyday tea party. This is always pleasant to have a cup of tea or coffee with such a cake. Moderately sweet, it will not leave anyone indifferent. Allow yourself such a luxury! Make an almond cake and enjoy its magical taste in the good and kind company of family and friends.
Another super easy, delicious and healthy recipe that you should try is coconut cream pancakes, and festive colorful thanksgiving side dishes!
Flourless Almond Cake
For someone who loves healthy dessert, this cake will most likely become a favorite and it will be baked in the house more than once. Subtle notes of almonds add a special aroma and flavor. Flour is not added to the cake at all. This sunny cake will bring a great mood to the whole family. The taste of the cake, I can tell you, is simply delicious.
Flourless Cake
Honestly, I don't think you'll even miss the flour once you bite into this cake. You might also want to try my flourless Baileys Chocolate Espresso Tart!
Nutritional Benefits Of Almonds
Almonds are very nutritious; they are high in fat, about 50%, but much less than other nuts. The benefits of almonds are due to their natural composition. It is considered an excellent source of phosphorus, magnesium, manganese, calcium, iron, and potassium. It contains many B vitamins (B1, B2, B3, B5, B6, B9), as well as tocopherol (vitamin E). Almonds are good for the heart and blood vessels as they contain a lot of unsaturated fats, amino acids, and minerals.
Simple Almond Cake Recipe
This cake is for a real sweet tooth! Very, very sweet! If you want to pamper yourself with a dessert or surprise guests with a special treat – the almond cake is exactly what you need! This cake is not only incredibly tasty, but it is also very healthy. Thin almond petals are used to decorate the cake. They give the dessert a festive look.
Looking for more delicious and healthy recipes? Try my more delicious recipe such as
~whiskey sour lemon ciambella~
banana almond pie pan cake
french vanilla almond cake
I promise yummy flavors! xoxo ~ally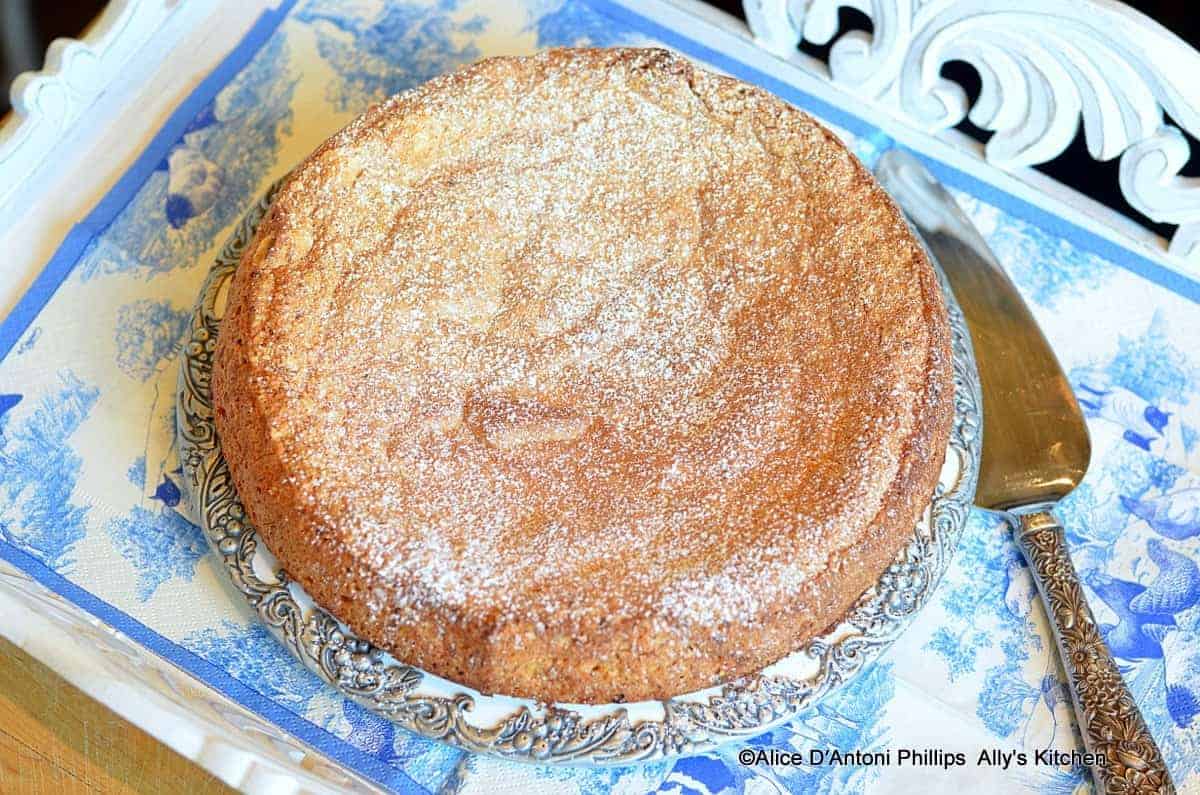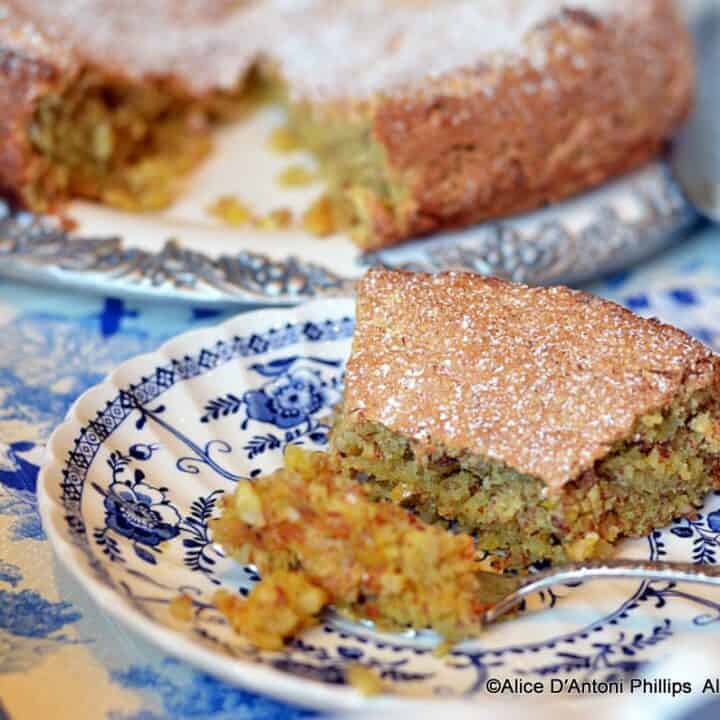 almond zest cake
Yield: One springform pan

Cakes are the perfect sweet treat, so today we're showing you a delicious almond zest cake recipe that is fun and easy for you to make at home!
Ingredients
Preheat oven to 350
1 ¼ cups ground almonds,put in food processor and grind—not completely into a dust—leave some small pieces of nuts
4 eggs, separated
½ cup + 4tbl sugar
¼ tsp sea salt
Zest of ½ lemon and ½ orange
Powdered Sugar (garnish)
Instructions
In a mixing bowl, combine the egg yolks, sugar and salt and beat with a hand mixer until light and fluffy. Add the ground almonds and blend together. Add the lemon and orange zest. This will be a thick paste.

Whip the egg whites into a stiff meringue. The batter will be fluffy.

Put a big dollop of the meringue into the almond/egg paste and blend. Then gently transfer this loosened mixture to the remaining meringue bowl folding in and gently blending both mixtures. It is now ready to put in the springform pan.

Pour into a springform pan (line bottom with parchment paper); coat sides with cooking spray.

Bake for about 30 minutes (do the toothpick test) in a preheated 350 oven. Remove and let cool on a rack. It's no big deal that the center will sink some. Dust with powdered sugar.