Chic Kitchen Stuff Giveaway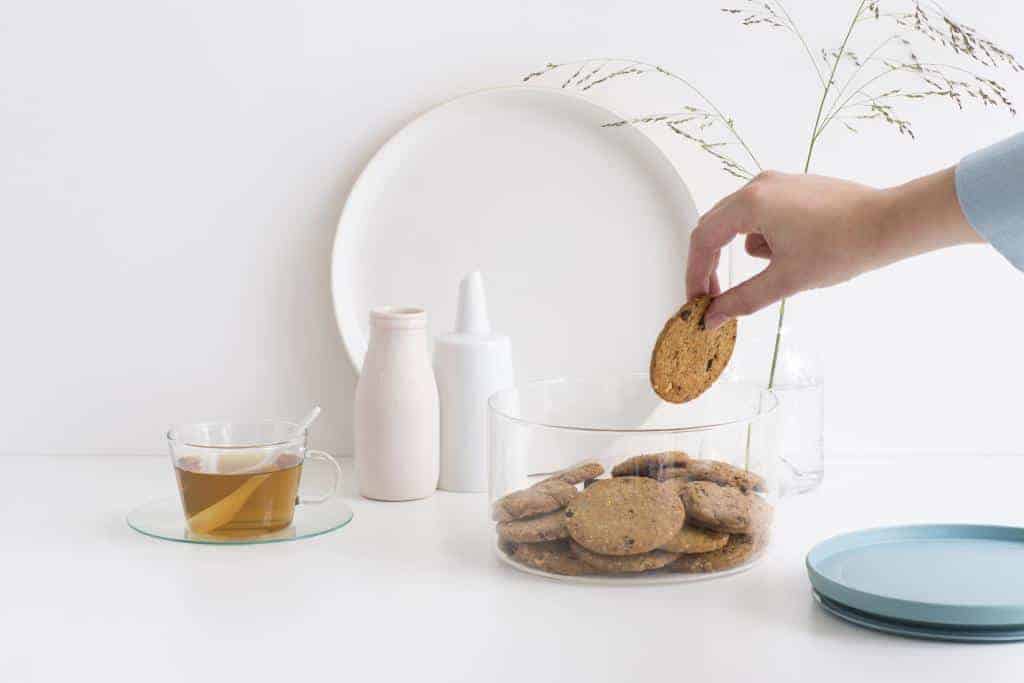 Disclosure: First of all, this is a sponsored post. I am receiving compensation for this post. But, rest assured, everything you read is my own opinion, and there's no way I'd be doing this post otherwise. I've spent time reviewing this company and working with their marketing folks. And, I'm happy to say it's a company that aligns with my Ally's Kitchen style and mission. So, read on!
Giveaways! Everyone loves to win. Everyone loves to get something 'free'! Well, I'm happy to be able to do this for my foodie peeps. Yes, I'm teamed with Brabantia, a global interior design brand, to share some of their really sleek and chic kitchen stuff. It's a 'Chic Kitchen Stuff Giveaway'! And, there are so many ways to UNLOCK additional entries, so just keep on reading! Plus, there's not just one winner or two or three, there will be FIVE!! Yes! We are spreading the luv!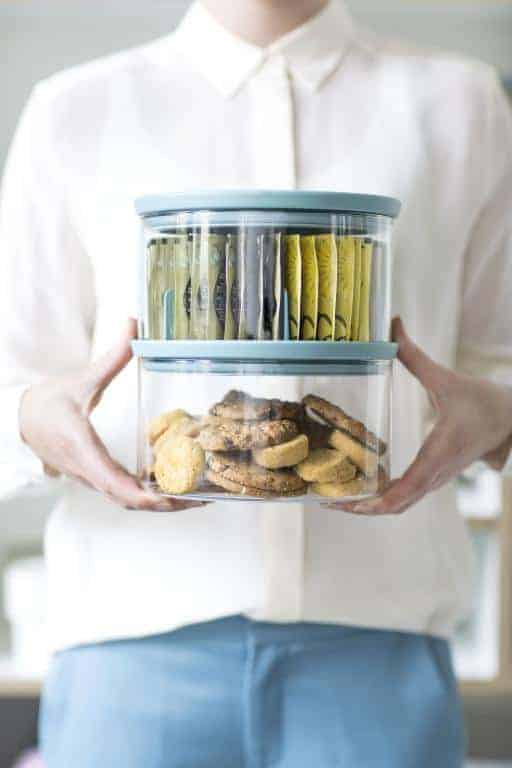 Most of you know that I don't align myself with brands unless they're the RIGHT brand. A brand that exemplifies all that's good and right in the kitchen. A brand that makes cooking and sharing the love of food a joy. And, this company is right up my alley!
For those of us who see our kitchens as extensions of our personalities and life, we know that decor, prettiness and functionality are essential. There's nothing more inviting than to have products that serve these multi-purposes. And, Brabantia's high quality 'designed for living' products will make your kitchen space even more alluring and fun.
We're giving away FIVE sets of these gorgeous sleek and chic stacking glass jars. Not only will you want to show them rather than hiding them, you'll have fun filling them with everything from cookies, pasta, flour, sugar, tea bags, coffee beans to teeny tiny candy bars and more! Since I buy pearl sugar in large bags, I'm totally excited to show off these 'pearls' of sweetness right on my kitchen counter with one of these stacking jars. And, because they're made of glass, well, you'll have no worries about freshness. They're dishwasher safe and guaranteed for up to 10 years.
I love what the company's category manager, Hanneke van den Berg, of 'food enjoyment' says about them!  'Both tea and cookies taste better when presented in style.' And, I'll add to that that anything you decide to put in them will be more enjoyable when done with style!
Alrighty, throw your hat in the ring. Ya can't win unless you enter. I'm rootin' for ya!! xoxo
~peace & namaste~ ally