Trail Mix Sweet Potato & Pineapple Cheesecake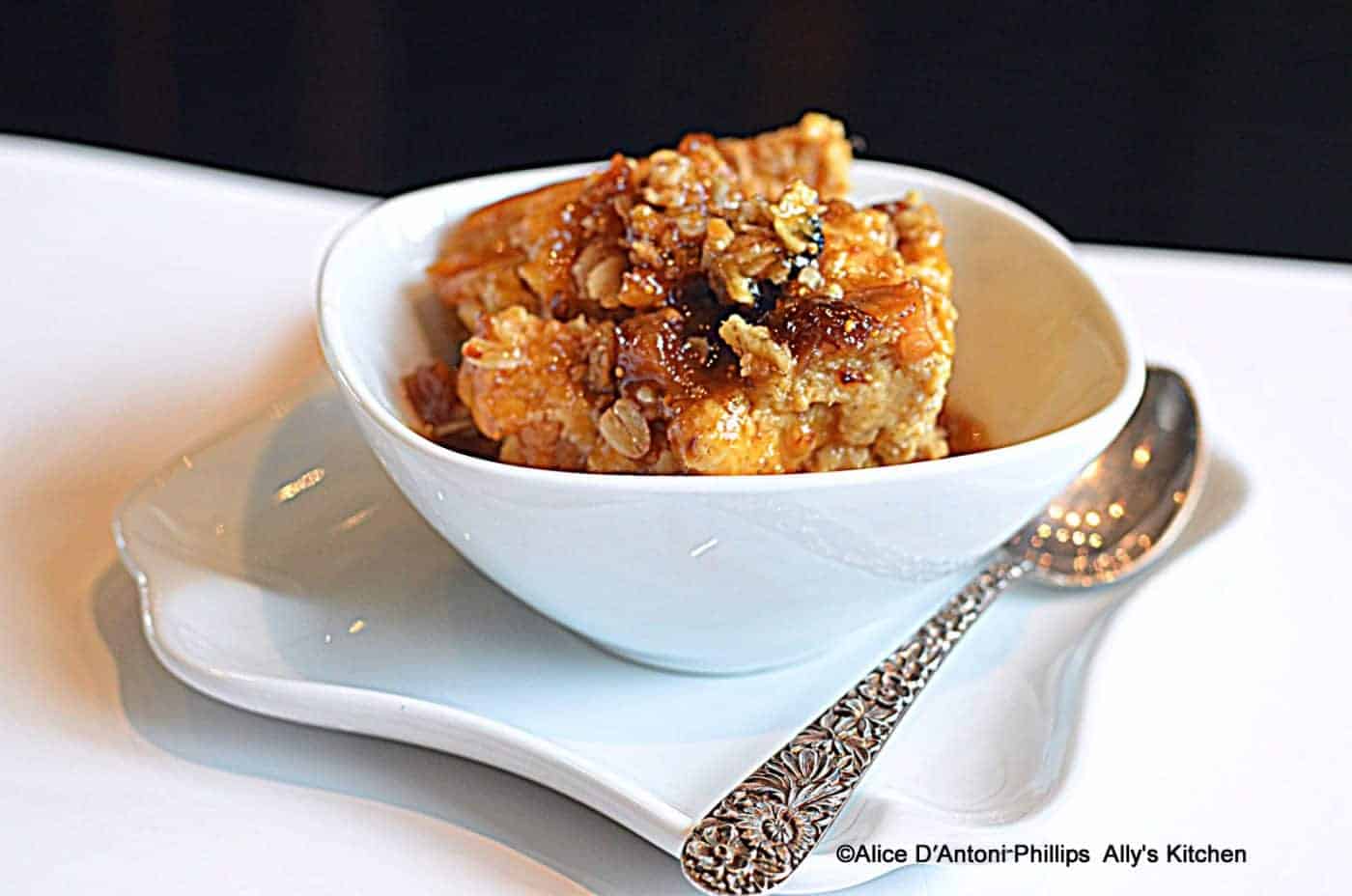 I'm convinced you can make just about anything into a cheesecake!  This 'trail mix sweet potato & pineapple cheesecake' is a perfect example! It's like a sweet potato pie with a crunchy crust, then you add the depth of the pineapple juice and top it off with the fig sauce, and you've got some creamy chewy goodness than can be scooped with a spoon or cut with a knife~~really doesn't matter b/c either way it's gonna be an adventure for your palate!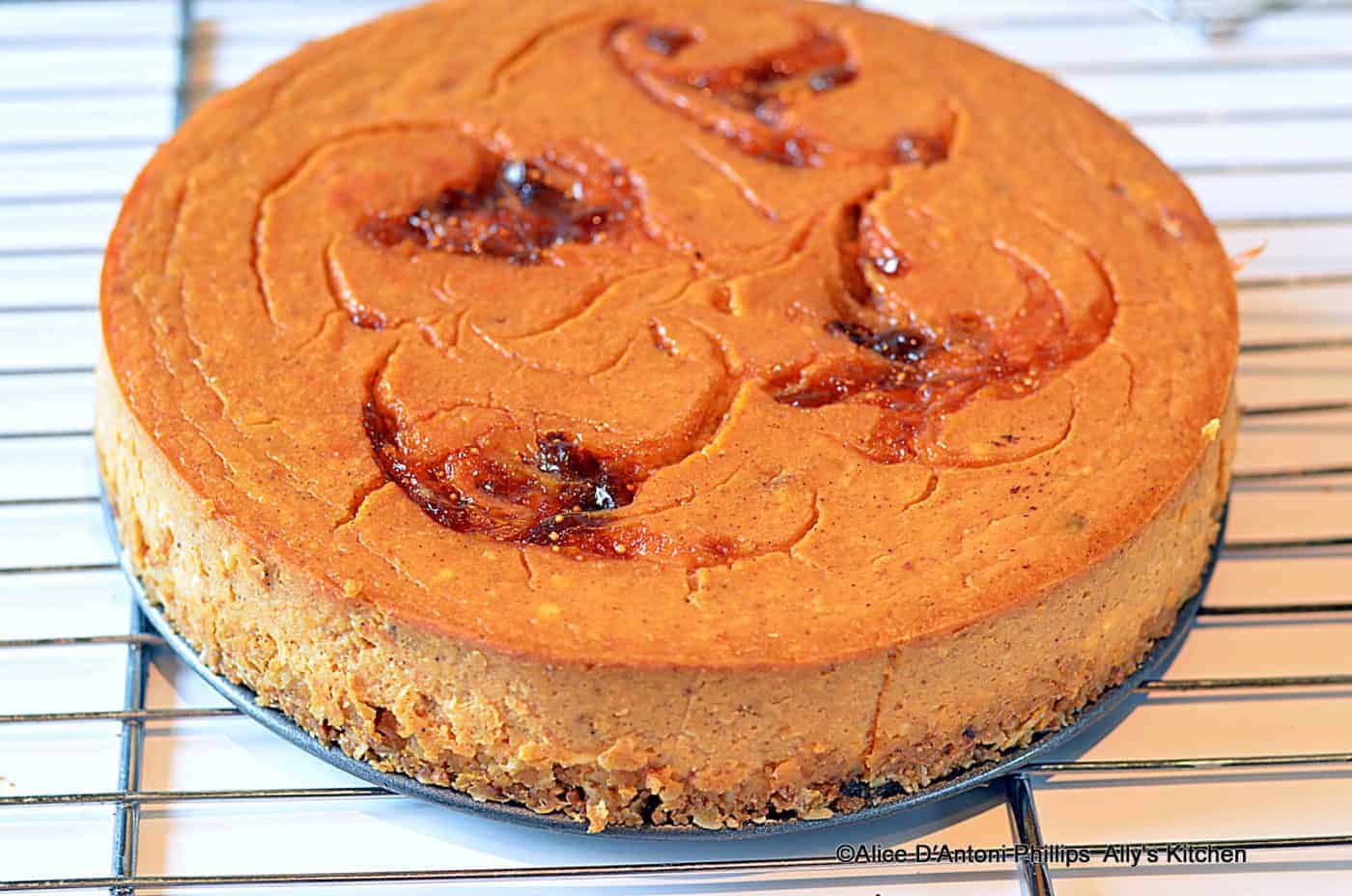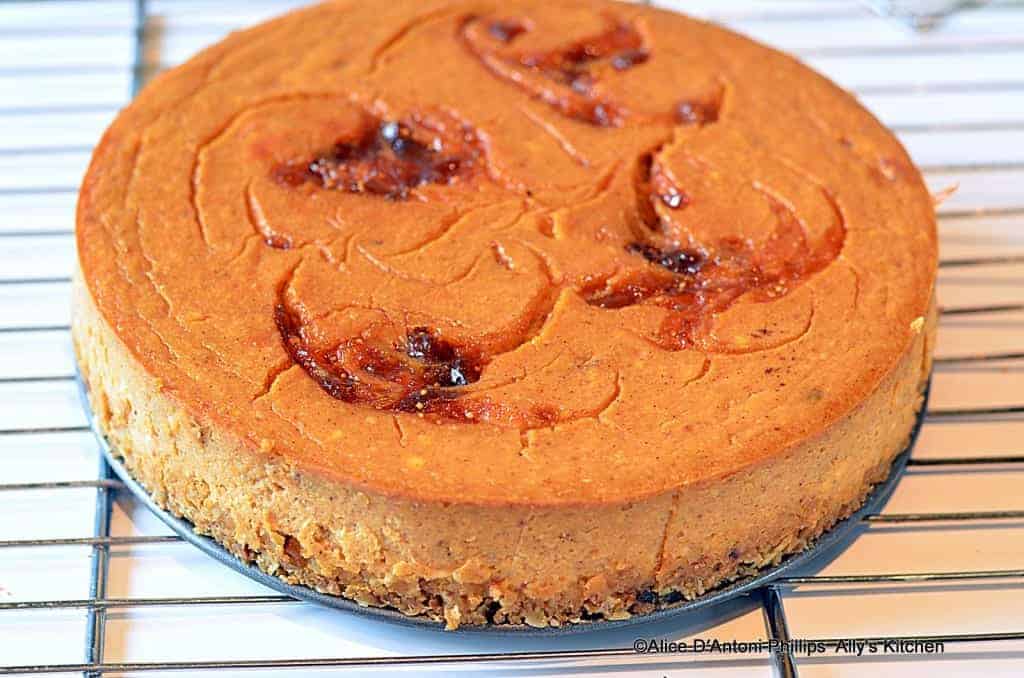 Preheat oven to 300 (for 75 minutes) then 350 for 15 minutes
Makes: One springform cheesecake
What you need:
Crust:
6 trail mix bars (I used Kashi Trail Mix chewy granola bars.)
2/3 cups regular oats
6 tbl melted butter
Pinch of salt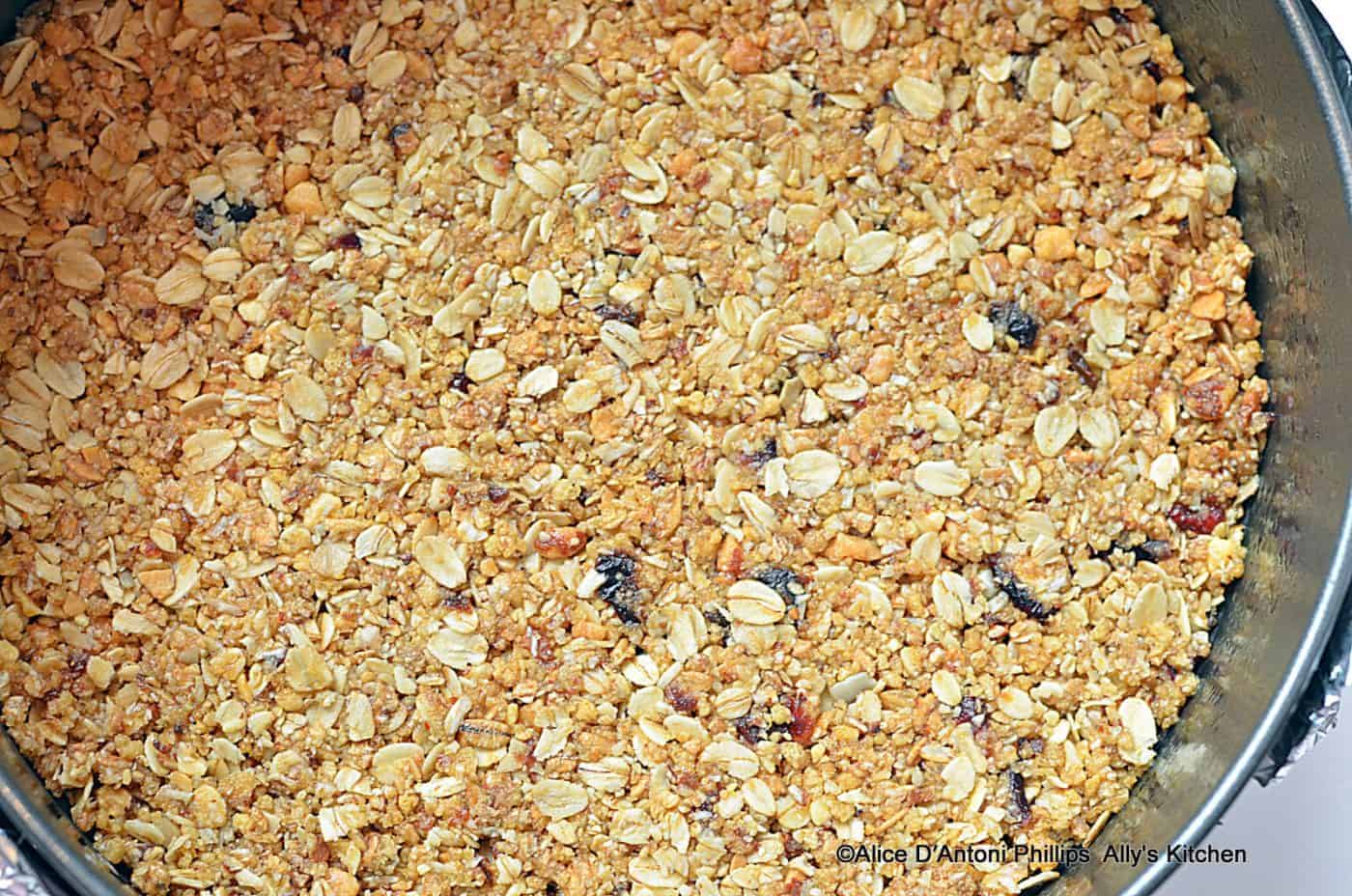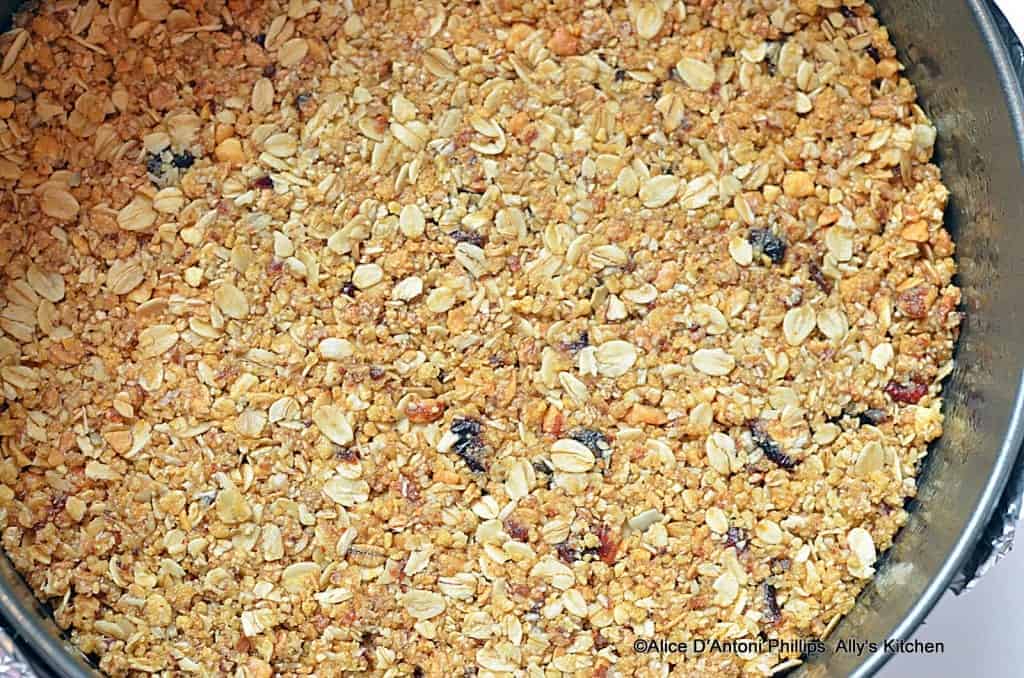 <i>Filling:
1 29 oz drained canned sweet potatoes (or fresh equivalent if you want)
¼ cup pineapple juice
2 tsp Rodelle vanilla
1/3 cup Greek yogurt
8 oz Philadelphia Cream Cheese room temperatre & cut into chunks
5 Dole pineapple rings broken apart
4 eggs
9 tbl fig jam (divided)
¼ tsp sea salt
½ tsp Jamaica all-spice
2 tbl all-purpose flour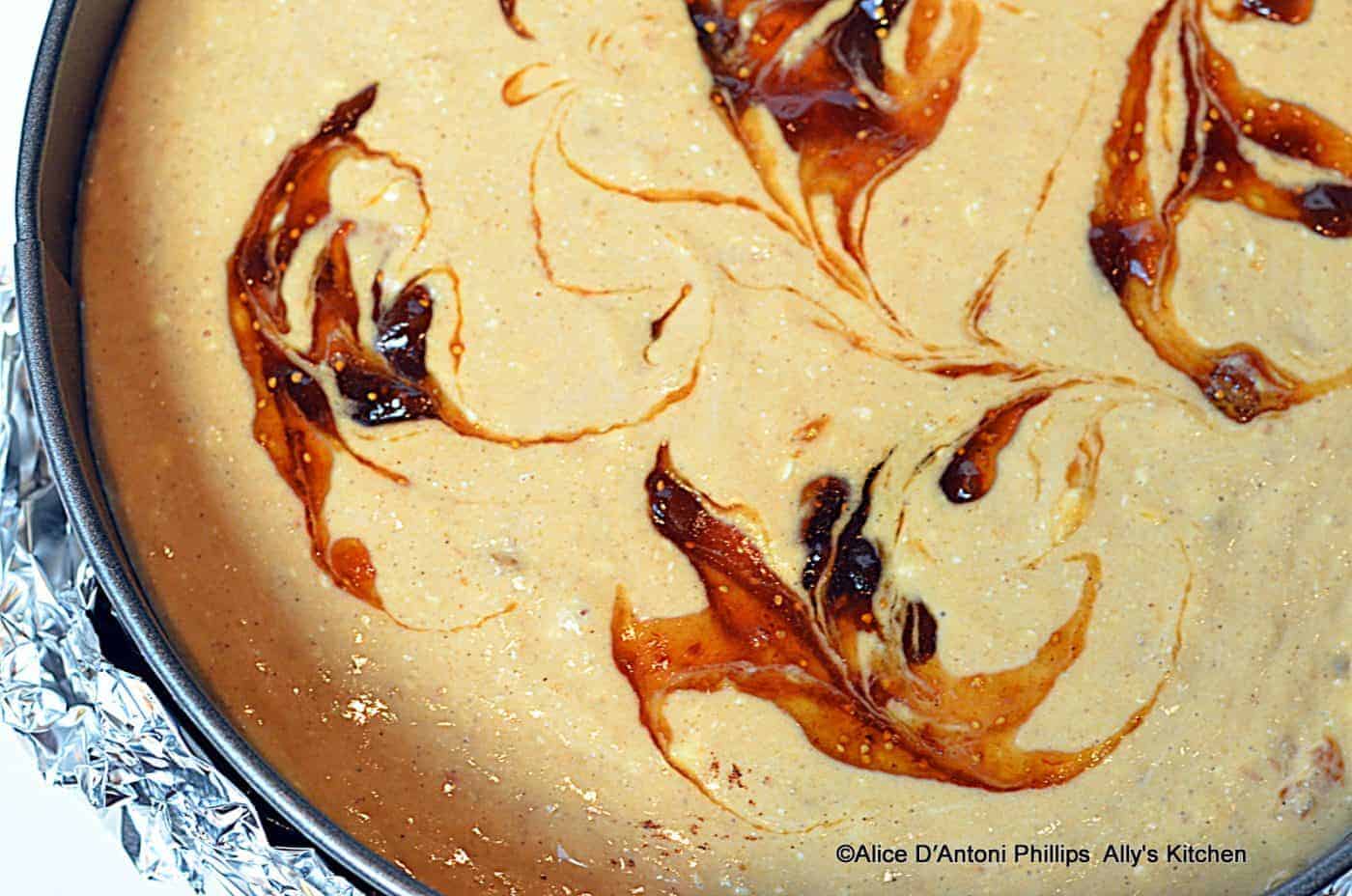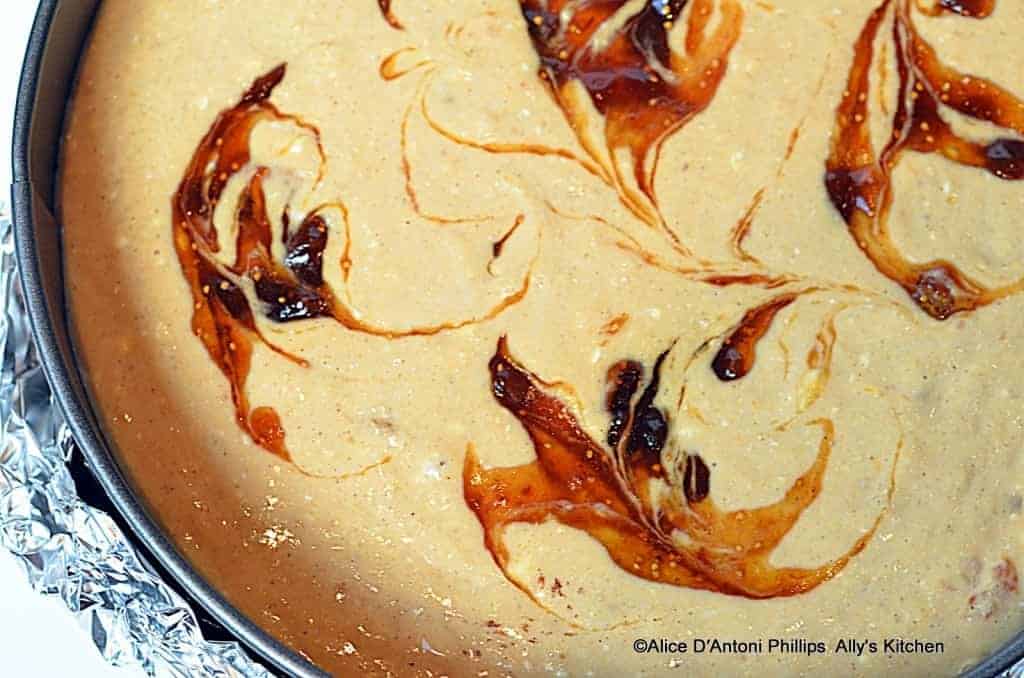 Pineapple Fig Drizzle Recipe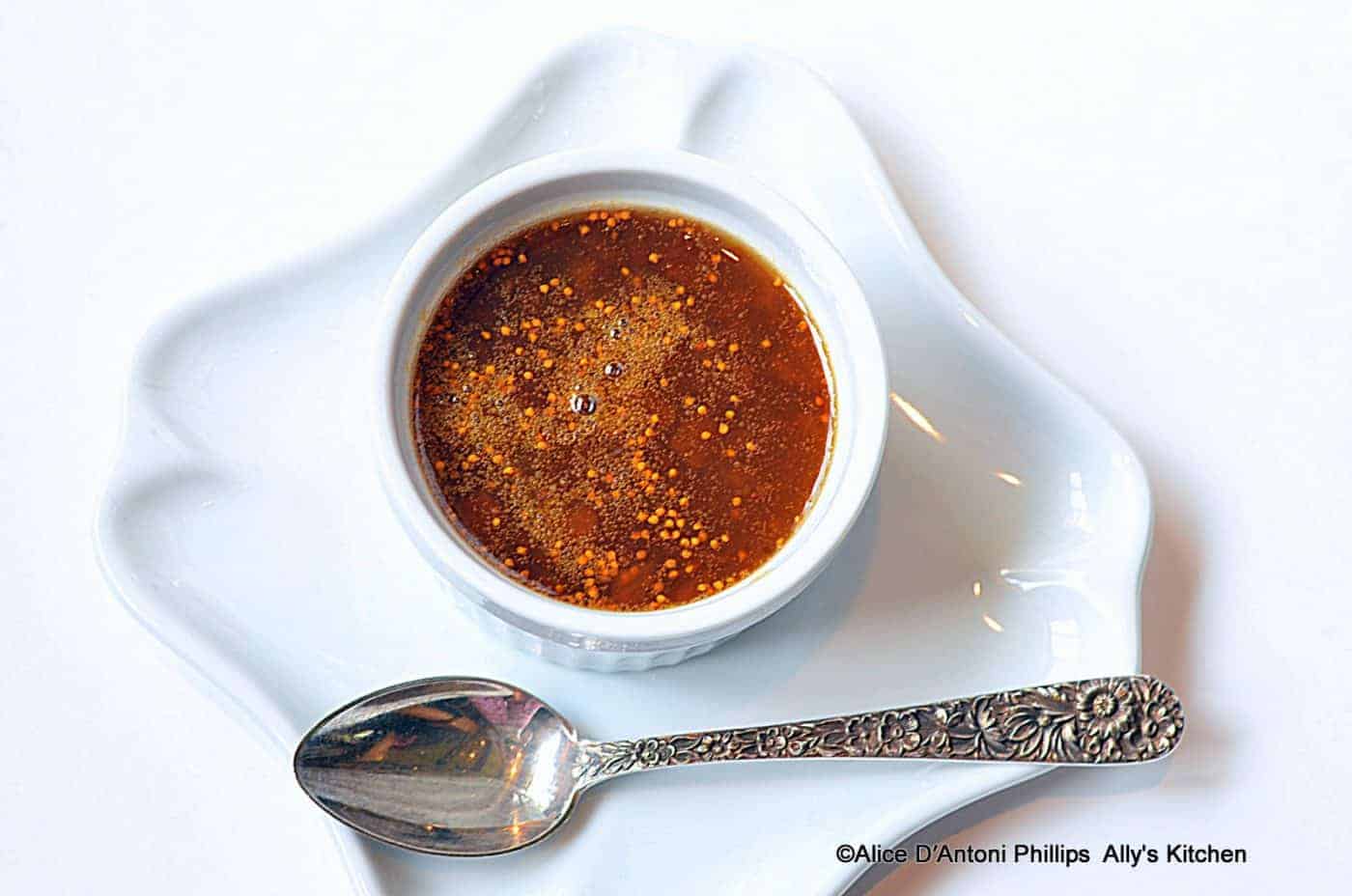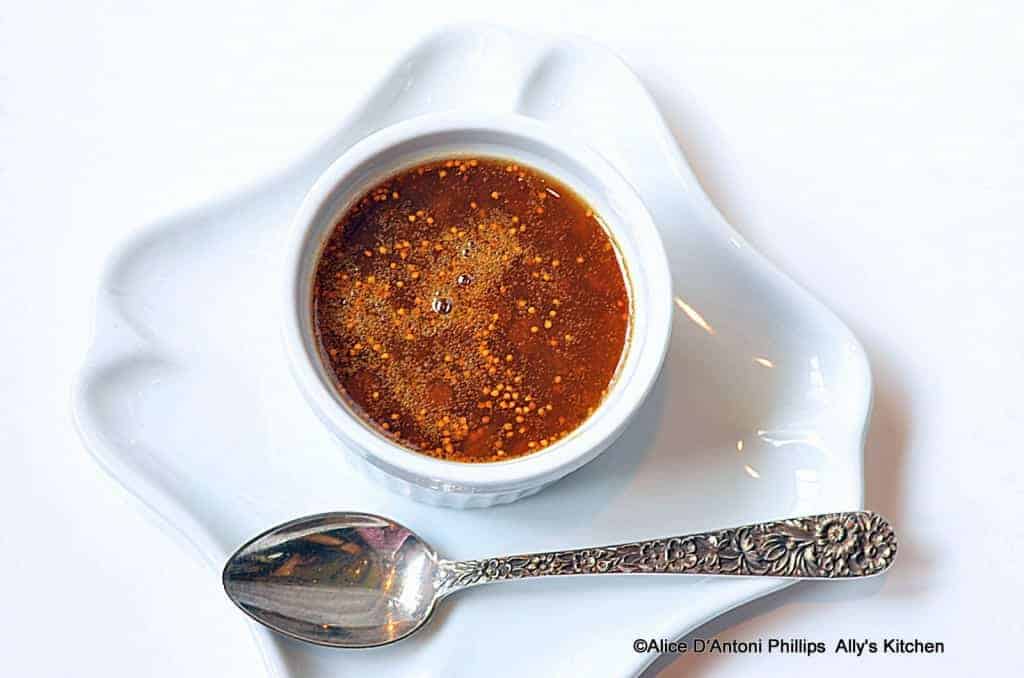 What you do:
Crust:
Put trail mix bars and oats in a food processor and blend well.  Put in mixing bowl and add melted butter and pinch of salt and blend well. Pat into a spring form pan that has foil around the bottom/sides.  Set aside.
Filling:
Put the sweet potatoes, juice, vanilla, and Greek yogurt in a food processor; blend and pulse into a thick mixture.  Put into a mixing bowl.
Put the cream cheese, pineapples, eggs, 5 tablespoons of fig jam in the food processor and blend.  Add to the sweet potatoes mixture.  Add the salt and allspice, flour  and blend well. Pour into the spring form pan.  Put 4 tbl of the fig jam in a small bowl and microwave for about 15 seconds.  Put 1 tbl on each quarter of the top of the batter and take a toothpick and gently swirl.
Baking:
Put the pan in a large pan filled with water to about one-third up the side of the spring form pan.  Bake in a preheated 300 oven for 75 minutes.  Raise them temperature to 350 and bake another 15 minutes.
Remove and take spring form pan from water bath.  Put on a cool rack.  Using a butter knife, gently go around the perimeter of the cheesecake to loosen.  Let the cake cool another 20-30 minutes then release from the pan.  Refrigerate at least 3 hours before serving.  Serve with warm 'Pineapple Fig Drizzle'.
You'll see that this cheesecake is really creamy and almost like a thick pudding, so I plated it two ways~~as a slice and just scooping it and serving like a cobbler pudding!  Either way, it's all about the fabulous flavors!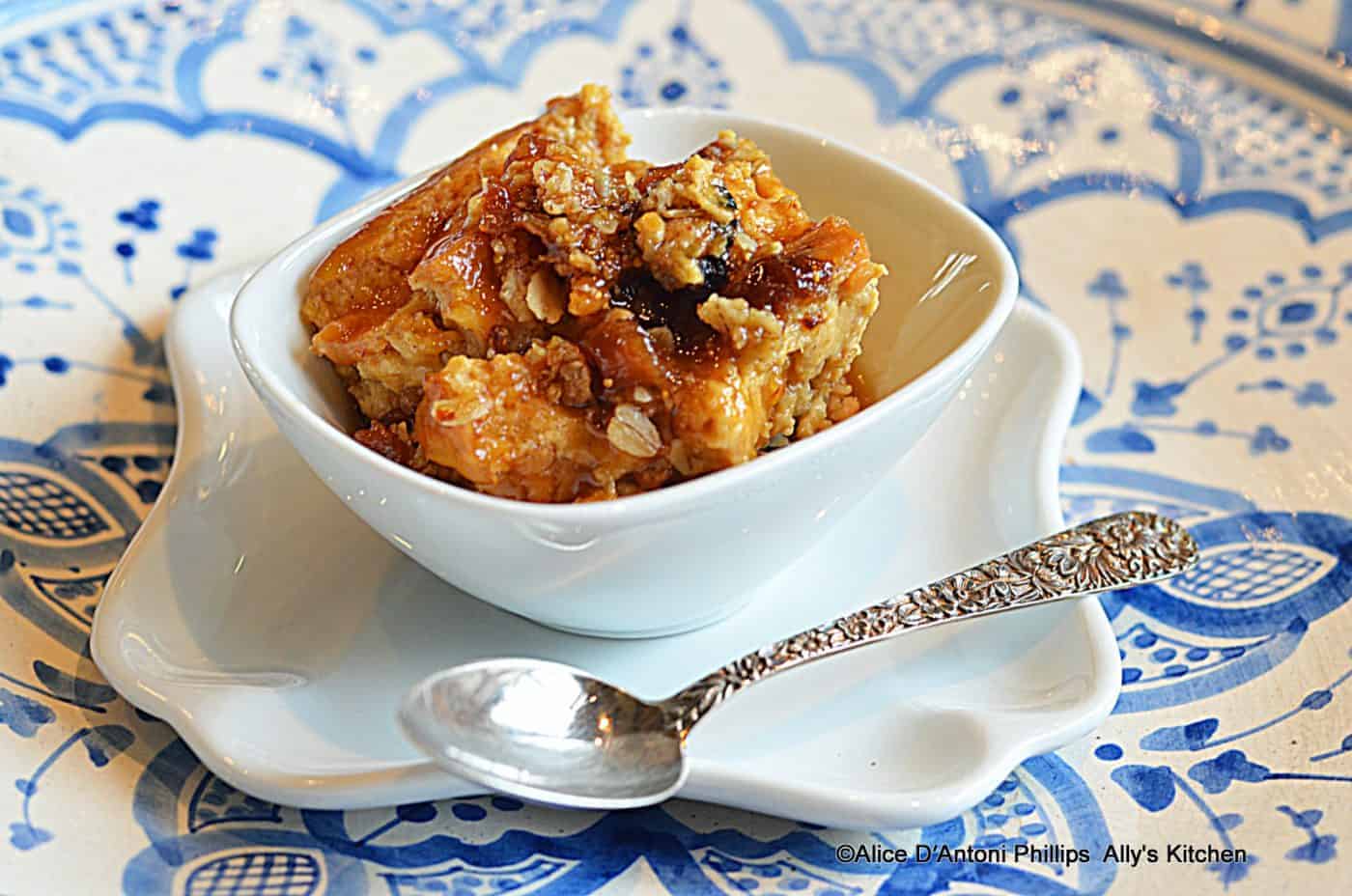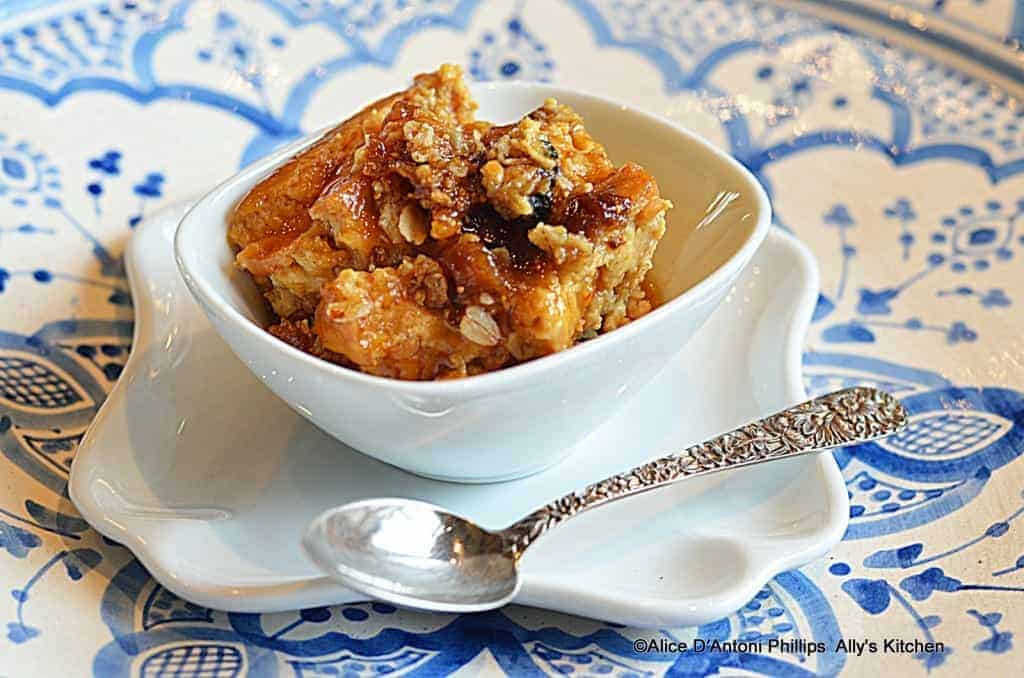 ©Alice D'Antoni Phillips   www.allyskitchen.com