This walnut cherry yogurt loaf cake is choked full of juicy sweet cherries and crunchy nuts. They just occupy the top of this loaf cake and are like a soft bed of happiness!
Now, this makes slicing a tad bit tricky, unless you really chop your walnuts finely (I prefer them larger and chunkier) because it's kind of hard to cut through those nuts. But, those that go 'rogue' falling to the side, including cherries, just become scoop up goodness that you put on the plate. Or you can do the 'pinch' and pick them up for just one more taste!
This loaf cake can be made in a cake pan, but I kind of liked the loaf shape. It keeps well for a few days. Just refrigerate it! Enjoy Springtime all year round with fabulous frozen cherries!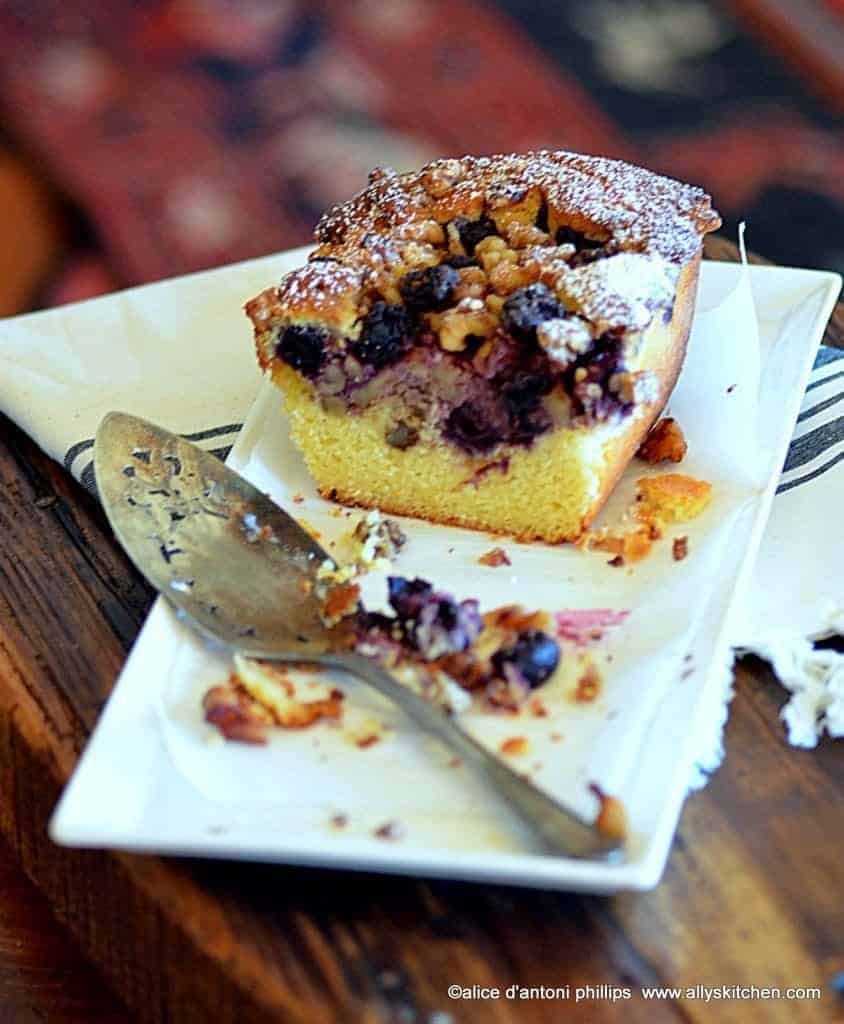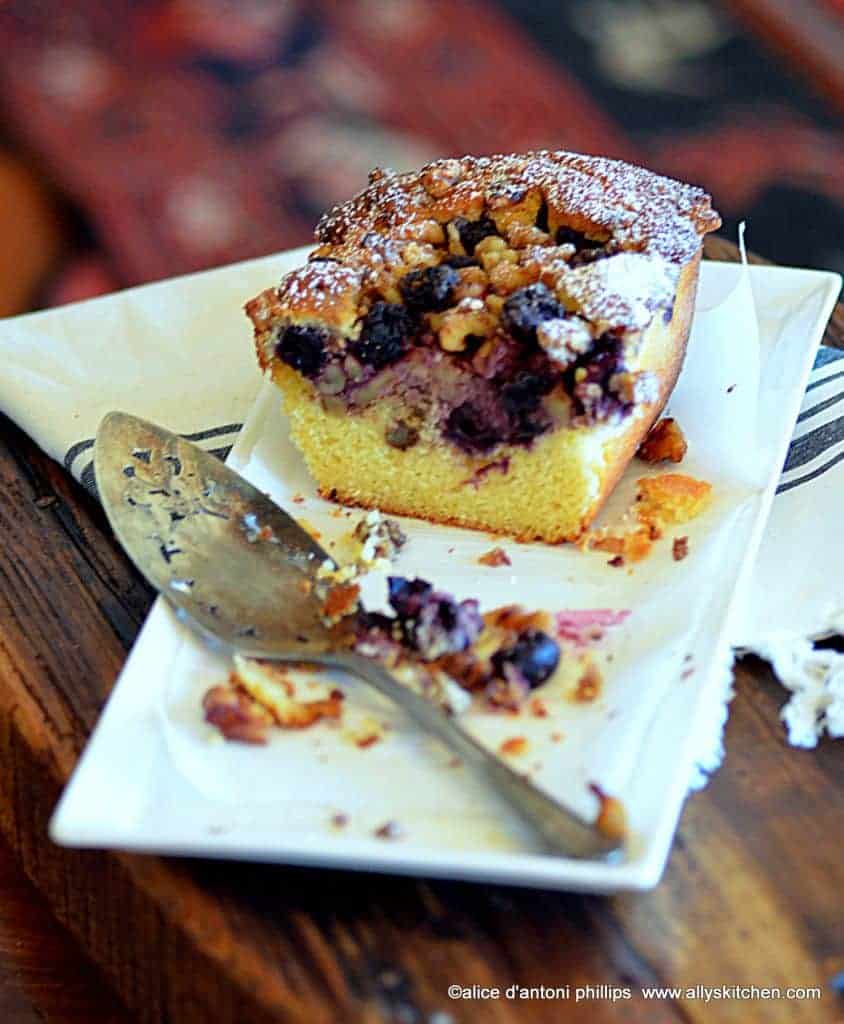 Makes: One large loaf pan
Preheat oven to 350
What you need:
½ cup salted butter, room temperature
1/3 cup coconut oil
1 cup sugar
4 room temperature eggs
1 cup Greek plain yogurt
1 Tbl. vanilla extract
2 ¼ cups all-purpose sifted flour
½ tsp sea salt
4 tsp. baking powder
1 tsp. baking soda
2 cups frozen DOLE dark red cherries + ¼ cup flour for dusting the cherries in
2 cups walnuts, chopped
¼ cup Amaretto (optional)
1 Tbl. sugar
2 tsp. powdered sugar (for dusting when serving)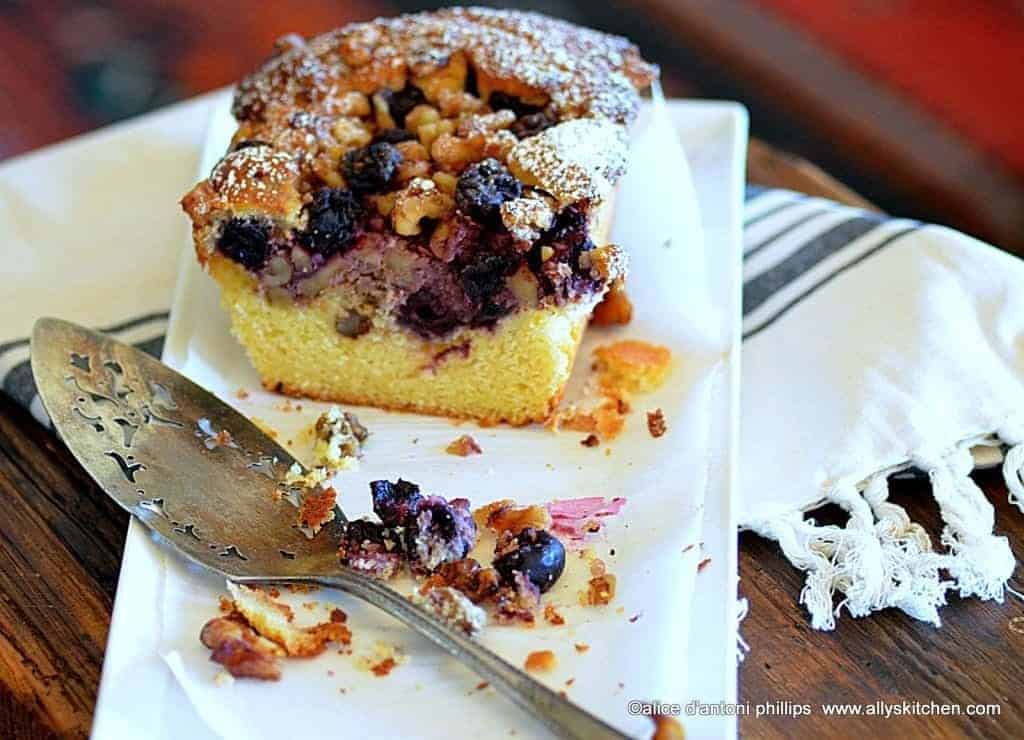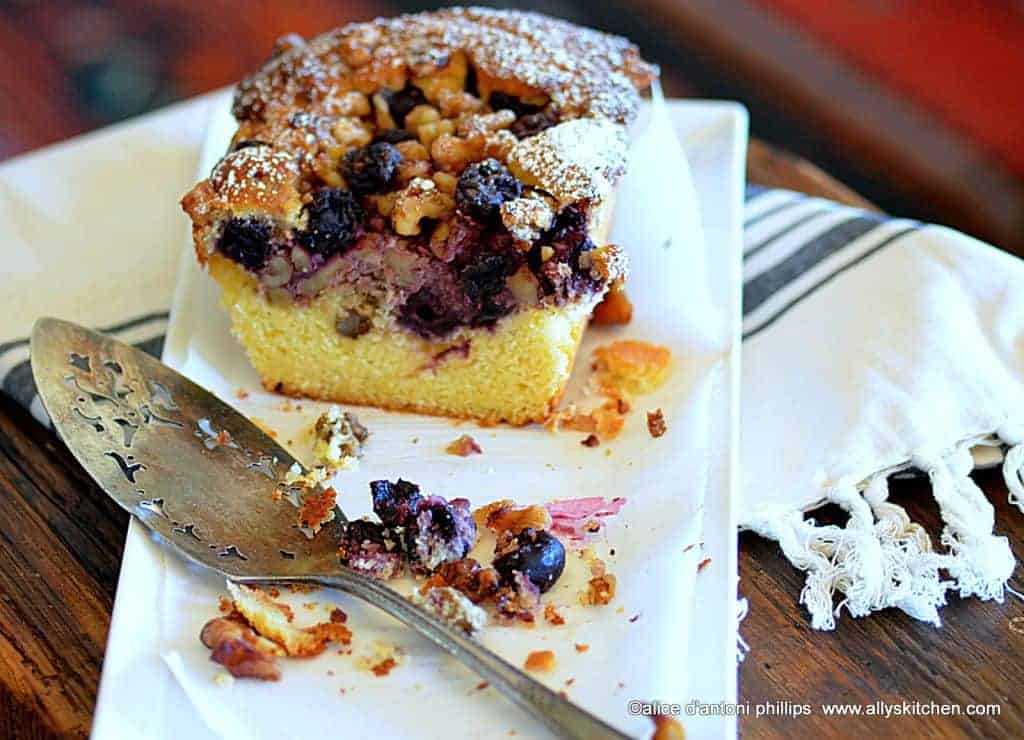 What you do:
(Note: If using the Amaretto with the walnuts, combine the walnuts and amaretto in a bowl and let them bathe for about an hour before topping on the cake batter.)
In a large mixing bowl, cream together the butter and coconut oil whipping and blending well. Add the sugar and whip into a fluffy consistency. Beat each egg and add in individually. Add in the Greek yogurt and blend well. Finally, add in the vanilla extract.
In another mixing bowl, sift together the flour, salt, baking powder, and baking soda. Add into the wet mixture half at a time beating and blending well. When you think you've whipped enough, whip some more!
Pour the batter into a greased/lightly flour dusted baking dish (loaf pan, bundt pan, springform pan—your choice). Put the cherries in a bowl. Sift the flour on them and toss and coat. Add the frozen cherries to the top of the batter. Top the cherries with the walnuts and sprinkle the top with the sugar.
Bake in a preheated 350 oven about 50-60 minutes or until a toothpick comes out basically clean. Remove and let it cool well before removing. Let it cool more before slicing.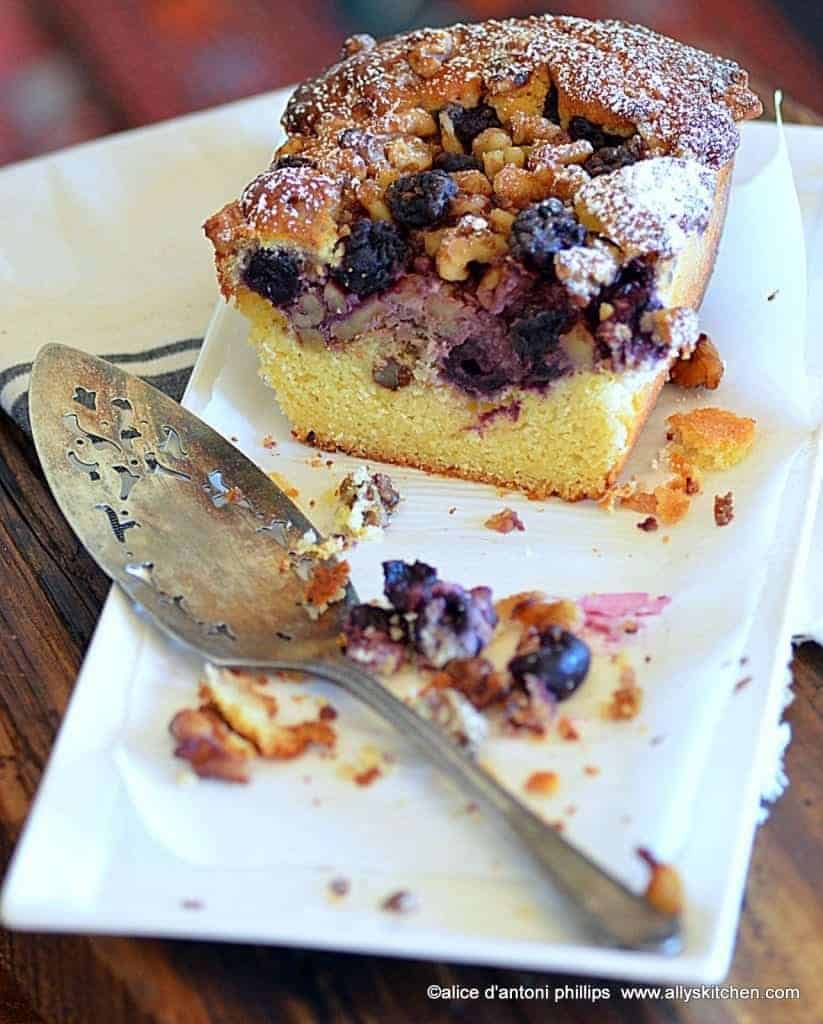 ©alice d'antoni phillips www.allyskitchen.com