red chard pomegranate & currant salad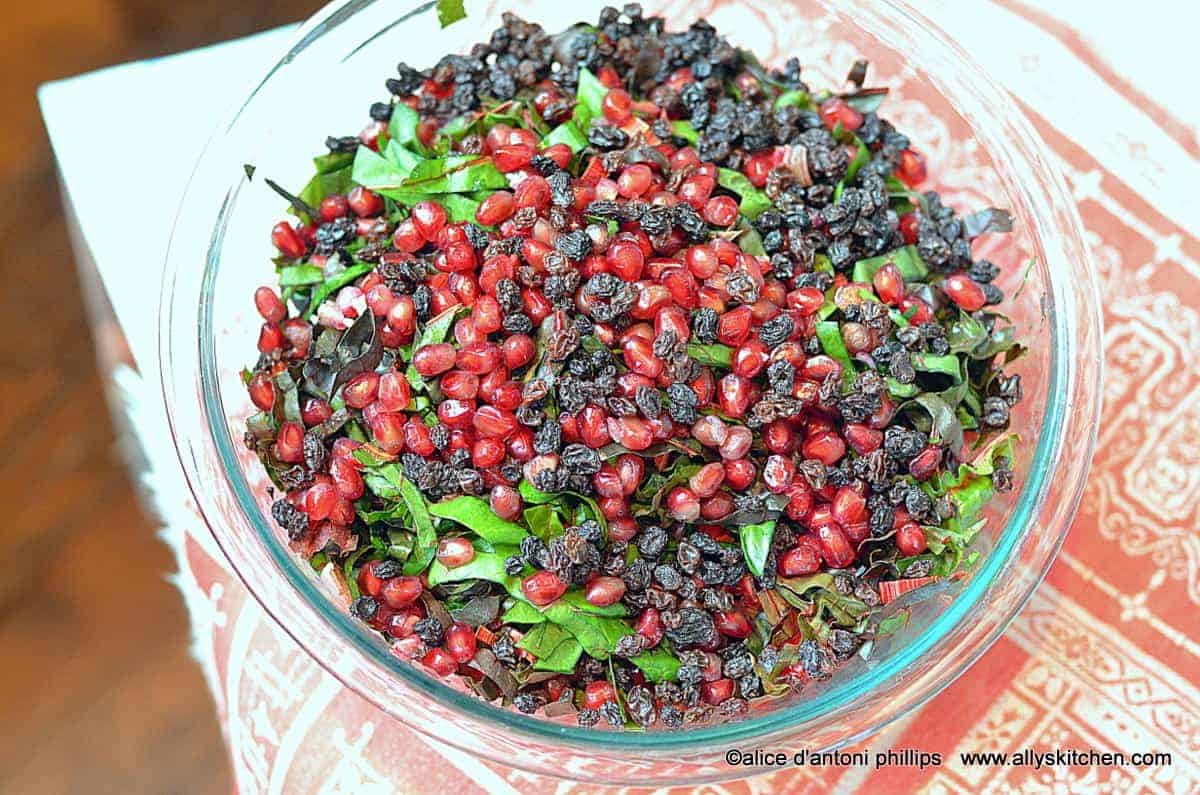 One healthy salad this is! And, the flavors and textures are like a small marching band on your palate~~you have the creaminess of the pine nut, the sweetness of the currant and then the bubble wrap juicy pop of the pomegranate seeds. Using the red chard gives this salad an earthy taste and accentuates its rustic nature.
By slicing the chard into very thin strips, there's more tenderness. And, don't throw out those stalks of the chard…sliced thinly like celery stalks, they add even more crunchy taste to the salad! Toss in some salty grated pecorino, olive oil and lemon juice, and you'll want a second helping of this fabulously boholicious salad!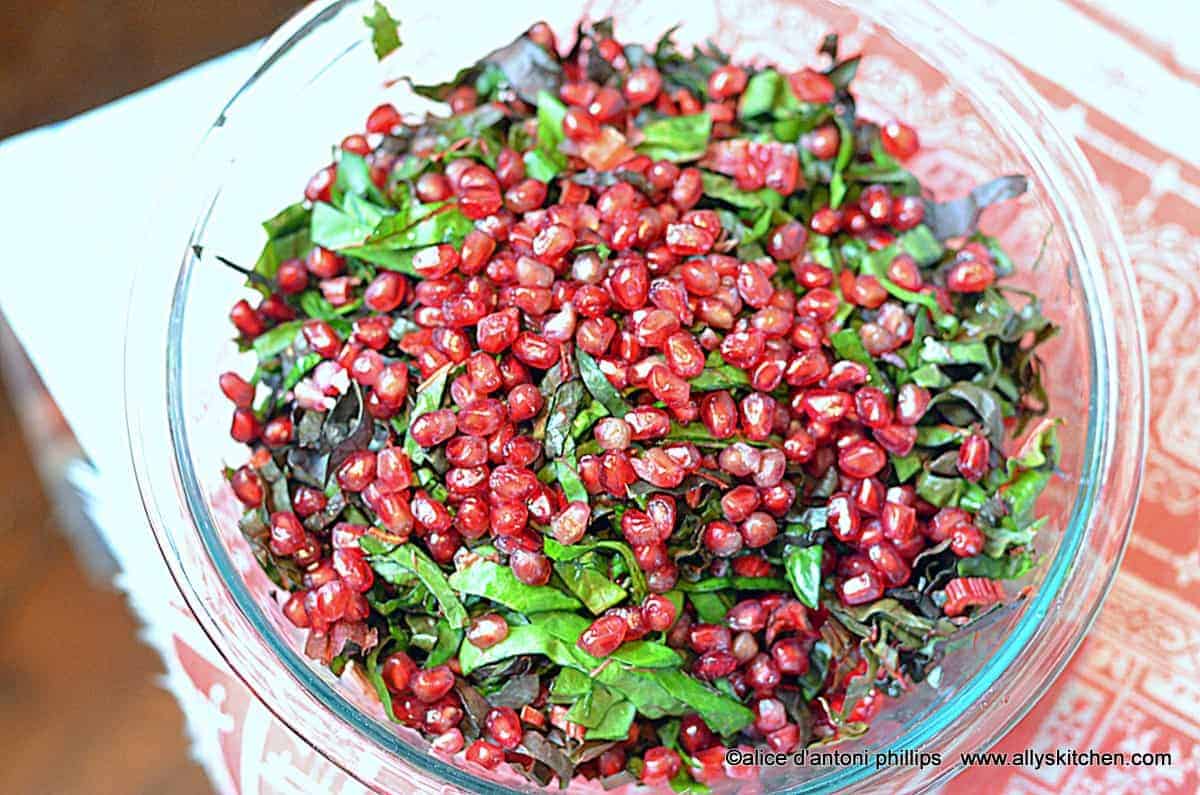 Serves: 6
What you need:
1 bunch fresh kale (remove stalks, trim, and chop)~~about 2 cups
1 bunch of red chard leaves (remove the stalks, trim and cut into small pieces) sliced thinly ~~about 4 cups (Note: Roll the leaves like a cigar and slice thinly.
1 cup fresh pomegranate seeds (if out of season then dried cranberries chopped up into small pieces)
1/2 cup dried currants
1/2 cup pine nuts
1/2 cup grated Parmesan cheese
1 tsp sea salt
1/2 tsp white (or black) pepper
1/3 cup extra virgin olive oil
1 small-medium lemon (juice and zest)
2 tbl chopped fresh mint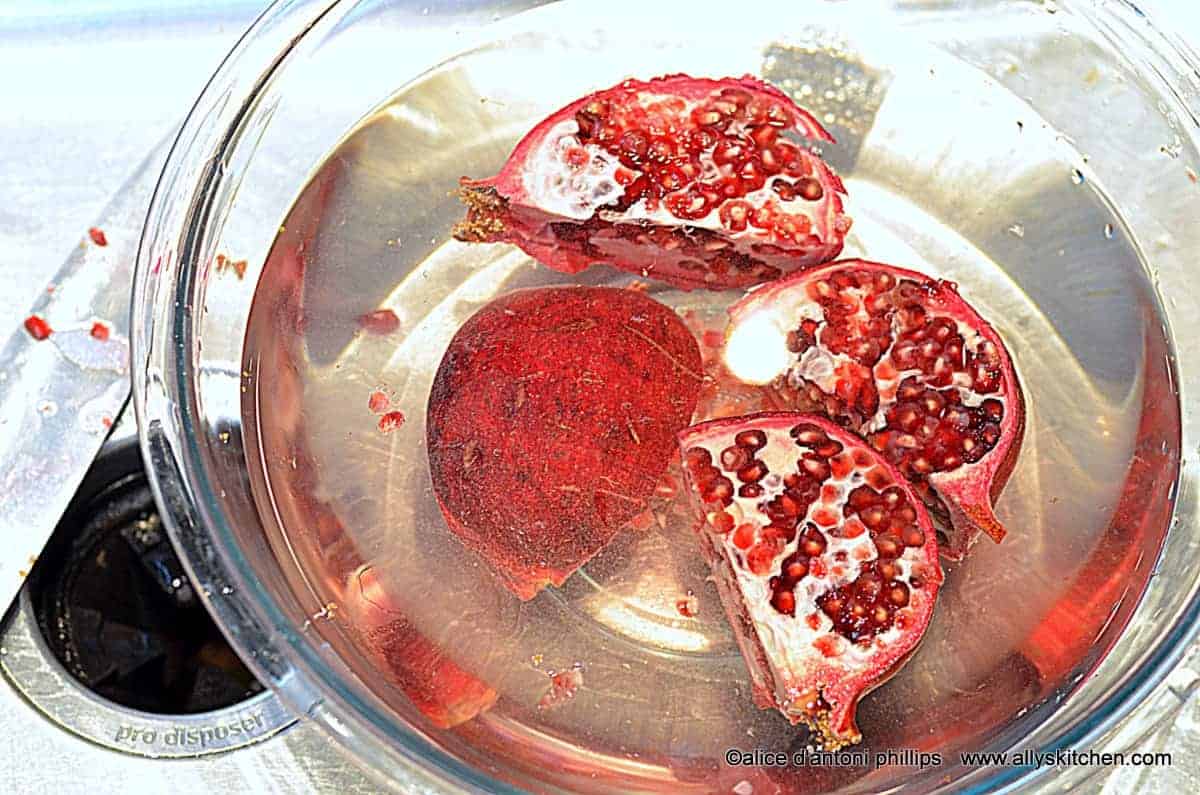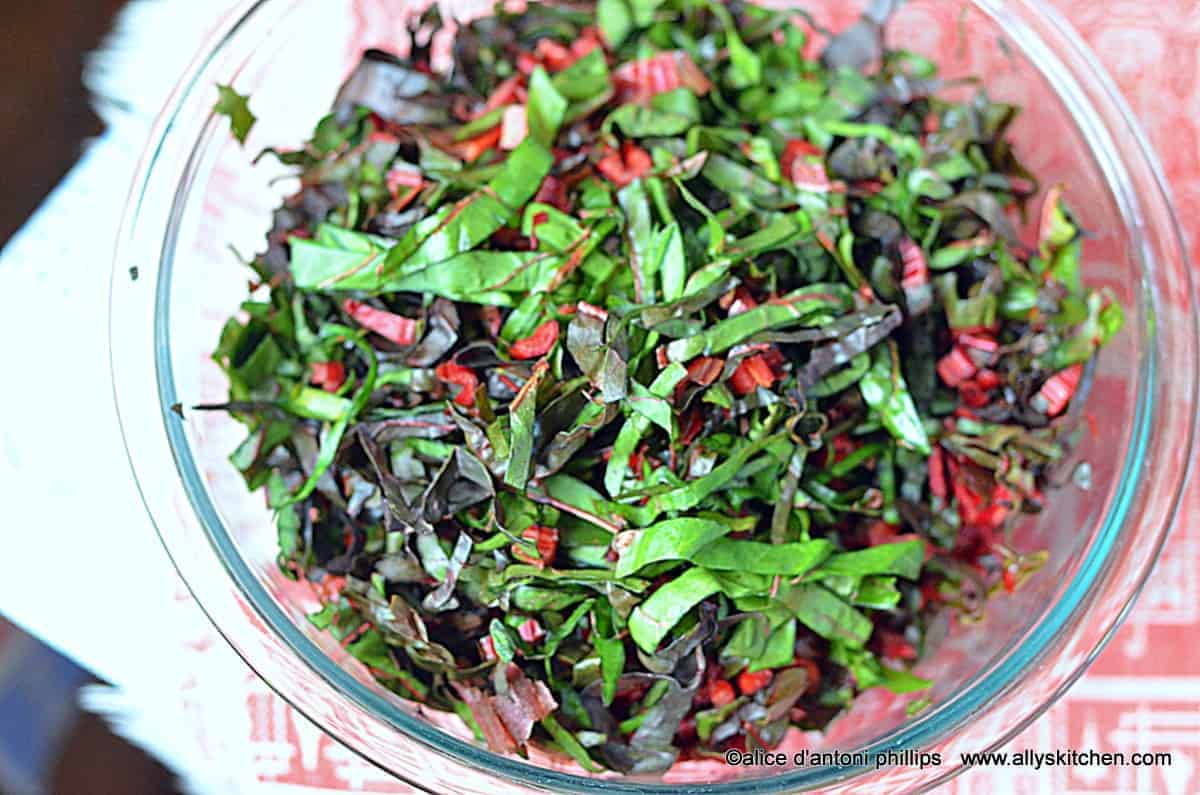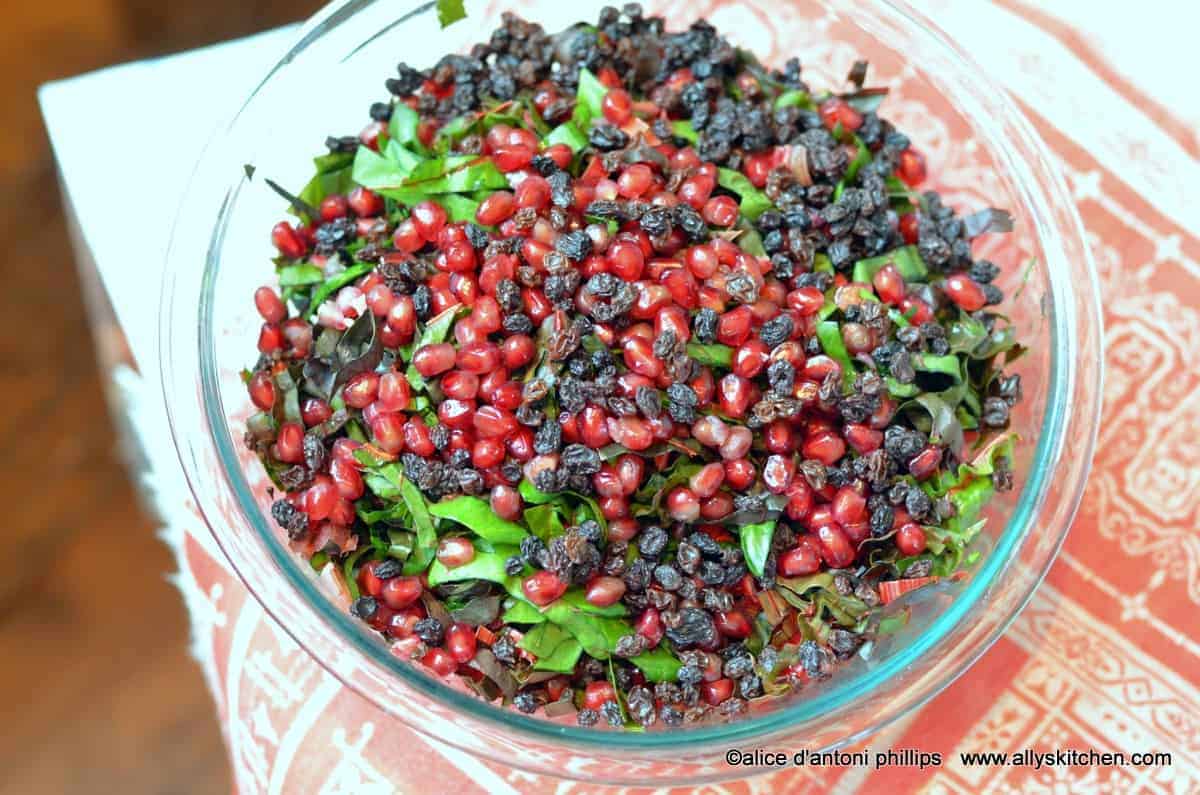 What you do:
In a large mixing bowl, combine the kale, chard, sliced stalk pieces of chard, pomegranate seeds, currants, pine nuts, Parmesan cheese, salt and pepper. Toss and blend. Whisk together the olive oil, lemon zest and juice, mint then drizzle on the salad and toss. Refrigerate about an hour, so the flavors can dance! Ready to serve!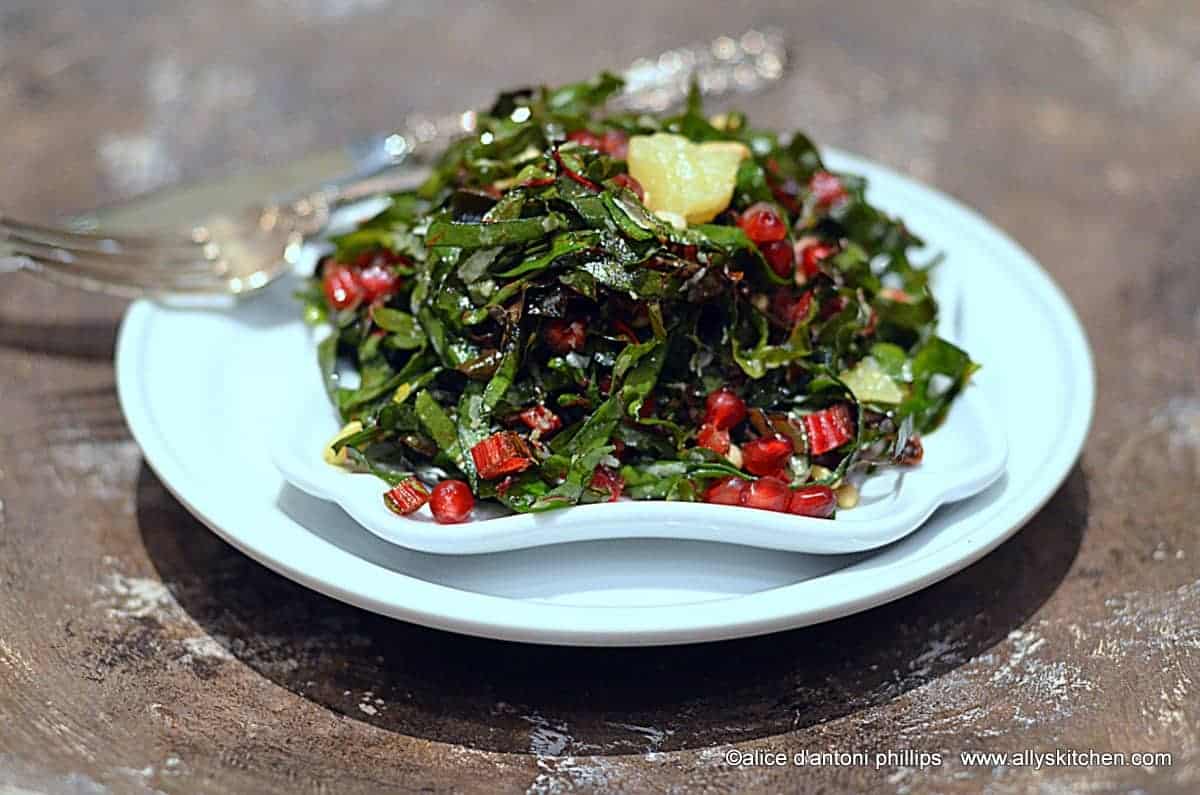 ©alice d'antoni phillips www.allyskitchen.com