thanksgiving table decor ideas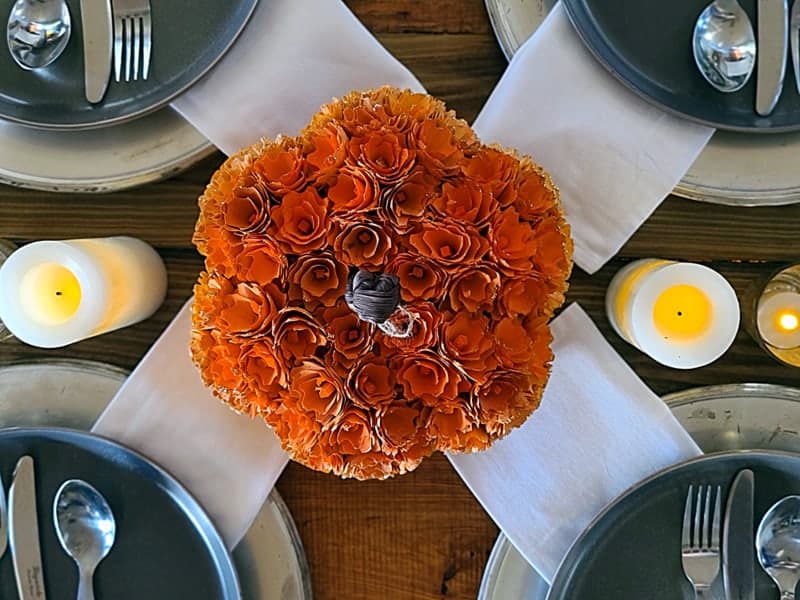 Thanksgiving is as much about the food feast as it is about the thanksgiving table decor ideas! I have 3 great decor themes for you to try!
How to Decorate my Dining Room Table for Thanksgiving
Sure Thanksgiving is about the food, but it's also about that exquisite table you're going to be setting! And, I have some great ideas to help your creative juices flow!
Yes, Thanksgiving 2020 is one of those very different holidays given the state of the union and the pandemic. But, that doesn't mean even with a small table of less than eight people that you can't create a memorable stunning and fabulous tablescape!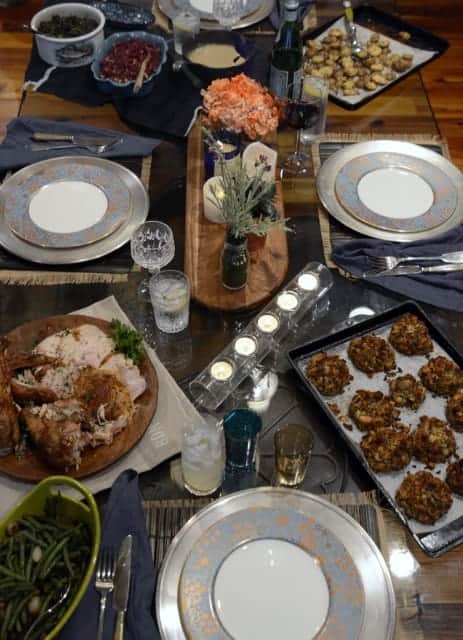 How to Decorate Thanksgiving Table
When you think about how to decorate the Thanksgiving table, think in terms of a theme. A look you want to create. A great table design is centered around a theme. And, the three themes I'm going to share with you are:
Classic & Traditional Tablescape
Modern Simple Tablescape
Free-Spirited & Boho Tablescape

Simple Thanksgiving Table Decorations
You classic and traditional tablescape focuses on Fall colors that are typically associated with simple Thanksgiving table decorations.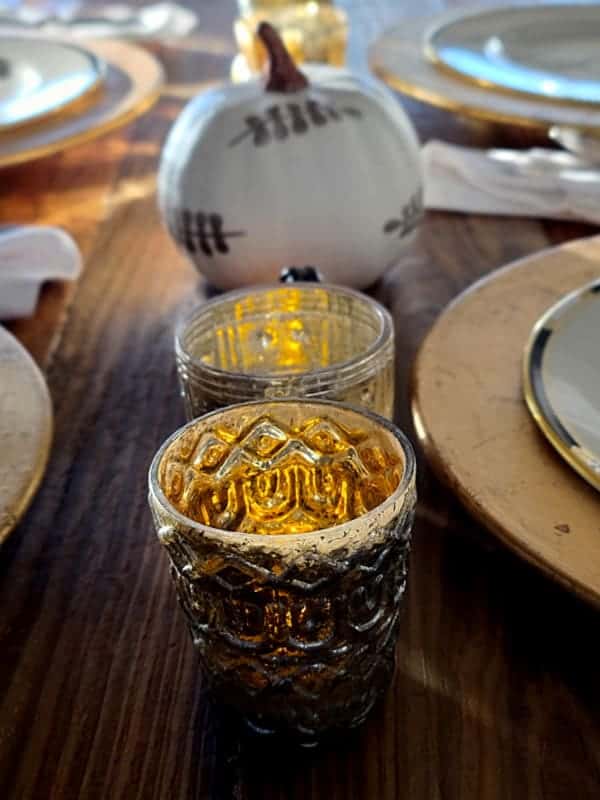 Thanksgiving Tablescape Ideas
The Classic & Traditional Tablescape
Start with a neutral background. The wood of your table, for instance, or a neutral tablecloth.
Build it out with Fall colors and other Fall elements, leaves, gourds, pumpkins, small twigs and branches.
Napkins can be folded, fanned, traditional white. Or maybe try something whimsical in folding those napkins!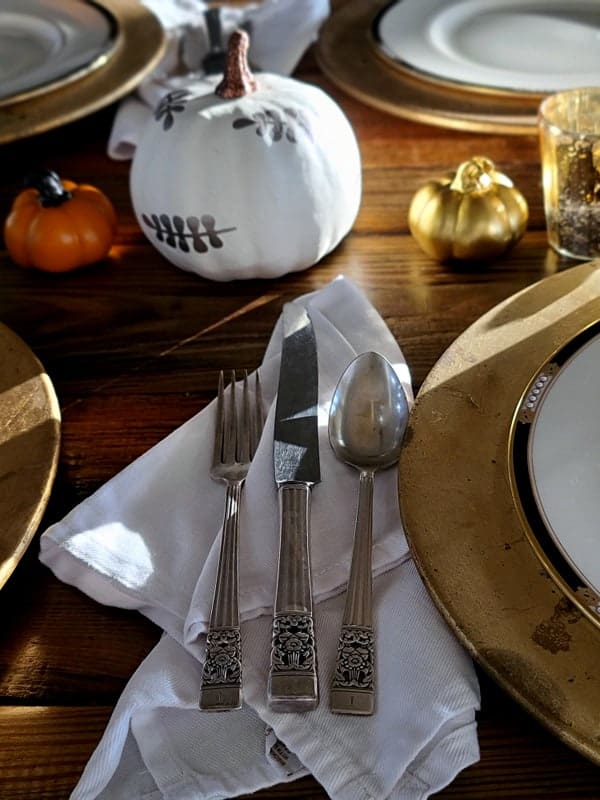 Use your traditional, really special china or special plates that might have a turkey theme (or not!).
Add some sparkle with battery-operated candles.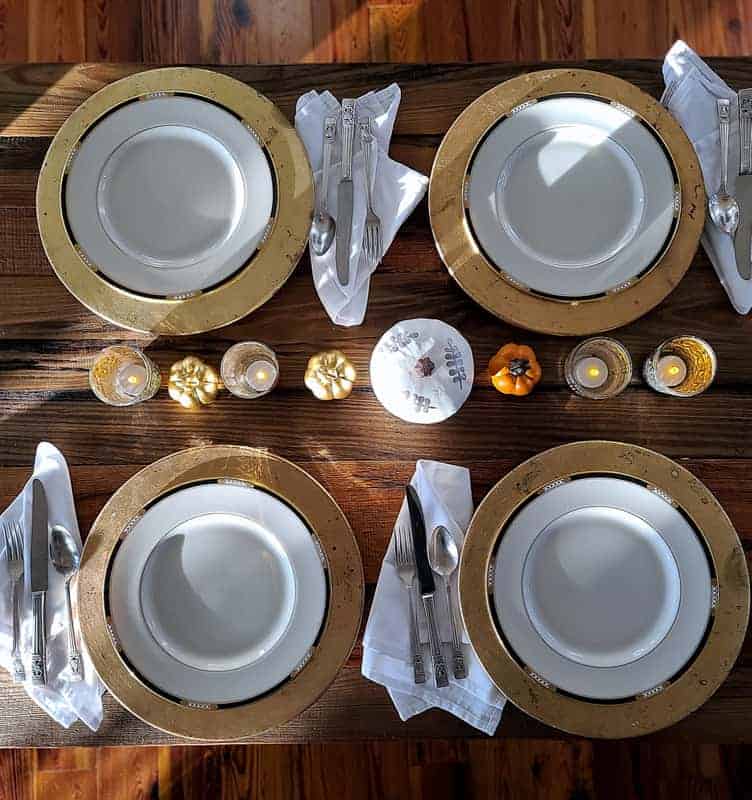 Thanksgiving Holiday Table Decorating Ideas
A modern and simple thanksgiving holiday table and decorating ideas can be easily achieved.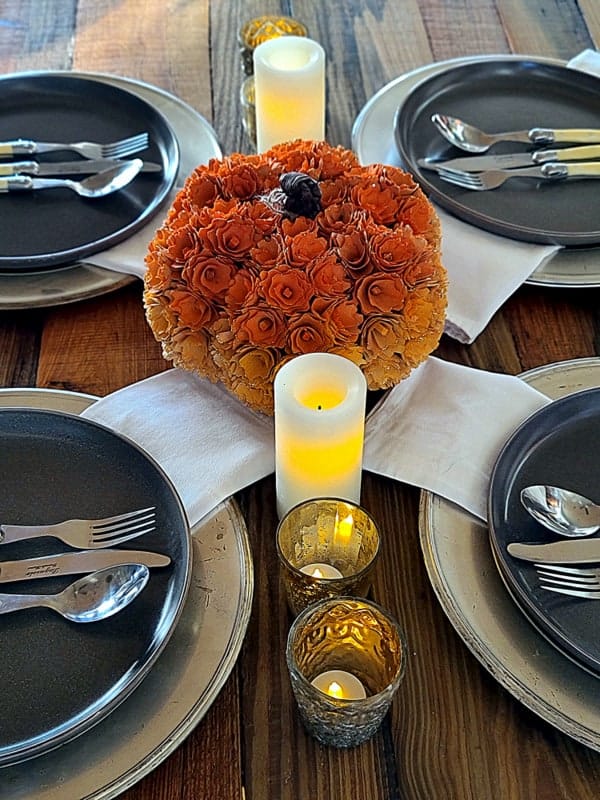 Simple Thanksgiving Tablescape
The Modern Simple Tablescape
Use simple pottery or ceramic solid colored, preferably neutral and grey/brown/black tone plates or large Bistro bowls.
Arrange the napkins in a funky unexpected fashion.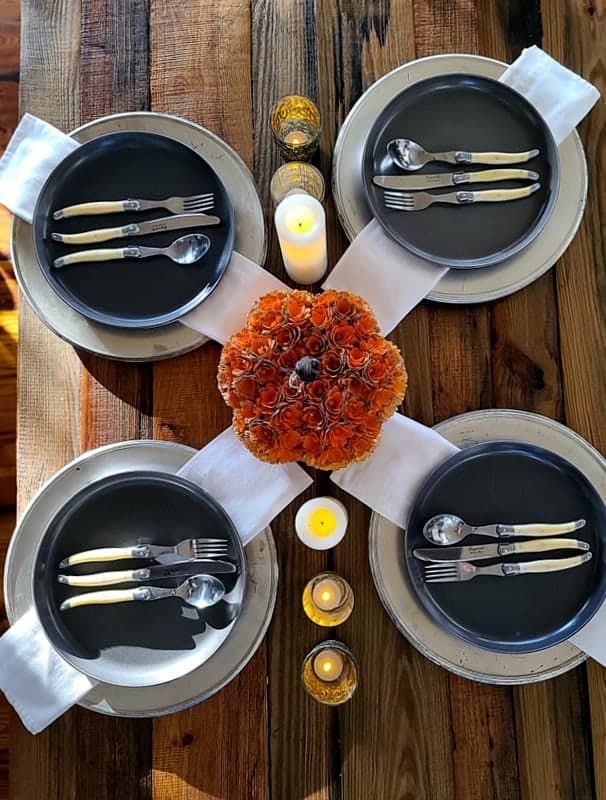 Modern Thanksgiving Table Setting
Keep the Thanksgiving decor simple and only one or two splashes of color.
Use small tea candle battery-operated lights.
Think clean and unadorned with this theme.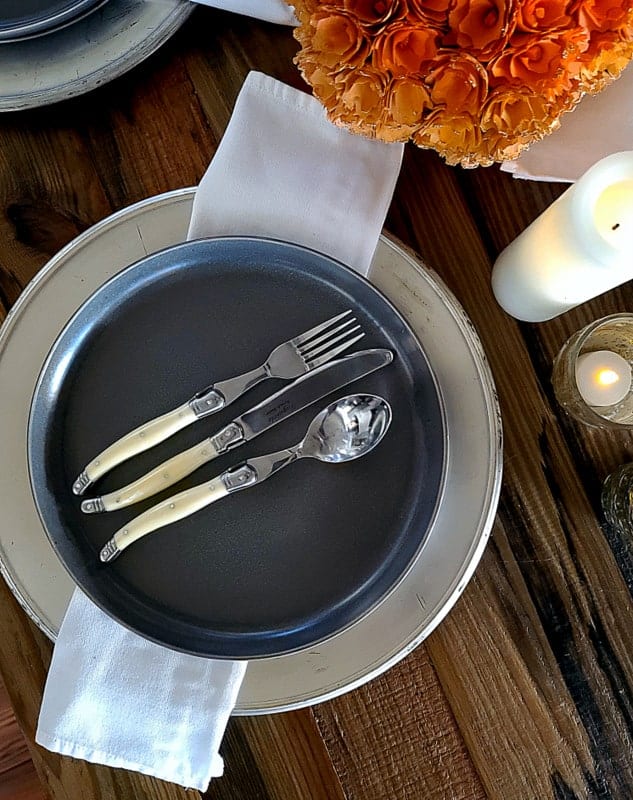 Thanksgiving Table Decoration
Thanksgiving table decor ideas can also be quite eclectic and even border on flamboyant, if that's you style. Or if that's the mood you want to create.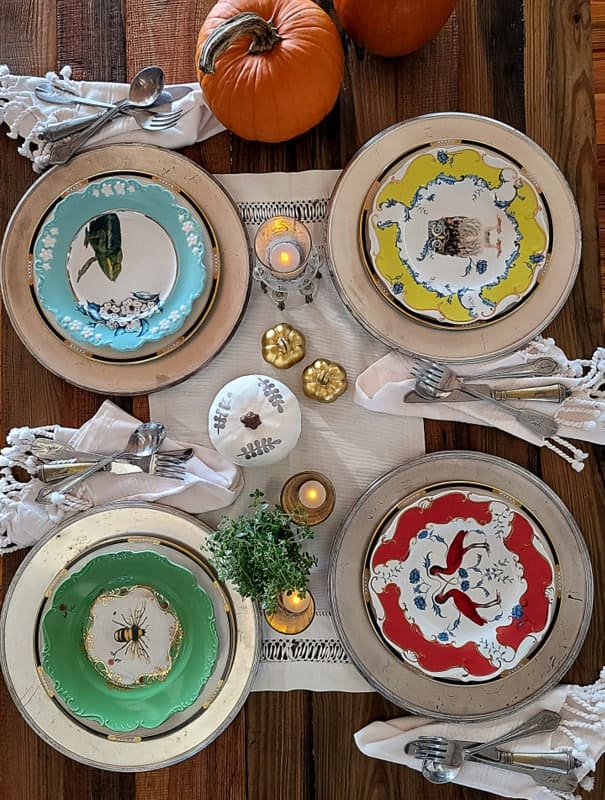 Free-Spirited and Boho Tablescape
Mix and match everything from plates to drinking glasses.
Use textiles with flair like napkins with tassles and texture.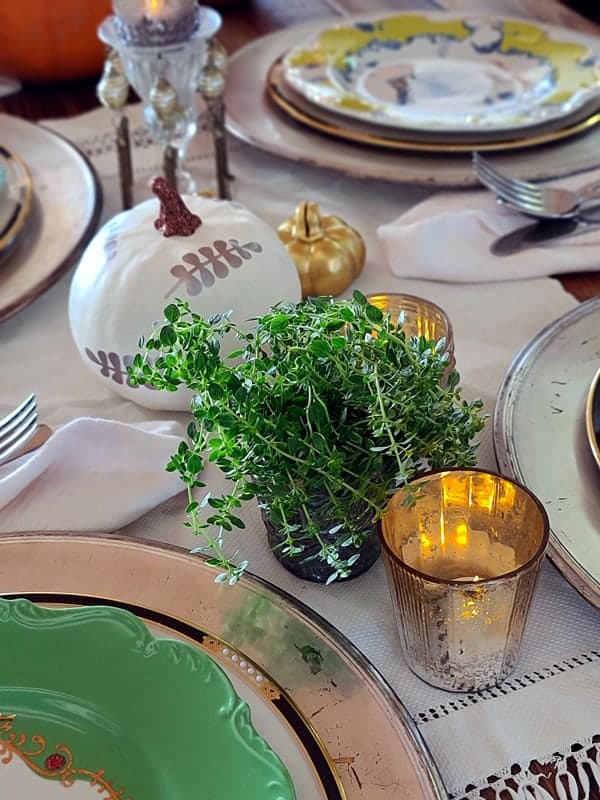 Stack the plates–a charger, dinner plate, eating plate.
Throw in elements of nature–fresh herbs, a small vase of branches and twigs.
Have full splashes of color, design, pattern.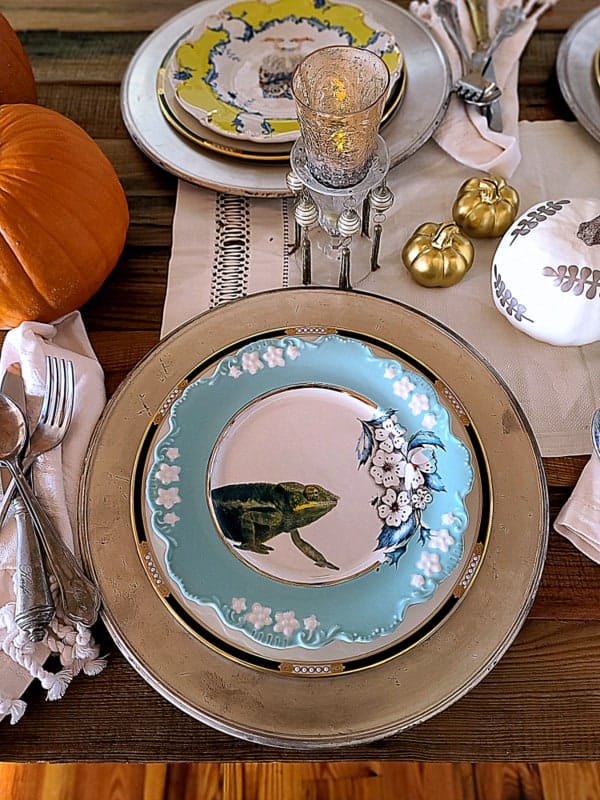 Holiday Table Decor
For more inspiration and ideas, I've got more for you! And, since I'm totally loving the free-spirited look, well, you know that you'll pick up more cheap and doable ideas!