Tuscany Adventures: Amazing Panicale Restaurant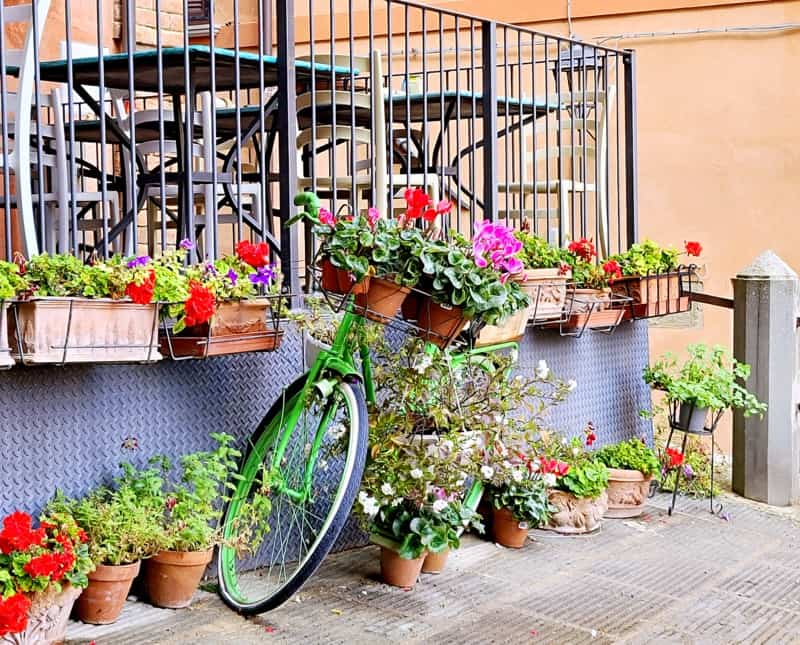 Beautiful and intriguing villages in Tuscany. You'll find an amazing Panicale restaurant. Lillo Tatini. Come as a guest and leave as family.
Fun Things to do in Italy
There's no shortage of fun things to do in Italy. But, on most everyone's short list is eating! Yes, finding the very best restaurants!
Hooooowever, this unexpected experience sure did jump off the charts of fun things to do! Read more!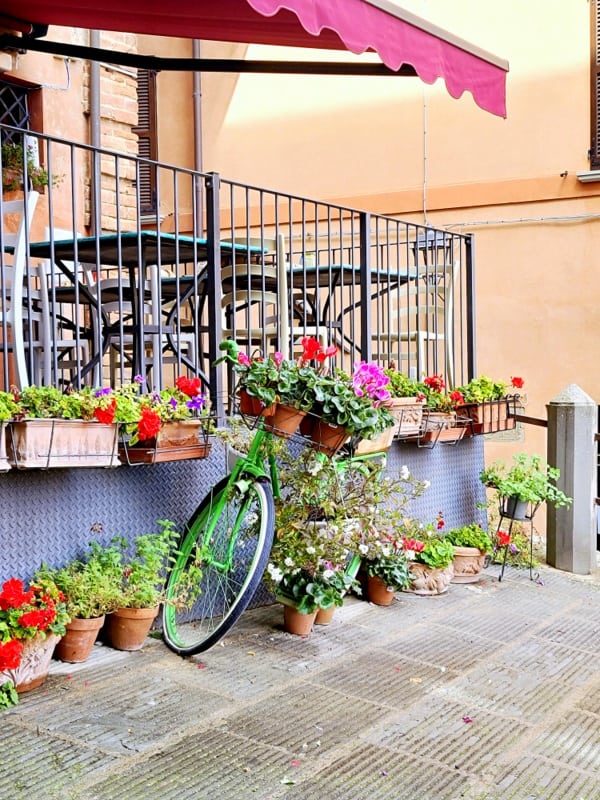 Places to Visit in Italy
And, Italy is replete with history and places to visit.
Yes, the large cities, Rome, Milan, Venice, Florence, are places steeped in history and beautiful places.
But, if you're looking to immerse yourself in the real lives of the Italian people, then you just might go off the beaten tracks. Exploring villages and small towns in the Tuscany area is a treasure trove of unique and historical things to see and experience.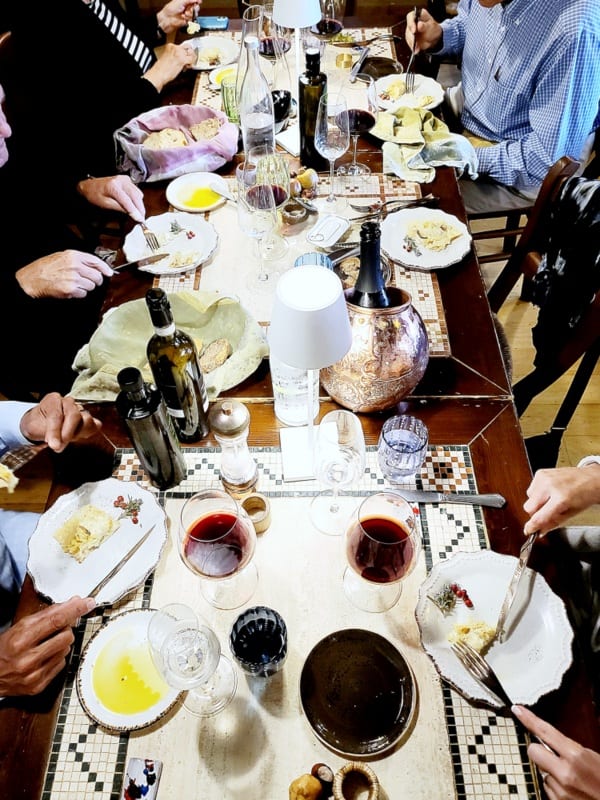 Italy Eats
We've traveled to Italy multiple times. We have family in Italy. My first visit to Italy was when I was 18. And, each time I've gone, the trip has focused in large part on the Italian eats.
Panicale Restaurants
Panicale. By train, it's about an hour and a half, give or take, from Florence. Located in Umbria, this town dates back to the 10th century. It's main center, the piazza, is small and intimate.
The 'new' area of the village was built in the 1500s. There's no shortage of magnificent winding narrow streets and structures in Panicale. Wandering through this centuries old town gives you the feeling that you're 'home'. People are friendly. Shopkeepers welcoming.
And, there are wonderful restaurants.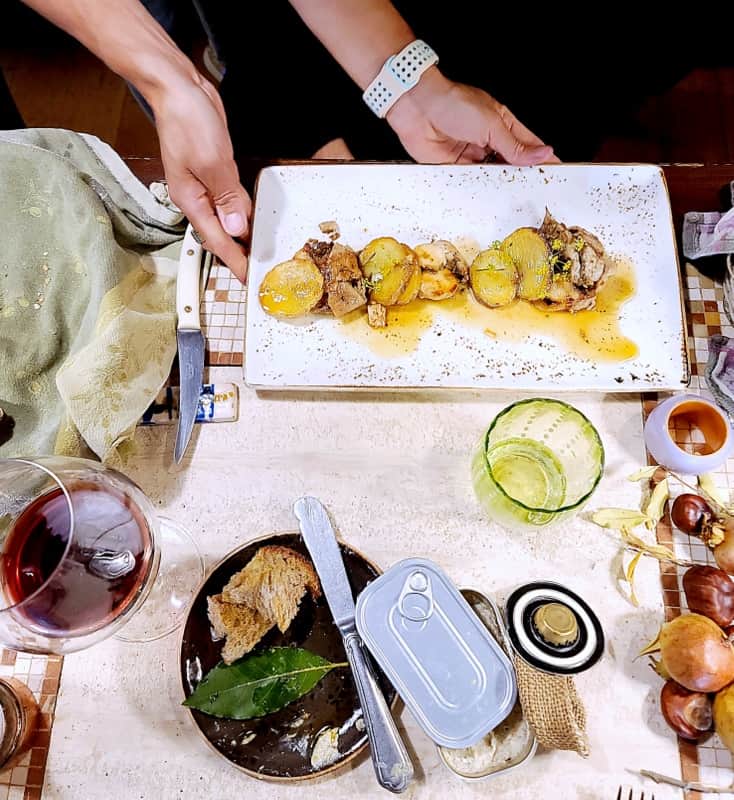 Best Food in Umbria
We rarely eat twice at an Italian restaurant. Why? Well, there are just so so many that we want to experience as many as we can.
But, there's one restaurant in Panicale that we've eaten at twice on both of our recent trips to Italy. Yes, it's Lillo Tatini.
Umbria Region of Italy
Located in the piazza of the 'town' center, Lillo Tatini sit atop a slight 'hill' and overlooks the square and majestic medieval structures that surround it.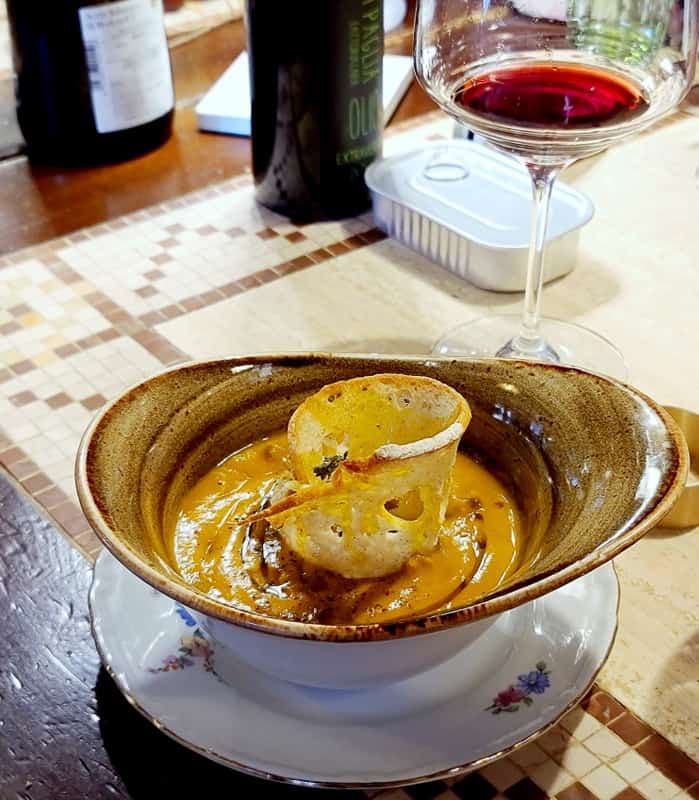 Traveling to Panicale Italy 2021
Traveling to most any village is relatively easy. Panicale is located in the province of Perugia, Italy. When you walk through the great arches to the historical center, Piazza Umberto I, there's a travertine fountain that dates back to 1473. Surrounding the small intimate piazza are eateries, coffee shops, and small retail stores that are housed in medieval buildings.
Walking around the area, you'll find the Collegiate Church of San Michele Arcangelo, the Castle of Montalera and the Museum of the Tulle.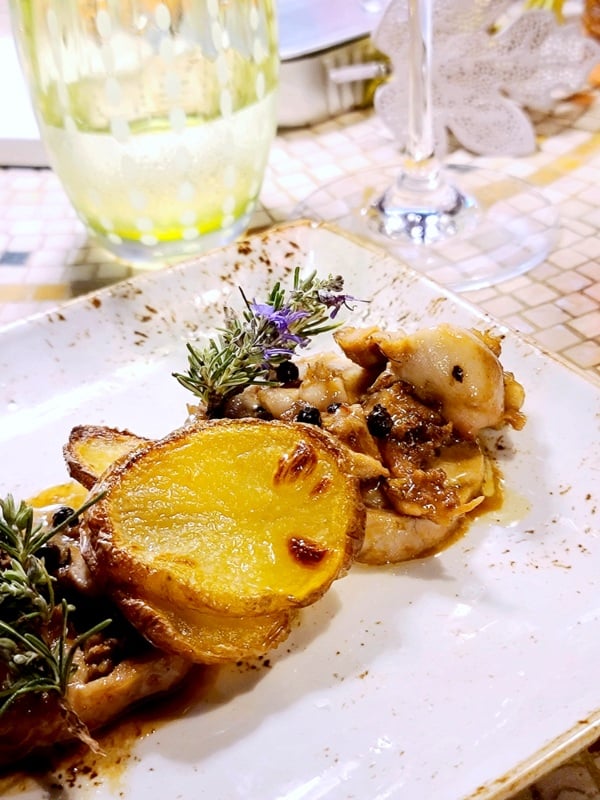 Lillo Tatini Panicale Italy
Panicale deserves its recognition as one of the most beautiful villages in Italy as awarded by the orange flag of the Italian Touring Club.
Sitting on the sloping hill in the center of the village is Lillo Tatini. It's a small intimate place. At maximum capacity, they serve twenty guests. If the outside porch is open, maybe a few more guests.
That's one of the things that makes this restaurant so unique. It's small and feels like home.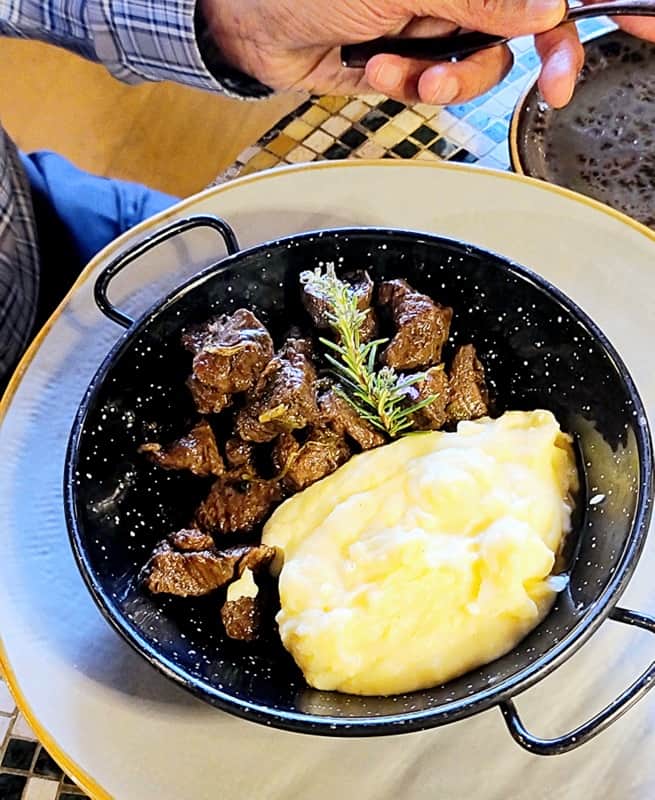 Eat in Italy
When you dine in Italy, expect to spend a while eating and enjoying your meal. There's no rush. The midday meal, which we so enjoyed every day, lasted from about 1 to 3:30 pm. Nothing was rushed. Tables didn't have to be turned over in order to increase revenue or at least you weren't getting that feeling.
No wonder there's a siesta in the afternoon. After a meal like you'll eat at Lillo Tatini, you need a nap!
Restaurants in Tuscany
From their website, Lillo Tatini describes itself beautifully. "Lillotatini was born in April 1999 in Panicale, a delightful Umbrian village nestled on the hills surrounding Lake Trasimeno where you can breathe a strong air of Tuscany."
When you enter the restaurant, you're a guest. But, when you leave, as Bianca, the daughter and sommelier of the restaurant shared with me, you are 'family'. And, that's precisely how we felt being there.
The entire family works together. Patrizia Spadoni, the matriarch, is the passionate chef. Cooking rustic dishes handed down from her Grandmother and family, each is exquisitely presented. No wonder Lillo Tatini is a Michelin recommended restaurant. Vittorio Boldrini is Patrizia's husband and he oversees the restaurant while also serving and assisting guests. And, their adult children, Bianca and Marco collaborate with the same passion for the "… gastronomic, oenological and hospitality activities created by their parents."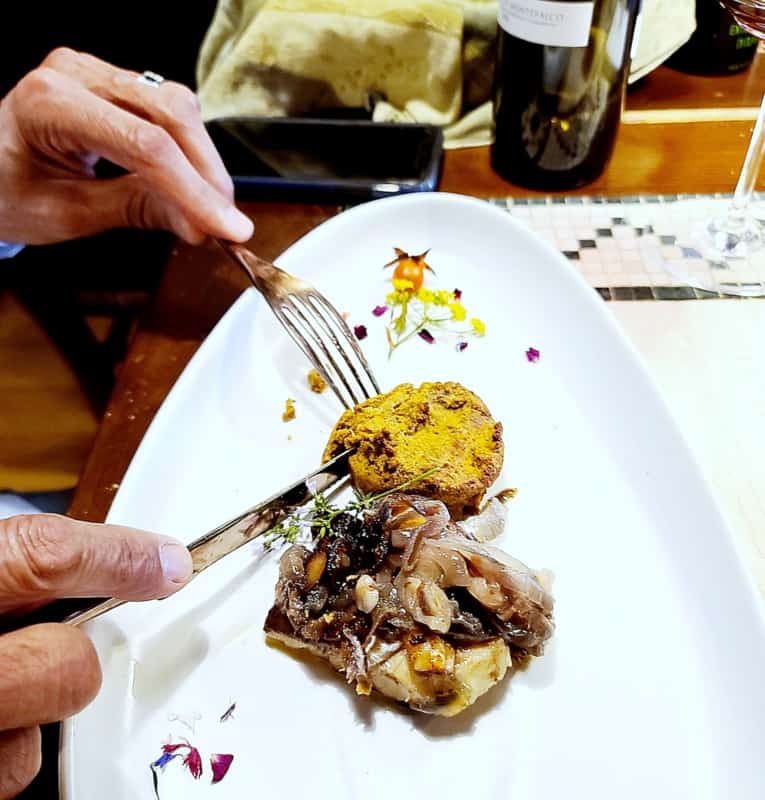 Where to Eat in Tuscany Italy
As described on their website, Lillo Tatini is a "… real culinary paradise, based on a cuisine firmly anchored to tradition, based on knowledge of the products and historical recipes of the area and the best addresses for supplying the raw material. This is how a restaurant opens its doors in a magical setting that takes its name from the nickname given by the grandfather shopkeeper to Patrizia's husband and which today represents a source of pride for the Panicalese community."
There's no doubt about that whatsoever in my mind. And, in the culinary opinions of our well-seasoned and traveled companions, we would return to Lillo Tatini multiple times. If we lived there, it would become our place of choice for family and friends.
The food is what you'd expect if you sat down to a big family Sunday dinner. It's elevated chic farm style eating. The freshest vegetables. The best ingredients. And, you can certainly feel and taste the number one ingredient, love.
Best Towns in Umbria
So many beautiful and intriguing villages and towns in Umbria, Assissi, Orvieto, Spoleto, Perugia, and more. You can spend weeks exploring as many as you wish. Each has its own charm. Each has its own history. But only Panicale in the Province of Perugia has Lillo Tatini.