Seems when we have corn on the cob, I usually have a few ears left over. And, being the thrifty prudent no waste whatsoever person I am, I could not bear to throw out those ears of corn. That's how this serrano corn soufflé came about. After cutting the corn off the cobs, I had about one and half cups.
There were so many things I could have done with this corn. Besides just warming it, adding some butter, salt and pepper, I could have devoured it all myself. Since we had company and since I was fixing breakfast, I thought it'd be cool to have a soufflé to go with our eggs and bacon.
Honestly, I could have made myself sick and eaten it all, but I exercised restraint and just took that first little scoop that you see in the picture. Next time, I make this recipe, you can be dang sure that I'll probably triple this recipe. With corn in season, the wonderful Silver Queen in South Carolina and Olathe corn in Colorado, this recipe is one that's perfect for any occasion.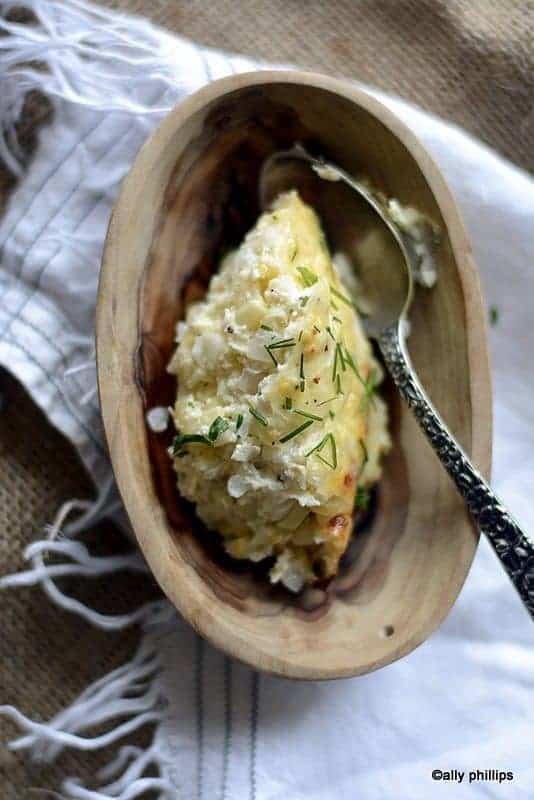 Ingredients
Makes: One small casserole dish (about 6 ½" round and 3" deep)
Preheat oven to 400
1 ½ cups corn, frozen kernels or cut off the cob fresh corn
½ cup sweet onion, diced
2 eggs, beaten
1/3 cup Greek yogurt, plain
½ tsp. serrano pepper, minced
1 Tbl. oil, safflower
1 tsp. sea salt
1 tsp. coarse ground pepper
1/2 tsp. each fresh chives and parsley, chopped
Instructions
In a medium mixing bowl, combine the corn, onion, eggs, yogurt, serrano, oil, salt, pepper and blend together well.
Pour into a baking dish coated with cooking spray. Bake in a preheated 400 oven about 35-40 minutes or until a toothpick comes clean from the center.
Remove and garnish with the chives and parsley. Serve immediately.
Notes
Add a dollop of sour cream with lime juice to each serving. Talk about good!
Chunky salsa or pico de gallo are other toppers that will be perfect for garnishing servings.
https://allyskitchen.com/serrano-corn-souffle/
©ally's kitchen intellectual property