salmon confit & corn medley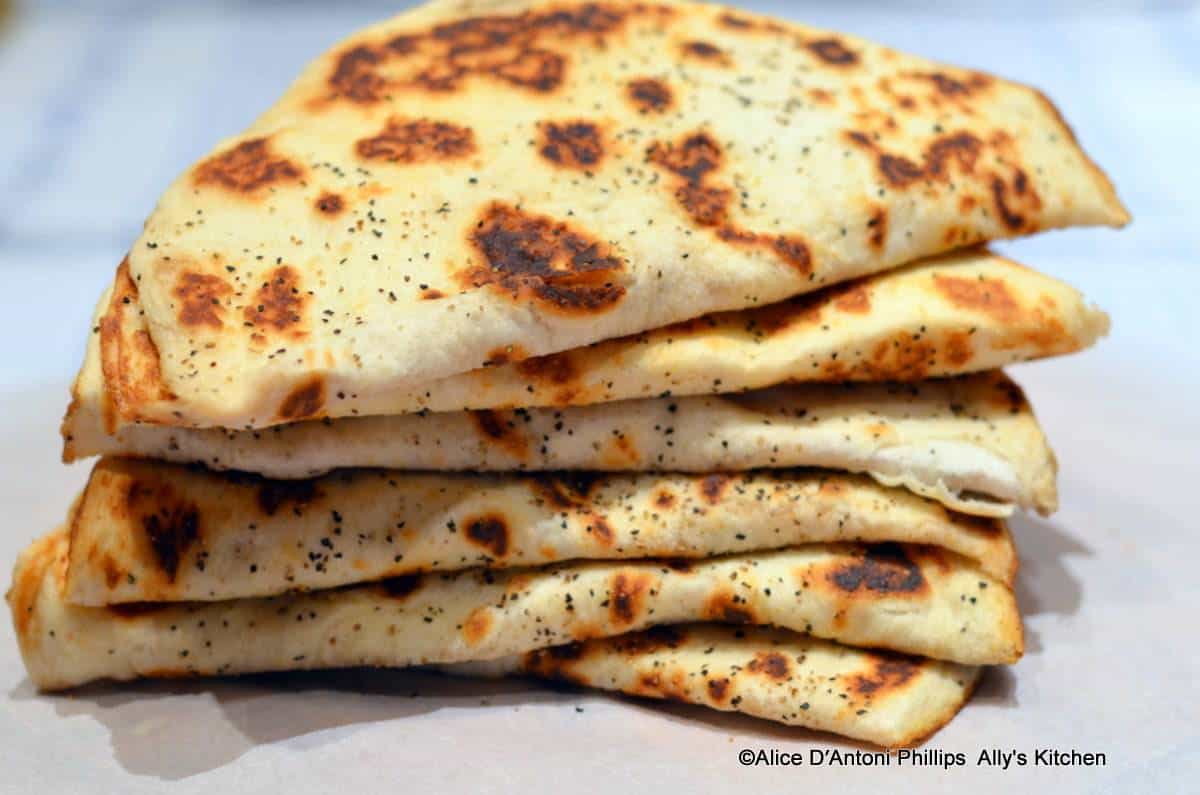 And you thought pre-packaged refrigerated canned biscuits were just canned biscuits?  Au contraire, these nifty convenience items can be fashioned into a lot of other cool things, and whomever's eating the dish will probably never know you started with canned biscuits!  
That's the fun part of cooking~~it's like artistry~~the ingredients can create a new canvas.  So become a biscuit sculptor in your own kitchen…come up with fun new ways to design and use them…that's what makes being a chef an artist!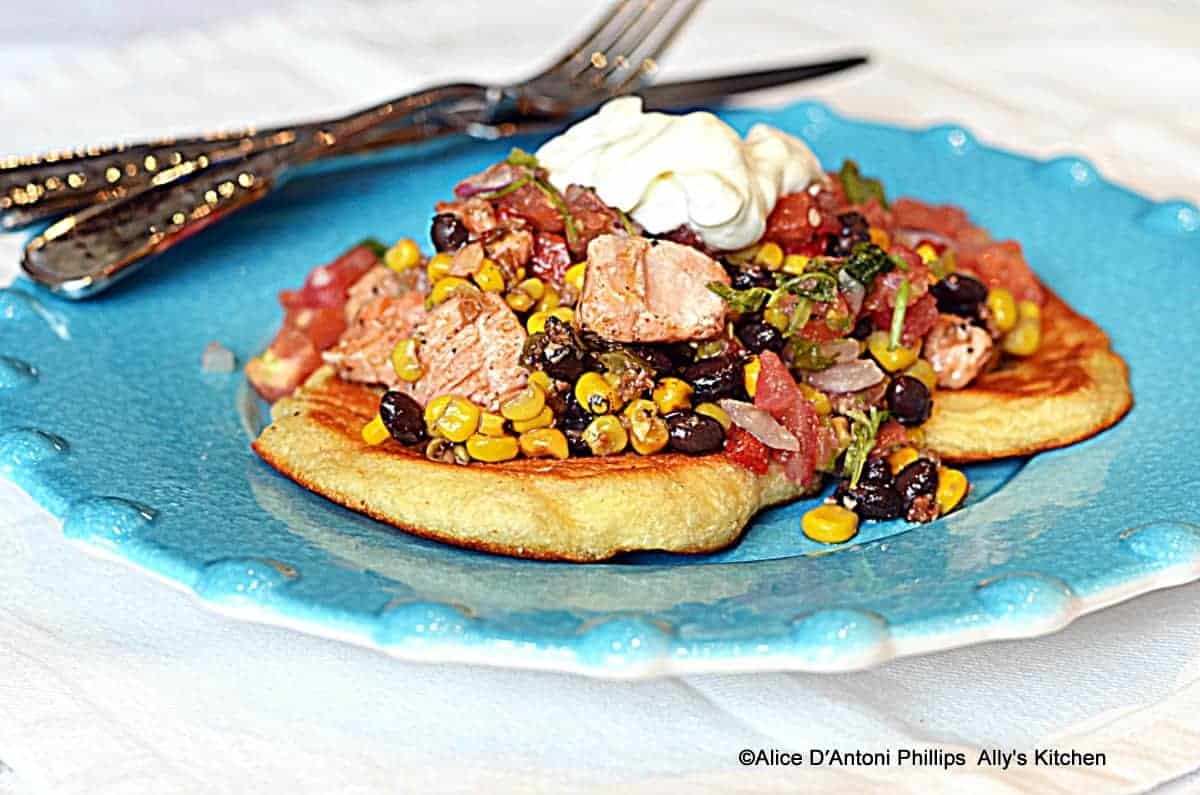 Serves:  8
What you need:
1 roll refrigerated flaky biscuits (8)
1 package Honey Roasted Corn (or similar frozen corn)
16 tablespoons Canola Oil
2 pounds thick cut (appx 2+ inches) salmon filet
1 (15oz) can black beans
2 cups sour cream
1 (12oz) container Pico de Gallo store-bought/pre-packaged using fresh ingredients (Note:  You can substitute spicy salsa.)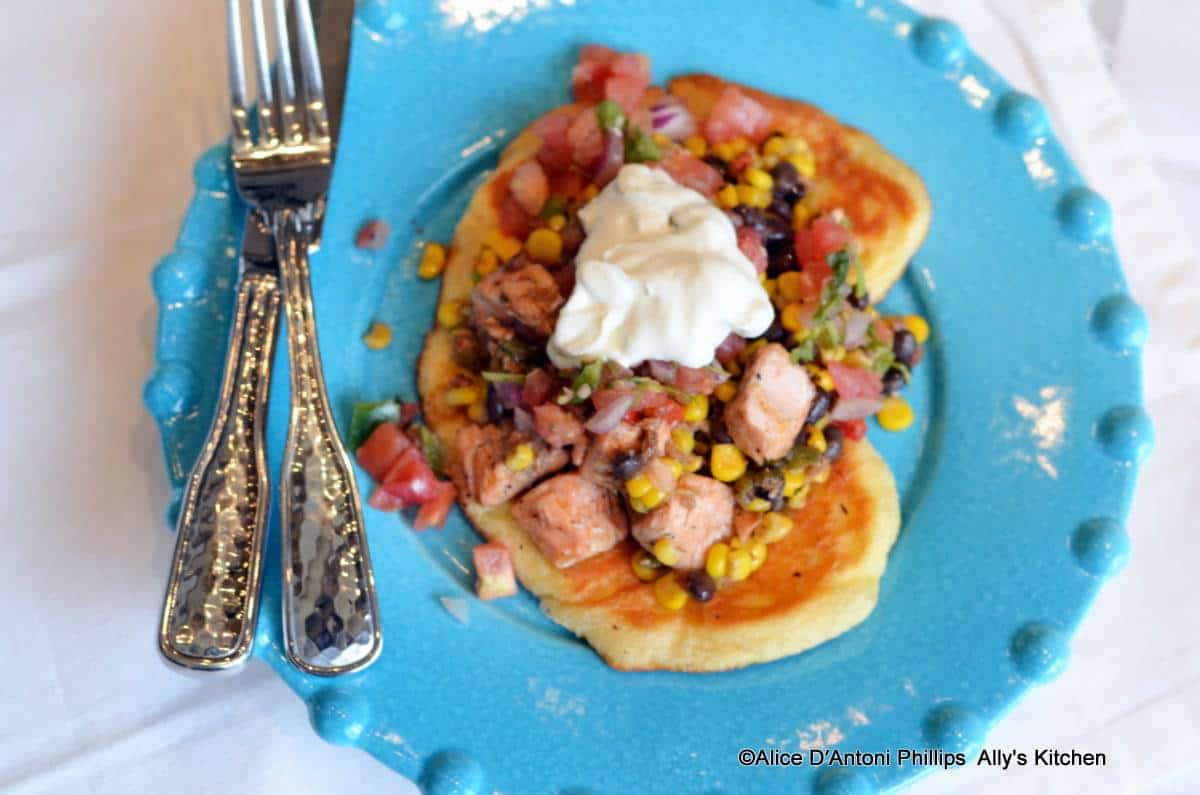 What you do:
PREPARE the SALMON CONFIT & CORN MEDLEY:  Trim salmon taking off thin parts.  Cut into about 1 ½ inch pieces. Put in bowl.  Add 3 tablespoons of canola oil, 1 teaspoon of black pepper, and 1 teaspoon of salt and toss/blend. Let it marinade for 10 minutes.   Put 3 tablespoons of oil in a non-stick large heavy skillet over medium heat.  Let the oil get hot.  Put salmon in and sear and cook about 5 minutes turning pieces gently.  Remove salmon to a plate.  Add ¼ cup water and deglaze pan.  Add corn, black beans, 1 teaspoon salt, ½ teaspoon pepper and toss and blend cooking 10 minutes.  Reduce heat to simmer.  Add salmon to mixture blend, cover with lid.  Stir & blend before serving.
PREPARE NAAN BREAD:  Use a large wooden cutting board surface.  Using a pastry brush, coat about an eight inch diameter on the board with some of the oil.  Take one biscuit at time and butterfly crosswise through the middle with a serrated knife (do not cut apart completely). Open apart the biscuit. Brush biscuit with oil.  Flatten with hands.  Then using a rolling pin, roll out to an irregular shaped 'circle/rectangle' about 7-9 inches in diameter.  (Three or four rolls of the pin will do it.)  Sprinkle with a pinch of pepper.
COOKING NAAN:  Peel dough off wooden cutting board. Using a non-stick heavy skillet, pour 1 tablespoon of oil and heat on medium.   Put flattened dough in hot skillet and fry on first side about 90-120 seconds.  The top will begin to bubble; do not flatten. Using a flexible turner, flip and fry on the other side another 90-120 seconds. (Note: Regulate the heat level from medium to medium low as you are making the 'naan' to get golden brown markings.) When each piece is done, remove and put on a parchment paper-lined large cookie sheet to rest.  Repeat procedure with all biscuits adding another tablespoon of oil to the skillet each time a new biscuit is put in.
SERVING:  Place a piece of the naan on a plate.  Put about a heaping tablespoon of sour cream and 'swish' in center of nann. Scoop equal amounts of the salmon confit/corn medley on top of the naan.  Top each serving with equal amounts of sour cream and Pico de Gallo.