Just like an easy 'go to' outfit or that 'little black dress' that you just know will fill the bill quickly and appropriately for the occasion, this recipe is one of those pretty much fail safe 'go to' desserts that you know will bring smiles when served warm out of the oven! Since they're small and dainty, you don't feel guilty cleaning your plate.
Frozen berries, like those from Dole Packaged Foods where it's 'summertime' all year long, can be used, or if berries are in season, then snatch them up, any combination, for this dessert. The cupcake pan I used had openings of about 2 1/2 to 3 inches~~I think you could even use a smaller one and make 'mini' berry pies!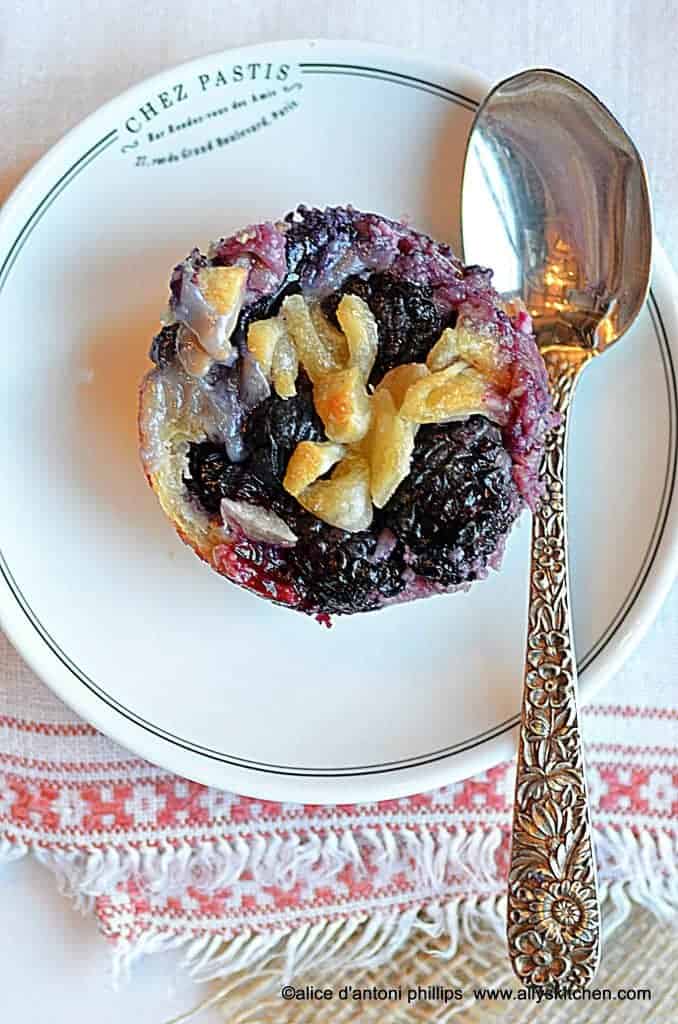 Serves: 8
Preheat oven to 350
What you need:
Cooking Spray
1 refrigerated pie crust, about at room temperature, rolled out and cut into 3″ rounds
24 large fresh blackberries
24 large fresh raspberries
40 fresh blueberries
1/2 cup sweetened condensed milk
2 tsp. sugar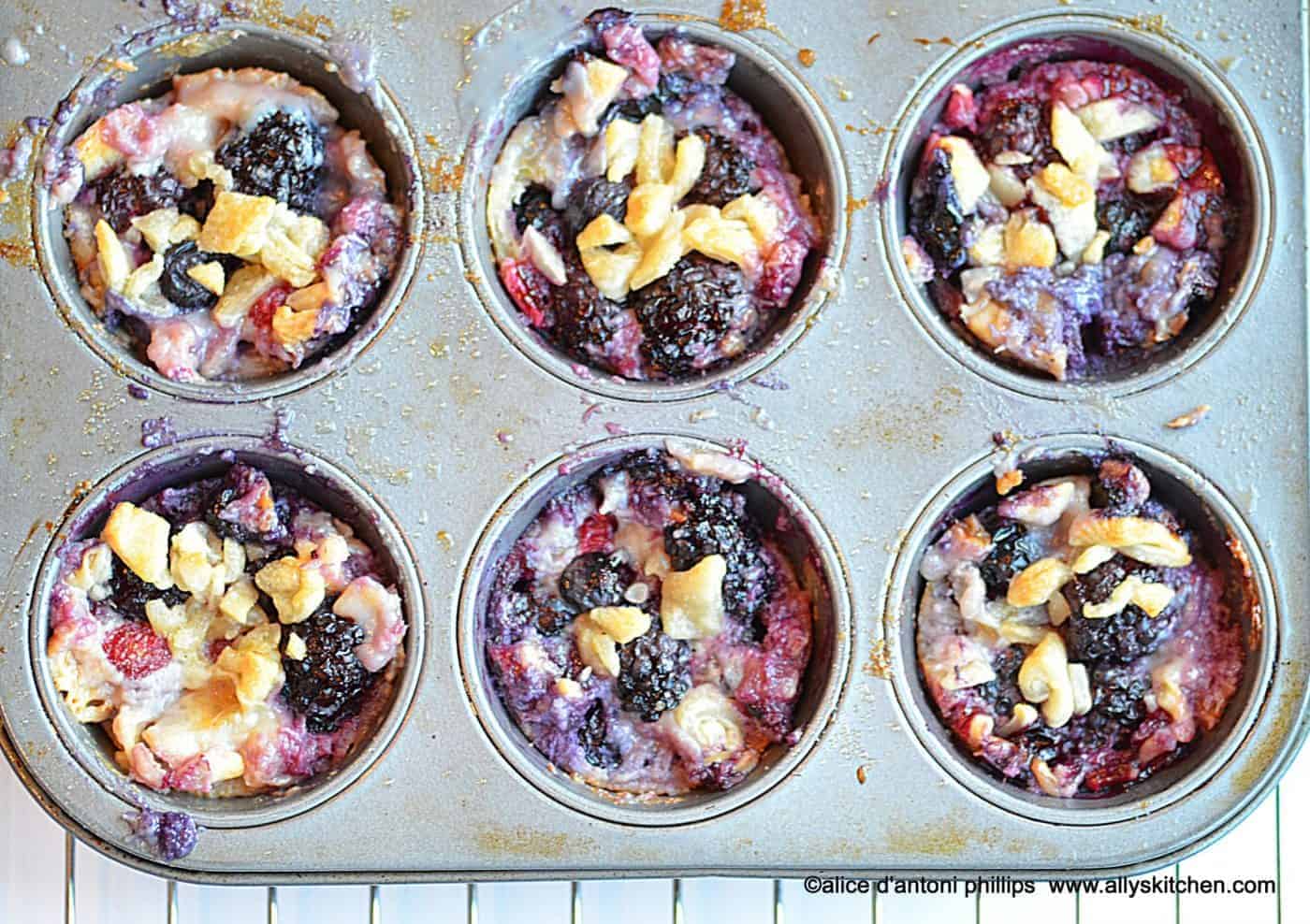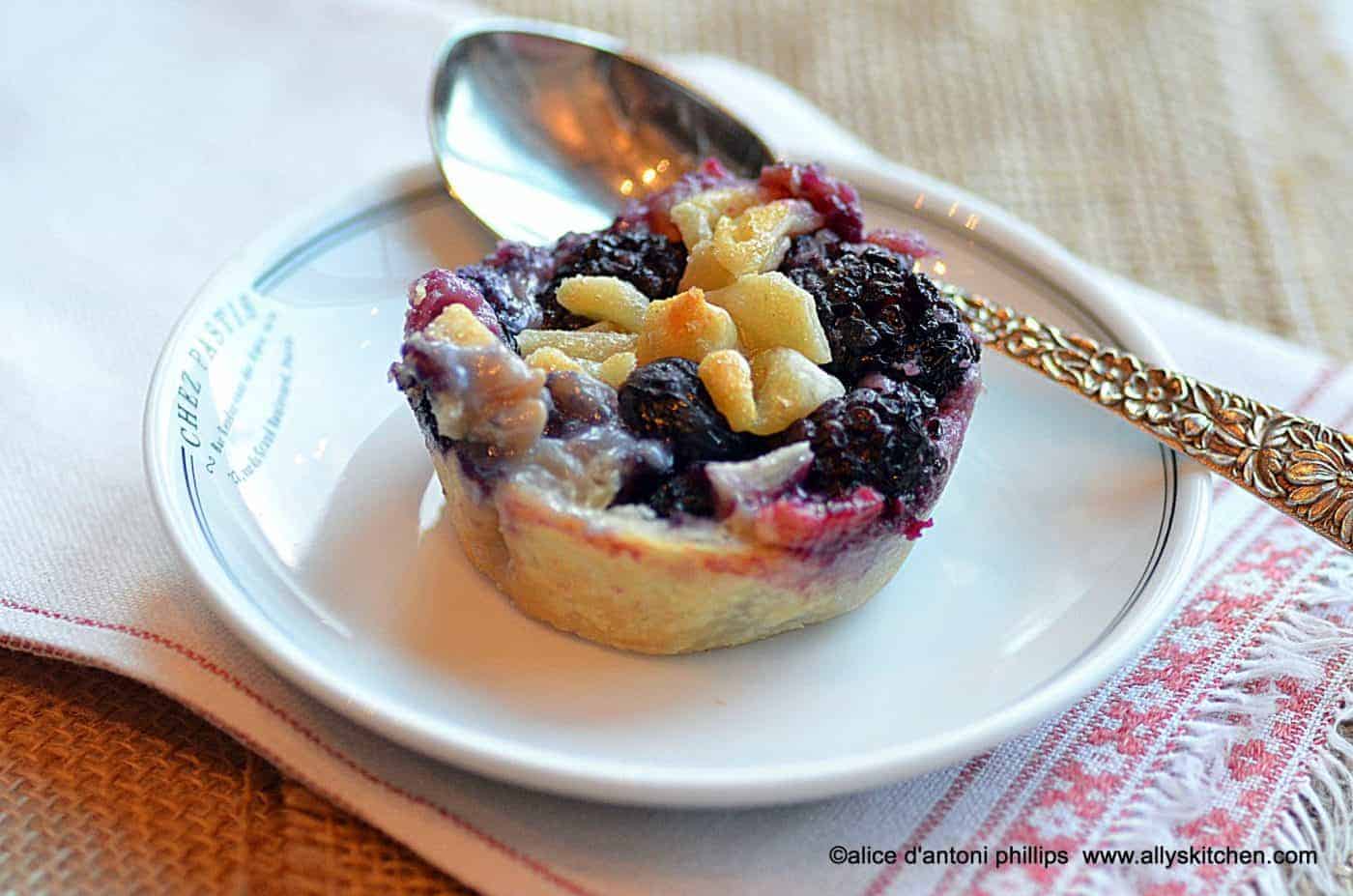 What you do:
Coat 8 small cupcake openings with cooking spray. Cut 8 three-inch rounds from the pie crust and gently put in each of the 8 openings. With the rest of the pie dough, chop into pieces for scattering on top of the 'pies'.
In each 'pie cupcake' place equal amounts of blackberries, raspberries and blueberries. Pour about 1 heaping teaspoon of sweetened condensed milk on each 'pie'. Sprinkle on equal amounts of the chopped pie dough on each 'pie', sprinkle with a little sugar.
Bake in a preheated 350 oven about 20 minutes. Remove to a cooling rack and gently using butter knife, go around each 'pie' loosening it slightly from the cupcake opening. This will help it come out easier once the pies are completely cooled.
Serve immediately with ice cream, whipped cream or just plain!