mandarin blueberry chinese cabbage salad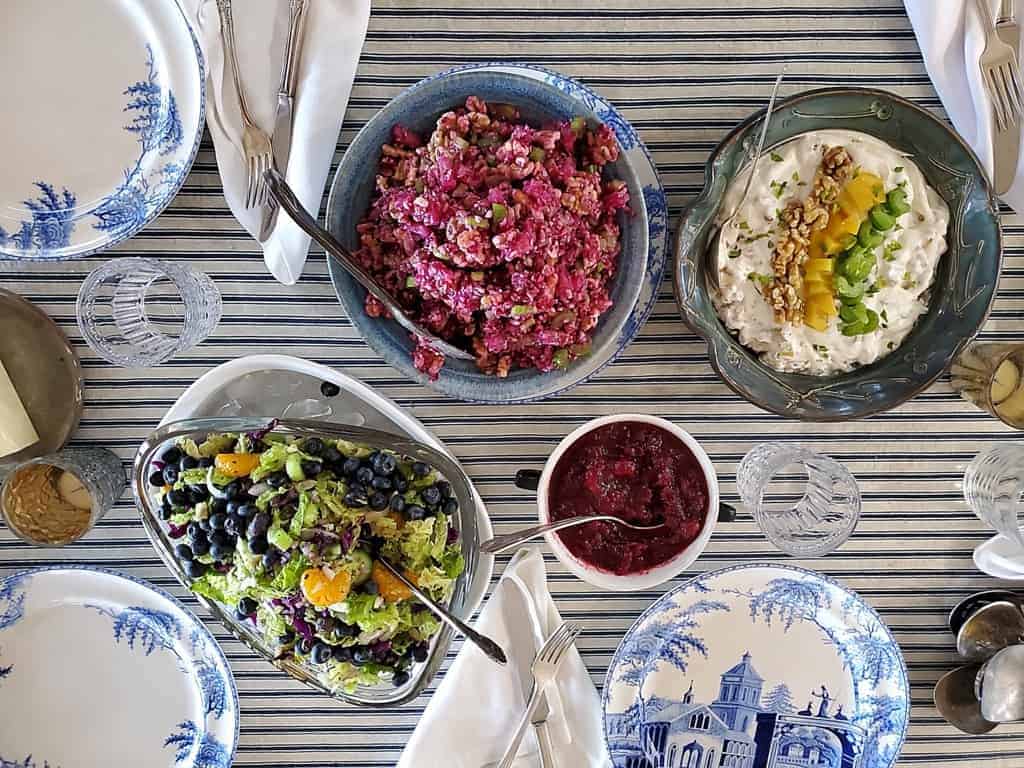 Alrighty, I'll tell you how great and delcious this mandarin blueberry chinese cabbage salad is. It was sooooooooooooooo great that I only got a few pictures! I mean my food seekers were clammering to dig in and eat. Honestly, I couldn't hold them off any longer to get more 'groomed' shots. But, that's ok, because you can surely see the beauty of this salad. So simple healthy easy and different with the mandarins and blueberries, it's the kind of salad that makes a meal. Enjoy my, peeps and sure hope you make it!
Oh, how I do love cabbage, and here's another that I call 'Naughty Girl Cabbage Salad'!
xo ~ally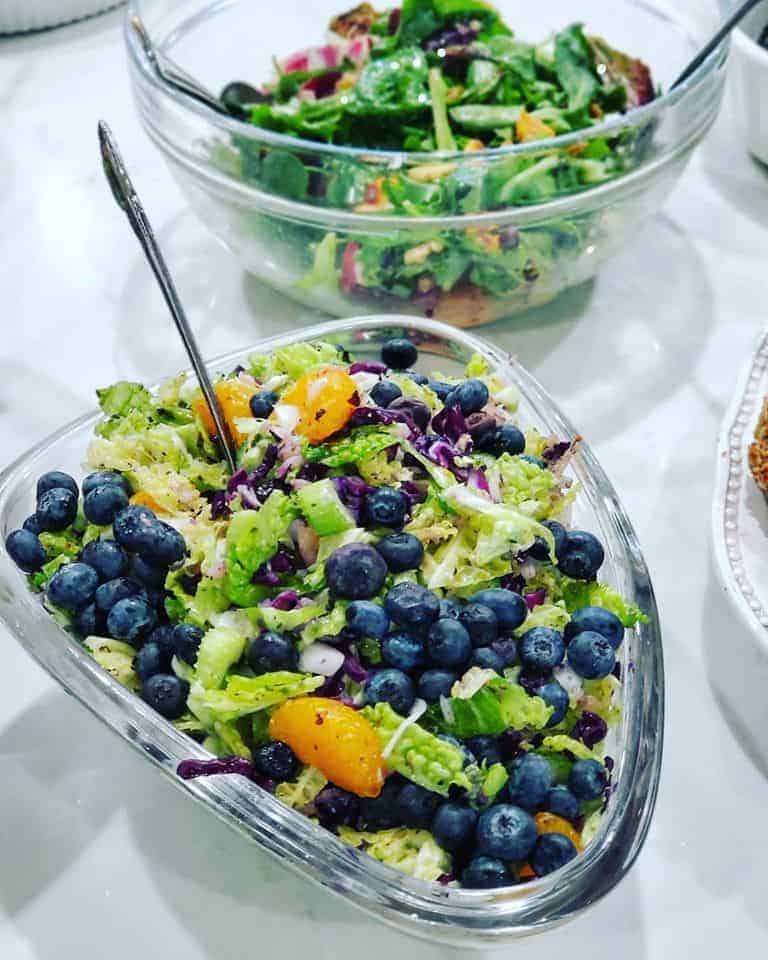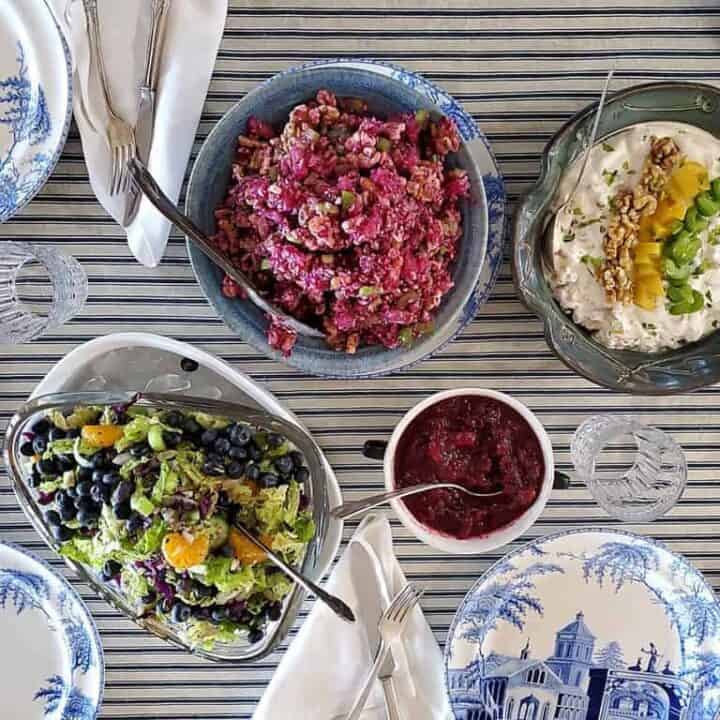 mandarin blueberry chinese cabbage salad
Yield: About 8+ hungry folks!
Ingredients
6 cups Chinese cabbage, packed and sliced thinly
2 cups purple cabbage, thinly sliced
1 cup celery, sliced with leaves
6 green onions, thinly sliced with some of the green part
1 can (20 oz.) Dole Sunshine Mandarin Oranges, drained, reserve liquid
2 cups fresh blueberries
1/4 cup extra virgin olive oil
1 Tbl. lemon juice
1 tsp. sea salt
1 tsp. ground pepper
2 tsp. Italian seasoning
Instructions
In a large bowl, combine the cabbages, celery, green onions. Toss and blend. Add the most all of the mandarin oranges and blueberries, saving a few for garnishing when you plate.
In a small bowl, whisk together well the olive oil, lemon juice, salt, pepper, Italian seasoning and one-fourth cup of the mandarin juice.
Drizzle the vinaigrette on the salad Toss and blend. Garnish with the remaining mandarin oranges and blueberries!
Serve immediately or refrigerate until ready to serve.
Notes
Sliced almonds or chopped walnuts are wonderful as a garnish!