coconut yogurt blueberry pie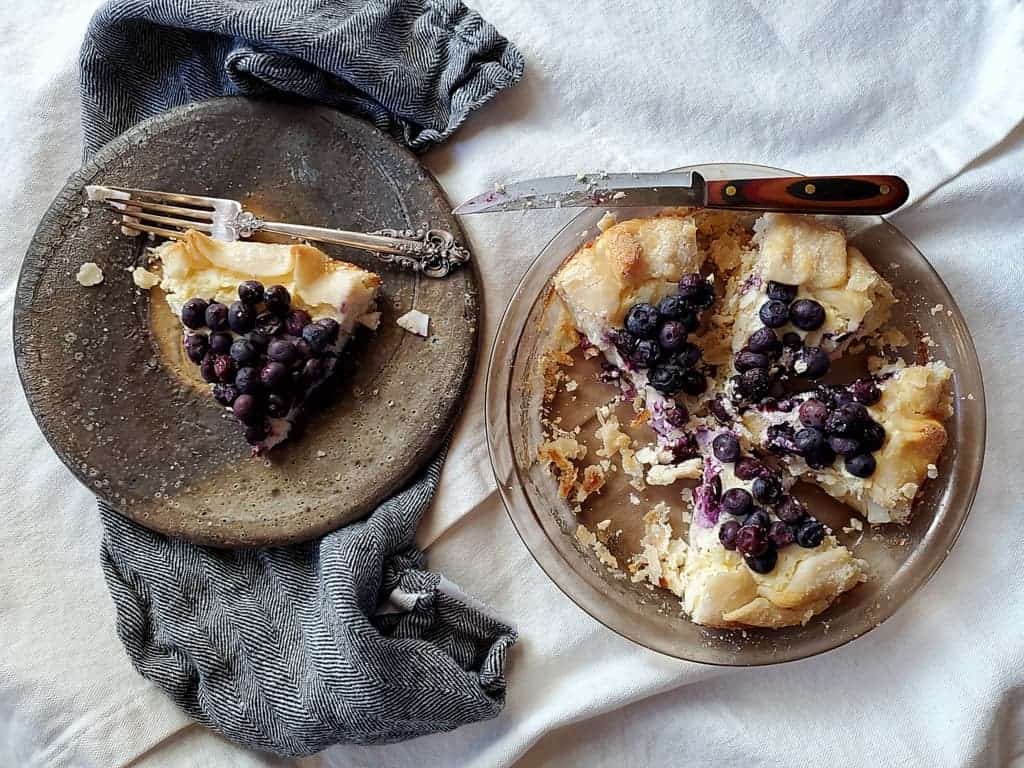 Easy Pies to Make
Coconut pie is just flat out delicious. But, with yogurt and blueberries, it's soaring to the stratosphere! So easy to make using a refrigerated pie crust!
It's your rogue baker back with yet another easy simple delicious recipe that's sure to bring smiles. And, if you're looking for easy pies to make, well, come to Ally's Kitchen! This coconut yogurt blueberry pie is simply divine!
Premade Pie Crusts
Premade pie crusts make pie making super easy. And, in today's world there are some really great premade pie crusts. I've used several brands including generic brands. One of my favorites is Wewalka brand pie crust.
Pie crusts from Wewalka are twenty-five percent thicker and they perfectly fit in a nine inch pie plate or pan.
Refrigerated Pie Crust Recipes
Refrigerated pie crust recipes are available at most all grocery stores. You'll find some in the frozen section in pie plates that you don't even have to roll out. You simply thaw these pie crusts. And most all of these pie crusts work with a lot of pie recipes.
I just know that many folks, especially Millennials and GenXers just don't have the time and energy to go through those steps and giving this alternative for a refrigerated pie crust, which actually is quite good, is a great option. One of my big goals of creating recipes is to do so making them easy and quick so you'll be inclined to actually get in your kitchen and make your own dishes!
Pillsbury Pie Crust Recipes
Now Pillsbury, the hallmark of baking products, has a lot of pie crust recipes. I've used a lot of their refrigerated pie crusts over the years until I stumbled upon Wewalka. I've also tried some generic pie crusts, and, honestly, I haven't found one that I would recommend.
Regardless
Let refrigerated crusts stand at room temperature for about 15 minutes, or microwave one pouch on DEFROST (30% power) for 10 to 20 seconds before unrolling.
Remove frozen crusts from box and let stand at room temperature for 60 to 90 minutes before unrolling. Do not microwave frozen crusts
Yogurt Pie Recipe
Kind of like a cheesecake. But, not a cheesecake. Kind of like a yogurt cake, but not a cake. It is a yogurt pie recipe. And, it combines some of my favorite flavors, like blueberries and coconut, together!
Yogurt can be used for more things than just eating from the container or throwing some fruit on, granola and/or nuts. Think of plain yogurt as a staple in your refrigerator. Make your waffle batter and use yogurt. It fluffs up waffles and pancakes. Want to make your marinara sauce creamier, stir in some yogurt. Oh, gosh, perfect for a little health boost for mac and cheese. Dollop plain yogurt on your baked potatoes or hot soup. Making sauces, like alfredo, think about using plain yogurt. I use plain yogurt in meatloaf and meatball recipes. Also, think of yogurt for other sauces and marinades.
You can also used other types of yogurt for baking and cooking. The main flavors I use are lemon and coconut yogurts.
Blueberry Yogurt Pie
As with all my recipes, I love for you to tweak and make it your own. If you want to make your own crust, certainly that's an option. Or if you want to use a different berry, like blackberries, that will work, too, as would strawberries or even pineapple chunks or crushed drained pineapple.
Recipes for Coconut Pie
I'm using shaved unsweetened coconut. Don't want to put too much sweetness in this coconut pie recipe.
The sweetened condensed milk gives enough sweet flavor as does the packaged yogurt. And, that brings me to one more thing about yogurt. I used a coconut flavor. You can certainly choose your preference, blueberry, vanilla, lemon or something more exotic like ginger orange. Once you infuse with the coconut, it kind of dominates the flavor profile.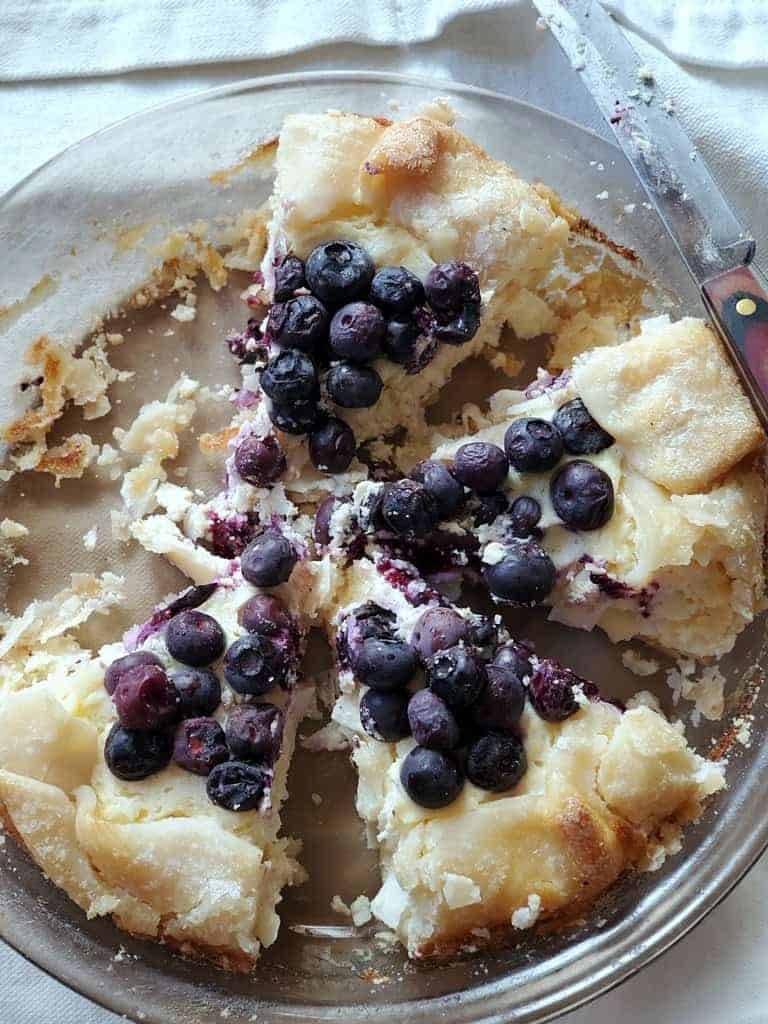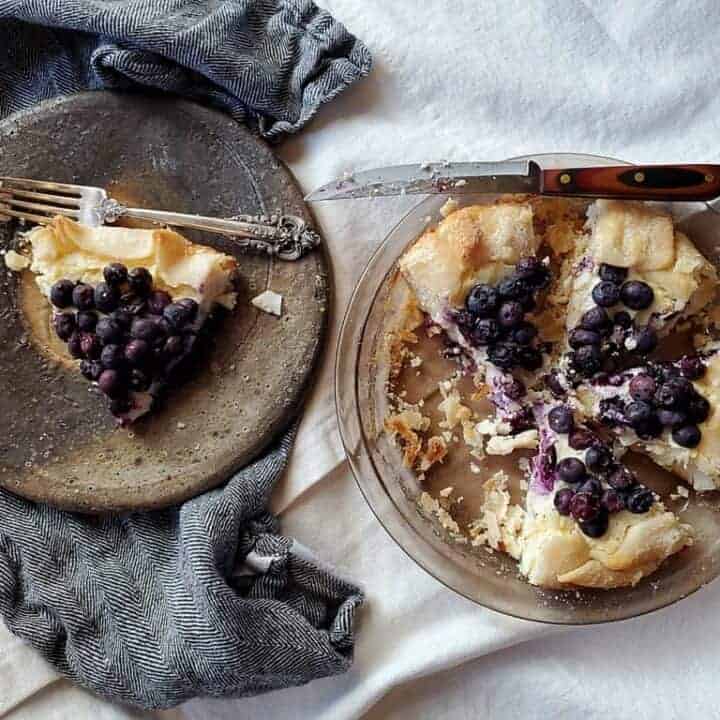 coconut yogurt blueberry pie
Coconut pie is just flat out delicious. But, with yogurt and blueberries, it's soaring to the stratosphere! So easy to make using a refrigerated pie crust!
Ingredients
Preheat oven to 350
1 refrigerated pie crust, room temperature, roll out
2 containers (5-6 oz./each) coconut yogurt
3 eggs, divided
2 cups unsweetened coconut shavings
1/4 cup sweetened condensed milk
Pinch salt
1.5 cups fresh blueberries
2 tsp. sugar
Instructions
Grease the pie plate very well.

Roll out the pie crust on parchment paper. Prick the pie crust all around with a fork making small holes with the prongs of the fork.

Put the crust in the pie pan or plate. Some of the crust will overlap the edges of the pie plate. Let it be for now.

In a medium mixing bowl, combine together the yogurt, two eggs, coconut, sweetened condensed milk and salt. Blend and pour into the crust.

Take the overlapped part of the crust and form on the top of the filling, pinching and working together.

Brush this exposed crust with the egg white. Sprinkle the sugar on this crust. Add the blueberries on top.

Bake in a preheated 350 oven for 35 to 40 minutes. Cool thoroughly before cutting.
Notes
Using metal pie pans with small holes in the bottom helps in crisping the crust on the bottom during baking.

Since the sides of the pie crust flip over onto the pie before baking, I'm not blind baking the pie crust.