Whenever I find bone-in lamb chops on sale, you bet I'm gonna splurge and get them! These Herbs de Provence Lamb Chops are off the charts delicious. It doesn't take much to season these tender chops, but with some creative combinations, you can accentuate and intensive the depth of flavor of the lamb.
Pan sear in a cast iron skillet makes the prep just so quick and easy; of course, you can heat up the outdoor grill for cooking, too. You'll get just a slightly different flavoring because of this type of grilling. Both techniques work for me, so it doesn't make a particle of difference. Try not to overcook these tender chops! xo ~ally
PS: If your your cut is lamb loin (bone-in) chops, you can prepare the same way, just cook a little longer. Here's some information on cooking times for lamb!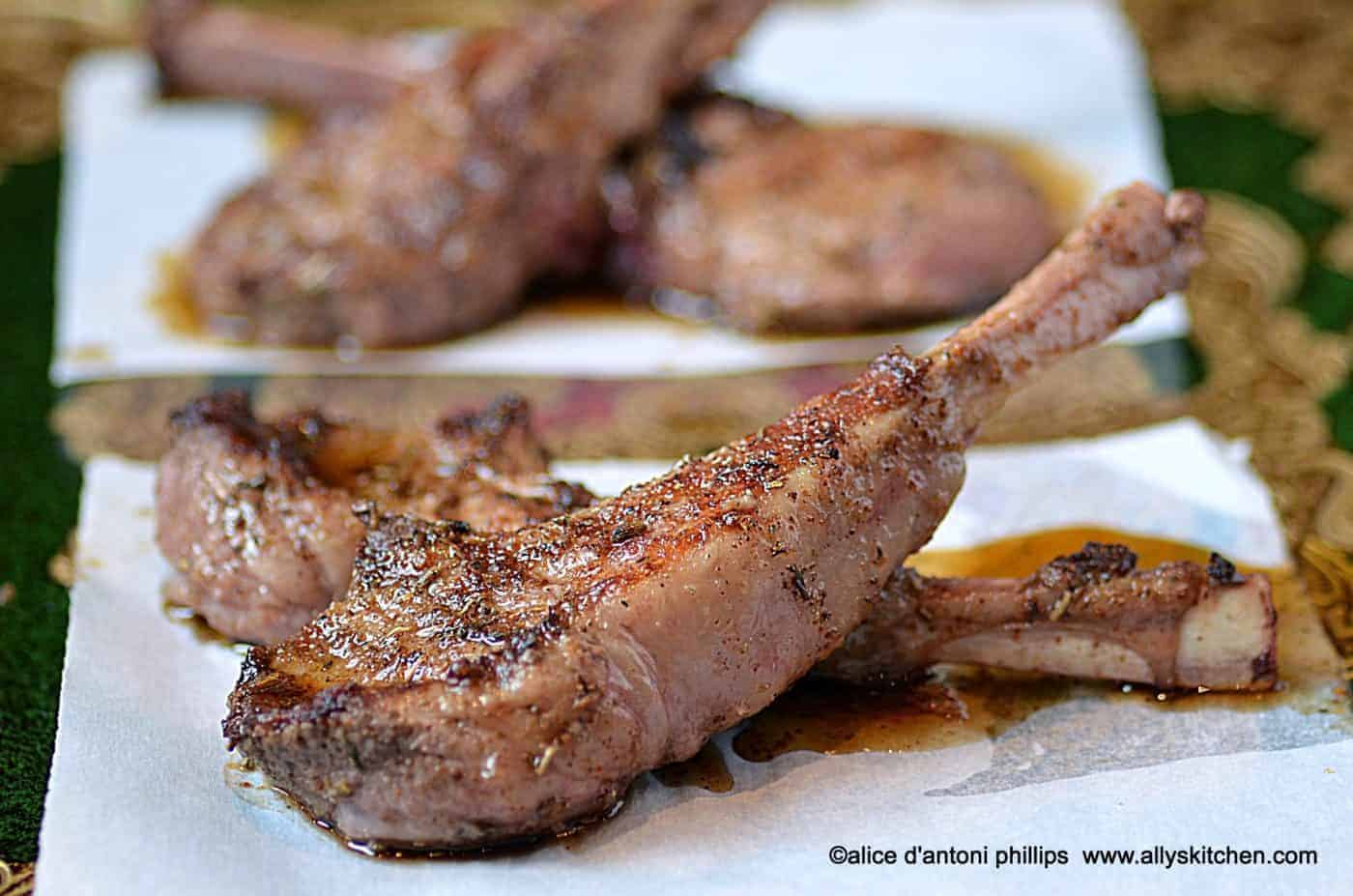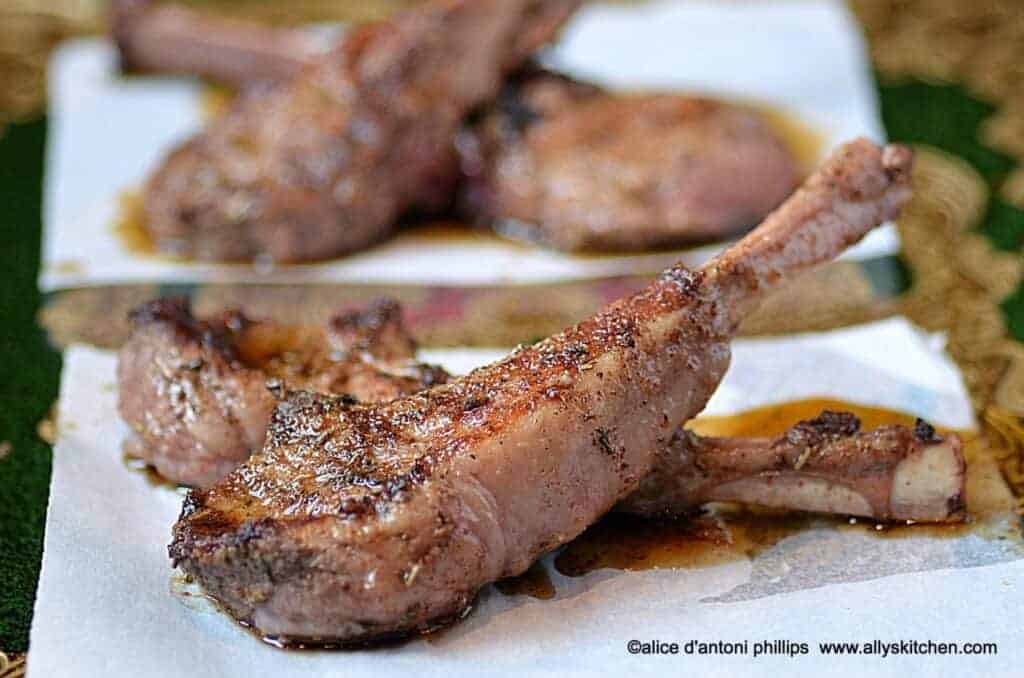 herbs de provence lamb chops

Ingredients
4 lamb chops, long bone, trimmed (about 3/4 to 1 l pound total)
2 tsp. herbs de Provence
1/2 tsp. sea salt
1 tsp. granulated garlic
3/4 tsp. onion powder
1/4 tsp. Cayenne
1/4 cup olive oil
1 Tbl. butter
Sweet Chili Sauce (store bought or similar sauce of your choice)
Instructions
Prick the lamb chops on both sides with a fork. In a small bowl, combine the herbs de Provence, salt, garlic, onion powder, cayenne and olive oil and blend together. Rub on both sides of the lamb chops. Let them sit about 15-20 minutes.
In a heavy cast iron skillet over high, melt 1 tablespoon of butter. Make sure the skillet is hot. Put the chops in; do not crowd. Cook about a minute then reduce the heat to medium high and cook another about 3 minutes.
Flip the lamb chops and pan sear on the other side about 3 minutes. Remove and let them rest a couple of minutes. Drizzle the skillet 'juice' on the chops. Serve immediately. Serve with a drizzle of sweet chili sauce (optional) or your fave sauce.
https://allyskitchen.com/herbs-de-provence-lamb-chops/

©ally's kitchen intellectual property