ricotta dumpling with raspberry sauce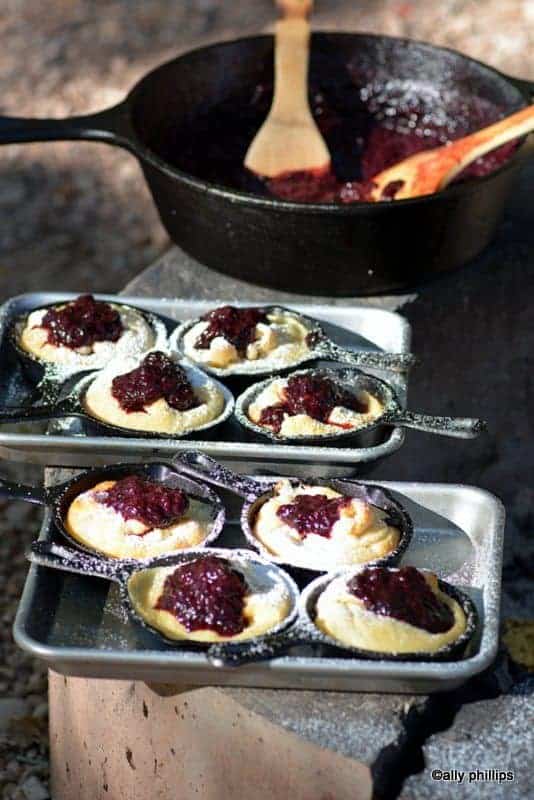 Every now and then when you're cooking you need a no brainer~~a recipe that's easy to do, has some shortcuts, and gives you the satisfaction you're looking for in a flash! Well, if you've hankerin' for something warm, gooey, subtly sweet and boholicious, then this 'Ricotta Dumpling with Raspberry Sauce' will fill the bill.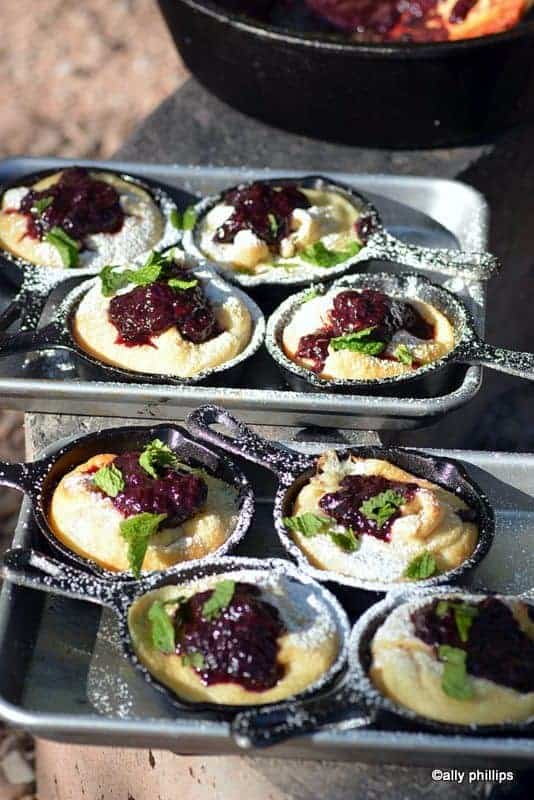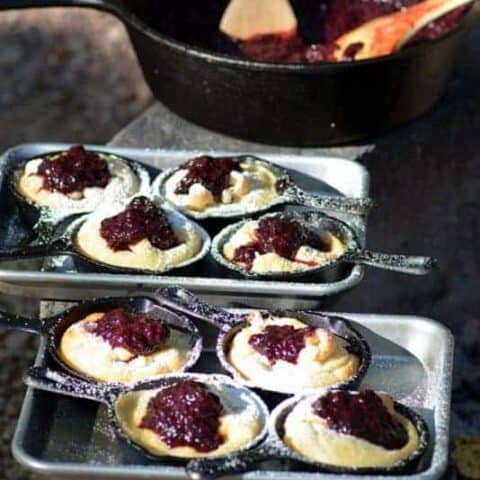 ricotta dumpling with raspberry sauce
Ingredients
Preheat oven to 325
1 refrigerated package of crescent rolls (8 crescents)
1/2 cup ricotta cheese
1/2 cup mascarpone cheese
3 Tbl. heavy cream
1 vanilla bean, scraped
1/4 cup powdered sugar (plus more for garnish dusting)
2 Tbl. butter
1 cup Dole Sunshine frozen raspberries
1/4 cup raspberry jam (get the best brand you can afford)
Instructions
Combine the ricotta, mascarpone, cream, vanilla bean (inside scraped for paste) and powdered sugar in a bowl and blend together.
Roll out the each crescent roll and stretch a little. Dollop some of the mixture into the center, then pull up opposite sides and make a pouch/dumpling. Place on a parchment paper lined cookie sheet.
Bake in a preheated 325 oven about 12 minutes or until golden brown, and when done, remove and dust with powdered sugar.
Meanwhile make the raspberry sauce by melting the butter in a skillet over medium heat, add the raspberries and jam and blend cooking about 5-7 minutes. Spoon over the dumplings when serving.
(Note: If there is extra filling, put a dollop on the plate and then place the dumpling on top~~you can never have too much yummy filling!)
Notes
This makes a great camping recipe. Check out the dumplings cooked on a grill in individual cast iron baby skillets.