my huge failure=big success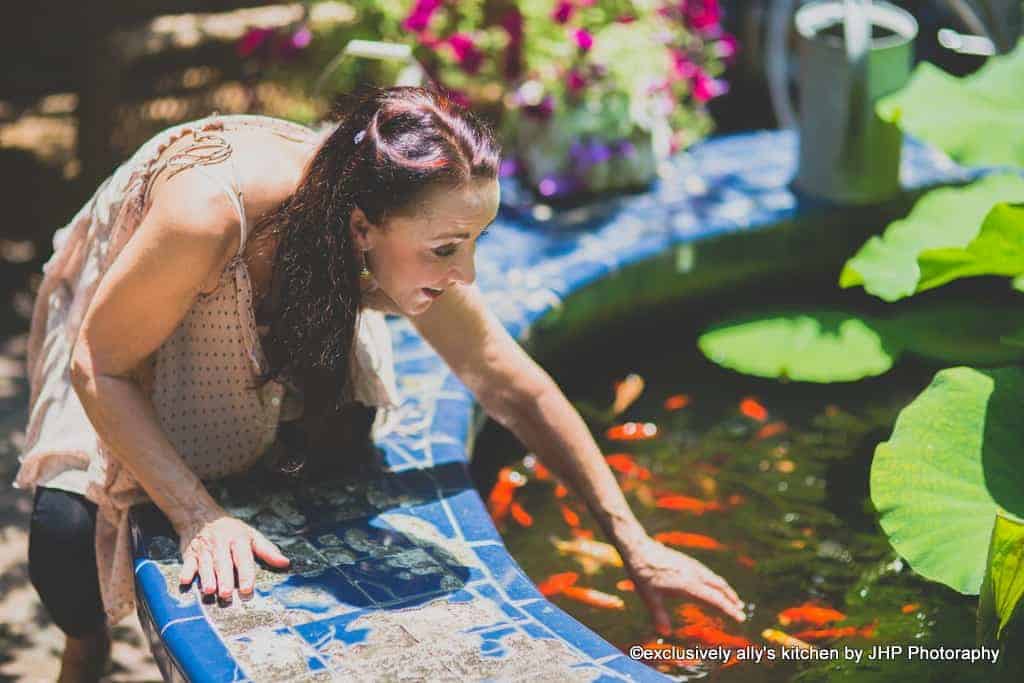 Rose-colored glasses. Yes, that's what happens when you think others are like you and want only the best for you, are being genuine and truly have an honorable intent. You'd think I'd learn to clean off my rose colored glasses. I'm talking about reality TV shows.
I was cast on FOX Network's Master Chef season 2. Imagine my exhilaration finding out that news. I remember exactly where I was when I got that call from the head casting agent saying I was in the Top 100 and headed to Hollywood. I tried to contain my muffled squeals in a J. Crew  dressing room where I had one leg in a pair of trousers and the other leg out. I nearly tangled myself up and broke my neck! Yes, after months and months of the grueling audition process, giving the casting agents everything but my blood type and then signing a 35+ page legal contract assigning everything but my youngens to the network and production company, I felt like Rocky. I was ready to take on the world! Little did I know what lay ahead! Remember, my glasses were really rosey!
I packed my bags and headed to Hollywood where I met 99 other starry eyed hopefuls. We were all of the same ilk–thinking we had what it took to become the next Master Chef. We'd been culled from nearly 38,000+ who auditioned nationwide. We were an elite and special group. We all could cook. We all had personality and something that would appeal to the nationwide millions of viewers. How long did I stay on the show? Well, as my Mama used to say, 'About as long as Pat stayed in the Army!' (I've never figured out who Pat is or why he was in the Army!)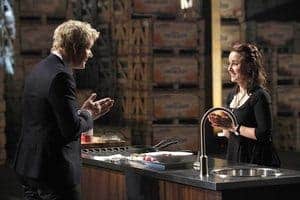 Bottom line of my experience is that I came eye to eye with the tiger and got body slammed by the head tiger himself, Chef Gordon Ramsay. While he didn't spit out my food, I took the walk of shame. No apron. Yes, Chef Ramsay humiliated me probably hoping for a TV 'reaction' but being poised and gracious was my overriding mantra. What happened after that? They whisked me away (and others who were apron'less') to talk to a shrink to make sure we would live. (Imagine thinking your life is just about getting an apron!)
Now if I'd been the weak kind, if I'd believed what these three judges said to me about my food and cooking, the expressions as they looked me as they tasted my dish, like they'd been weaned on a dill pickle~such looks of disgust, I wouldn't have ever cooked again in my life. But I didn't. I remembered again another thing my Mama used to say when you get down and out and body slammed, 'Keep your tail up horsey!'
So this littl' philly came home and started cooking and cooking and cooking. I started sharing and sharing and sharing my recipes. I got on this 'new' fangled thing called Facebook where I was connecting and connecting and connecting. All of this was done because I refused to let someone who didn't know me and who took one taste of my food be the master of my destiny.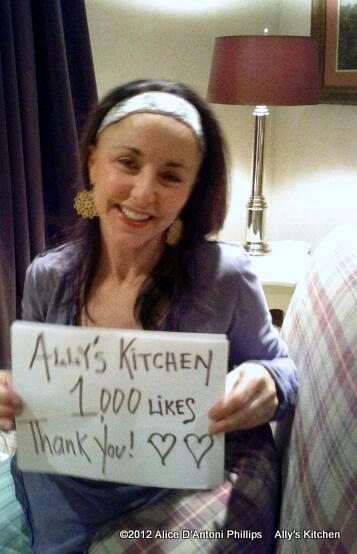 In 2012, I was exhilarated to have 1,000 FB likes~I was over the moon~I couldn't believe it. Then in late 2013, I hit 10,000 likes! Now, here it is mid-2015, and Ally's Kitchen on Facebook is at 100,000+ followers. I reckon it just goes to show you that if you believe in yourself, if you work your bahootie off, if you are kind and supportive and have good things to share, 'they will come.'
And so it is with gracious and humble gratitude that I thank YOU for  believing in me when the "experts", aka judges on MC, didn't think I was worth doodley squat. It just goes to show you that reality shows are really not reality~they're simply a veil of imagination and all smoke and mirrors much like the Wizard of Oz.
Never let anyone or anything get you down~dreams have no expiration date~I'm living proof! This benchmark calls for a celebration!
For ONE HUNDRED THOUSAND clicks of love, I'm having a random drawing for several gifts! Check these out, my boho foodies and lovers of adventurous living!
1. A personalized cookbook! (Continental US residents only)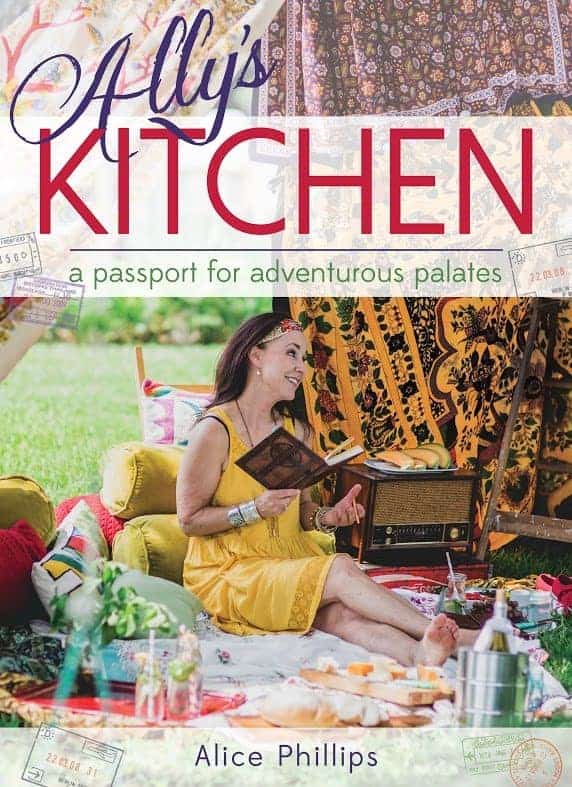 2. A one-of-a-kind Boho piece of jewelry! I'm so so excited to be teaming with Ash Hoffman Jewelry to give away this masterpiece designed and made by Ashley! She is debuting 7 August 2015 on JTV 'Next Jewelry Rock Star' Be sure and watch! Here's what Ash designed just for this 100k giveaway!
3. A special Boho 'something'! You never know what I've got up my sleeve!
Now all you have to do to be ENTERED FOR THE GIVEAWAY is leave a comment below, right here at this blog post, telling me what you're thinking RIGHT now.
You've read this post and listened to me spill my guts! Talk to me. And, I thank you.                     ~peace & namaste~ ally
(Deadline to enter: 30 AUGUST 2015)
Congratulations to the Winners!
Nicole Michaud ~ Jane Asher Reaney ~ Linda Jarrett