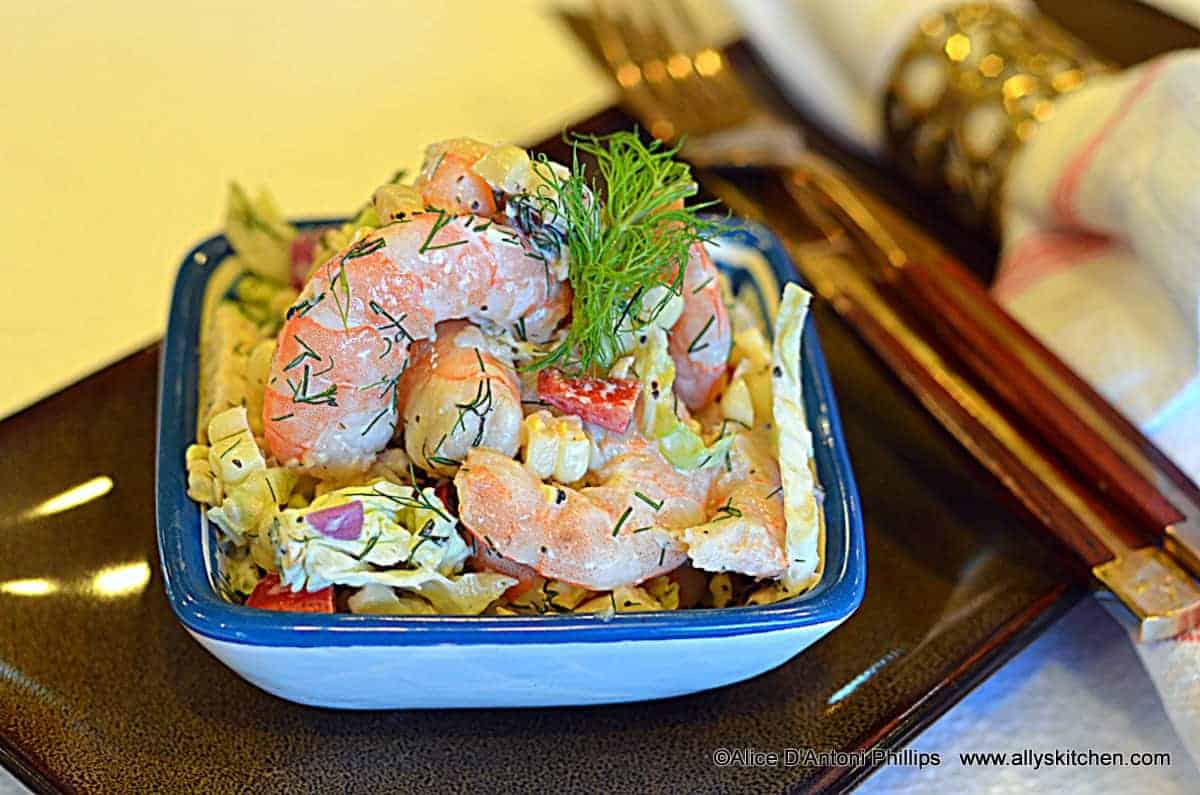 Dill is one of my favorite fresh herbs~~there are so many uses for it beyond pickles as in 'dill' pickles! I even use it to make things like seasoned butter. It adds a nice twist to the shrimp salad~~a tad of tart and sharp that can be unexpected.
Another seafood I use dill with is salmon~~omg, it's fabulous! You might want to try out this salmon recipe, too~~these two recipes could convert you to the right side of dill beyond the pickle!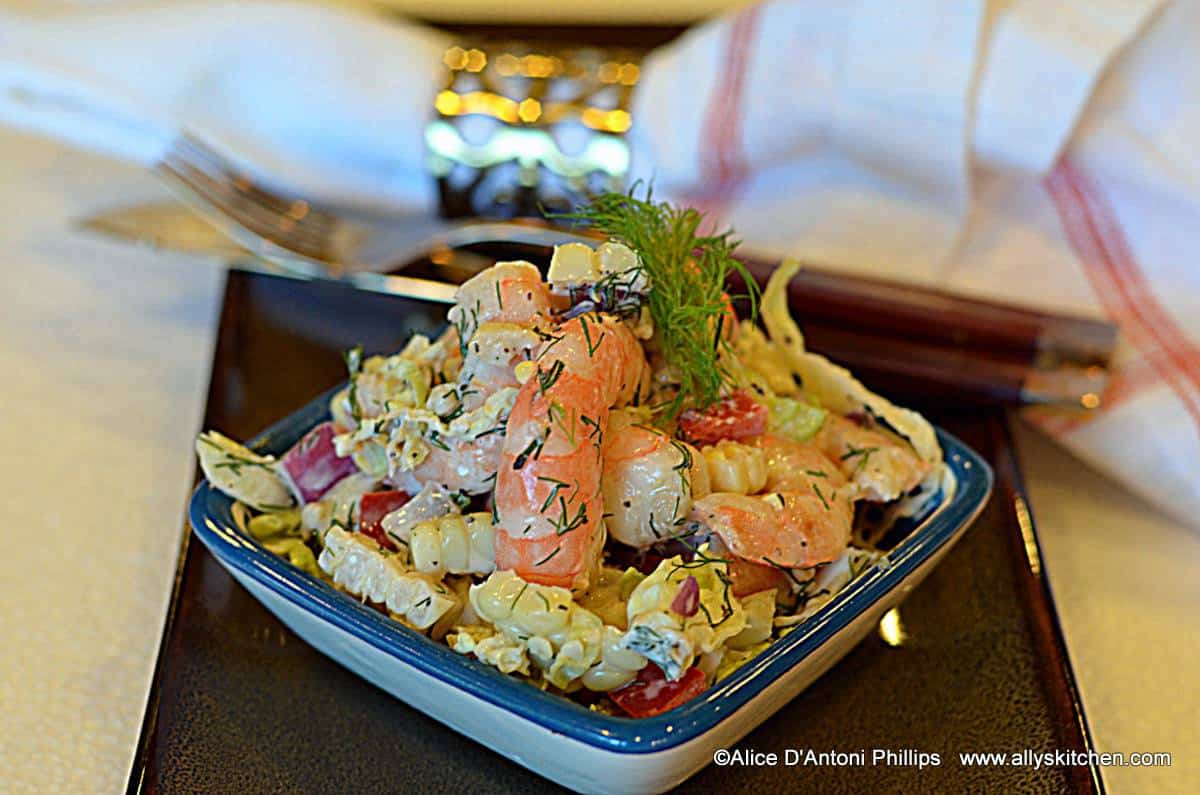 What you need:
1 lb peeled steamed large shrimp
1/2 red bell pepper cut into small pieces
1 cup corn (I cut mine off the cob after it had been roasted on the grill–it was leftover~~if you use frozen corn, prior to putting in the salad, try pan searing it in a tablespoon of butter to get a little char on it and to bring out the sweetness.)
1/3 cup chopped red onion
1 cup shredded Savoy cabbage
2 Tbl. finely chopped fresh dill
1/2 tsp sea salt
1/2 tsp white pepper
2 Tbl. mayonnaise
3 Tbl. Greek plain yogurt
1 lime (juice and zest)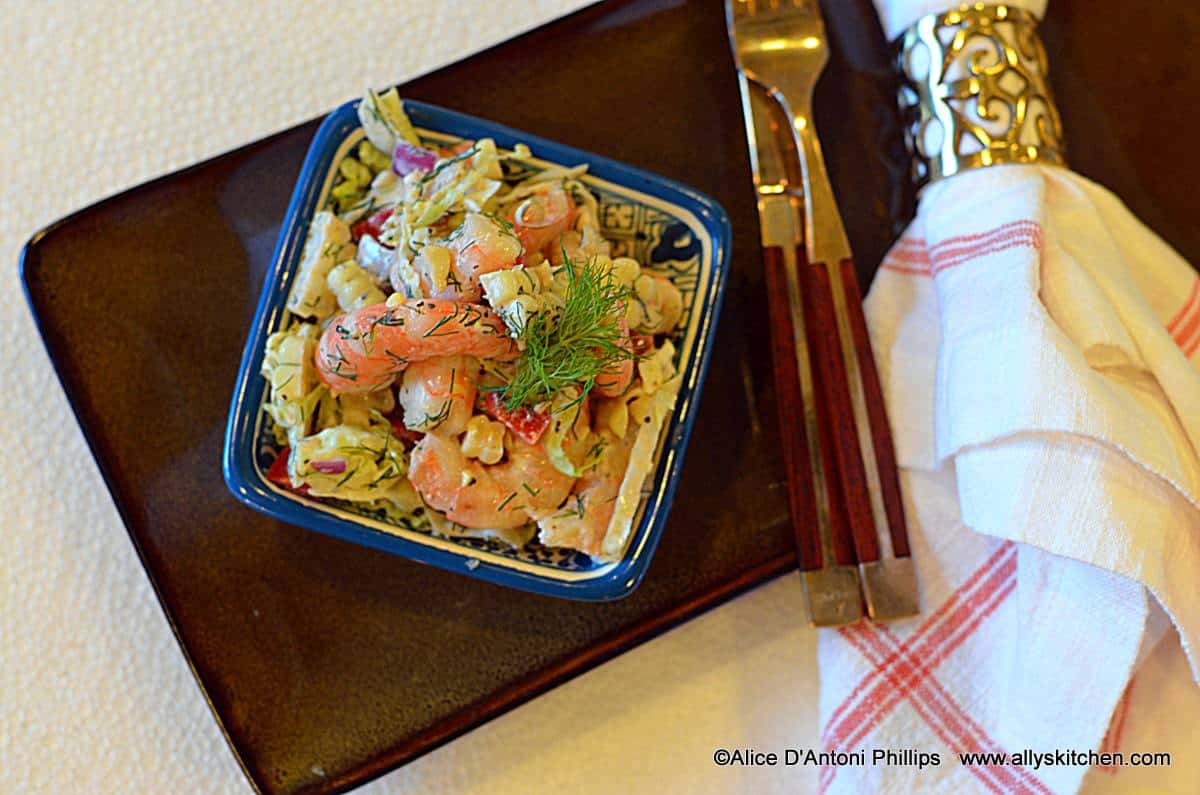 What you do:
Combine all the ingredients in a mixing bowl and blend well. Refrigerate a few hours before eating to let the flavors merge and connect.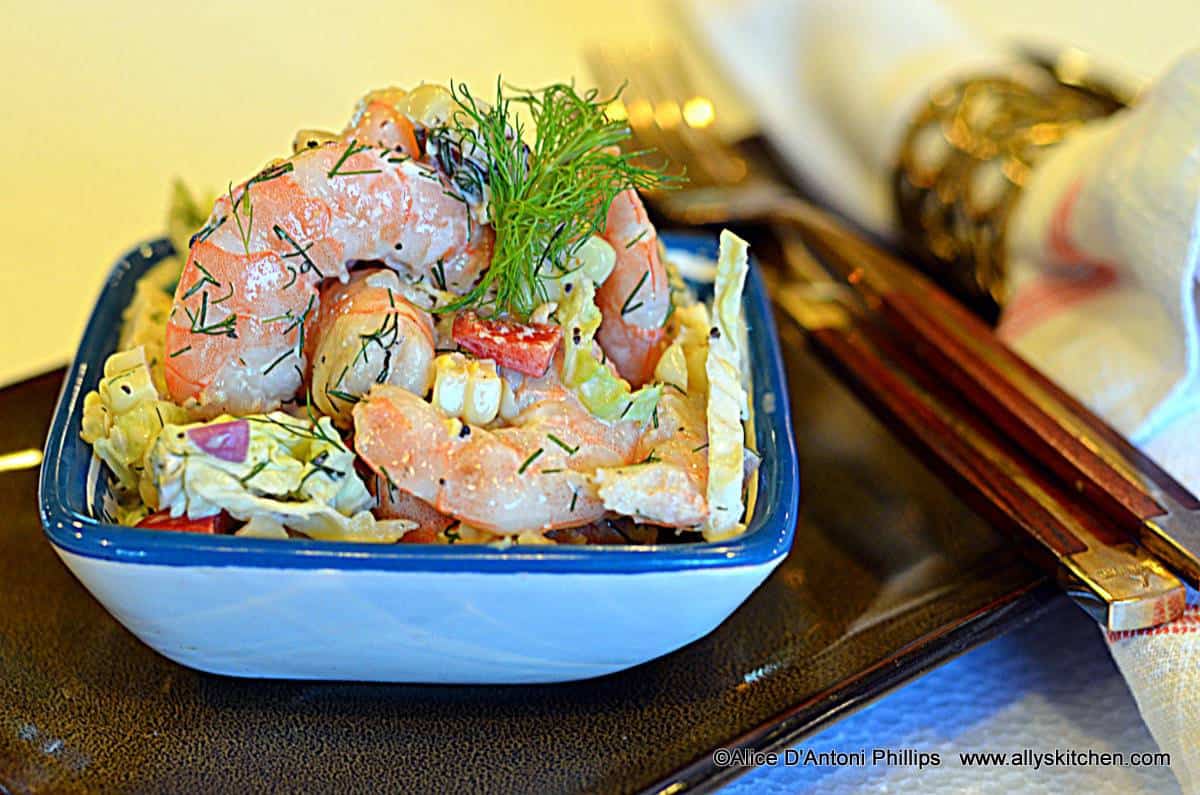 ©alice d'antoni phillips www.allyskitchen.com