The reason I don't use a waffle iron for making these biscuit waffles is that I don't want them smooshed…I want them puffy and biscuity. So in order to accomplish this, I used a waffle 'skillet' (i.e., Nordic Ware)…it's a handy little gizmo that you can get at big box stores or at trendy kitchen stores. It usually has seven about 3″ openings to make waffles.
This is one versatile skillet to have on hand. Don't just think of waffle waffles…think outside of the waffle box…like chocolate cake waffles, cheesecake waffles and now biscuit waffles. What I totally adore about these 'biscuits' is that they're crunchy on both the top and bottom, and if you're scooping gravy over them, then there's those groovy groove openings that will just hold your gravy in every bite! So, give it a whirl, heat up that waffle skillet and start making biscuits of love! ~peace & biscuits~ ally xoxo


Makes: 6 large biscuits
What you need:
1 cup self-rising flour
2 tsp. baking powder
1/8 tsp. salt
2 tsp. sugar
¾ cup buttermilk
Cooking Spray
2 tsp. butter (room temperature)
Cinnamon Sugar (optional)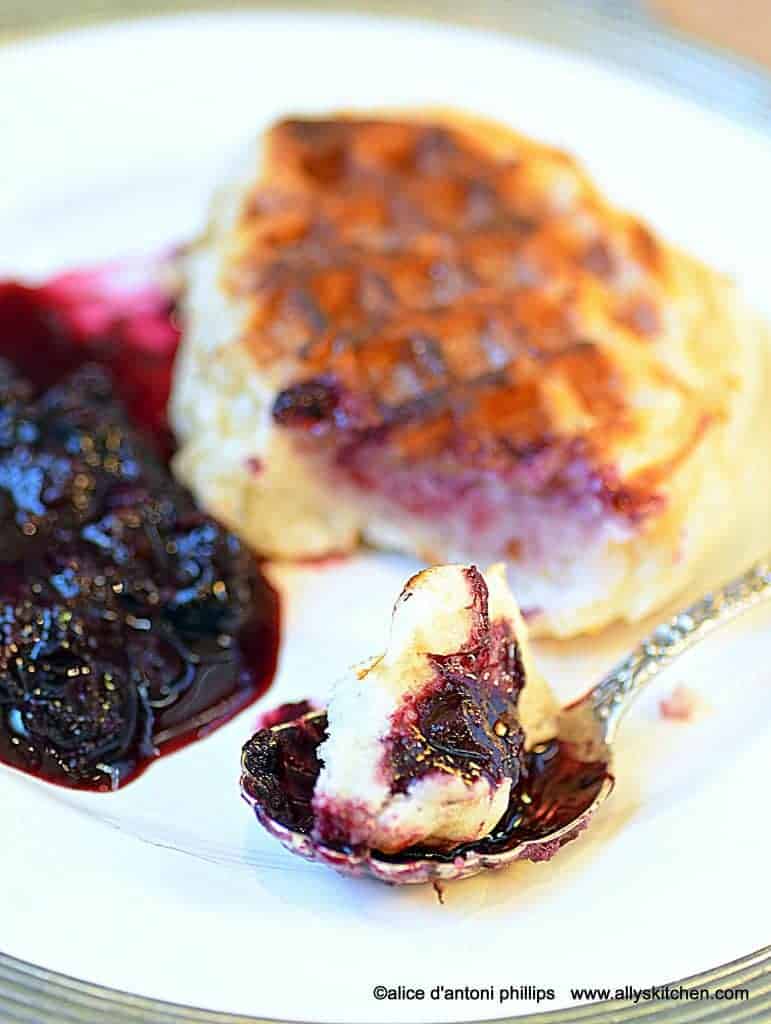 What you do:
Put the waffle skillet on the blaze over medium heat. Let it get hot.
In a mixing bowl, combine the flour, baking powder, salt sugar and buttermilk and blend together. Let the mixture sit for a couple of minutes. The mixture will be thick.
Coat the skillet openings with cooking spray. Make 2-3 biscuits at a time because they are large and need plenty of room for flipping. Cook on each side about 3-4 minutes each. Regulate your heat between medium to medium low.
They're ready to flip when the puffy biscuits start looking cooked around the perimeter. Use a skewer to gently flip up the biscuit slightly to check the browning on the first side.
When done, remove and put a little butter on the top and a sprinkle of cinnamon sugar (optional). Continue with the remaining batter.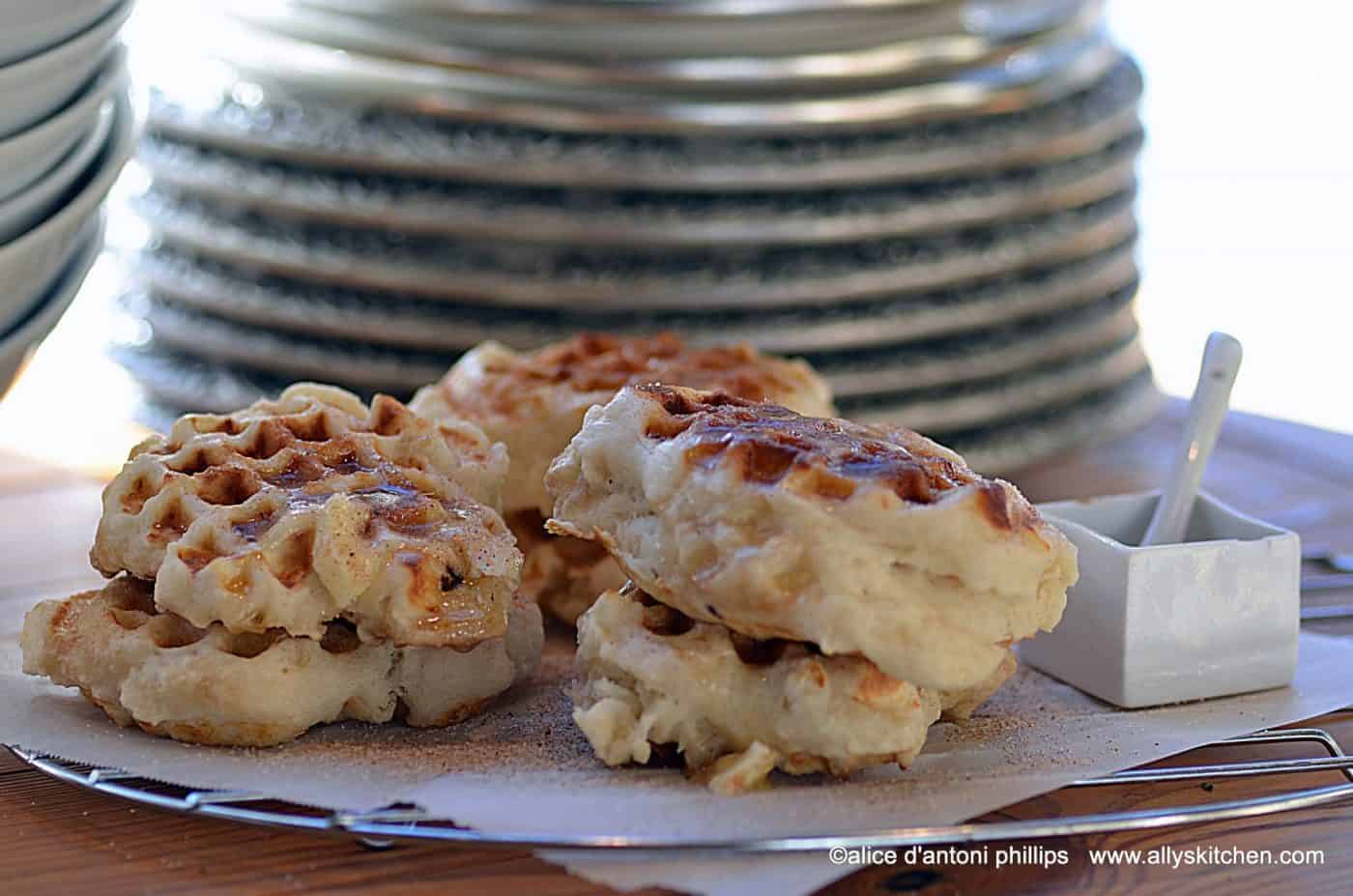 ©alice d'antoni phillips www.allyskitchen.com